PUFF I was on the phone with my sister Rebecca the other day catching up. She lives in Seattle with her husband Jim and their dog Maya. I mentioned I was trying to think up a column idea for Puff, and seeing she is cut from the same journalistic cloth as myself, it tickled her fancy, and she just started rattling off one good idea after another.
My favorite idea was talking about giving our pets CBD (Cannabidiol) to keep them calm when taking them to the doctor or groomer. I flashed immediately back to every Fleet Week here in San Francisco, where the Blue Angel jets go zipping over the city giving our pets and a few residents conniptions. My first time, I was ready to take my cat Tallulah to the vets because I was convinced she was going to die, but she was just freaking out over the jets. She would body-crawl under the bed or in the closet not to be seen for many hours, poor thing.
Of course, the 4th of July is just around the corner as well, and that means fireworks, BBQs, and guests which could also put an emotional strain on our pets.
With this in mind, I hung up with Rebecca and started doing some research.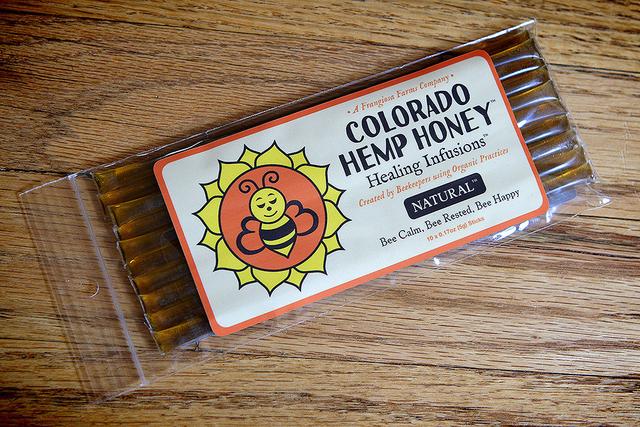 Well, she did too, and the first thing I saw the next morning was a text and pics for a Colorado Hemp Honey Chill Stick from Frangiosa Farms. "Experience the power of raw honey and hemp extract. Supports anti-inflammatory and antioxidant response. Terpenes, Vitamins & Minerals. Omega 3 and 6." 
According to Rebecca, it's $2.75, and was recommended by her Doggie Daycare to give to Maya one hour before bringing her in to get bathed and clippered. Evidently, it had the desired effect, and the dog loved it. On further research, humans can enjoy these honey hemp treats as well!
My research led me to My Best Bud, which sells a formula that has a 4:1 CBD to THC ratio (a 1:1 formula is available as well). It is a triple-tested, organically grown, pesticide and solvent-free, non-GMO cannabis liquid supplement combined with a proprietary blend of cannabinoids, terpenes, and organic MCT (Medium Chain Triglyceride) oil made from 100% coconuts.
According to the website, it's available locally at Bay Care Delivery on Cesar Chavez and Waterfall Wellness Cooperative on Ocean Ave.
My Best Bud is listed as helping with anxiety, arthritis, allergies, behavioral problems, digestive issues, GI problems, inflammation, skin conditions, joint and mobility issues, loss of appetite, pain, restlessness at night, seizures, and pancreatitis. (Of course, this supplement does not take the place of any veterinarian prescribed medicine.)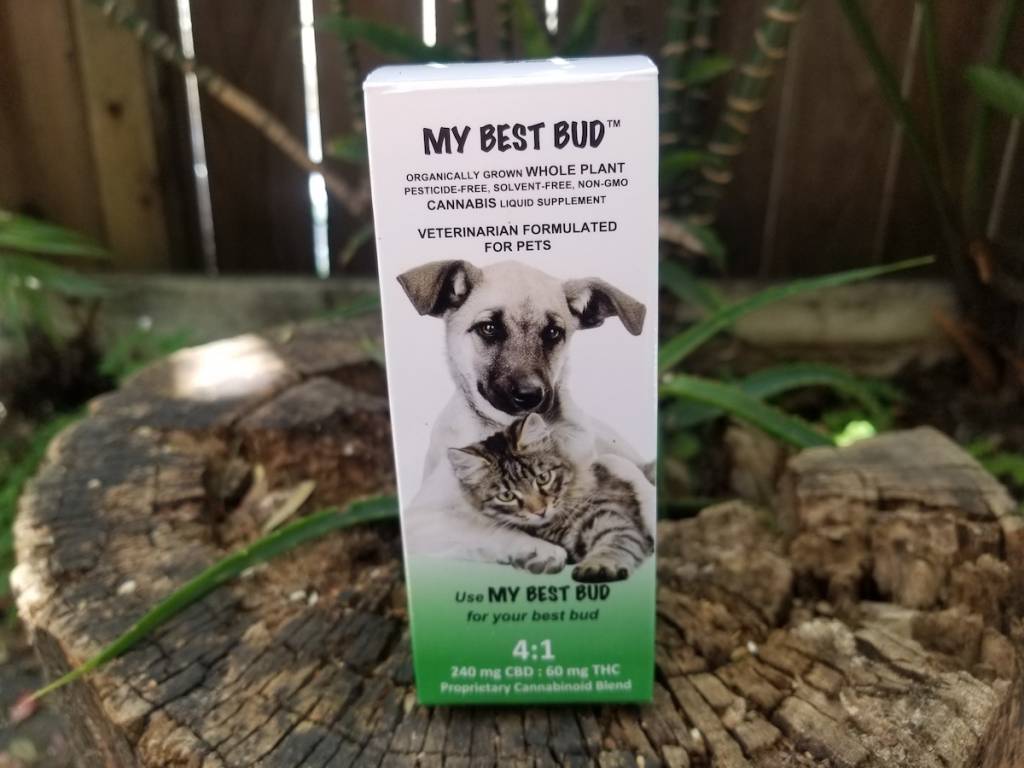 I was curious. Does it help a pet to use a CBD treatment? How would I figure this out? Simple, I volunteered my 15 year-old tortoise-shell cat Tallulah as a test subject.
Tallulah is in good health, but I have noticed lately she slowly gets up and lays down like she has a little arthritis happening. Plus she has always been a bit of a grouch. (All my friends who know her are laughing right now.)
So for the last two weeks I have been giving her 1 drop from a syringe every 24 hours into her nighttime meal. The directions said to start small and watch your animal. Well, Tallulah is from a stoner household. She has had second-hand cannabis exposure her entire life and will occasionally walk into my bong exhale and then chill on the couch for a few hours, so I knew she would most likely react in a positive manner to a mere CBD supplement.
As predicted by the instructions, she slept a lot the first few days which is not exactly a jaw-dropper—she is a cat after all. She has been mellow and friendly. I feel like her fur is a bit softer. After the first week, she started stretching more, which I was told is the animal feeling some looseness in their bones from the CBD.
Nothing earth-shattering, but I am still interested in continuing the treatments to she how she continues to react to it. If it provides her a nice chilled attitude and less pain in her joints. I am thrilled. Time will tell.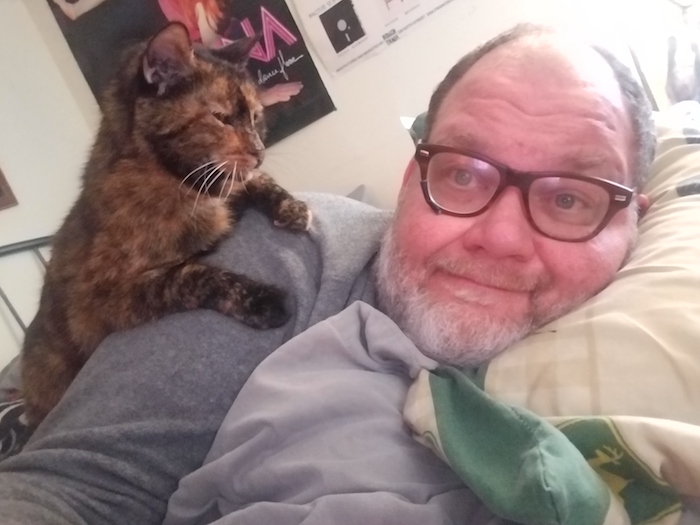 There are a lot of CBD animal products out there—tinctures, oils, sprays, cat and dog food, snack bites, creams. Consult with your veterinarian and local dispensary for more information. If your vet does not know much about these treatments, urge them to do some research. I know what CBD has done for pain relief in my human family, so I know it has to be beneficial to my pet as well.
So when the jets go "zoom," the fireworks go "pop" or you have to take your pet to the vet or groomer, think about helping the little critters chill out using cannabis. Anytime I can use a natural product and not a chemical from a lab to help them out weighs well on my soul. We love them, they give us so much love and companionship in return, so let's all get high and chill together.
Now it's time to light up!