ONSTAGE La Ronde, a turn of the century play by Arthur Schnitzler, has 10 scenes for 10 actors. In the Cutting Ball Theater's upcoming production (March 14-April 14), two women, Ella Ruth Francis and Jeunée Simon, will play all the roles. 
That's just one of the challenges to putting on this play, says the Cutting Ball's artistic director, Ariel Craft, who directs this production. But she says that they tried doing it different ways and no matter how great the men doing the roles were…it just didn't work. 
"In a 100-year -old play about sex, some misogyny is, of course, going to arise," Craft said. "When we had men with archaic misogyny in their mouths, it just sounded wrong. We thought if we put women in the roles, we can deconstruct that misogyny, and that's exactly what's happening." 
Each of the play's character is in two of the 10 scenes, structured around sexual trysts. For example, the first scene is a sex worker and a soldier, then the next has the soldier and a parlor maid, etc. so one character cycles out. 
Francis and Simon are on stage throughout. "They have to create characters together," Craft said. "So we have two very different actors with different bodies and instincts and voices, and they have to decide on who this character is."
Craft has been involved with Cutting Ball since high school, when Rob Melrose, the founder of the theater along with Paige Rogers, was her drama teacher. This is her first season as artistic director at the theater, which focuses on experimental plays and re-envisioned classics, and she says her interest is in "de-problematize the canon."
Craft calls La Ronde "the meat and potatoes" of what the Cutting Ball does. 
"It's something that we have always done and will continue to do with increased fervor, I hope: address classics with a revisionist approach," she said. "We have old source text and our modern, progressive approach, and we want to observe the tension between those two."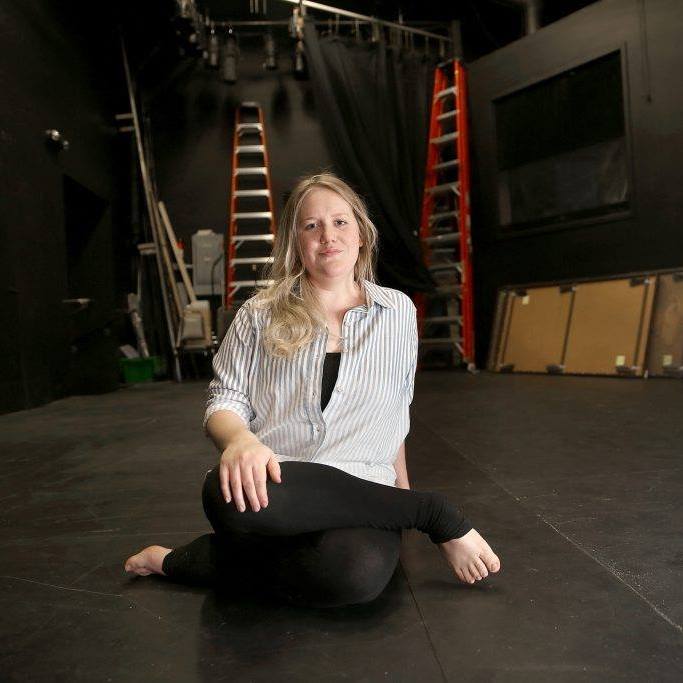 The play has an intimacy coordinator, Maya Herbsman, who is also the Cutting Ball's associate Artistic Director. This is an emerging field, Craft says, and important for creating a positive working environment. 
"I would never as a director deign to think that I can single-handedly choreograph a sword fight," Craft said. "This is the same thing, but more about emotional safety."
Doing theater, actors can get comfortable touching without asking, Craft says. Often Herbsman has been brought in just to stage a kiss or one scene, but with so much sex, it seemed key for La Ronde to have an expert.
"I'm very much involved with staging of scenes," Craft said. "But how do we create sex on stage that's not just exciting to watch, but safe and consensual?"
Craft says she's enjoying having conversations every day about intimacy and sex—the technical along with the emotional—which is not something she gets to do in her daily life. 
"We're given a platform to do that in an interesting and safe way," she said. "I'm  looking forward to inviting an audience into that."
LA RONDE
March 14- April 14
The Cutting Ball Theater, San Francisco
Tickets and more information here