Now that Sup. Matt Haney's jobs-housing balance bill has passed with a veto-proof majority, the next big housing fight is shaping up: Supporters of an ordinance that would limit office growth unless there's enough affordable housing for the workers submitted signatures today to place the measure on the March ballot.
The measure would be perhaps the most important land-use law to come before the voters since Prop. M set office-development limits and priority policies for growth in 1986.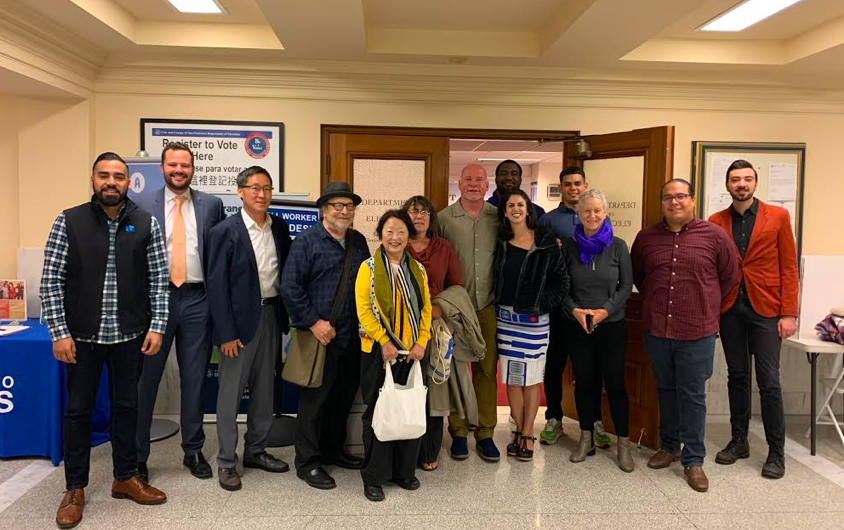 Prop. M allows 875,000 square feet a year of office space – and that, city studies show, creates a big demand for affordable housing. Under the proposal, sponsored by the Yerba Buena Neighborhood Consortium, the city would need to meet its state goals for below-market housing – 2,042 new units a year – and if it falls short, the Prop. M limits would be reduced and less office space could be built.
Among those who were on hand for the filing today: Sups. Gordon Mar, Matt Haney, and Hillary Ronen; Planning Commissioner Dennis Richards; and Esther Marks, who was among the group that sponsored Prop. M.
A poll taken last week by David Binder and Associates shows 56 percent voter support for the measure. That poll also shows voters rejecting Mayor Breed's poison pill alternative, which has only 42 percent support.
The mayor's measure, which is clearly aimed at undermining this one, would allow more office growth, even if there's not enough housing for the workers.
This will be a huge battle over the city's future – and a major litmus test for local politicians and organizations. While the Chron likes to downplay the differences between the progressives and the moderates, there are real issues that define where San Franciscans stand. And one of them is whether growth – for the sake of growth – is always good, even if it comes at the expense of San Francisco residents.
And the campaign starts now.