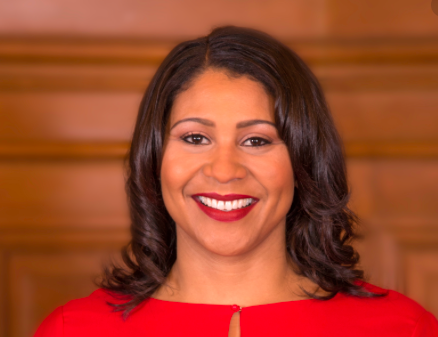 Mayor London Breed is using an old political tactic to try to undermine two progressive ballot measures.
Instead of opposing the measures, which are likely to be popular, the mayor has put her own, much weaker alternatives on the ballot to compete.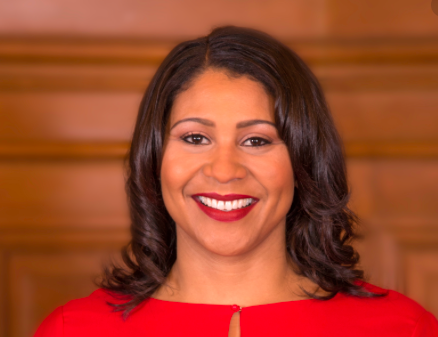 If two measure on the ballot address the same issues, the one that gets more votes takes effect.
At issue are a plan to overhaul the city's mental-health system and a measure that would limit office growth if there's not enough affordable housing for the workers.
The office-housing linkage measurewould be one of the most important changes to city planning policy since 1986, when voters passed Proposition M and set limits on office growth. Under the measure, called the Balanced Development Act, the amount of new office space the city could approve would be reduced by the amount that the city falls short of affordable housing.
In other words, if there's no place for the office workers (including the workers who don't make top-end finance and tech salaries) to live, then there no new office space.
It's a simple, obvious concept, and if it had been in place a decade ago, the city's housing crisis would be nowhere near as severe today.
But Breed apparently wants to scuttle that effort. She's put a measure on the ballot that would actually undermine Prop. M and allow more office space – with no consideration for adequate housing.
The measure, dubbed with the misleading title of "Affordable Housing and Small Business Priority Reserve," would gut Prop. M by adding to the annual limit of 875,000 square feet any office space that has been demolished or converted to another use since 1984. Since big office buildings often involve demolishing smaller office buildings, that's a potentially huge number. (The California State Automobile Association office building on Van News was converted to housing recently; all of those hundreds of thousands of square feet would now be added to the annual limit.)
Then Breed would exempt from the limit any project smaller than 99,000 square feet – double the current size. And it would allow any project that gave the city any piece of land for housing – of any size, anywhere.
John Elberling, one of the sponsors of the community-based measure, called the mayor's ballot initiative "a poison pill:"
The real-world result of the mayor's ballot measure will be a top-down developer giveaway that prioritizes luxury housing for millionaires over affordable housing for the people of San Francisco.

This needless Prop M ballot confrontation is a shame. The "Jobs/Affordable Housing Balanced Development Initiative" is a fair compromise: if the City simply meets its State-determined "RHNA" affordable housing production goals of 2042 new affordable

housing units each year, there would be no reduction in the 1986 Prop M Annual Limit on Office Development of 875,000 sq ft at all! The Balanced Development Initiative also enables all the pending Central SOMA office projects to proceed without any delay due to Prop M while ensuring there is no overall long-term increase in Prop M's office limit.

And office developments that actually include enough affordable housing to meet the demand they create – 809 affordable units per one million square feet – can always be approved no matter how much Prop M allocation is otherwise available at that time.
The city's own studies show clearly that new office space puts a huge burden on affordable housing in the city. All the Balanced Development Initiative seeks is that developers pay for the impacts of their projects.
Breed apparently doesn't want that to happen.
Then there's mental health.
Sups. Hillary Ronen and Matt Haney have spent months crafting legislation to address the crisis – not only on the streets but all over the city. They have a detailed plan to expand mental-health services (including services to prevent people from becoming homeless) and to hold the Department of Public Health, which has made a mess of the situation.
They tried to work with Breed – but the mayor walked away.
Now the two supes seem somewhere between infuriated and flabbergasted:
We have been working with nurses, psychiatrists, front-line mental health workers and conservators on drafting Mental Health SF for more than a year now. And we are proud that this collaboration has resulted in decisive legislation rooted in common sense that will fix our broken system and get people with mental illness off the streets and into care.

We've repeatedly asked the Mayor's Office to engage with us and to move forward with shared legislation to address the mental health crisis. But the repeated walking away from the table and unexpected announcements from the Mayor and DPH are frustrating, and the people of San Francisco are fed up with it.

We are glad to see that the Mayor is finally prioritizing mental health reform. Unfortunately, rather than join us on Mental Health SF, the Mayor is creating confusion by putting forth a dueling ballot measure that does only a fraction of what Mental Health SF will do.

While the Mayor's initiative puts forward a much-needed expansion of our struggling mental health system—which we wholeheartedly support— it just doesn't go far enough. This initiative is the same incremental set of policies that DPH and the Mayor announced three weeks ago as "Heal our City," now repackaged as a poison pill legislation they are calling "Urgent Care SF."

What makes Mental Health SF so effective is that it will hold City Hall accountable and make sure that city departments are enacting structural changes that will stop mentally ill people from being abandoned on our street— the Mayor's initiative just gives more money to the same people who have already failed us.

There are significant differences between our two ballot initiatives:

First, the Mayor's initiative only serves severely mentally ill people who are already on the street.

Mental Health SF also address the crisis on our streets by getting people with mental illness out of homelessness and into care, but it goes even further. Mental Health SF stops the cycle of new people slipping into homelessness, by providing services to the severely mentally ill who don't have insurance before they become homeless. Serving the mentally ill becomes even more difficult once they are on the street, and Mental Health SF stops this cycle.

Second, the Mayor's initiative is mostly focused on spending more money on the same programs that have more often than not failed to keep people with mental illness off the street.

Mental Health SF, however, creates oversight to prevent overspending and uses solid data to determine where money should be allocated. Mental Health SF creates an implementation working group that will study where we're spending too much money and where we need to reinvest. We need an expansion of our mental health system, but we also need oversight and common sense. Mental Health SF does both.

Third, the Mayor is relying on the same bureaucrats at DPH who have been mismanaging this department and failing at addressing the crisis on our streets for years to regulate themselves.

Mental Health SF was drafted with front-line workers, nurses, psychiatrists, mental health experts, and with direct input from the service providers who work with people who are suffering on the streets.

We once again offer to sit down with the Mayor to work out a compromise and address any concerns she may have with our initiative. We would be happy to work together to create one ballot initiative that truly addresses the problems in the Department of Public Health.

But the Mayor's stalling and political gamesmanship is not going to do anything to solve the crisis on our streets. Big problems need big solutions, and that's unfortunately not what's being offered here."
Two ballot measure will confuse the voters. If Breed raises a lot of money for her poison pills, she could undermine some radically needed reforms.
Why is she doing this?