If you've ever worked in an office—and, face it, who hasn't—the stage set for Gloria (through April 12 at ACT's Strand Theater) will feel very familiar to you. There's the metal filing cabinet crowned with the plant-you-can't–kill, the copier machine that runs out of paper, the swivel chairs. Scenic designer Lawrence E. Moten III has created a verisimilitude from the fluorescent lights to the gray industrial rug.
And, at least initially, the office workers seem very familiar too. There's Dean (Jeremy Kahn) the earnest, if hungover and perpetually late, assistant to the editor, the smart-mouthed, highly caffeinated Kendra (Malanie Arii Mah), who complains about the coffee (and everything else); the talented but unconfident Ani (Martha Brigham); Lorin (Matt Monaco), the "mother of all fact checkers"; even the eager Ivy League intern Miles (Jared Corbin). And then there's shlumpy, passive-aggressive Gloria (Lauren English), who's been there forever. When she finally scrapes enough of her measly salary together to buy an apartment, she throws a housewarming party and invites the whole office. Nobody comes.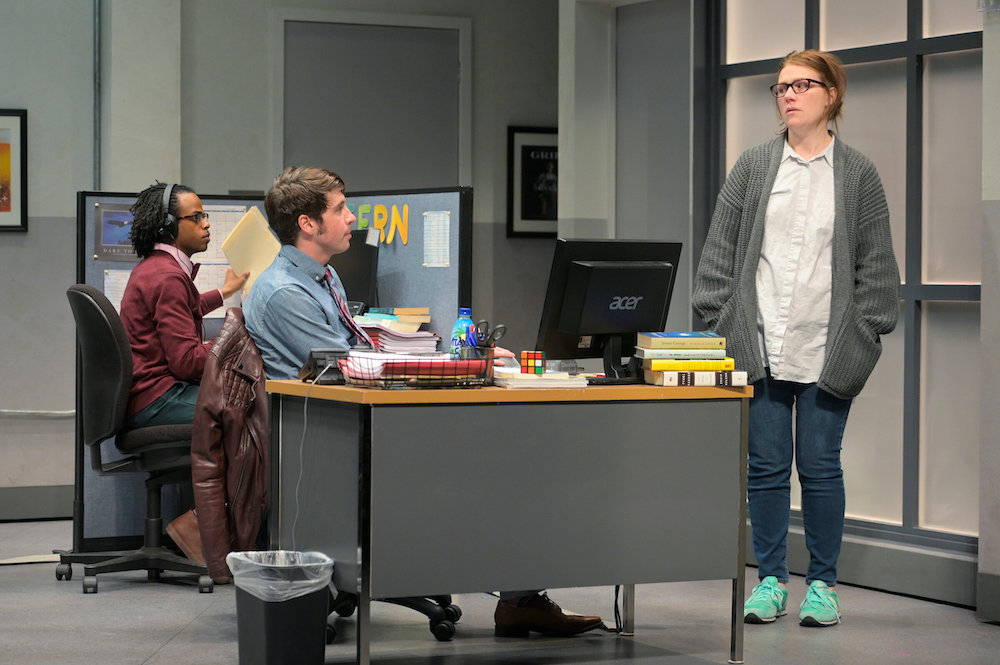 But this is no ordinary office. It's the "Culture Desk" of a prominent New York magazine. In addition to ubiquitous post-its there are theater programs pinned to the bulletin board and that stack of files is the daunting slush pile of manuscripts to be read (by the intern) by the end of the day. There's lots of ambitious elbowing, snide remarks, and petty office politics. These staffers are young, bright, and at a top-notch publication, so we wonder along with intern Miles, why is everyone here so miserable?
This is the opening act of Gloria, the Pulitzer-nominated drama by playwright Brandon Jacobs-Jenkins, who the New York Times hailed as "one of the country's most original and unsettling dramatists." The play is directed by Obie-winning Eric Ting, artistic director of Cal Shakespeare Theater. In the capable hands of Ting, the cast moves from raucous parody of their bosses and lighthearted dancing to the sugary songs of a favorite pop idol, to venomous jealousy and moments of complete despair. The talented actors convey a mood change with just a stare, an awkward silence, or a raised eyebrow. Lorin's despondent monologue bemoaning his exhaustion and frustration after staying up all night to fact-check a story, only to find out it is about to be altered again, is a tour de force.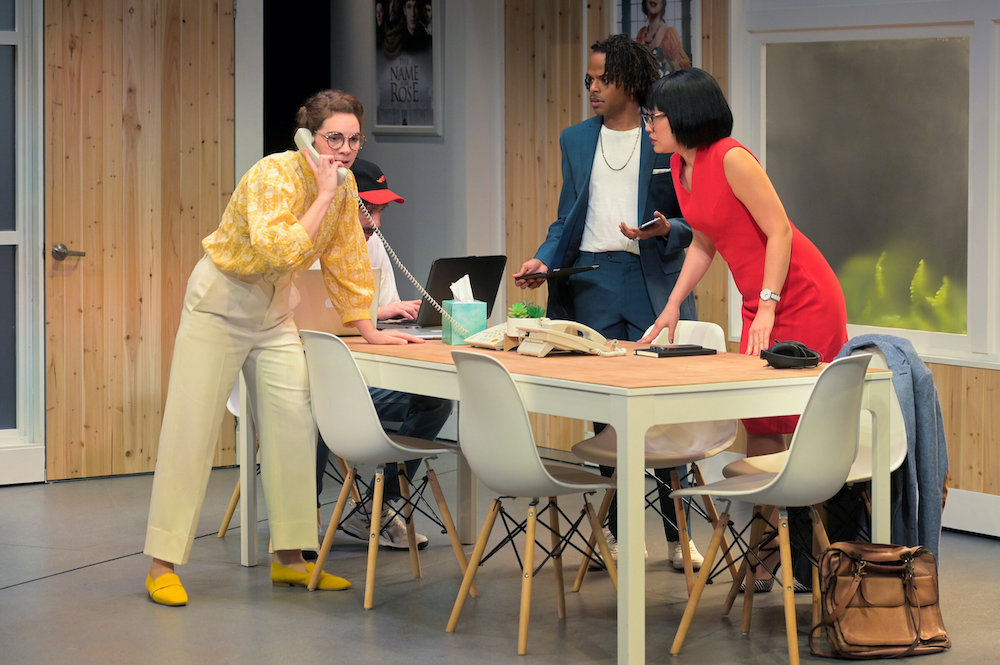 Their dialogue crackles with wit, sarcasm, and literary references, which makes sense because these office workers are all wannabe writers. The only problem is that they have no life experience to write about. Ani is a recent college grad, Kendra blogs about sample shopping, even Dean's stint in a Buddhist monastery was short and, in his words, "boring." Still, they dream about publishing a novel, or at least getting a juicy byline on a feature article.
That all changes when a traumatic event in the office affects them all.
Now, the inverse is true. They've experienced a horrific drama, but they have to wrestle—with themselves and each other—about how to write about it. The question is not what to write about but who owns the story? The perpetrator? The victims? The bystanders? The creators of a made-for-TV movie? For a moment, the office colleagues imagine that enduring a tragedy will bring them closer together. Instead it becomes a centrifugal force, driving them further apart, to where they hardly recognize each other.
As director Ting writes in the program notes, "Stories arise from our need to make sense of our world, to understand trauma and disaster… Trauma acts as a sort of ghost. The first act is haunting the second. There's a clear moment the world pivots and leaves the characters unmoored. They're trying to make sense of it by telling a story."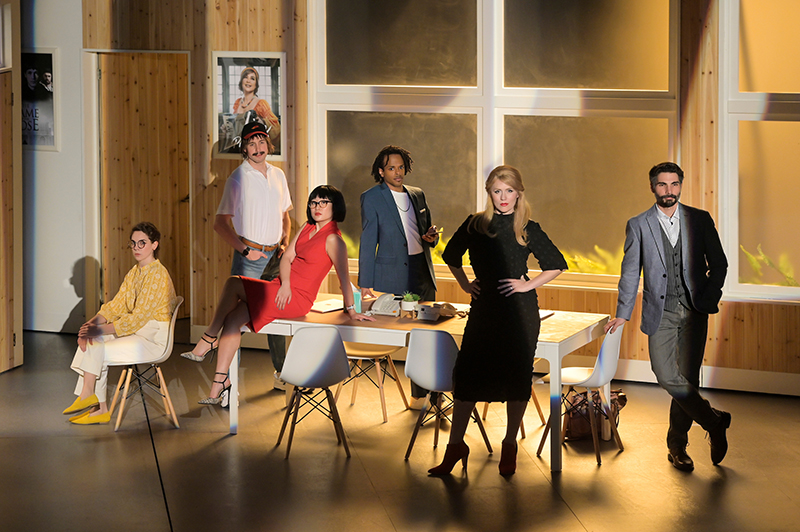 Jacobs-Jenkins' Gloria is at times laugh-out-loud hilarious and at other times so shocking that you can hear a pin drop. Just when you think you understand what's going on, he pulls the rug out from under you. This fresh, original and disturbing play illustrates why the playwright was granted a MacArthur genius award. Go see it. It may make you wonder what lurks under those familiar fluorescent lights.
GLORIA
Through April 12
ACT's Strand Theater, SF.
Tickets and more info here.