Five members of the Board of Supes are furious that Mayor London Breed is refusing to follow the law and put most of the city's vulnerable homeless population in hotel rooms.
Sups. Hillary Roney, Matt Haney, Dean Preston, Shamann Walton, and Aaron Peskin will hold a press conference at noon tomorrow "denouncing Mayor Breed's refusal to implement a new law requiring the City to procure 8,250 hotel rooms to protect vulnerable San Franciscans during the COVID-19 public health crisis, and decrying the Breed administration's lack of notable progress in providing safe housing alternatives for the city's at-risk homeless population."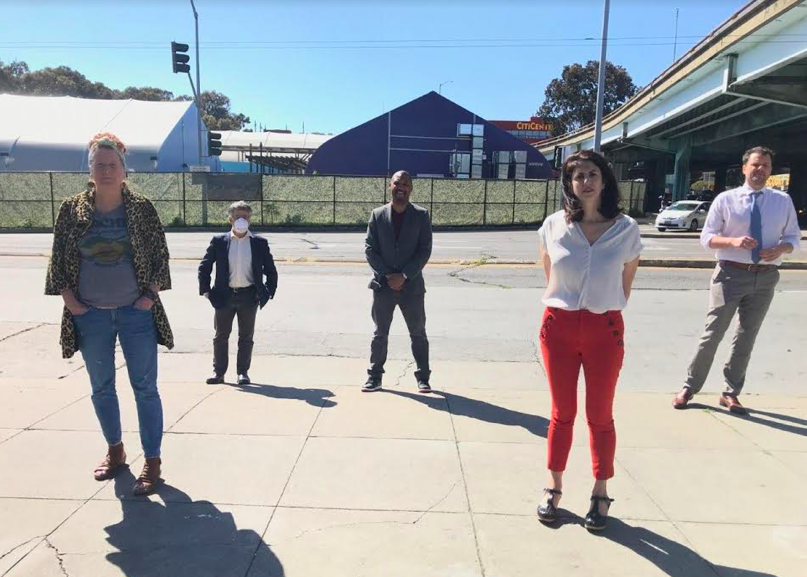 They will be joined by health-care professionals, faith leaders, and advocates.
The move comes as the city struggles with a continuing health crisis – and an emerging Constitutional crisis. The mayor is asking all San Franciscans to follow the law and shelter in place, wear masks, and practice social distancing, which is proper. But she is refusing to follow the law that the supervisors passed.
The ordinance requiring 8,250 hotel rooms for homeless people became law this weekend when the mayor declined to sign or veto it.
The press conference comes as the latest data shows the city has moved only 54 more homeless people into safe hotel rooms.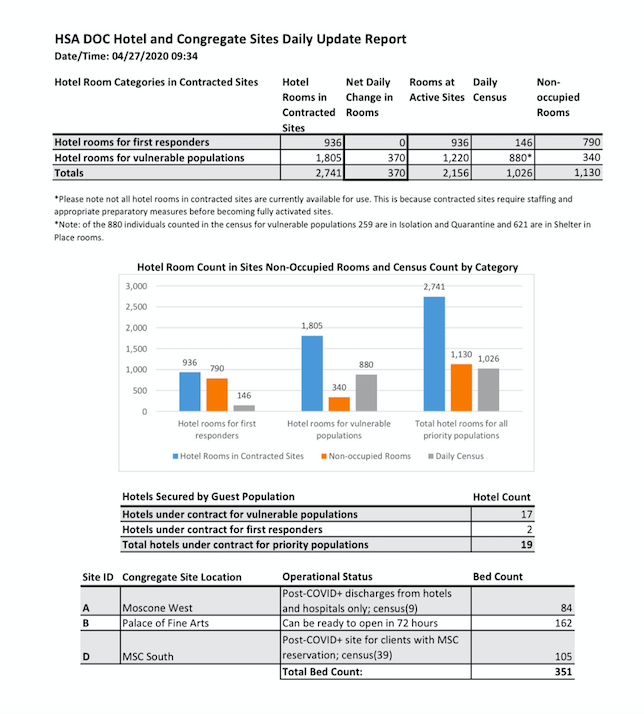 As of this morning, 880 vulnerable homeless people were housed in hotels. As of last Friday, that number was 826.
Only 621 are in rooms that aren't medical quarantine or isolation. Many are from the two shelters most impacted, MSC South and Division Circle.
At this rate, it would be at least two years before the Breed administration followed the law and moved enough people into safe spaces. While lives are on the line.
"Breed's approach is still overly reactive and not preventative," Sup. Matt Haney told me tonight. "They've had a different excuse every other week. Even the governor is talking about this in a different way."
While the mayor talks about shortage of workers, "we've had thousands of people who want to help with this," Haney said.
I really, really don't get it.