Guess what chicken butt, it's summer. Time for properly charred specialty foodstuffs—and don't we need 'em?
Grab a grill, a heating source be it propane or charcoal, food, and beverages to offer your guests. It can be as simple as sliders and hot dogs or as lovely as smoked links and spare ribs. No matter if your specialty is habanero marinated wings, BBQ jack fruit sandwiches with avocado slaw, nice filet cuts, grilled portobello mushrooms, all the salads (potato, macaroni, watermelon feta … you get the picture) or mako shark steaks with pineapple salsa, that food right there needs musical context to make your guests digest with a smile.
So while you're luxuriating, with that Côtes du Rhône blessing up your burger fix, we've put together the foundational components for making the perfect BBQ playlist. Whether it's the six-foot social distancing get-down forced upon us these days or that perfect BBQ in your mind, the late John Witherspoon put it best; "You got to coordinate."
1. Cookout staples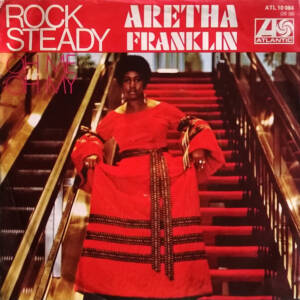 Classic cook-out music from a disco era of old, for and by the culture y'all. From your Uncle Skeeter to Aunt Peg, these elders took care of you at your first BBQ as a kid. They probably also made the peach cobbler and famous red velvet cake with cream cheese frosting, level 10 of BBQ desserts. They have earned those early playlist slots. Plus, they're old. A nap for them is happening after the first round of food. Not a joke, just facts.
"Heartbeat" — Taana Gardner
"You'll Never Find Another Love Like Mine" — Lou Rawls
"Rock Steady" — Aretha Franklin
"Before I Let Go" — Maze and Frankie Beverly
"You Can't Turn Me Away" — Sylvia Striplin
"Out On The Street Again" — Etta James
2. Put that smoke in the air!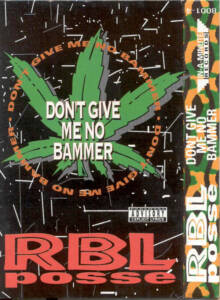 Man, I don't even smoke weed but I still get and understand the importance of having a marijuana-friendly outdoor get together. After the food, you want something else that is communal, takes the edge off, and allows alternative pathways of thinking. Plus, after you've lost all your coin at bid whist, mahjong, spades, blackjack, poker, or whatever else the hustlers hooked up at that table just out of the jurisdiction of the honest family members … dude, you just wanna get high.
"The Hard Way" — Bahamadia
"9th Wonder (Blackitolism)" — Digable Planets
"The Lady of Rage" — Afro Puffs
"I Wish" — Skee-Lo
"What Is Hip?" — Tower of Power
"Kiss You Back" — Digital Underground
"Don't Gimme No Bammer Weed" — RBL Posse
"San Francisco Knights" — People Under The Stairs
3. When your purple pants hipster folk come Tik-Toking through
The point of a BBQ is to bring in all the tribes and have everybody get down. Now everybody's got "hipster friends" in San Francisco. If you don't, you're kinda doing it wrong. The goal in life is to learn from those who are different from you. It doesn't necessarily mean you have to agree with everyone's choices, but learn to respect the perspective. That's where the fun begins. Now, these esoteric human beings will probably show up wearing some "real questionable shit" to quote Black Thought of The Roots. You know what he means: thrift store selections gone rogue. That's okay. Embrace the difference.
"Electric Feel" — MGMT
"Young Folks" — Peter Bjorn & John
"Origami Dreams" — Christelle Bofale
"Please Don't Leave The Table" — Laetitia Tamko (a.k.a. Vagabon)
"Still Sound" — Toro y Moi
4. Straight from the club
These are the late-heads. The ones who either got in at 6 a.m. from the after hours or decided to pregame the BBQ by doing a Sunday brunch someplace else. They arrive at the cookout peak time, dance floor deaf and dumb. You love 'em, but "these fools" can only operate at level 10. Still, you try to accommodate with a Big Choon set in hopes this is yet another pregame and these clods will be in and out within an hour to the next event.
"Hot Music" — Pal Joey
"Mine To Give" — Photek feat. Robert Owens
"Everywhere I Go" — Sci-Clone (remix)
"45:33" — LCD Soundsystem (Theo Parrish Space Cadet Mix)
5. The kids
Many great selectors, DJs, and producers got their first start at the familial BBQ. It's a great opportunity to hear what the "young Folks" are feeling, and for them to figure out the space between what they think and what actually works. An informational teaching moment for all.
"Mind Water" — Druvvy and Salami Rose Joe Louis
"Mak Attack" — Makaya McCraven
"Wu Hen" — Kamaal Williams
"Table For One" — Ego Ella May
"Miniscule" — Lealani
6. Oldies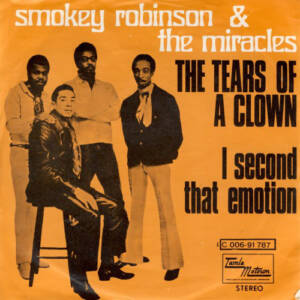 The perfect way to downshift things without having to say "get out, I got work in the morning." You have the option of going with real oldies and interspersing newbie "wanna be oldies" in-between, keeping everyone on point while you time-travel through harmonies, allowing melodies to trigger choreographed moves. Be careful private dancers—closing the event out, you don't want to pull a hammy. Stay hydrated.
"It's A Shame" — The Spinners
"Tears of A Clown" — Smokey Robinson & The Miracles
"Bad Girl" — Lee Moses
"90% Of Me Is You" — Gwen McCrae