About eight minutes into Kamaal Williams' Dekmantel podcast, I haphazardly experienced a record nerd geek out. I lost it. Some mysterious 'on fire' 70's jazz ripper of a tune, surely not Herbie Hancock, just blew in. Appeared. Trolling me cause I didn't recognize it off top.
See, Herbie usually lets the horns eat; meaning have at it, take a couple of bars to fill things out, before he comes back with some head-snapping monsta theme. Not the case here. Horns and guitars were not a luxury afforded by this budget.
Turned out: It was Roland Haynes' single "Second Wave," such a cherry track he named an album after it. Haynes and Kirk Lightsey duel it out on Fender Rhodes keyboards, spiraling along the stratosphere. And the headlong rhythm section of Carl Burnett and Henry "The Skipper" Franklin—drummer and bass player dead-eyeing each other for supremacy—try to keep up. A stripped-down, economical, bare-bones fusion attack. Built for speed and multiple needle drops, sending the listener back to the upstart drum solo at the head.
I'd never heard something so raw and intricate, transparently holding not a damn thing back for a next take that may not come. Constructed, sonically, with all the benchmarks of peak fusion grandeur.
Talking 'bout big hair, thick stache fusion-noodling keyboard runs with Jan Hammer cocaine-hysteria pace. But still the anarchy of a mega-talent player who could easily be signed to Brainfeeder or International Anthem today. With superior technique and a warrior mindset, this is not the safe, easy-listening version of jazz. These musicians are chomping scenery, trying to get some shine. They're keeping it moving. Double-time. Hunger, blasting at 'Spinal Tap volume 11, is the not-so-elusive subtext cooking for six minutes and change.
Roland Haynes released his first and only album, Second Wave, on April 6, 1975, by way of Oakland's Black Jazz Records. From jump, with the eye-catching melting Afro on the cover, Haynes shot-called what this record was about: the second wave of fusion. It's a headstrong dive into the wildly exploratory side of jazz. No watered-down radio-friendly Beatles covers here.
With the album's six moving tunes, Haynes is documenting the post-Miles Davis fusion era just before the pre-1980s disco-boogie progressions took over. Along with Second Wave's headlong flights, there are meditative, poised moments, too—the twinkly special chord progressions on "Aicelis" were so impressionable that Digable Planets repurposed them in the early '90s, on the latter part of "It's So Good to be Here."
A lost legacy of Black Jazz
Black Jazz Records was founded in 1969 by pianist Gene Russell, along with percussionist Dick Schory. It's believed to be the first jazz record label started by an African-American since 1921. In the late '60s and early '70s, some Americans were finally taking jazz, in all its evolutions, seriously as an artistic enterprise. Miles Davis' Bitches Brew from 1969 was the tipping point of sorts. Funk, fusion, spiritual, astral, and soul started to flower away from the all-encompassing "jazz" moniker.
A number of Black-run collectives had organically sprung up across the country at the time. In Chicago, there was the AACM, Association for the Advancement of Creative Musicians, which spawned among many other artists the Art Ensemble of Chicago. In Watts, Horace Tapscott founded UGMAA, Union of God's Musicians and Artists Ascension. In Brooklyn, the CBA, Collective Black Artists, included Reggie Workman, Donald Byrd, and Stanley Cowell, co-founder of the Strata-East Record label, among its members. In Detroit, Wendell Harrison, Phil Ranelin, and others formed a collective called The Tribe.
"To promote the talents of young African American jazz musicians and singers" read Black Jazz's mission statement. Under Russell's artistic direction, the label—easily identifiable by its Black-handshake emblem— put out about 20 albums during its short tenure. It possessed a tight roster that included Count Basie's former bassist Cleveland Eaton and well-respected keyboardist Doug Carn. Then, due to ownership issues, general neglect, and, one assumes, the travails of being an independently owned Black business in a field dominated by majors corporations, the label went under in 1975.
Black Jazz didn't have the marketing bankroll, "the machine" similar to labels like Columbia, Blue Note, or even the smaller Flying Dutchman, which all put out records by Herbie Hancock, Donald Byrd, Eddie Henderson, Bobbi Humphrey, and Lonnie Liston Smith in the year Second Wave was released. With all that other talent on somewhat mainstream platforms—and the radio play and promotional budget to go with it—Haynes' genius album all but disappeared before it could get rolling nationally.
Real Gone Music, based in Orange, CA, has just re-released Second Wave, and will reissue the entire Black Jazz catalog stretching into 2021. Popular for its stream of rediscoveries and re-issues, Real Gone first began tracking down the rights to the Black Jazz catalogue back in 2017. Finally, after a couple of leads went cold, the label was able to connect with the rights-holders in early 2020.
For years the Black Jazz catalog was blatantly bootlegged, which led to UK acid jazz aficionados as well as hip-hop crate-diggers pulling beats and breaks from the canon. Next, Japanese specialty label Snow Dog Records reissued the catalog in its entirety from 2012-2013. From that, famous DJs like Theo Parrish and Gilles Peterson kept the legacy up front for listeners by constructing their own mixes, selecting dance-floor jazz burners from the archive.
A reissue raises issues
This latest round of reissues, at this particular time, gives rise to an interesting question. Considering the Black Jazz label's origins and mission, would a Black-owned company—which Real Gone is not—be more appropriate to return this music to the world?
"When it comes to Black-owned imprints, you only have a limited amount of success," label owner and esteemed music archivist Amir Abdullah told me during a recent phone interview. His 2017 unearthing of five two-track master tapes featuring the Charles Mingus Quintet performing live in 1973 at Detroit's Strata Concert Gallery set the jazz world—and every major news organization—ablaze. Released in 2018 on Abdullah's 180 Proof Records, along with BBE Music, Mingus: Jazz In Detroit/Strata Concert Gallery/46 Selden was a rare situation: A substantial piece of African American culture thought lost or forgotten was excavated, released, distributed, and treated with the proper historical context intact by a Black-owned label.
"Back in those days, quite similar to right now, unfortunately, between the distribution, not getting paid for what is sold, royalty rates, it's like you can't win," Abdullah said. "You couldn't really hire a proper PR company back then, you had to go with what you have. While Strata found success, they had to come out of their own pocket and do a lot of favors.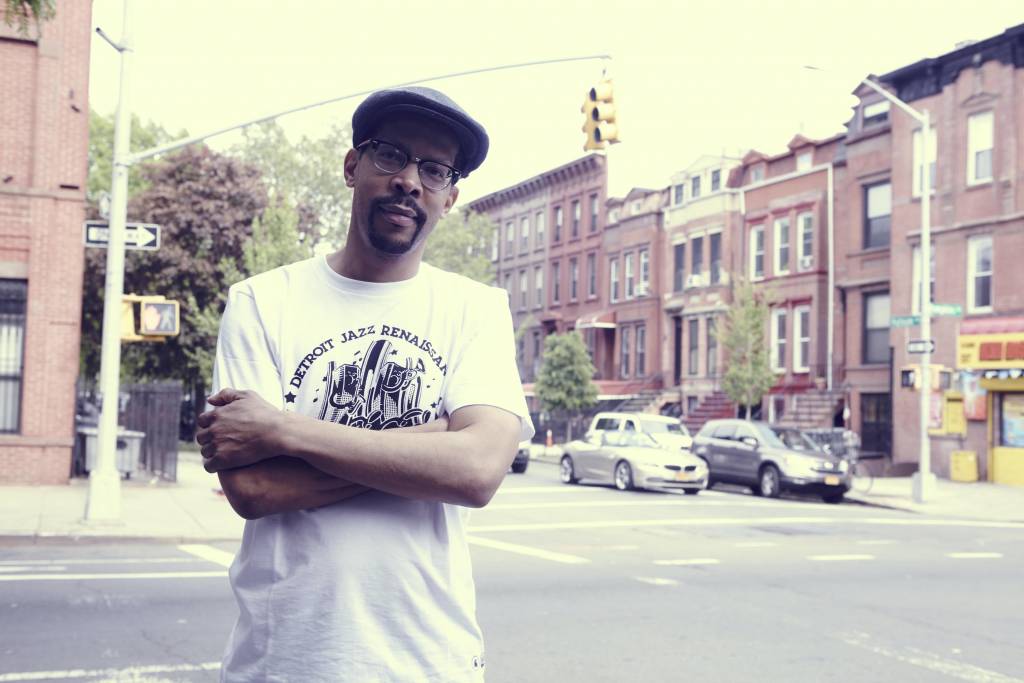 "Listen, I'm a Black owner of a reissue label. Jazzman and all these other reissue labels are either Japanese or European. There's a handful of Black-owned reissue labels out there. There is a reason for that. That Black Jazz is such a great catalog, it's a shame no one really did it justice."
Real Gone Music is obviously exerted some loving care with the Black Jazz reissues. The label's archive has been remastered by Mike Milchner at Sonic Vision Mastering and pressed on black vinyl at Gotta Groove Records, with lacquer cutting by Clint Holley and Dave Polster at Well Made Music. Plus additional liner notes in both vinyl and CD releases by Pat Thomas, author of Listen Whitey! The Sights and Sounds of Black Power 1965-1975 highlight similarities between what was happening then… and what's happening right now. Real Gone has committed to donating $500 to the Equal Justice Initiative with each Black Jazz album release. That's a great start.
But additional material in the catalog release would help complete the whole story of a scrappy Black label committed to Black artists, which has risen in popular estimation so many years after its demise.
"What's the real story behind them, and why did they specifically go out of business'' asks Abdullah. "Meaning, don't reissue the albums without context behind it. No one has dug deep enough to even bring out extra unreleased tracks, visual assets, or the stems to the albums. Not even previously unreleased albums from known or unknown artists on the label."
We may have to wait even longer for the story of Black Jazz to be fully told, and its mission to be fulfilled.