Long before his gorgeously sensuous paintings and prints became the culmination of his talent, luck, and timing, Fernando Reyes fashioned drawing paper out of packing materials to make his first artworks. After seasons of picking grapes with his family in the fields of Fresno, a 22-year-old Reyes moved to San Francisco, seeking the excitement of city life.
He spent 17 years in a banking career free of creative work, then reignited his passion for making art upon receiving a gift of drawing materials from his now-husband Daniel. Reyes experienced further transformation the same year when he attended City College, where he refined his raw talent. It was not until he reached his 40s that he would earn a bachelor's degree of fine arts from the School of the Art Institute of Chicago.
"Daniel and I had moved to Chicago so he could go to grad school," Reyes told 48 Hills. "I had no idea at the time of the reputation of the Art Institute, I was just pursuing any creative avenues that came up." He was accepted into the prestigious college during an open portfolio day, which he chalks up to being in the right place at the right time with his right person. After graduating in 1999, the couple returned to the Bay Area where Reyes set up shop as a full-time artist at Ford Street Studios in Jingletown, on the edge of Fruitvale.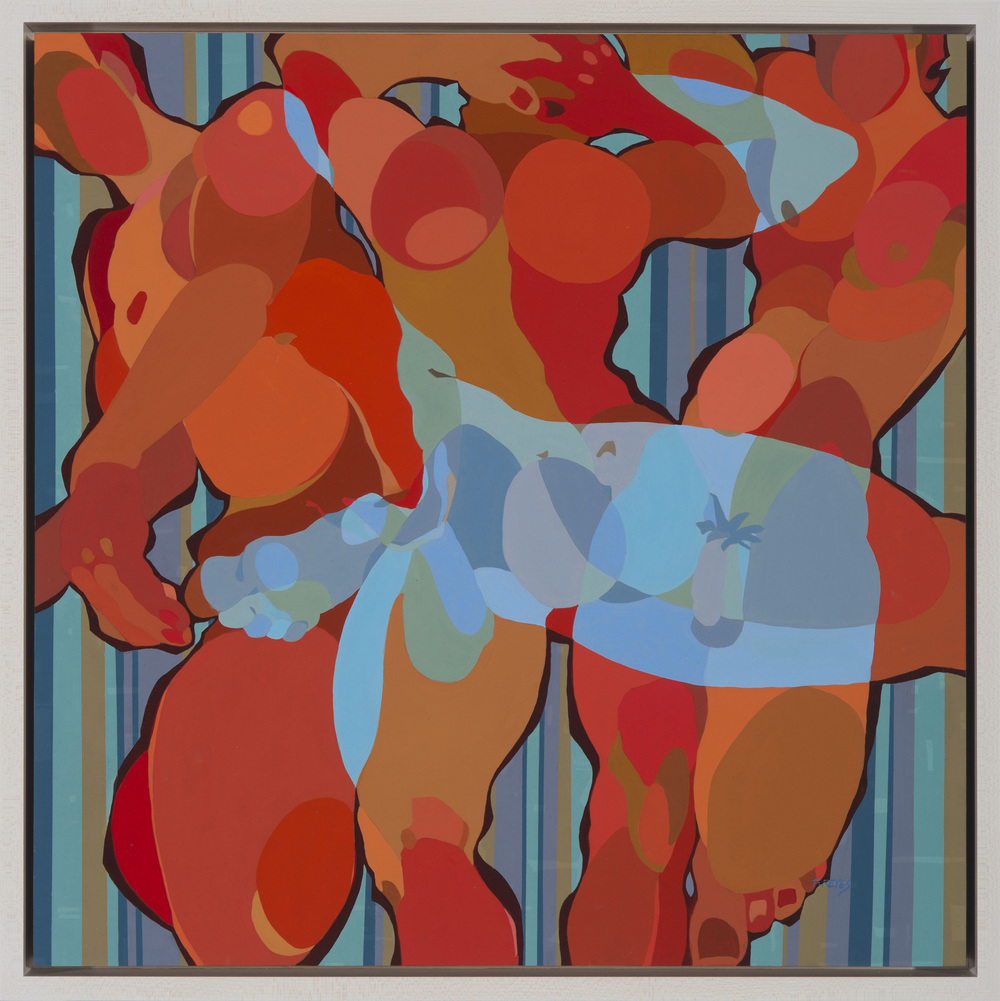 Reyes draws inspiration from many sources and visits museums regularly. He has equal love for the Renaissance masters and the artists of the Bay Area figurative movement, from Michelangelo to David Park. His friends inspire him too, challenging him to keep things fresh and exciting and to try new things. Reyes admits he likes the notion of perpetual evolution in his work.
When he works with the human form, he aims to evoke a sense of eloquence, passion, and confidence in his figures. For his non-figurative pieces, Reyes taps into the natural and urban environment. A traditionalist at heart, he works only in oils when painting, uses a Takach etching press for printmaking, hires live models, and creates all of his work by hand without the use of digital programs, an aspect in which he takes pride. In recent years, Reyes' imagery and methodology have branched out into the abstract.
The artist produced monoprints for many years, but experienced an epiphany upon seeing Henri Matisse: The Cut-Outs, a 2014 exhibition at the MoMA in New York City. It took his work in an entirely new direction, beginning to cut his works and piece them into collages. Working on four or five pieces simultaneously, Reyes created a series of wood carving block prints, some of which were presented at a group show in San Francisco's 3 Fish Studios. He was also included in a retrospective at the Mexican Museum in early 2018.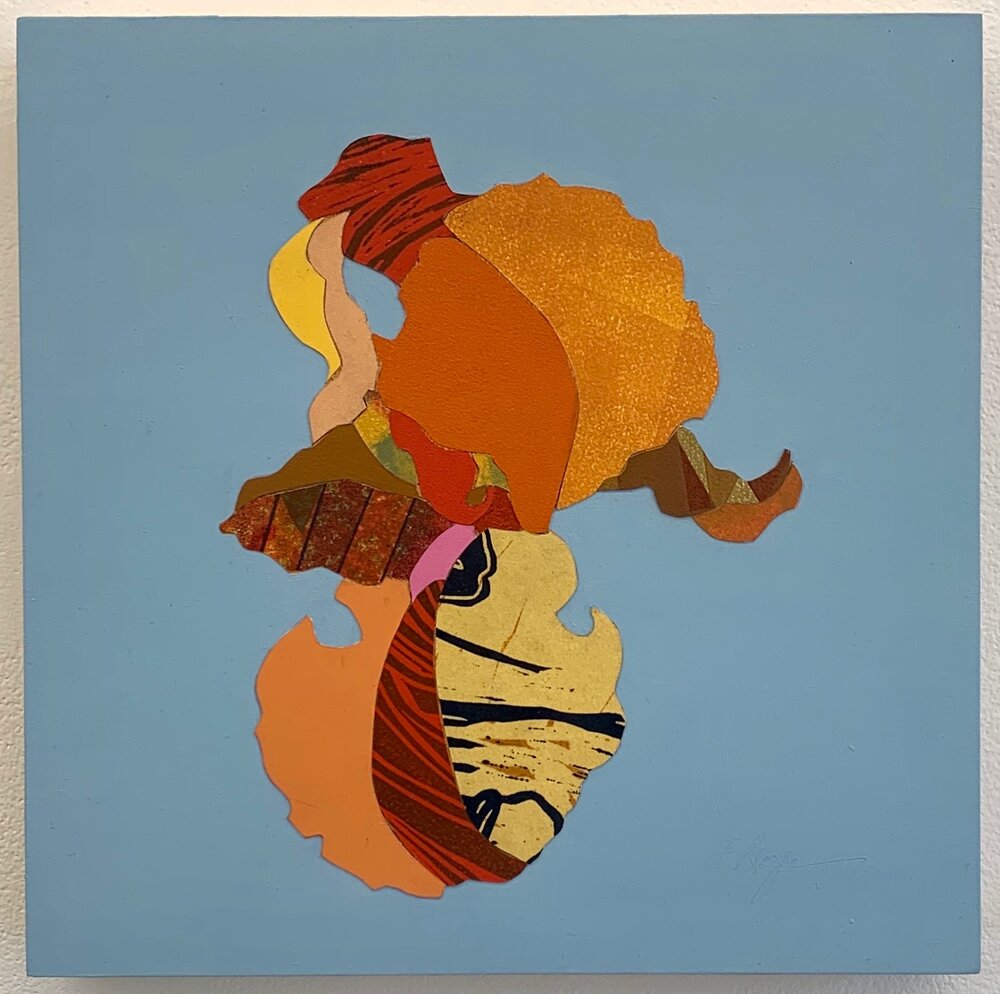 For his most recent exhibition, "This Land" at Oakland's Mercury Twenty Gallery, Reyes found inspiration during time spent at his property in the foothills of the Sierra mountains in El Dorado county. The series captures the natural beauty of the land in oil paintings and hand-printed cutouts—and compelled Reyes to largely move his studio practice to the area.
Though his exhibition calendar is full of postponements and cancellations, so far Reyes has had sales and commissions to see him through the tough times. Still, the artist doesn't take anything for granted.
"I've never let my energy falter because of the Covid crisis," he said. "If anything, it has made me think about how one survives dealing with the life changes we've all had to make. I need to keep a good attitude so that it doesn't affect my creative process."
And crisis or no crisis, he has a job to do.
"My work is meant to arouse the senses, to conjure emotional states, to enliven curiosity and to instigate the telling of a story," Reyes said.
For more information on the artist and his work, visit his website, FreyesArt.com.