Just as the San Francisco Giants enter what looks to be a heated pennant race, with potentially huge crowds, members of the union that represents workers at Oracle Park are taking a vote that could authorize a strike.
"People are pretty pissed," Anand Singh, president of UNITED HERE Local 2, told me.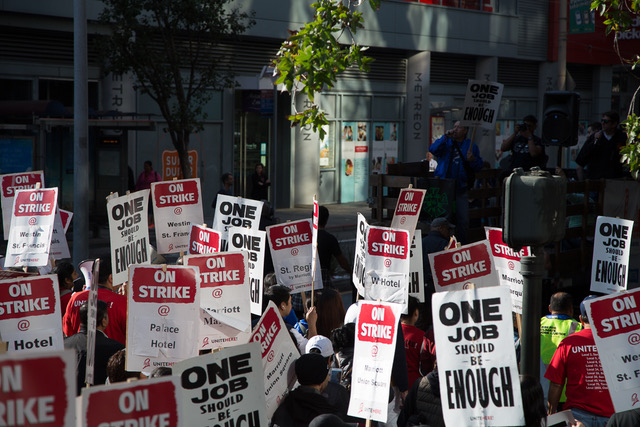 A strike would make it almost impossible for the team and its contractor, Bon Appetite, to provide food and beverage service to the tens of thousands of people who could fill the ballpark.
That might actually put pressure on the Giants to demand that Bon Appetit do something about workplace safety—and discuss a raise for workers who are risking their lives and still making 2018 pay.
The last wage increase food service workers got was in "April… of 2018." The Giants never lifted a finger to help provide health care to laid-off ballpark food service workers during 2020, although the pandemic was raging. The Union has demanded a $3 per hour retroactive hazard-type pay increase, and even that demand is incredibly modest compared to what we have suffered. Especially considering that the fortune of Charles Johnson, the controversial chief owner of theGiants, increased by $815 million from March 2020 to January 2021, commanding a fortune of something north of $5 billion.
The Giants continue to duck the issue, saying that they aren't responsible for the actions—or labor practices—of their outside food contractor.
But the fans don't know the difference—they go to the stadium and drink beer and eat food prepared and served by people who are, for all intents and purposes, part of the Giants operation.
This is also a big labor town—and a picket line in front of the ballpark would be honored by many fans.
"The Giants have just been sitting on their hands," Singh told me.
A strike vote scheduled for Saturday won't mean an immediate work stoppage—but it would authorize the union to move at any time to shut down the worksite.
Which means that the team is going to have to start paying attention to the pay and working conditions of the people who are a central part of the live game-day experience.