By now, pretty much everyone in progressive politics in San Francisco has seen the story that Mission Local broke on Jon Jacobo, a city commissioner and prominent local activist.
Sasha Perigo, who is also involved in community activism in San Francisco, posted details on Twitter that Jacobo raped her on April 4, after she told him repeatedly that she didn't want to have sex.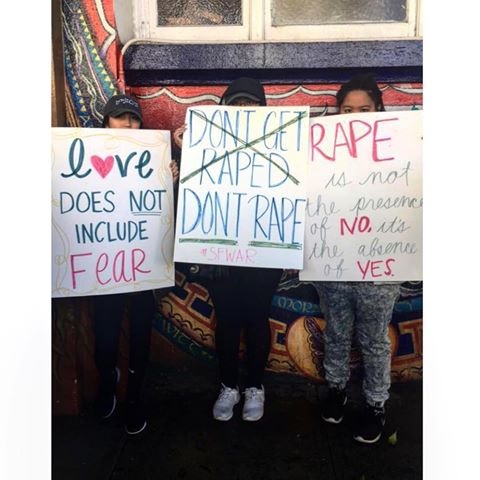 The record is pretty clear. She has her text messages, messages from her friends, a rape kit result from SF General (and nobody goes to SF General to get tested for rape unless it's serious—this is not a pleasant experience.)
She decided not to pursue criminal charges because—as the above link demonstrates—the criminal-justice system is not generally good to the survivors of sexual assault.
And, she said in her Twitter posts, she met with Jacobo once, he admitted he was wrong, said he was in therapy, and sought restorative justice.
"During this time period, I also confronted Jon via text about the fact that he raped me. He begged to talk to me in person, and in mid-April I agreed, so long as I could bring a friend. The conversation seemed to go well. He cried his way through it, admitted wrongdoing, and told me he'd started therapy. We said our goodbyes and have not talked since. I found out the Friday before my birthday in early June that Jon had lied to me. I learned that he has not only pushed boundaries with other women in the past, but was continuing to do so, weeks after we had talked. These stories frightened me, but they aren't mine to tell."
Jacobo has announced he is resigning from the Building Inspection Commission and taking a leave from his job at TODCO. There was talk in some circles that he had a future political career in this city. He no longer does.
Instead of apologizing, Jacobo argued—again, on Twitter—that "my memory of these events is different from her memory. I believed then, as I do now, that our relationship was completely consensual."
I don't know how much worse this could have been.
I'm sorry, but if someone makes it very clear that they don't want to have sex with you, and immediately afterward they say you raped them … that wasn't consensual.
In essence, Jacobo is saying …. What? That Perigo is lying about this? Why would she do that? She's been through so much, and is clearly so traumatized, that the idea that she somehow turned a consensual encounter (with someone who she thought was a friend and had been close to for some time) into something else more than strains credibility.
I think the lesson here is, of course, that No means No—at any point. And if someone says you raped them after you had what you decided was consensual sex with them, you did something very wrong.