DJ La Frida has won Best DJ in Best of the Bay twice, and I've seen her behind the decks dozens of times over the past few years, but we've never had the chance for a proper chat. So I figured the launch of her new monthly party Home Base (Fri/18, 9pm-close at El Rio, SF, more info here)—tagline "Building BIPOC, queer, and trans community through house, techno, and club music"—was the perfect occasion. She's one of our most sophisticated players, interweaving tracks from many different genres and global scenes, but somehow always bringing a classic "big room" energy to even the most intimate spaces (where, amazingly, it sounds right at home). I've seen her get up to 155bpm in an old Irish bar and turn it out.
Of course, she can also get warm and familiar as well—she's been exploring disco and piano house more lately, expanding her repertoire. La Frida's one of the DJs who wore off the last of my resistance to pop and indie remixes and other mainstream '90s and 2000s trademarks through the contextual magic of her mixing, dissolving any raised eyebrows in a headlong rush of cavernous vocals, joyful house high-kicks, bass-heavy club drops, headlong techno flourishes, even Nine Inch Nails—with no time for irony or aggressiveness for its own sake. In her way, she reflects the fabulous musical expansiveness of our queer moment while making it completely her own.
Part of that dynamic energy comes from her sisters, who introduced her to high-powered '90s/'00s club tracks when she was younger. You may well encounter old school Deee-Lite in her sets alongside up-to-the-minute sugar-rush productions by Ecuador's Louder Stage, Ireland's Krystal Clear, and Brazil's Vintage Culture, whose "Bibolibido" is now on my permanent playlist. It also derives from La Frida's longtime musical background—she's been studying music since grade school and using that power to compose soundtracks to film and performance. She also credits her love of indie rock in leading her to new sounds.
I'm excited about Home Base not just because it sounds like a terrific time with terrific music, but it's also being held on El Rio's patio, an outdoor space that feels safe and welcoming in our liminal COVID times. Below, she talks about her musical roots, developing her style, and where the SF club scene is now through a queer trans Chicana lens.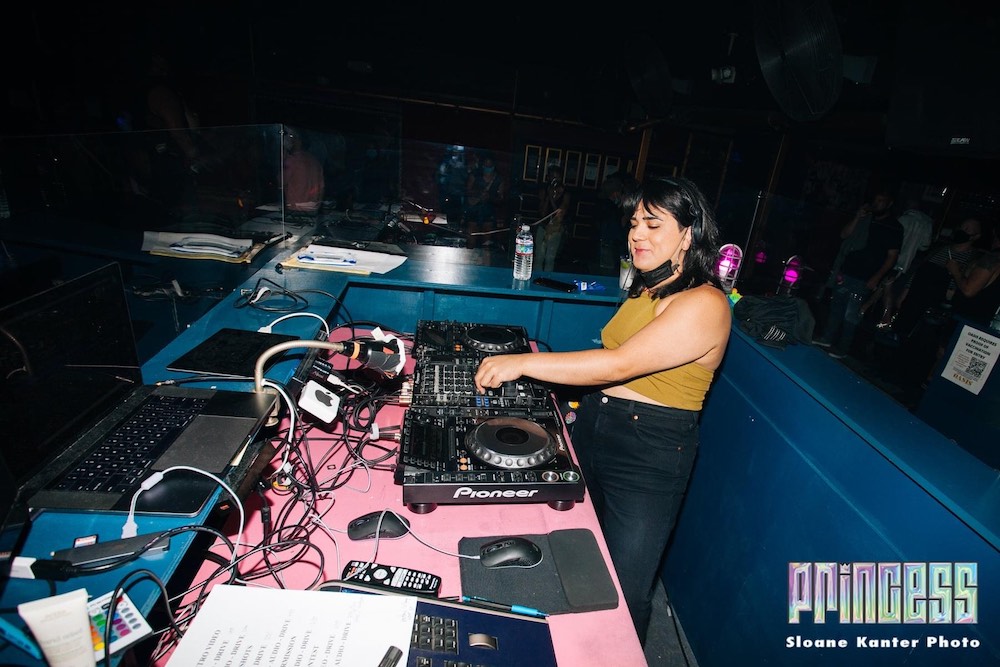 48 HILLS Hello, La Frida! Tell me about your musical background and how you got into DJing. Were you into nightlife from an early age?
LA FRIDA My musical background starts from the 5th grade where my mom practically forced me to join the afterschool guitar class. Basically, from there my passion for music took off after I realized I actually liked playing the guitar and expressing myself through another means of communication. I joined middle school and high school band where I learned the fundamentals of music performance and theory. Throughout the years, I've also played the tenor saxophone and piano. I am super thankful for those core music fundamentals since they have molded me into the musician and DJ I am today.
I was never really a nightlife person growing up. If anything, I was more of an indie rock/indie electronic bedroom producer type in college in the early 2010s. So DJing and club music weren't in the picture early on. Although, I was always curious since I have two older sisters from Gen X who spun vinyl and DJed parties in the late '90s and early 2000s. They both inspired me greatly not only in terms of having an expansive taste in music, but showing the world that I have an expansive taste in music through eclectic DJ sets.
48H How did you develop your dynamic style, which is so inclusive of different genres yet feels very unified?
LA FRIDA I feel like this is what sets me apart from many DJs. In the past couple of years where I've made music my full time career, I've had to readjust my own perception of my musical identity and that is seeing myself as a musician first and foremost when I'm on the DJ decks. I feel like just calling myself a DJ doesn't capture the 25 years of musicianship that I've grown into and developed.
Part of that development has been knowing how to curate musical experiences that are dynamic in many ways from various moods, tempos, and in the case of DJing, various genres. I would say this dynamic style of DJing comes from being exposed to many different genres and styles of music as a performer and musician.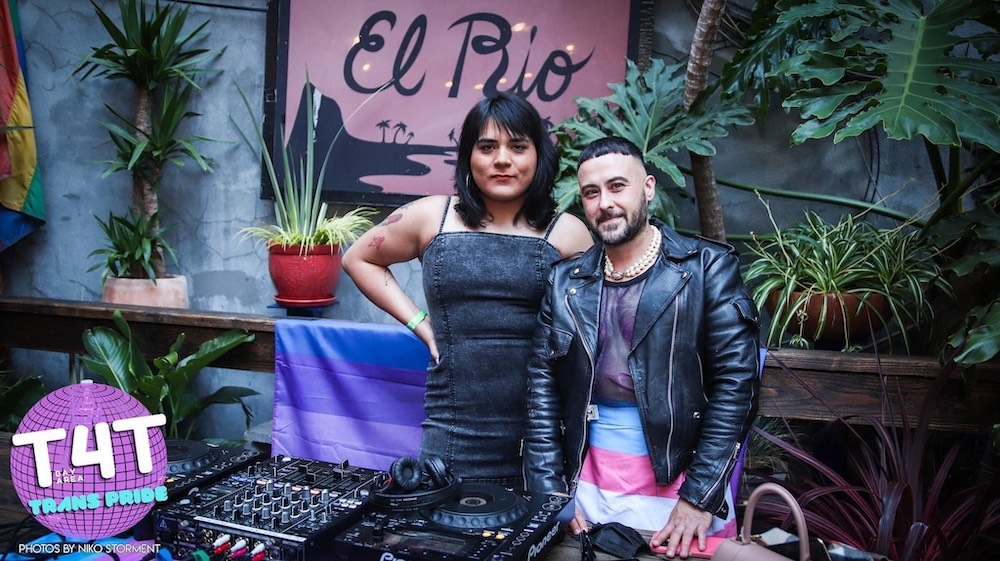 48H How do you discover the music you play out? Your style spans so many generations and genres I feel you spend a lot of time digging.
LA FRIDA I think the inspiration from my sisters playing '90s club tracks just really stuck with me, and it feels pretty full circle when I get to play those tracks in my sets. When I'm digging through music on Beatport or Spotify, I think of all the underground raves they went to in the '90s and what they might have been raving out to. It's important for me to do that so that I feel a musical and cross-generational connection with them.
I'm also very keen on digitally digging through club remixes of my favorite indie songs from college and including them in my set. I live for those types of nostalgic moments that fit in the club atmosphere. It brings me lots of joy as well as the crowd from what I've heard and experienced.
Lately, I've been focused on deepening my collection of disco and the house music that came out of that. Particularly piano house, since I love everything piano.
48H As a queer trans Chicana, what does the Bay nightlife scene look like to you right now? Is the need to grow a support network part of why you started the new party, Home Base?
As a queer trans Chicana, I've been blessed with the transfemme DJs that I've built community with upon finding my way into the nightlife scene here in the Bay Area. I've found it important to continue the perpetual motion of building a community made up of folks who are our friends, family, and lovers. I want a space where folks can come to see those close to them perform their heart out and where performers themselves can feel seen by the ones they love and other community members whose ideals align with their own.
I feel like a lot of parties here in the Bay lose sight of the community-centered aspect of their event where they get lost in booking headliners outside of the Bay Area. In my experience DJing those parties, they might have a crowd that brings in good revenue, yet I never feel like there is a sense of community around the music.
Home Base is a party that focuses on the music. It's a party for DJs to not only DJ, but to come and attend. It's a party for non-musicians and non-DJs to see musicians and DJs at their full performance potential. This all while empowering and hiring BIPOC, trans, and queer people to perform as well. Also, for all these reasons, El Rio is the perfect place to have the party since they've been known to be a space that draws a diverse crowd.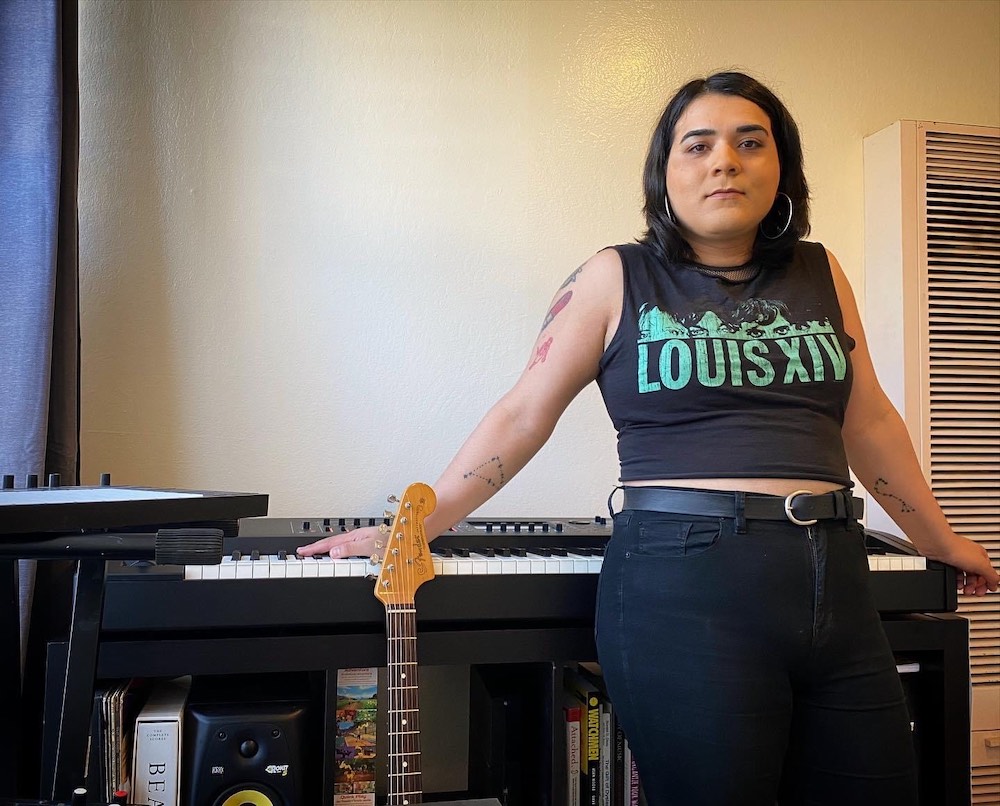 48H What other parties have you been going out to lately (of course restricted by COVID) and who else on the scene do you admire?

LA FRIDA I've been super cautious around COVID stuff, so I've been grateful for the party producers making an effort to produce outdoor parties. I have to give a shout out to Mama Celeste and Nicki Jizz for putting on Rolling with the Homos out in Oakland, also because their resident DJ duo Quaint But Extra (Charles Hawthone b2b Nate Manic) are quickly becoming a house music powerhouse in the Bay, and of course I had to book them for my first Home Base.
48H You're a composer as well—what have you been up to lately?

LA FRIDA Composing for TV/film and video games has been a major focus in my career moving forward. In the past year, I've been getting back in touch with my music fundamentals of theory and composition and planning on making moves to expand my network of folks who can help me excel as a commercial music composer.
I've also had the opportunity to collaborate with trans and queer filmmakers where our work has screened at various independent film festivals and I have composed music for performance artists such as dancer Sean Dorsey of Fresh Meat Productions and Sean Dorsey Dance Company for their multi-year project The Lost Art of Dreaming. I'm currently on the lookout for more projects to work on!
The dream would be to work on larger scale projects and to have the resources to arrange for orchestral ensembles while staying true to my electronic aesthetics.
HOME BASE Fri/18, 9pm-close, El Rio, SF. Presale tickets and more info here. Facebook invite here.
MORE PARTIES OF NOTE
TUE/14: SPOTLITE I recently, finally, got a chance to check out Phonobar in Hayes Valley and it is adorable. This regular evening party from promoters Avery Morris and Robert Brown (1st and 3rd Tuesdays) brings a bunch of unheralded talent to the decks. Check it out. 5pm-10pm, Phonobar, SF. More info here.
FRI/18: DNT MK ME W8 Look if you want to celebrate St. Patrick's Day on Thursday, you should go to Casements Irish bar in the Mission, because it is amazing. But the real pros will be there on Friday for DJ Rolo spinning classic house on the back patio and drinking all the whiskey leftovers. 7pm-11pm, Casements, SF. More info here.
FRI/18: DANCING GHOSTS 15TH ANNIVERSARY Can't pass up a good goth, darkwave, post-punk, and industrial party. Join DJs Xander, Brit, Sage, and Unseelie and they spin you into a shrouded netherworld—in-person at Cat Club and streaming online. 9:30-2:30, Cat Club, SF. More info here.
SAT/19: CYGNET A great excuse to finally check out Mothership, the bar that took over the Virgil's Sea Room space next to El Rio, with excellent DJ Carrie Morrison and Giacometti, plus yummy bites on the back patio from Kahlo's Diner. And it's free! 9pm-2am, Mothership, SF. More info here.
SAT/19: MIKE SERVITO The enduring, alluring wiz of acid and Detroit old school drops by Monarch for an action-packed night featuring Mozhgan, Topazu, Primo, and Trevor Sigler. 9pm-2am, Monarch, SF. More info here.
SAT/19: BEATPIG: DISCOCHINA! Wild monthly oinky adventures return to Powerhouse as Juanita More and Walter reel out the squeals with DJ Stanley and lots of sweaty mens. 9pm-2am, Powerhouse, SF. More info here.