The heart of the Yimby approach to housing—and the crux of what the state now wants cities to do—is upzoning. More density; less restrictions on developers. At a Planning Commission hearing in 2017, (starts at 2:11) the director of Yimby Action said that the only way to speed up production of housing for the middle class is to make sure that "RH-1 (single family) zoning should be gone by next year."
And now that's coming to pass; between state law (SB 9) and a series of measures under debate at the Board of Supes, it appears single-family zoning will be gone in the city within a few months.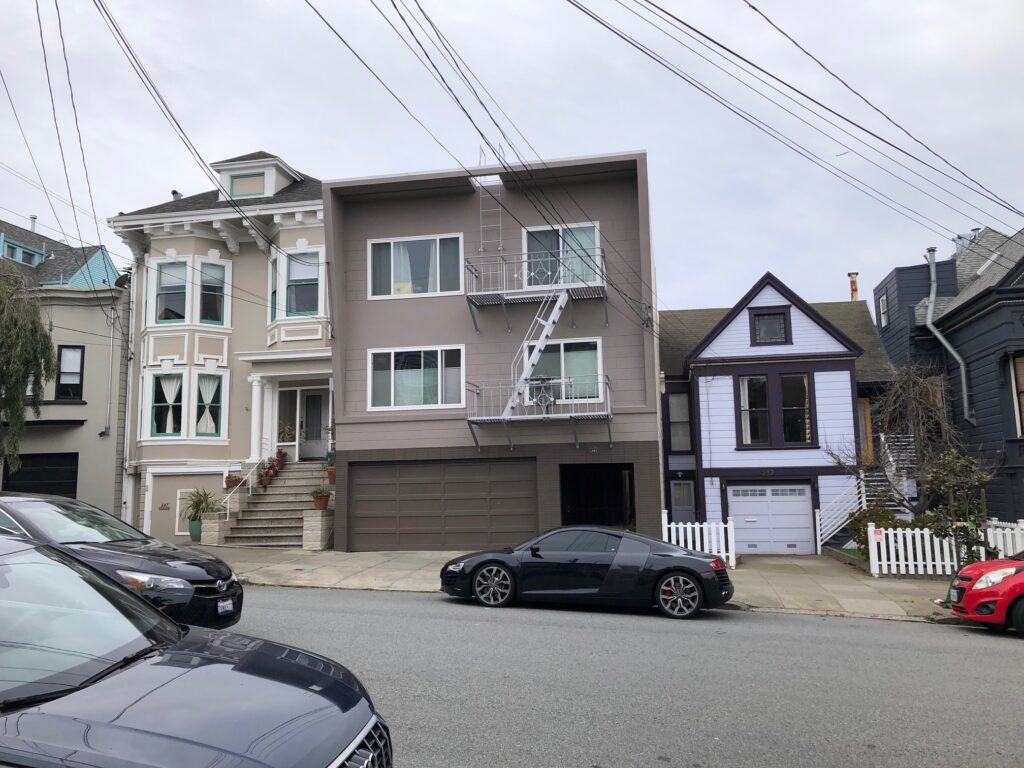 But a Planning Commission report that was apparently finished in February but just released shows that allowing four-to-six-unit projects in single-family neighborhoods won't produce much new housing at all—and what it does produce won't be affordable.
The report, which you can read here, concludes that "it would be very difficult" for a developer to buy an existing building, demolish it, and put up a fourplex.
And that's assuming there is zero requirement for affordable housing in the project; if there's any requirement of affordability, it "reduces the likelihood of new housing being built."
And the only way any new housing built under SB 9 or the end of single-family zoning will be affordable to the middle class is if the city offers substantial subsidies to the developer.
More: The study says that eliminating the sorts of "barriers" to construction that the Yimbys talk about won't make much of a difference. Get rid of all the "soft costs," that include dealing with permits and red tape and appeals, and the projects still won't work right now:

So the only way this kind of upzoning is going to work is if a big national developer comes in, buys about a square block, demolishes all of the existing housing, and put up luxury condos.
With no protection for existing tenants and no affordability requirements.
That's the problem that a lot of pro-housing progressives have with this private-market approach. Sup. Dean Preston proposed that the upzoning only be available to people who have owned the property for five years, potentially cutting out speculators. At the Land Use and Transportation Committee Monday, Sup. Ahsha Safai said that rules like that would mean no new housing would get built.
Mandelman made clear at the hearing that, at best, upzoning would encourage a small number of new units, and that rather than the bold, transformational change that the Yimbys have talked about, his legislation would be an "incremental" change.
The problem here is simple: The private market right now is incapable of creating the kind of housing San Francisco needs. And market-based solutions aren't going to work.
That's not a Nimby position, or a stance supporting single-family zoning, or even a policy argument. It's just the economic reality.