We've lost so many dance floor legends, especially Black legends, over the past two years—some pandemic-related, some not—that I feel like we haven't really had time to mourn properly, especially since we couldn't congregate. Byron Mason, Joseph "Housewife" Durham, Nashom Wooden, are among those who have gone on to the next party. News of the passing of Bay Area legend DJ Blackstone, aka Curry Brooks, Jr., hit last month like a ton of bricks. I danced to him countless times at Fag Fridays at the End Up and Universe at 177 Townsend, sure, but it was cutting up with him behind the scenes and when we met on the street that really made SF sparkle that much brighter. Ever the sweetheart, he could always crack me up.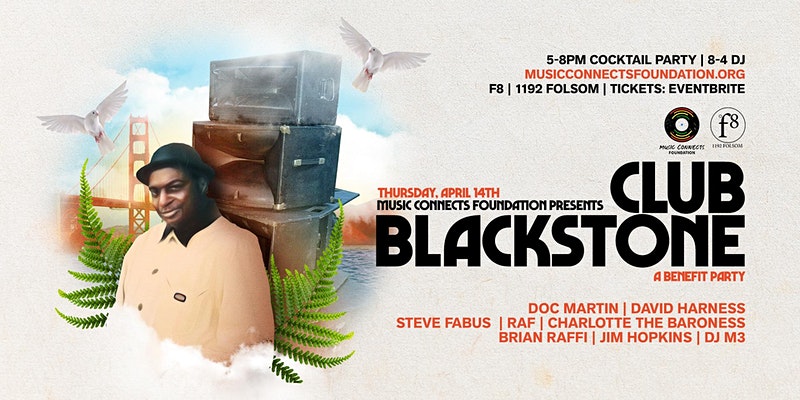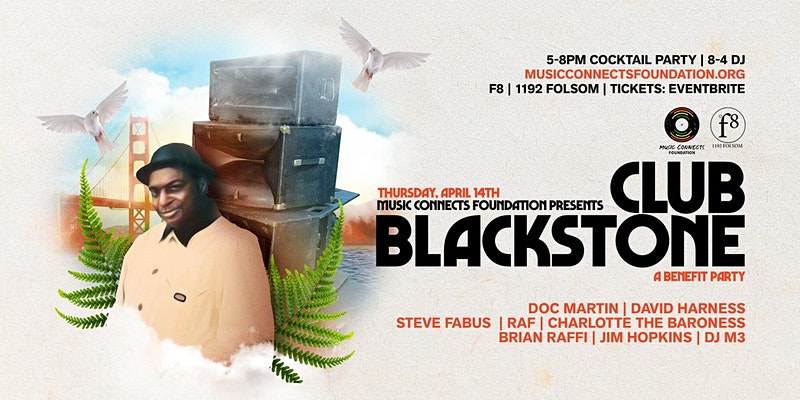 There's going to be a party in his honor called Club Blackstone at Thu/14 at F8, 8pm-4am (cocktail party 5pm-8pm), with an all-star lineup of Bay greats, including Doc Martin, David Harness, Charlotte the Baroness, Steve Fabus, Jim Hopkins, Raf, and DJ M3. Blackstone's father, brothers, and sister will be in attendance. It's going to be a spirit-lifting celebration, but also more: The party is being put on by new foundation called Music Connects, which aims to increase the diversity of local nightlife through parties, grants, workshops, and vocational development programs featuring and platforming BIPOC and LGBTQ artists. Music connects will be naming an annual grant in Blackstone's honor, given to eligible electronic music artists to help their careers along.
"Our foundation is a necessary measure for the immediate need for diversity, equity, inclusion and belonging across the electronic music industry," Music Connects founders and OG club people Homero Espinosa, Joshua Smith, and Robert Brown told me. "Just look at the DJMag top 100 DJs and see how many BIPOC or LGTBQ artists are on that list—very few. Black and Latinx artists built our industry, yet few artists are touring and making a living from music. Our vision for the foundation is to help the next generation of aspiring artists with access and opportunity to the industry. Share the knowledge our member Homero learned the hard way over the last 20 years. He was fortunate enough to stumble into great mentors to learn the business and creative sides in our music community. But we wonder about the next artists coming just getting started."
I asked Robert, who was close to Blackstone, to share some of his memories of him at clubs throughout the years:
"DJ Blackstone was one of the pioneers of our house music scene and had been promoting parties and spinning records in San Francisco for 35+ years. He was a co-founder of Tarantic Records, through which that he released many tracks over the years. His family knew him as CJ, but Curry Brooks Jr made a name for himself as DJ Blackstone. He chose the name after watching a magician on TV called Harry Blackstone. It was an apt moniker because when he was DJing, Stone performed feats of magic. He grew up listening to a wide variety of music and had an encyclopedic memory of grooves, beats, chord progressions, and other musical elements that he applied to his DJ sets, song production, and remixes.
Some of his more prominent residencies and accomplishments include: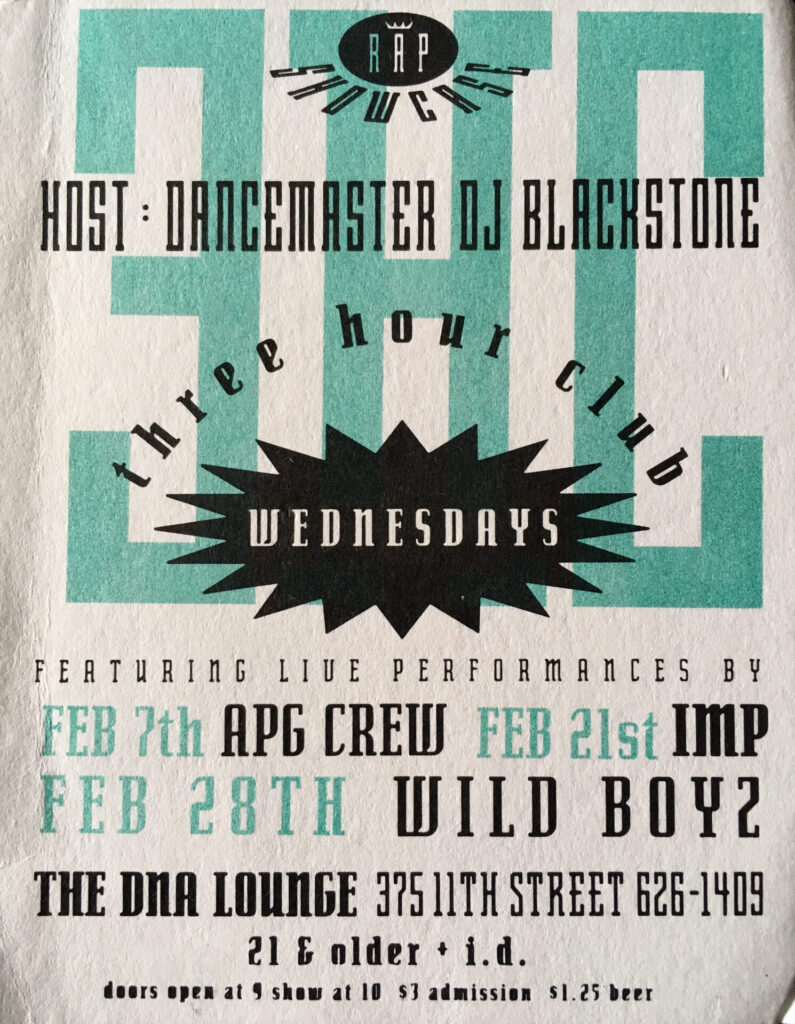 1980s: HIP HOP WEDNESDAYS at DNA LOUNGE
DJ Blackstone took a slow night and built it into a powerhouse. Even now, pulling a capacity level crowd on a Monday night is beyond rare but Blackstone did it with an acute focus on the music. A lot of rap music back then came with bonus beats on the B-side, and Blackstone made full use of them as he pulled tracks from tangential genres like soul, funk, and R&B to make his own extended mega-mixes live. You couldn't hear those mixes anywhere else so the club night's success spread via word of mouth.
For a few years, he got pigeon-holed as either a hip-hop DJ or a retro guy because of his amazing sets of '80s electro, freestyle, or other underground sounds and most people didn't realize he also played house music until he did a guest slot at The End Up for a Sunday T-Dance. The back patio was buzzing with dancers amazed that the guy blowing their minds was DJ Blackstone. He also did noteworthy guest sets at early house clubs like Chemistry at Townsend, Club Recess at NV, and Osmosis at DV8.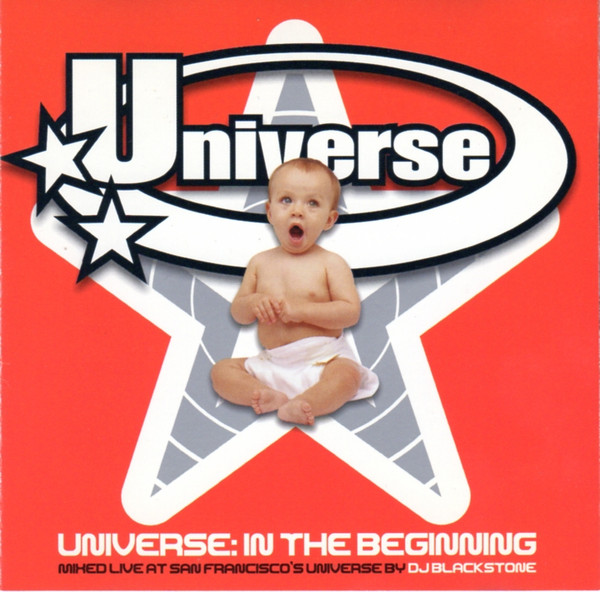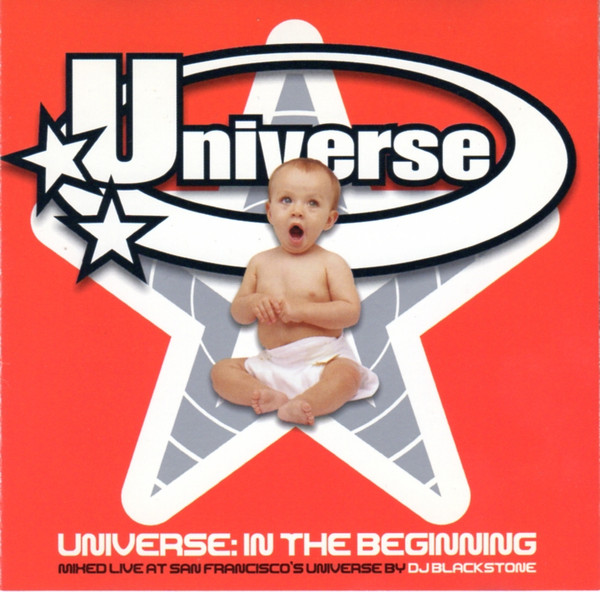 1990s: CLUB UNIVERSE at TOWNSEND
When the big Saturday club night, Carefree Dancing came to an abrupt halt, Club Universe took over the Townsend venue. Over the course of his residency, Blackstone proved he could handle all three timeslots (the party started at 9:30pm and often went past 6am). Most DJs only want the middle set or the headlining set so very few sort out the opener. Blackstone approached his work with an analytical mindset and built out his opening sets with tempos and rhythms appropriate to the time period and to the size of the dance floor. In October of 1998, a CD of his live set was released. Titled Universe: In The Beginning, it was internationally distributed and is still widely available online.
1990s: TARANTIC RECORDS
Blackstone teamed up with Amit Shoham to produce, "The Flute Song" which caught the attention of Sunshine Jones whose band, Dubtribe remixed the track and released it on the Imperial Dub label. The duo's next effort was "Johnny Mojo's Theme" released under the Disciples of Johnny Mojo moniker. It was also the first release that launched their House of Stone record label in 1998, and a year later the imprint became Tarantic Records. DJ Blackstone produced and remixed a number of tracks over the years. Tarantic continues to produce house music and the label's releases are still available for download from all of the major DJ stockist websites.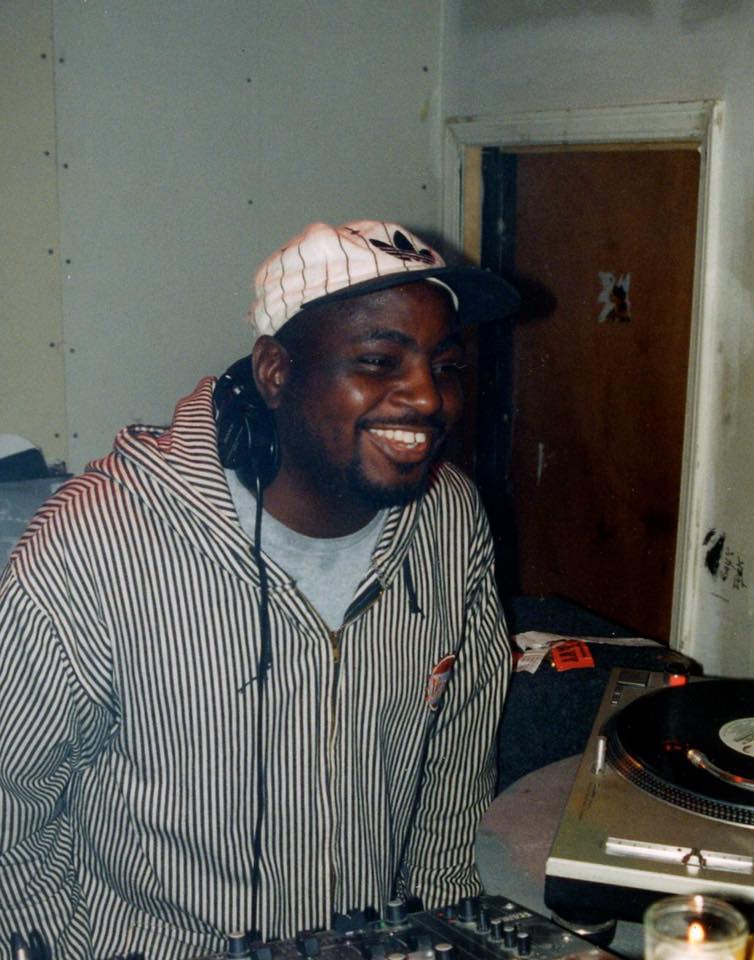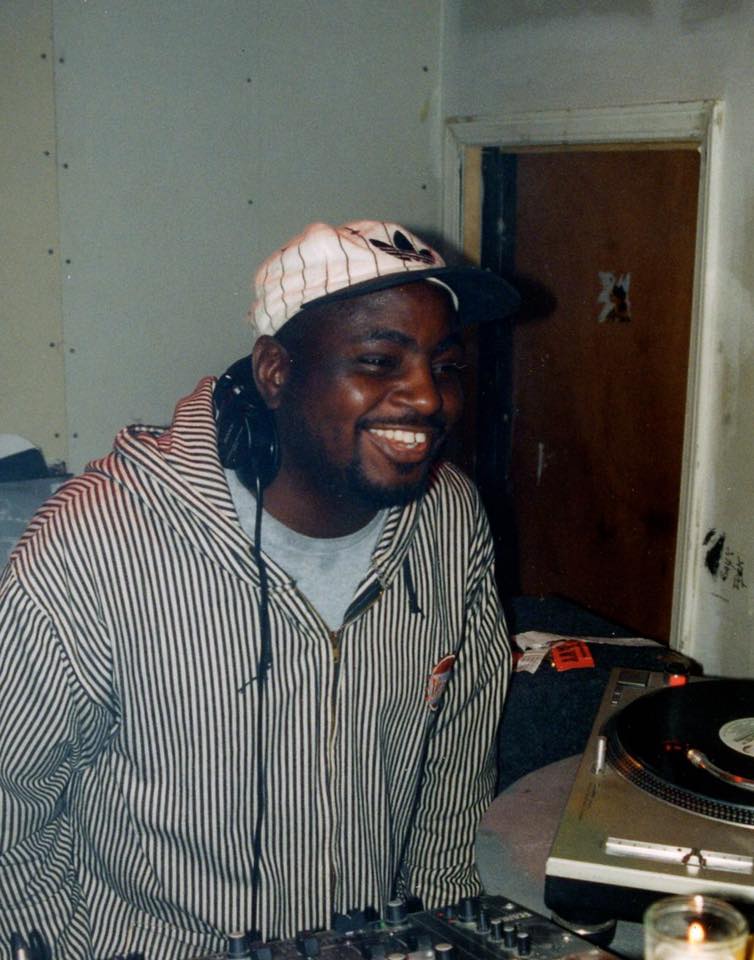 1990s-2000s: CLUB FAITH at DREAMLAND/715 HARRISON
Once again, DJ Blackstone took a venue's slow and underperforming night and turned it into a powerhouse. He took advantage of the venue's 18+ licensing to market his Thursday night dance party to gay college-aged guys who had few options for nightlife at the time. The main room featured contemporary house with Blackstone playing the featured slot unless a guest DJ was coming through. Club Faith hosted live PAs by artists like Inaya Day as well as up-and-coming House acts like Madison Avenue, the Australian Duo whose, "Don't Call Me Baby" was a major club hit in 1999. For a generation of gay men, many of whom were 19 or 20 at the time, Club Faith was their first foray into gay nightlife and continues to hold a cherished place in the hearts of many.
2000s and beyond: NEW WAVE CITY at CAT CLUB
Because of his extensive collection of '80s dance music, DJ Blackstone was a semi-regular guest DJ at New Wave City. The first night he performed, he was accused of playing synth wave and modern releases produced in classic styles. He showed the labels with the dates to prove the authenticity of the tracks he played. Many of the younger folk in the crowd hadn't heard the deep digs and underground tracks he had in his collection.
BLACKSTONE'S LEGACY
Beyond his work as a DJ, producer, remixer, event producer, and party promoter, Blackstone also took the time to mentor younger DJs like Warren Crowley who later became a notable dubstep artist and a DJ in San Francisco. His first protege, DJ Doc Martin (who worked the door at DNA Lounge for Blackstone's hip-hop nights) went on to international acclaim for both his DJ sets as well as his studio productions and remixes. Doc continues to tour the world and through him, Blackstone's musical legacy lives on."
MORE PARTIES OF NOTE
Thu/14: FRED AGAIN.. This extremely palatable British electronic musician has a huge fanbase here, so his show at Great American Music Hall will be an event. His latest project Actual Life "features vocals uncovered from the unlikeliest of sources; from obscure YouTube clips to personal FaceTime conversations, random Instagram accounts and iPhone video footage of half-remembered nights out." 7pm, Great American Music Hall, SF. More info here.
Fri/17: GREAT LAKES AND FRIENDS WITH TODD EDWARDS I haven't been able to get over to Oakland to check out new club Crybaby, in the old Uptown space—gurl, I've barely been able to leave my own house most days, still—but they are doing some incredible bookings and the place looks cute. Mark Farina's new label Great Lakes is bringing in Todd tha Gawd, the New Jersey legend who changed house in the '90s with cut-up samples and chunky beats. 9pm-late, Crybaby, Oakland. More info here.
Fri/15: DJ GODFATHER The Detroit king of Ghetto Tech is going to shake some rumps (and DNA's walls) with his patented electro beats for freaks. Your ears will be burning as red as your cheeks. 9pm-2:30am, DNA Lounge, SF. More info here.
Fri/15: RICHIE HAWTIN People have a lot of opinions on techno wizard Richie—and his haircuts—but the truth is he's a terrific person who oozes talent. (I know, I grew up with him). He'll be taking us closer to the edit with Colloboh, Decoder, and Lisa Rose. 10pm-4am, Halcyon, SF. More info here.
Sat/16: TOGETHER AGAIN This AIDS/LifeCycle Fundraiser by The Qweirdos (yep it's that time again!) brings together some sparkly Burning Mannish crews—Space Cowboys, Brass Tax, Green Gorilla Lounge, Duck Pond, Angels of bAss, Garage Mahal—to raise funds to get some qwierdos on the road to fight HIV. 9pm-2am, Great Northern, SF. More info here.
Sat/16: THE BLESSED MADONNA BOAT PARTY Passover weekend is blessing us a boatload of delight, as DJs The Blessed Madonna, David Harness, Space Ghost, and the Hard French DJs float us into house music paradise, and around the Bay. 7pm, San Francisco Belle. More info here.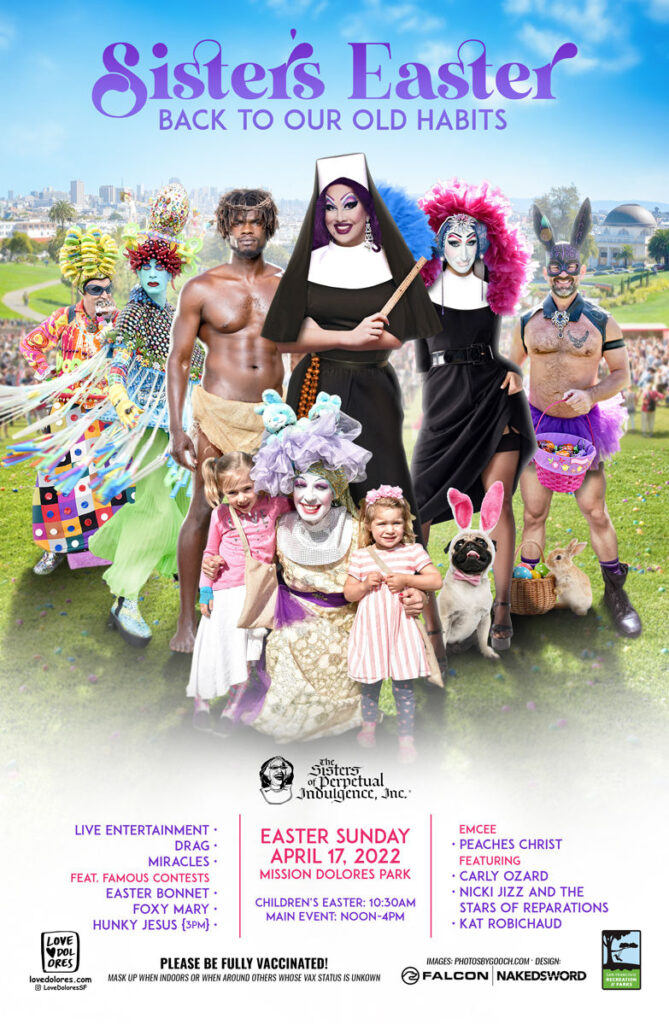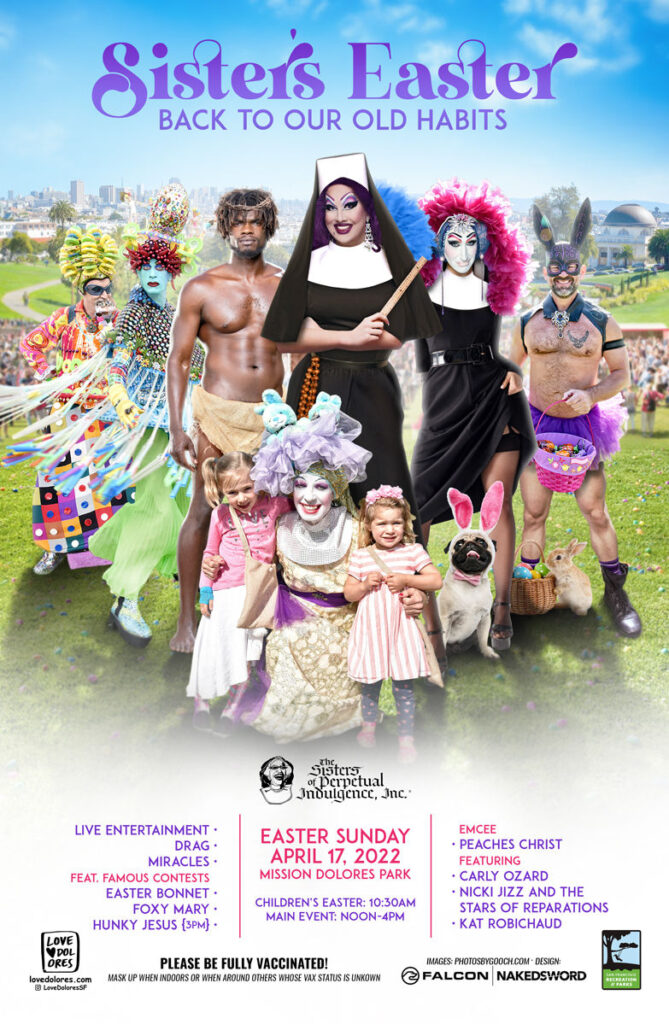 SUN/17: SISTERS' EASTER IN THE PARK Those wonderfully wacky and charitable nuns, the Sisters of Perpetual Indulgence, are "back to their old habits," returning to Dolores Park for a fun-filled day of egg hunts, wild bonnet, and of course the eternal Hunky Jesus contest. Plus, they're bringing Peaches Christ along this time! Noon-4pm, Dolores Park, SF. More info here.