This guide is sponsored by The Kink Shop—use code folsomfun22 at thekinkshop.com for $8 off your new favorite toys, and visit their booth at Folsom Street Fair for more fun.
First off, can we talk about how perfect this year's Folsom Street Fair poster is. Artist Nemo is giving everything, and it's also glow-in-the-dark? 🙀 Put away those hot-pink e-stim nipple clamps, ma'am, because I am already shocked.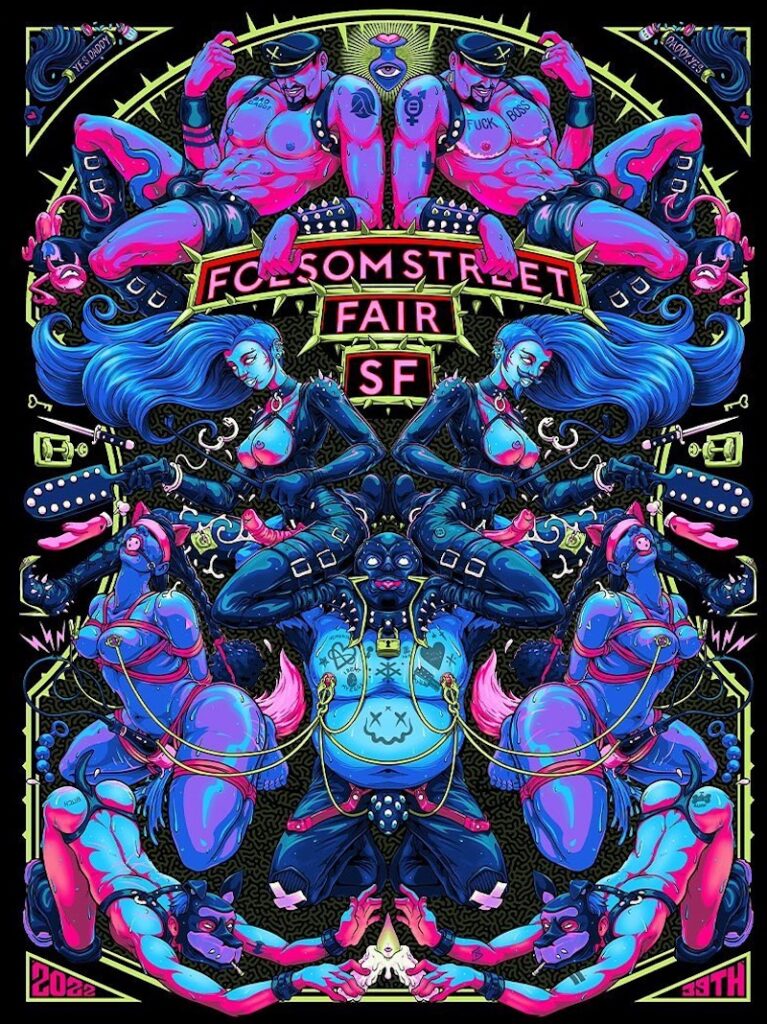 This piece of great local art is just part of this Sunday's 39th leather, kink, and BDSM fair's celebration—including the return of the outdoor beer and cocktail booths so you don't have to crowd into a packed bar. (Here is a very valuable etiquette guide to the fair if you've never been—or need to refresh after COVID.) While the official entertainment at the fair has yet to be announced, there's the usual a fab-gaggle of satellite parties to definitely keep you up and occupied throughout the weekend.
That includes one of my favorite affairs, a return to the leather bars of yore with party promoters Vaseline Alley (formerly Mister Drummer 1979). Vaseline Alley, based in LA and named after a notorious cruising spot there, makes it its mission to resurrect notorious dark and steamy playgrounds of the past, transforming different venues into Miracle Mile-type hotspots like The Toolbox, FeBe's, Folsom Prison, The Balcony, The Catacombs, and Ambush.
This time they're taking on The Slot (Sat/24, 2pm-2am at the newly rebooted Underground SF, 424 Haight), with dark lighting, plenty of muscle and leather, and a lineup of terrific DJs: Rich King, Max Bruce, Matthew Paul, Chuck Gunn, and Carlos Souffront. That's 12 whole hours of cruising! "The Slot is a shrine where people make sacrifices with their own souls," wrote Geoff Mains in 1984 book Urban Aboriginals. "Feet pace in ritual in front of closed doors. The paint is redolent with Crisco. And the halls echo with muted penance of ecstasy. At a few, open doors, men wait silently for the proper omen."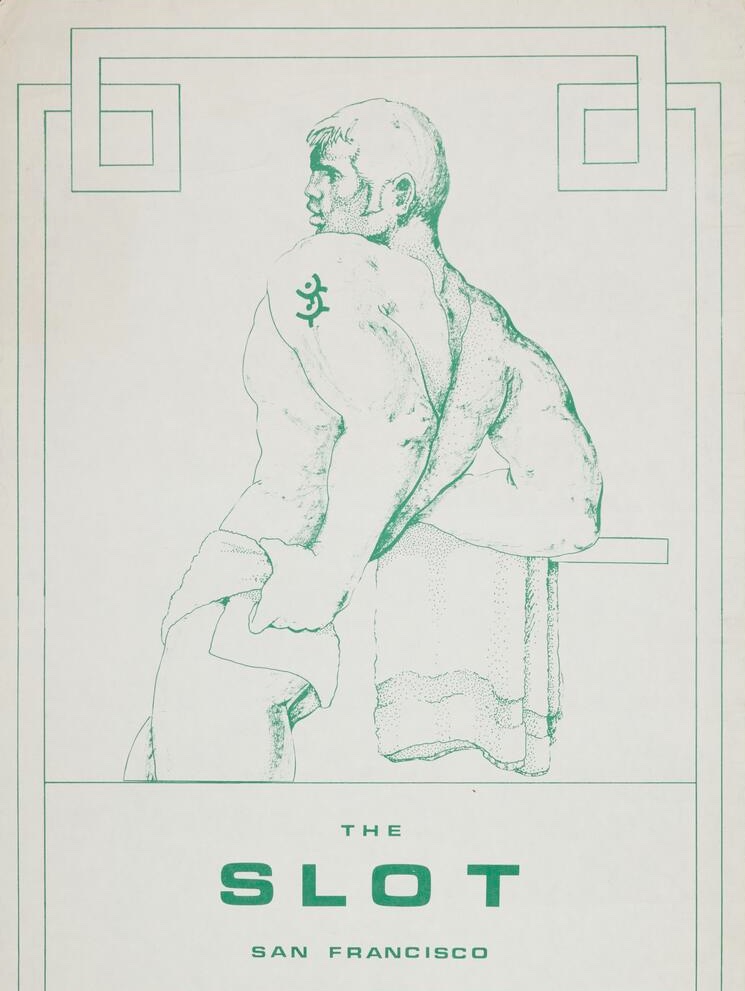 I mean, OK then! I asked Vaseline Alley Honcho Nick Wafle what inspired him to choose The Slot this time around to reanimate. "After chatting with several old timers who were part of the scene back then, they all mentioned the Slot," he told me. "It was a place of heady and heavy sexual exploration. The name of the place has deep roots in San Francisco's history, when South of Market was known as South of the Slot. Jack London even wrote a short story about the area."
And what's the importance of celebrating these essential gathering places from our past? "By honoring these spaces, I am also honoring the queers who populated them, many of whom were lost to AIDS," Wafle said. "Spaces like The Slot were at the forefront of gay/queer liberation when sex was a revolutionary tool pushing agsint the boundaries of societal norms. I'm trying to channel that revolutionary spirit in the form of a celebration!"
I'll definitely be there celebrating—not least because the party's in Lower Haight, a bow-legged stumble from my house. Below are some other parties that go beyond the usual man-meat carnivals to bring something different to the kink table. (I have nothing against man-meat carnivals! Here is a great guide to more mainstream stuff.)
FOLSOM PARTIES OF NOTORIETY
THURSDAY 22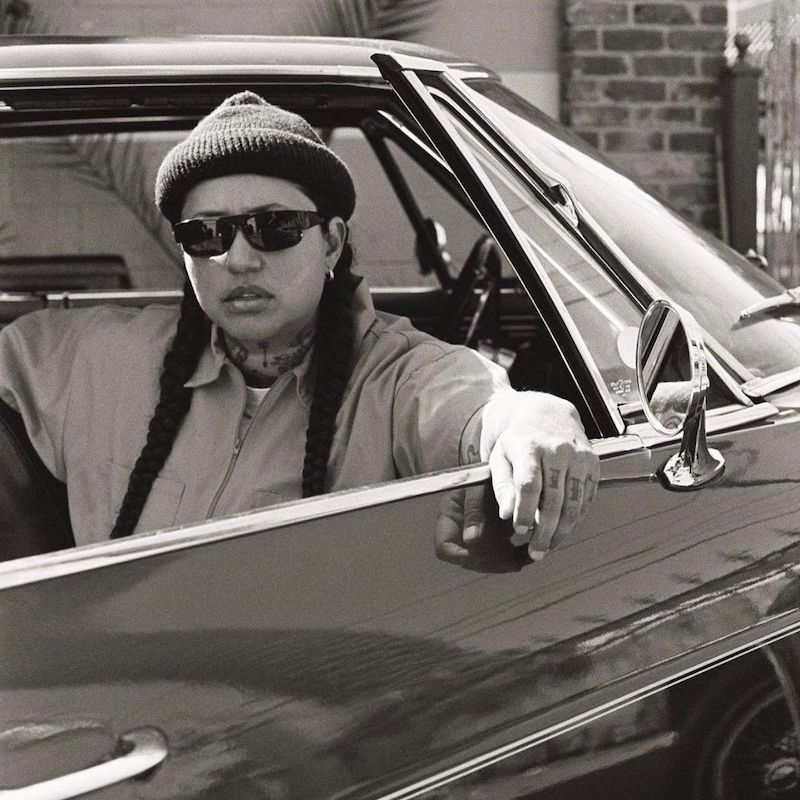 COLD LEATHERETTE "Kick off your weekend of hoe-baggery the feminine way with the electro industrial sounds WNGDU and Piano Rain freshly imported from Denver; the Big Gay haus jams of Brown Amy and the Experimental Dance Craftswomanship of The Creatrix." 9pm-2am, Monarch, SF. More info here.
GET IT Deviant little sweetie Matt Picon hosts this underwear night at the Powerhouse, with DJs Clark, Matheo, and Tiny Tim. Drop by and drop trou to kick off your fair affair. 10pm-2am, Powerhouse, SF. More info here.
FRIDAY 23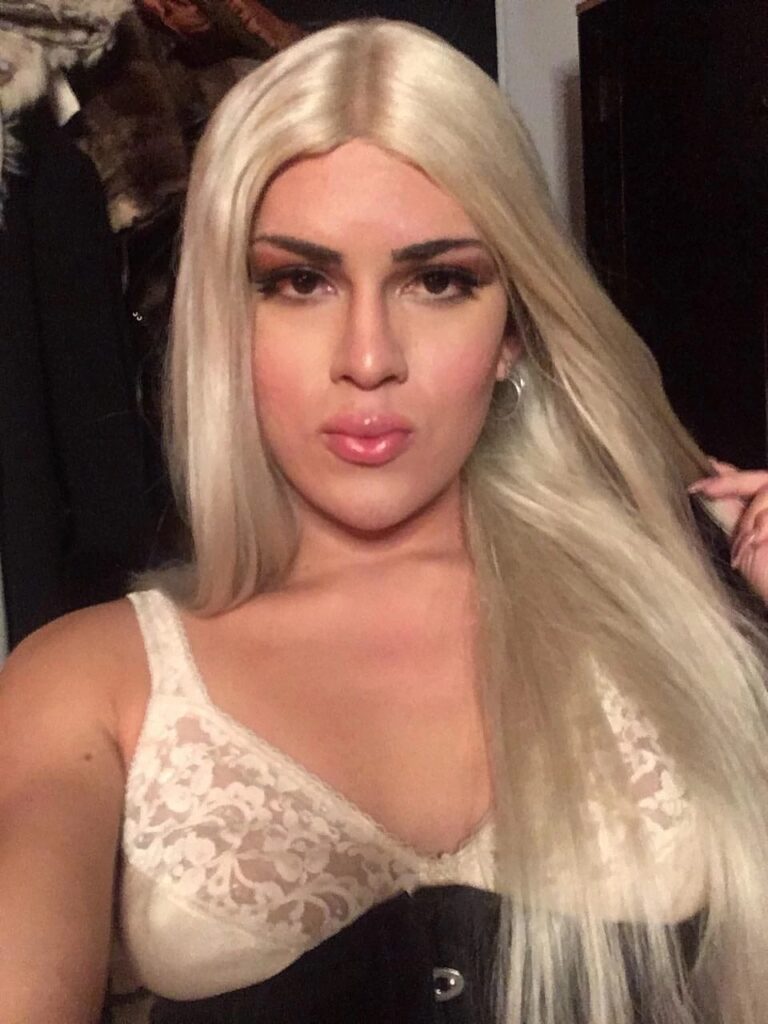 FORCED FEMME Friday night is shaping up to be quite the evening for fun freaks to shine. This kinky femme dance party from the Histrionixx Crew features two rooms of DJs and live music, plus a dungeon curated by Deity Aza. The talent is so good: Cali Rose, Him Hun, Banned Practice, Piano Rain, Michete, Fiera Ferrari, Englesia, Faited Away, and so many more. 10pm-4am, The Foundry, SF. More info here.
FOLSOM X STANK Into the pits with you! This party celebrates underarm delight, with a "ripe pit" contest at midnight and the terrific psychedelic-house sounds of DJ Sappho from Portland on the decks. It just makes scents. 10pm-2am, Powerhouse, SF. More info here.
QUEERBAIT: FOLSOM Can't really relay how rad this dance party from promoter duo Squish X Fake & Gay will be, with techno-electro superstar D. Tiffany and Goth Jafar headlining, plus Overland, Kudeki, Likeholywine, Adam Kraft, Nonsuit, and more. Best of all, Beverly Chills hosts. 9pm-4am, F8, SF. More info here.
BEARRACUDA FOLSOM: HORSEMEAT DISCO Queer disco juggernaut Horse Meat Disco from the UK lands again on our shores, and if you've ever seen them you know it'll be a night of non-stop erotic dancing and singalongs (plus lots of bears). Huzzah! 9pm-3am, Public Works, SF. More info here.
SATURDAY 24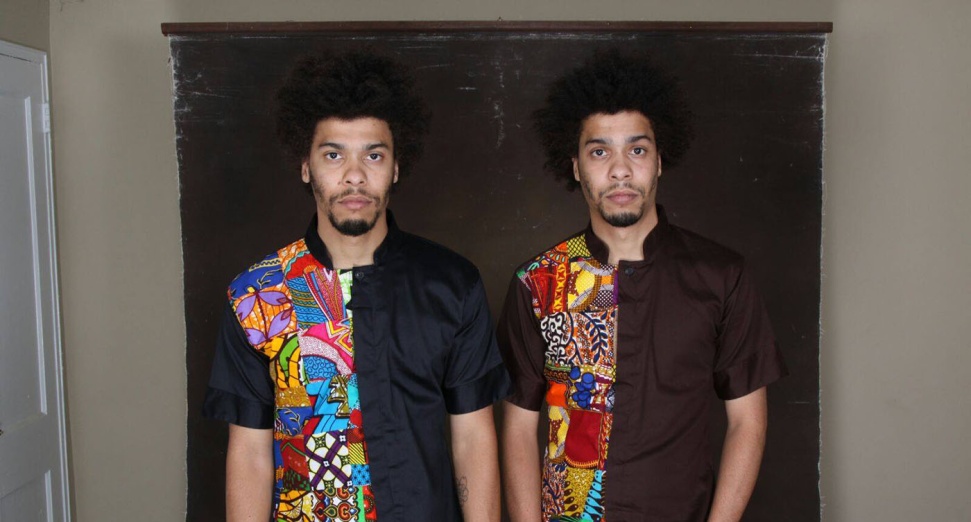 BLACK TECHNO MATTERS: SAFE WORD Read my full article about this awesome-looking event and then go dance with abandon to techno sounds from Sharlese (Seattle), Fawks (SF), Bastiengoat (Bay Area), Blvksite (Miami), Stukes (DC), and B_X_R_N_X_R_D (DC). It's a Black artist showcase that brings deliciously hard sounds.
PRINCESS: VOYEUR The weekly drag-and-dance-party extravaganza has something special in its fetish bonnet for Folsom: Porn star Boomer Banks, drag sensation Louisianna Purchase, and a cat o' nine tails spanking for birthday hostess Kochina Rude. 10pm-late, Oasis, SF. More info here.
ELECTROLUXX FOLSOM 2022 It's gonna be art and slutty onesies galore at this fabulous, Burning Man-tinged rave, with face painting, silent disco, laser light show, and even video games for you hot shots. 9:30pm-4am, Public Works, SF. More info here.
BOUND X FAKE & GAY FOLSOM The weekend can't get any hipper than this party, really, with Choucou Chloe, Katie Rex, Wtchcrft, and Wonka serving wrecking beats too a youthful crowd. Hollow Eve and Chingy Nea host. 9pm-3am, Monument, SF. More info here.
NEW BREED 2022 The shenanigans in the line to get into this steamy party from the Polyglamorous and Pound Puppy crews are almost as infamous as the party itself. Shhh! With DJs Leonce (Atlanta), DJ NSA (Atlanta), Guerilla Pump (Oakland), and a surprise special guest pumping out the techno. 10pm-4am, Club Six, SF. More info here.
THE SLOT (see intro above and drop in) 2pm-2am, Underground SF, more info here.
SUNDAY 25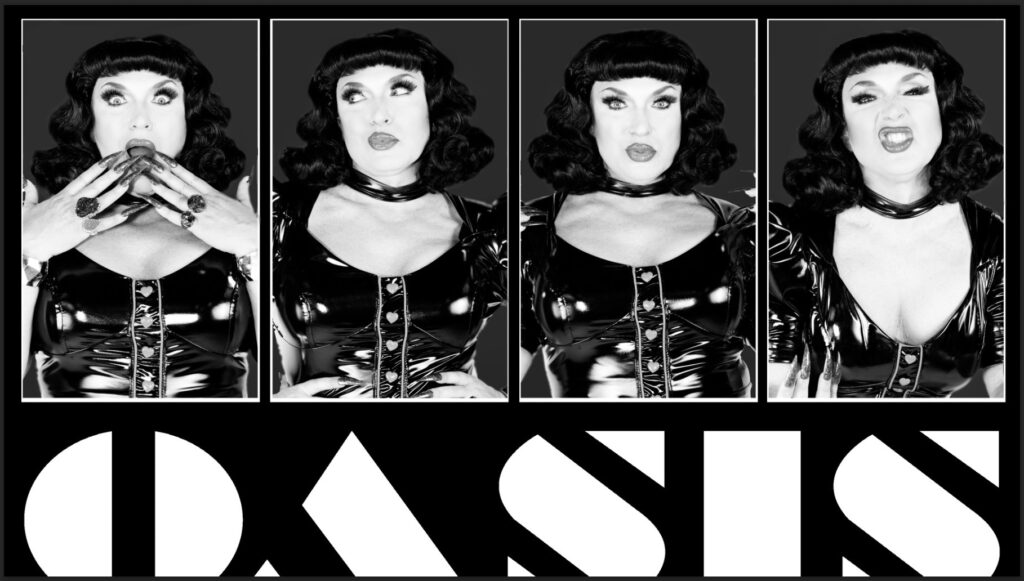 FOLSOM SUNDAY AT OASIS No fancy party concept here, just a god-send outdoor bar that opens at 10am and a rooftop patio and club that kicks off at noon for all-day crowd-watching pleasure. With DJs Ion and Pumpkin Spice, and appearances by feisty owner D'Arcy Drollinger. 10am-8pm, Oasis, SF. More info here.
UPWARD It's been so long since this was a 24-hour party town that I'm always taken aback when we have morning options. This bright and early disco/house celebration in North Beach should shake you out of your sling. With DJs Steve Fabus, Carrie Morrison, and E-Lish. 6am-noon, Monroe, SF. More info here.
LAVENDER COUNTRY & BRONTEZ PURNELL: SOUNDS OF THE TENDERLOIN Two maverick legends of a very different stripe perform outside on the Phoenix Hotel patio on Sunday afternoon for your alternative Folsom getaway leisure. Lavender Country aka Patrick Haggerty released the first queer-themed country album in 1973. Punk legend Bronze Purnell stays taking off his clothes the most for the New York Times. It's a wild combination that just might work. 3pm-6pm, Phoenix Hotel, SF. More info here.
A FOLSOM-LEANING TEA DANCE True tea: This will be the top hangout for dancing during the day of the fair, with powerhouse all-star underground techno and house DJs Anastasia Kristensen, Clarisa Kimskii, ADAB, Jeffrey Sfire, Deezy, Fawks + Devin Jay, Five, Trevor Sigler, aunteesam, and a special guest closing set. 2pm-2am, The Foundry, SF. More info here.
FOLSOM SUNDAY AT CAT CLUB Here's my Folsom Street Fair secret: I love dipping into the Cat Club for cocktails and a rest and even a little dance (there are great DJs in both rooms including Omar Perez and Adriana Roberts) during the madness of it all. One of my favorite memories is when a group of leather ladies on roller blades whooshed in for a quick twirl and then whooshed out again. It was the best thing ever. Noon-?, Cat Club, SF. More info here.
YOUNG HEARTS Seattle/Palm Springs DJ Nark's sweet and sassy party will help you round off the weekend at the Eagle, with DJ Jimmy DePre and a host of sweaty, sexy dancers. 8pm-2am, Eagle, SF. More info here.