Welcome back to Good Taste, your weekly look at what's happening in Bay Area food. Today, we take a look at why Filipino restaurant ABACÁ is bringing people back to San Francisco's Fisherman's Wharf.
I was expecting relative quiet when I arrived to check in at the new Kimpton Alton at the invitation of the hotel one Friday summer afternoon, but instead I saw excited international families arriving—and the perfect cheekbones of one of the world's most famous food TV personalities filming her show at ABACÁ, the Filipino restaurant located in the lobby. (If you have a Hulu account, you'll be able to see the show, which is called Taste the Nation with Padma Lakshmi, in 2023.)
Chef Francis Ang's ABACÁ has received high quality accolades since opening in August 2021, three months after The Kimpton Alton debuted; it was a semi-finalist for Best New Restaurant at this year's James Beard Foundation Awards and the winner of a spot on The New York Times' recent 50 Best Restaurants of 2022 list.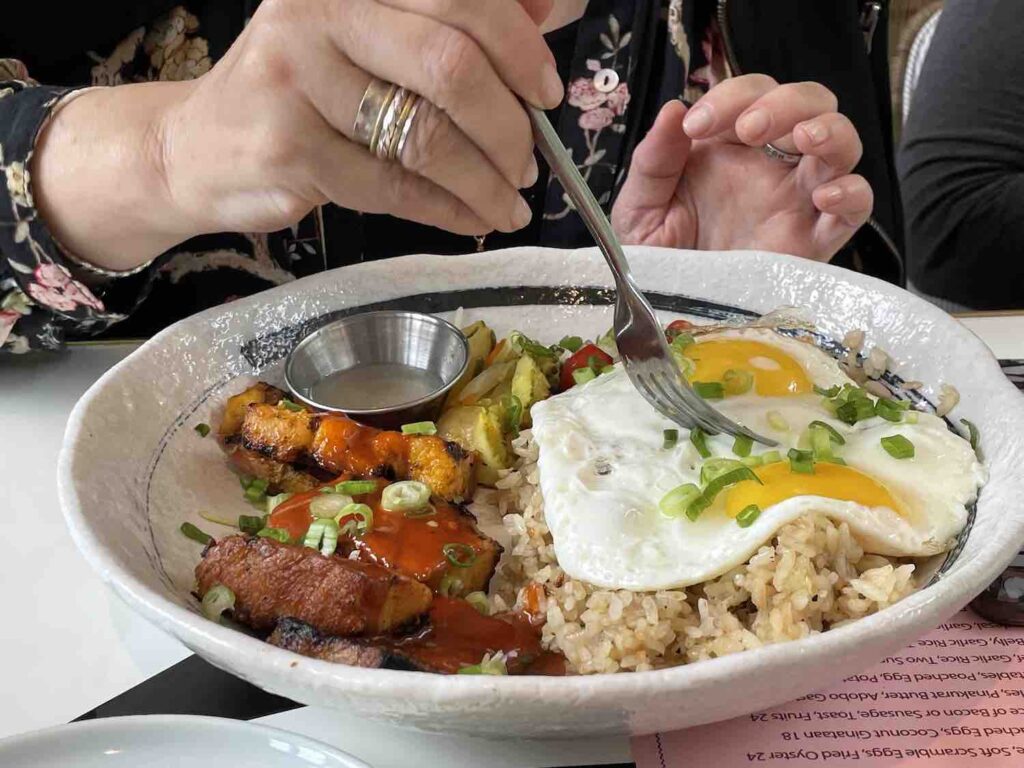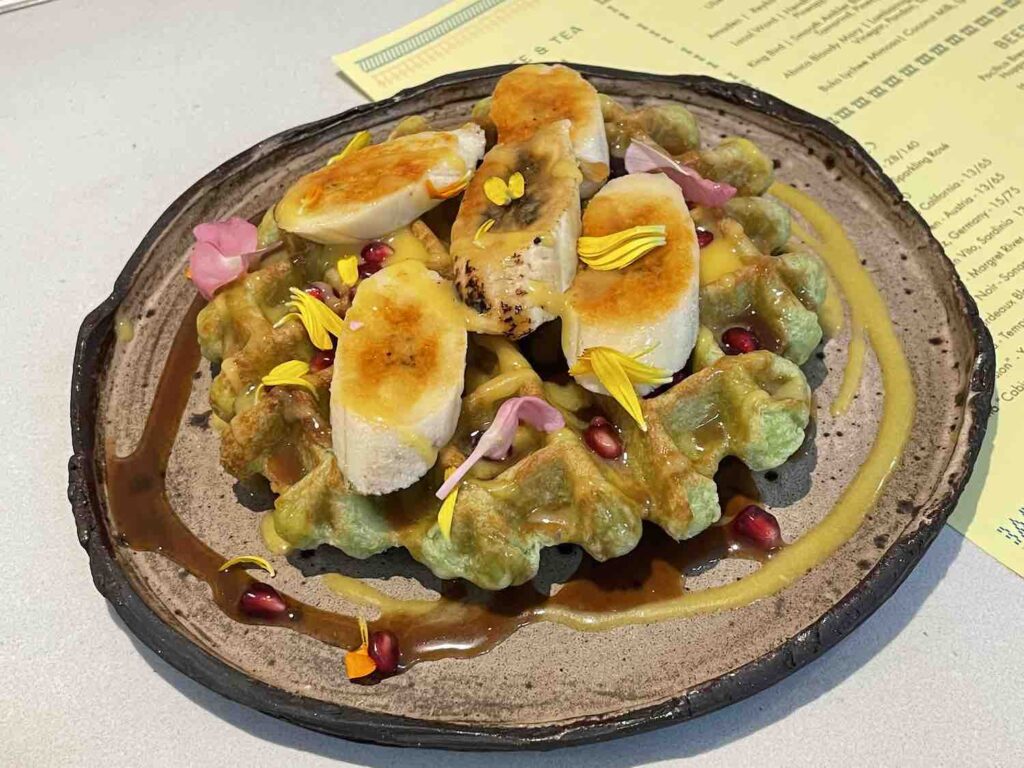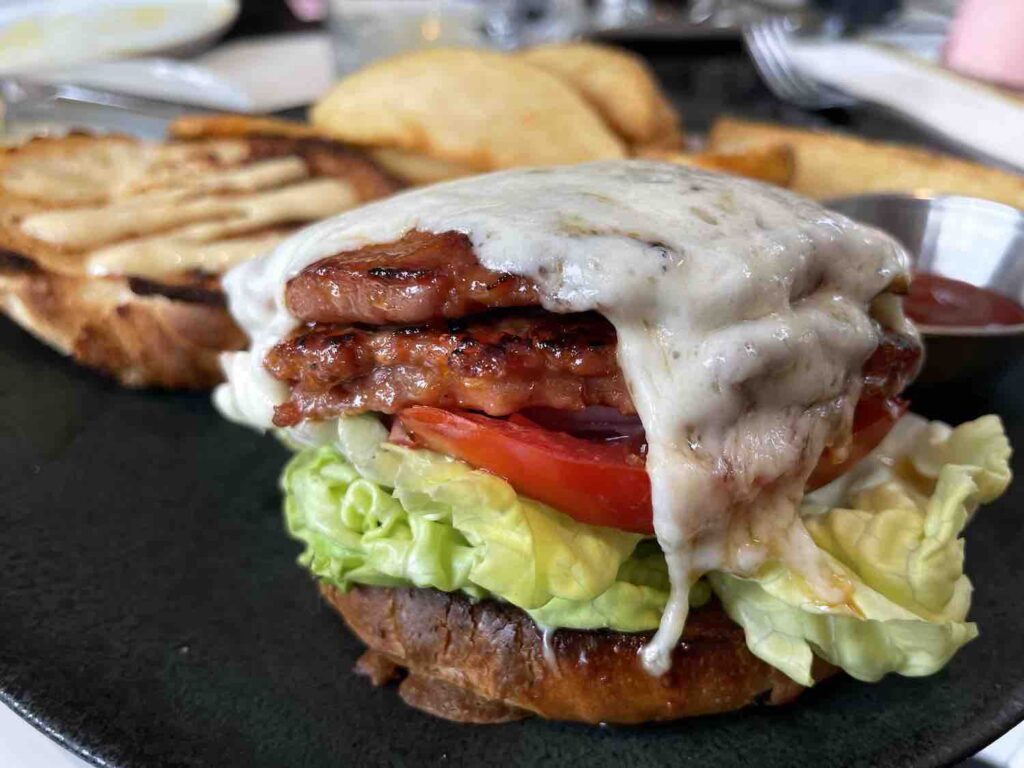 As a fan of Ang's work from when he was the pastry chef at the now-defunct Fifth Floor restaurant and later with his Pinoy Heritage pop-up dinners and meal kits, I've visited ABACÁ several times for brunch and dinner, including for my birthday last year. I couldn't have predicted that Fisherman's Wharf would be somewhere I'd keep returning for special occasions, but it has happened!
After years of working with desserts, Ang and his wife Dian spent six months of 2016 traveling in the Philippines and studied regional flavors and dishes that provided inspiration for his next culinary chapter. The restaurant is unlike any other in the Bay Area or beyond, a jewel in the seemingly always-growing Filipino food scene.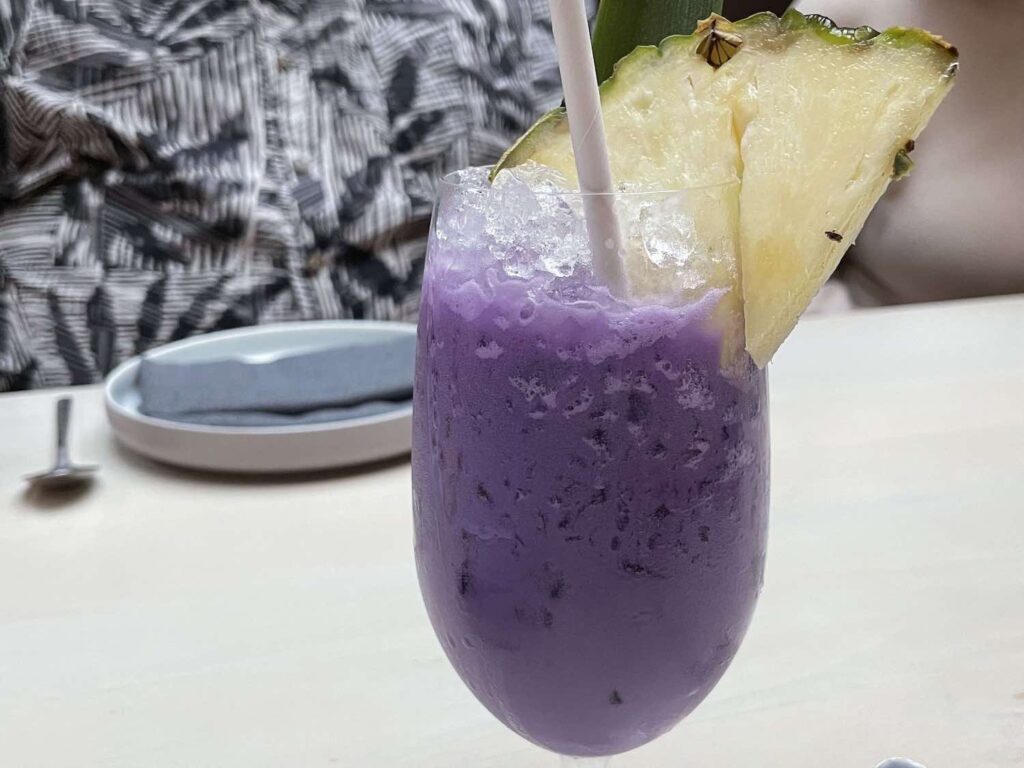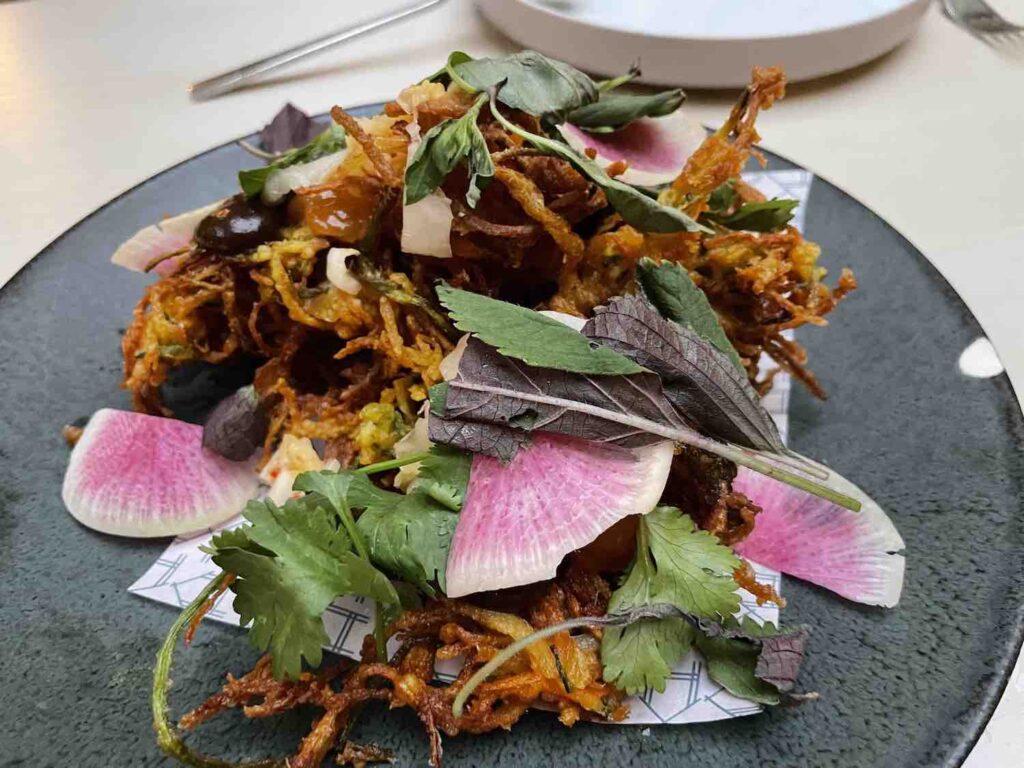 Because of how solid the food at ABACÁ is both day and night (including weekday breakfast and pastries), I know I'm not the only local who has been giving this neighborhood a chance again in the last year. The Kimpton Alton was unable to provide occupancy or performance figures for the hotel, but a rep said that several large international groups booked rooms over the summer and pointed to an emerging trend of welcoming guests from the greater region.
"Given that many jobs became remote during the pandemic, a lot people moved out of the city and we've now been seeing that these folks who moved to nearby drive markets, such as Sacramento, have been returning to enjoy small staycations or are coming here for business travel that then extends into a staycation to revisit some of their favorite spots in the city," Luz Chatman, director of sales and marketing for The Kimpton Alton, shared in an email. (That's what I did on my overnight staycation: walked to Fort Mason Center for Off The Grid and through a finally-buzzing Ghirardelli Square.)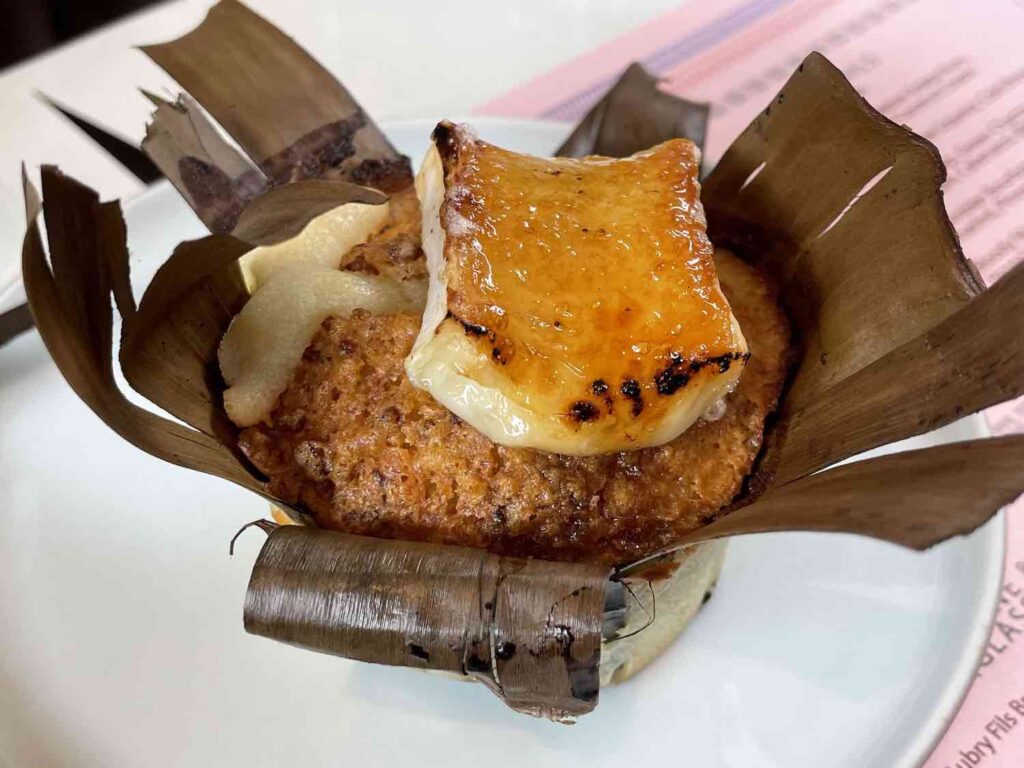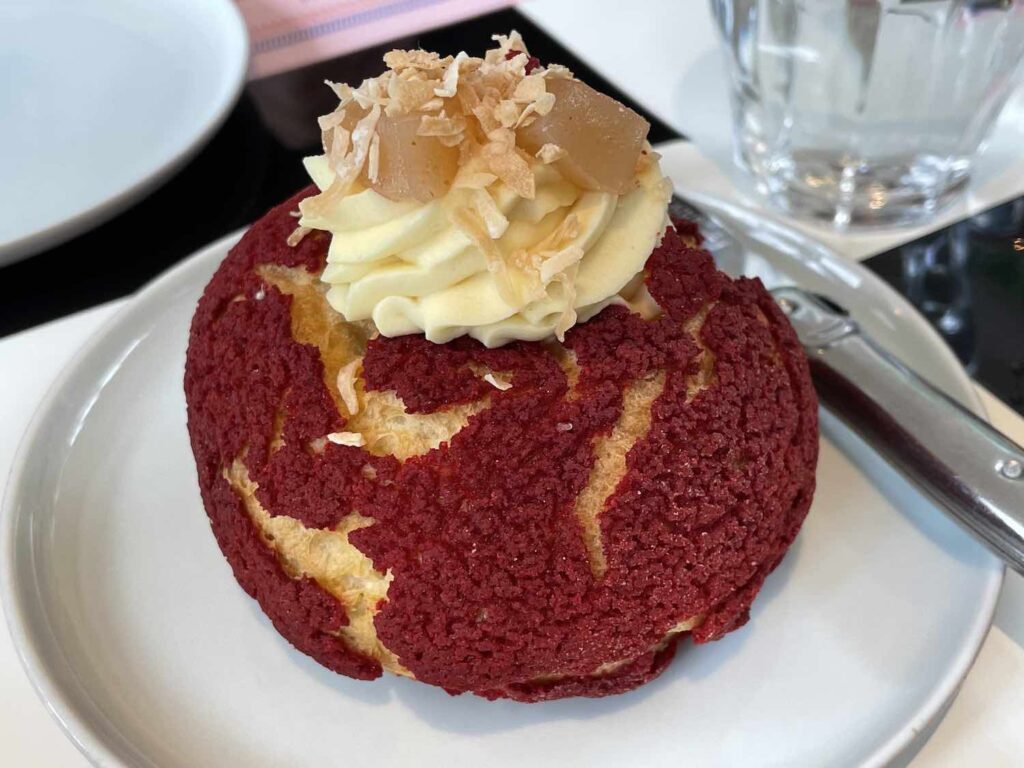 The San Francisco Travel Association projected that 2022 will see a 26.5% increase in overall tourism in the city, and expects a full recovery to pre-pandemic levels by 2025. As some of the legacy seafood spots have shuttered in the area, ABACÁ, The Kimpton Alton, and the revitalization of Ghirardelli Square (with businesses like Square Pie Guys) have helped to make Fisherman's Wharf a destination for locals to consider again. Now, if we can just bubble wrap the OG spots and welcome in young energy that wants to help restore the soul of the neighborhood, we'll really be cooking.
For more fierce food in San Francisco and beyond, visit Tamara's site California Eating