The YIMBYs have just been handed a huge megaphone.
"Shock and rage" were the first things Matt Charnock experienced on hearing that the Bold Italic—the 13-year-old online magazine and newsletter that Charnock had edited up until August—had been given by its parent company, Medium, to GrowSF, the conservative, YIMBY-connected political organization that poured money the Chesa Boudin and School Board recalls. Bold Italic's price? Free.
Charnock, who had continued to bring a welcome humanist slant and deeper coverage to the hugely popular, lifestyle-oriented publication under his two-year tenure, had left in August to start his own independent publication, Underscore, after a deal naming him the new Bold Italic owner was abruptly canceled.
(The Bold Italic, which boasted 350k monthly views and 40,000+ newsletter subscriptions under Charnock's tenure, was launched through Gannett Publishing in 2009 to capture the maturing Millennial market and influx of young tech workers. In the beginning its whimsical articles became a symbol of gentrification, until it gained a more open sensibility under later editors. It was sold to local owners in 2015, then briefly closed, and then acquired by publishing start-up Medium in 2019.)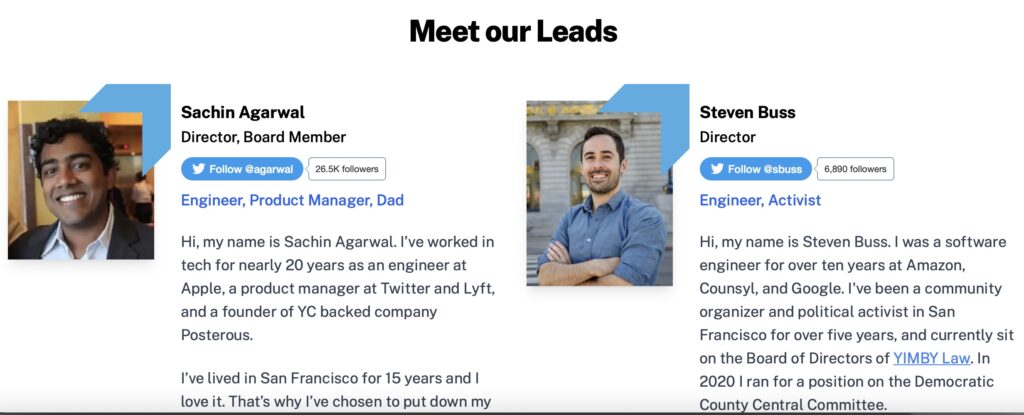 In a scathing post on Friday, Charnock laid out how the flailing Medium turned around at the last minute under a change of ownership, and instead asked him to work for no guaranteed pay. (Luckily, Charnock didn't sign a Non-Disclosure Agreement.)
Instead, the new head of Medium gave it to "political fundraising and advocacy group" GrowSF's Steven Buss and Sachin Agarwal, rich tech executives with no publishing experience whatsoever. Buss sits on the board of directors for the YIMBY Law organization. Agarwal ran the "Brand Experience" team at Lyft during the anti-labor Prop 22 campaign. Last month, GrowSF registered a political action committee to oppose the re-election of District 5 Supervisor Dean Preston.
Although Buss and Agarwal dubiously insisted to the Chronicle they "had no intention of using the Bold Italic as a vehicle for its San Francisco political work, and maintained the blog won't be a mouthpiece for them" (they don't even have an editor or staff lined up yet), doubters had a little ghoulish fun envisioning future Bold Italic headlines:
Charnock is keeping his head up and focusing on Underscore, an independent venture which gives him more creative control, and frees him from corporate media duplicity. (You can support his work here.) I talked to him about what the Bold Italic move means for local media, and how his new site is shaping up.
48 HILLS What was your reaction when you found out the Bold Italic had been given away for free, especially after it had been promised to you in an abruptly canceled deal?
MATT CHARNOCK I was walking to grab coffee when a fellow editor friend called and told me about the news. The first words out of my mouth, without missing a beat, were "are you fucking kidding me?" Had I been holding a cup of coffee at that moment, it might've fallen to the ground. Quickly after that call ended, I began fielding texts, emails, and other calls from more people, all while my rage grew. That was when I began writing about my "contentious relationship" with Medium because I was fucking down. I'm sure more sadness around the whole situation will crash later, but, right now, I'm still so angry at how all this went down.
48H What do you think of the giveaway in terms of the current landscape of SF media?
MC It represents another addition to the dangerous pattern of venture capital dollars, huge investments from tech founders, and outlet acquisitions by political advocacy groups spilling into the regional media space. The very notions of accountable local journalism go against such purchases and funding catalysts. You can't, say, promise to run an "apolitical" publication when it sits in the cannon of your political organization. It's inherently political by the sheer association of its buyer. It's that simple—and I urge any consumer of local media to be wary of satiating themselves with words served by such platforms. 
48H What do you think of the GrowSF organization in general?
MC Would you trust a political advocacy organization founded by two male millionaires—who just acquired a beloved regional publication with no history in local journalism—wearing polyester-blended, poorly designed T-shirts with "fixing" San Francisco? I'll leave it at that.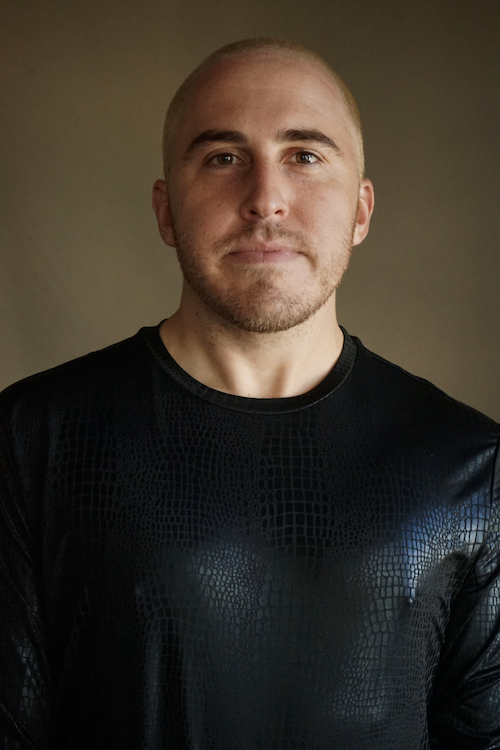 48H What inspired you to start Underscore and how would you describe its mission?
MC Honestly, I've wanted to start my own publication for some time now. I just didn't know when the time would come. I've been incredibly fortunate to have edited and contributed to so many San Francisco-based publications over the past decade, and I wanted to distill all that knowledge and lived experience into my own project — to build something uniquely, creatively unapologetically, San Francisco that also speaks to larger narratives occurring elsewhere in the Bay Area and country. What I just described is Underscore's guiding star. So, when Medium pulled the rug out from under me in regards to owning The Bold Italic this past summer, I thought to myself "well, I guess the time to start my own thing is right now."
48H What are your next steps for Underscore?
MC Right now, I'm building a well of original content. Without any initial budget, I fully realized jumping into this that my first 12 to 18 months would be mostly me assembling a strong catalog of pieces to build a moderate SEO standing, so I can create a substantial Google Adsense report before moving onto a more boutique—and profitable—ad manager/publisher. I've now also begun the process of applying for independent media and arts grants. Along this way, too, I'm aiming to attract more parties interested in advertising with us.
I'm very fortunate that the site is already doing well, and that I have the vocational wherewithal to wear so many hats. Like I said when I launched Underscore back in September: "I just want to celebrate voices and give people a place to publish really weird shit." So, for writers who've reached out with "passion pieces" they've had a hard time finding a home for because they didn't fit a certain style or tone, I've gladly said, "We can find a home for it here, let's work on it."
All of this is to say that I'm still "stepping" on this current path, and I don't want to overcomplicate things, lose focus, and, inevitably, veer off course because I chased shiny, ephemeral things. As cliche of a metaphor as it is, running a publication should be an ultramarathon race, not a 100-meter sprint. You can't sustain an outright sprint for 50 miles. It's why we see so many overly inflated, massively invested media projects crash and burn in spectacularly fast fashion. The next steps will come with a new pair of shoes toward the end of 2023.
48H How can people contribute or support Underscore?
MC Read. Engage with us. Sign up for our newsletter. If you're in the financial place to do so, consider donating to Underscore_SF, which you can do so here. Every single dollar donated goes toward keeping the publication independent and will help fund work from contributors, pay for website and newsletter hosting costs, and assist in covering all the other bits that come with owning a publication… that isn't funded by outside capital.