The Bay Area was never the same after the Great Migration, the 30-year period starting in 1940 that brought some 300,000 Black people from the South, seeking new prospects when it came to both work and community. Perhaps we have yet to fully digest what this mass movement meant for the Bay, where modern-day displacement threatens to unseat the networks that began taking shape way back then.
Happily, there are some who won't stand to see the placemaking established by the Great Migration pass unacknowledged. Beginning Tue/7 at Root Division (with an opening reception June 10), the non-profit's Bay Area Black Artist Fellow and North Carolina interdisciplinary artist jamil nasim is staging not one, but two shows that examine various aspects of this large-scale migration story. nasim's work at Root Division is in keeping with the organization's mission to provide professional artists with the resources they need to do their work, while at the same time encouraging them to envision public programs that share their oeuvre with the greater Bay community.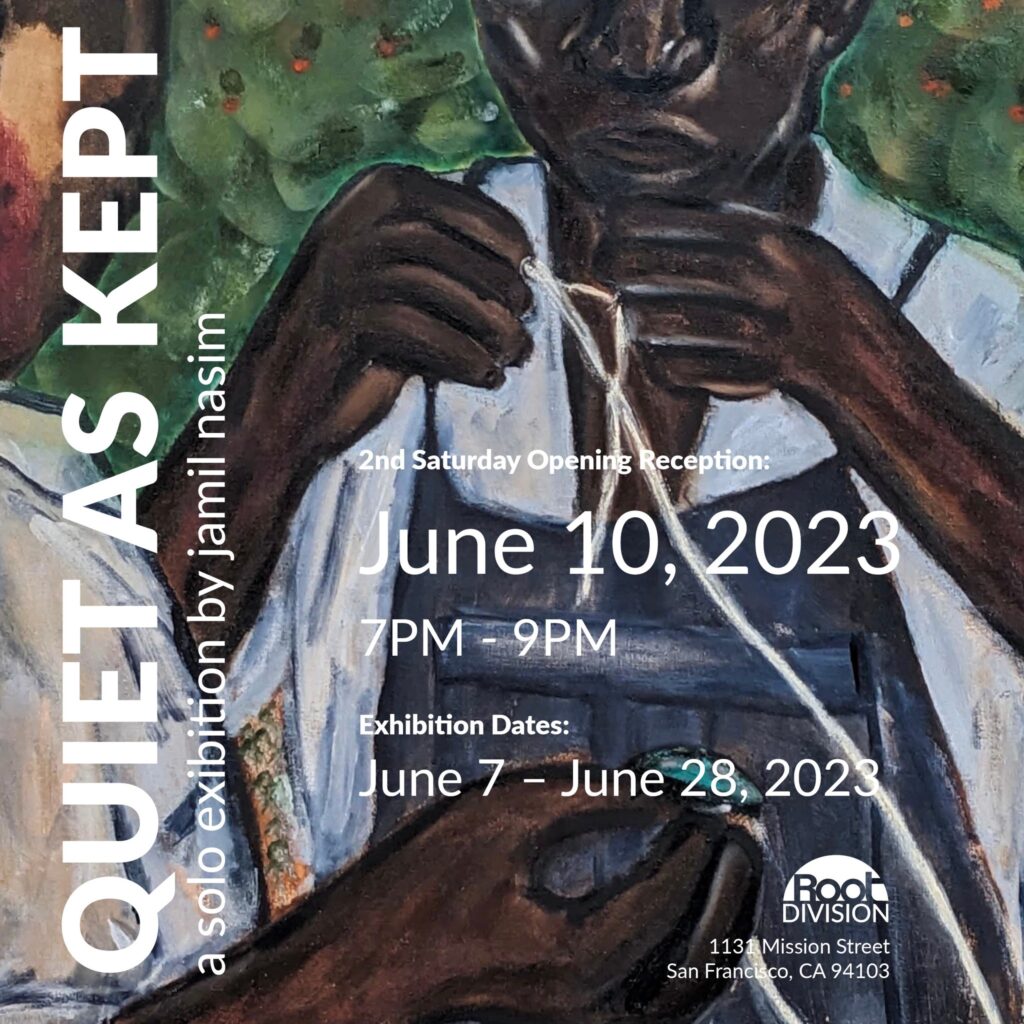 "Now Ain't Some Day Yet" is curated by nasim, but in fact hands the mic to some 18 artists who analyze the links between the Great Migration and contemporary Black life in the Bay, through photo, video, paint, textile, and other multimedia forms. It's accompanied by "Quiet As Kept," a solo show in which nasim delivers a deeply-thought ode to Black life in the US South, based on investigations that tap period photos, genealogical research into their own family, folk art, and even dialogues that nasim conducted with elders from Bayview's Dr. George W Davis Senior Center.
NOW AIN'T SOME DAY YET & QUIET AS KEPT runs Tue/7 through June 28. Opening reception June 10, 7-9pm. Root Division, SF. More info here.
THURSDAY, JUNE 15: WESLI The Haitian songwriter, guitarist, and producer recently won the Juno—Canada's top honor for musicians—for Best World Album with 2022's Tradisyon. Expect ara carnival beats, Creole and Yoruba chants, twoubadou folk melodies at his show this week in Berkeley. 8pm. The Freight and Salvage, Berkeley. More info and tickets here.
Don't forget that DocFest starts this week as well—film critic Dennis Harvey has the rundown on the fest's queer offerings if you're trying to kick this Pride month off right. Here's more arts and culture happenings to keep you plugged in.
ONGOING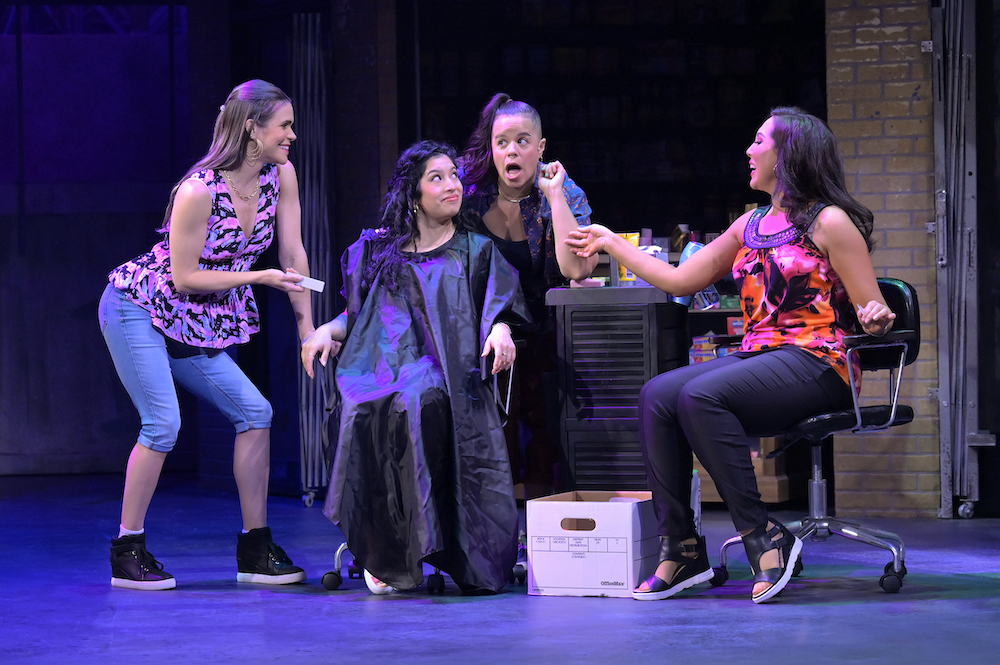 IN THE HEIGHTS The Latinx musical created by Lin-Manuel Miranda and Quiara Alegría Hudes won four Tonys and has raised its own share of polemic—not to mention its 2021 screen adaptation. You're invited to parse the Washington Heights tale for yourself in its Bay Area run. Through June 24. Lesher Center for the Arts, Walnut Creek. More info and tickets here.
OTHER EVENTS OF NOTE
FRI/2: SURGEON The longtime UK techno leader is set to tear through the Monarch system in this event presented by the presented by the Dirty Epic and Direct to Earth crews. If you're looking for a night with a supreme DJ and producer—one whose presence can be felt throughout the Ostgut/Berghain sound, and who turned in a three-month residency at Tresor in its 1990s heyday—look no further. 9pm-3am. Monarch, SF. More info and tickets here.
SAT/3: PINTS FOR PAWS The unhoused doggies of the Bay endorse this gathering in benefit of the Berkeley-East Bay Humane Society. Local brewers and distillers have formed a pack to offer up some of the region's unique beers, vodkas, and wines and there will be food for sale if that's your bag. Ah yes, and count on the presence of doggies galore! 2-5pm. Berkeley Humane. More info and tickets here.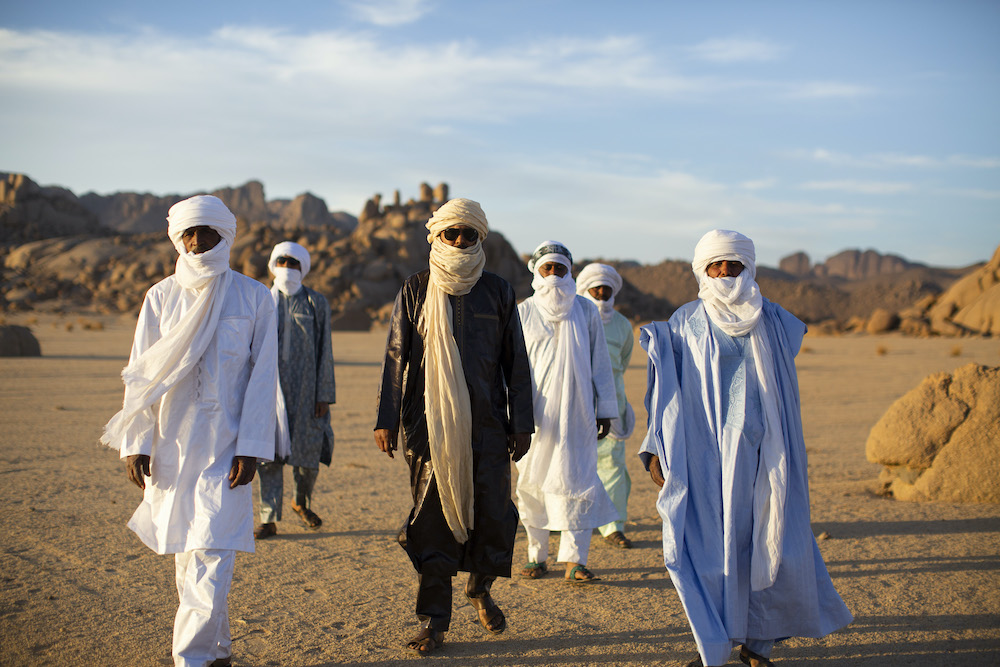 SAT/3: TINARIWEN The Tuareg desert rock originators (really—the group practically invented the US-Northern and Western African hybrid when it formed back in 1979) take the stage for the band's first US gigs since 2019. Tinariwen will be performing songs off their latest, the group's ninth studio album Amatssou. Doors 7pm, show 8pm. UC Theatre, Berkeley. More info and tickets here.
SUN/4: BERKELEY SYMPHONY'S SYMPHONIC 111: ENDURING STORIES In the symphony's last performance of the season, three tales of strong women come to life: Rimsky-Korsakov's Scheherazade, Carlos Simon's Portrait of a Queen, and Xi Wang's Lotus Prayer. 4-6pm. Berkeley Symphony. More info and tickets here.
SUN/4: QUEER DANCE FILM FESTIVAL THIS is how to kick off June, with a "gag-worthy, queer maximalist, gender euphoria giving cross-genre, cinematography, AND all the gay feelings you need to start Pride month off right!" Check dance on film on the big screen, with clips from emotive queer and trans artists like the stunning Afro-Latine couple Angie and Audrey (who are stealing your attention in their duet video above.) 2-4pm. The New Parkway Theater, Oakland. More info and tickets here.
MON/5: SHAKESPEARE AND THE ZOMBIE PLAGUE OF 1590 Those wishing for an interjection of The Bard into a zombie apocalypse would do well to catch this staged reading of a play penned by Eric Hissom and Richard Henry, and featuring Bay stage favorite actor Rotimi Agbabiaka. Synopsis? "In 1590's England, emerging young playwright William Shakespeare is drawn into one of his own plays where Macbeth and his Witches conjure a horde of Zombies to destroy Queen Elizabeth and a cast of the Bard's most famous characters." Oh, yes. 7pm. Marin Shakespeare Co., San Rafael. More info and tickets here.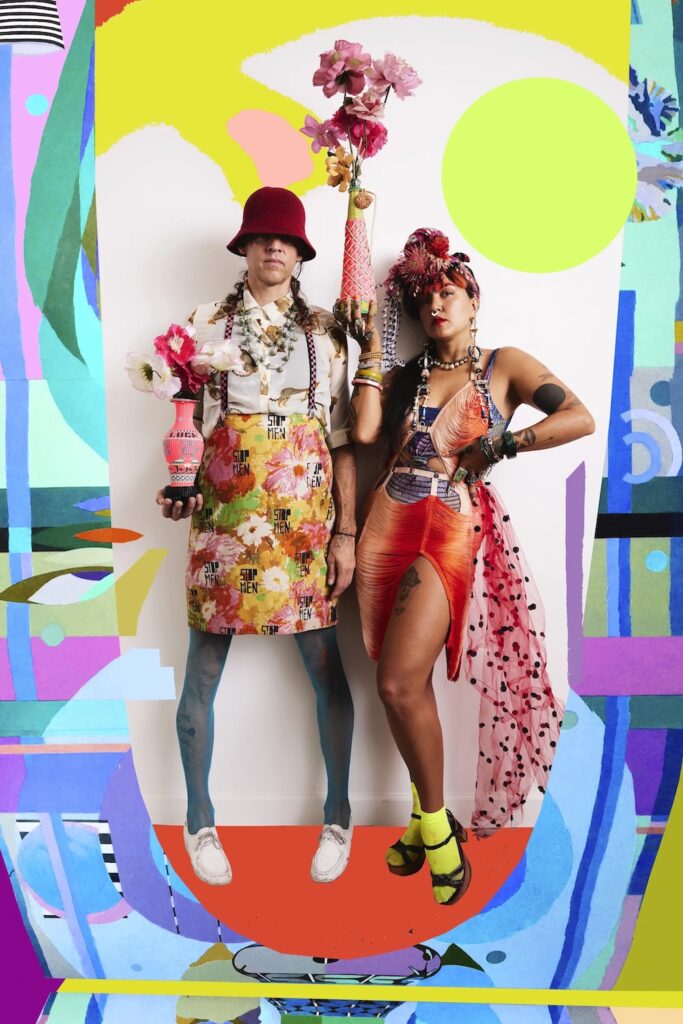 WED/8: DAWN STATE: MONICA CANILAO + XARA THUSTRA Another event that could serve as a fabulous entree into your Pride season, these two maximalist visionaries of boundless color (Canilao and Thustra of MCXT, that is) are serving up a vast work called "All Bodies Are Queer Bodies" in response to Haight Street Art Center's radical symbolist WPA mural "A Dissertation on Alchemy" by Rueben Kadish. The opening event to celebrate the piece will feature live music, the work of other LGBTQAI artists, and snacks and libations to boot. 5:30-11pm. Haight Street Art Center, SF. More info here.