The past and future of adventurous filmmaking are on ample display this week, particularly in two big events: BAMPFA's series paying tribute to locally-based distributor, curator, producer, jurist, Telluride Festival co-founder, et al. Tom Luddy—and the annual return of SF DocFest.
A native New Yorker who attended Berkeley in the early 1960s, Luddy—who passed away there this February at age 79—soon became a key figure in making subsequent years an apex for art cinema in the US. He was a programmer on campus, then at a series of Bay Area institutions including the Pacific Film Archive itself through the '70s. Often in association with American Zoetrope, he was involved in supporting and releasing (or re-releasing) films by Kurosawa, Godard, Syberberg, Abel Gance, Makavejev, Agnieszka Holland, Paul Schrader, Carroll Ballard, Godfrey Reggio, Gregory Nava, Norman Mailer, and others. Even before Telluride became the place for established filmmakers to cross paths, it seemed he knew "everybody"—and frequently introduced them to each other.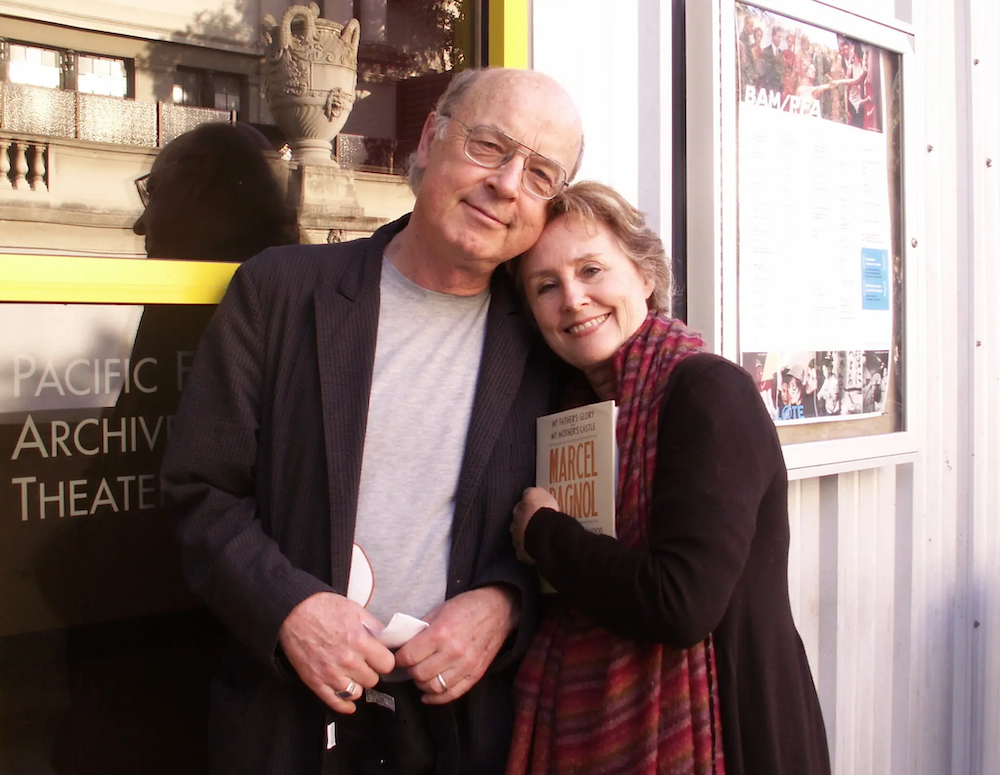 The six-week series Ambassador of Cinema: Tom Luddy's Lasting Influence at BAMPFA, which runs this Thu/1 through July 15, offers an iceberg-tip of those enthusiasms, personal connections, and professional involvements. It includes some of his favorite works by Murnau (Sunrise), Rossellini (Journey to Italy), Pagnol (The Baker's Wife), Kalatozov (I Am Cuba), and Rays Nicholas (Bigger Than Life), and Satyajit (Aarajito). Some of them he hosted as program director at the Pacific Film Archive, in addition to younger talents like Chantal Ackerman of Jeanne Dielman, 23 quai du Commerce, 1080 Bruxelles, Senegalese Ousmane Sembene (Mandabi), Russian Andrei Konchalovsky (The First Teacher), Cuba's Tomas Gutierrez Alea (Memories of Underdevelopment) and New German Cinema star Wim Wenders (Alice in the Cities.)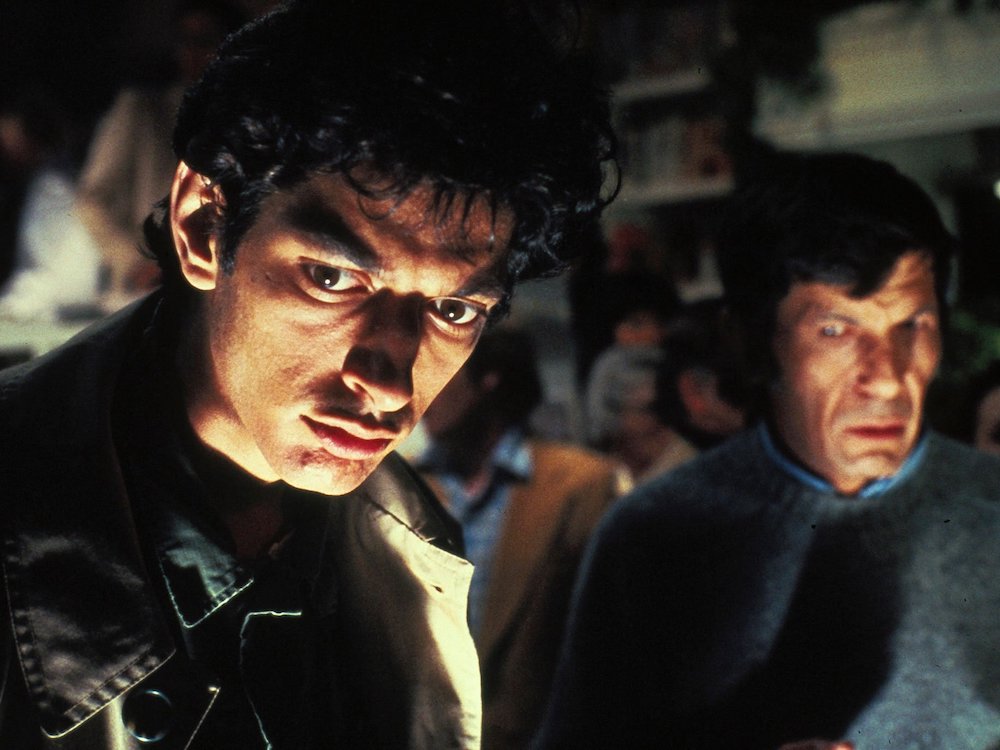 Other films in this series represent closer personal friendships with the likes of Chris Marker (La Jetee), Philip Kaufman (the 1978 Invasion of the Body Snatchers, in which Luddy appears onscreen), Errol Morris (Gates of Heaven), Les Blank, Agnes Varda, and more. There are also a couple films whose creation he had a direct hand in one way or another, notably Godard's anything-but-faithful 1987 all-star King Lear, and Herzog's Stroszek a decade earlier.
While many of these titles are familiar to the cinephile whose taste extends beyond Hollywood, two remain lesser-known than they should be, at least in the US: Yves Allegret's melancholy 1949 French noir Such a Pretty Little Beach, and Larissa Shepitko's 1977 Soviet The Ascent, a scarring B&W anti-war drama worthy of comparison to her husband Elem Klimov's later Come and See—which she herself would never see, as the director died in a car accident shortly after completing her masterpiece.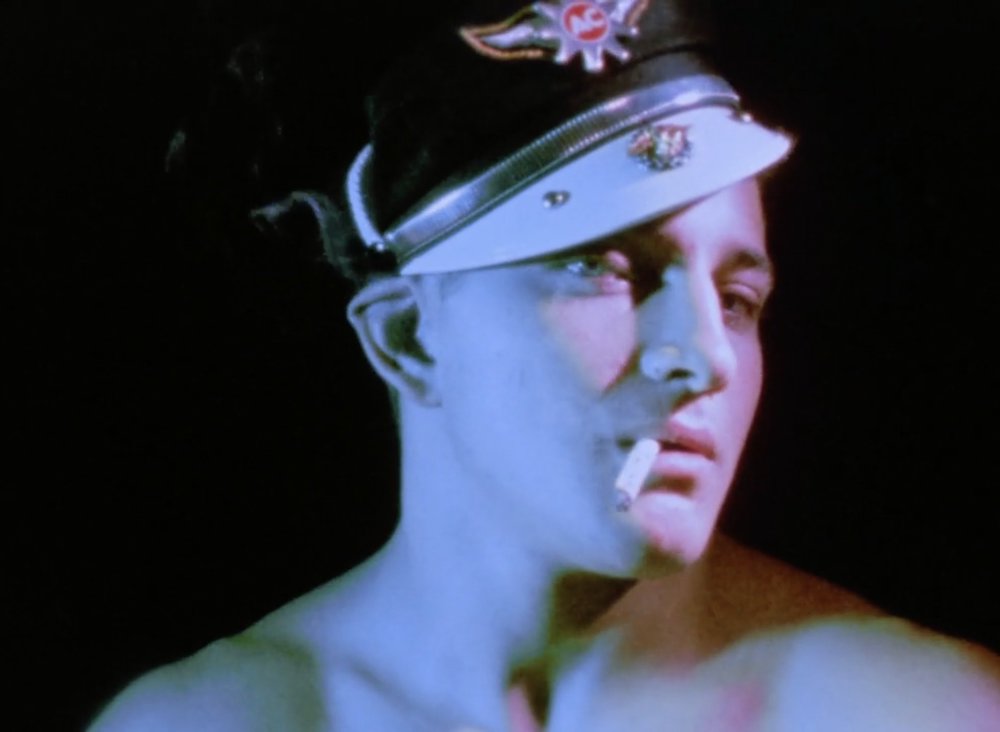 There will be some pretty starry guest speakers at various screenings in the series, including a few now-legendary filmmakers. One who will not be present, having died just last week at age 96, is notorious avant-gardist Kenneth Anger, whose complete Magick Lantern Cycle—from 1947's intensely homoerotic Fireworks to the occult psychedelia of Lucifer Rising (1972-'80)—will be shown on June 30. For full program, schedule and ticket info on Ambassador of Cinema, go here. 
Now in its 22nd year, SF DocFest returns to the Roxie Theater as well as to virtual streaming access this Thu/1 through June 11. As ever, there's a lot of films with a local angle, including opening nighter 26.2 to Life, Christine Yoo's portrait of the 1000 Mile Club at San Quentin. It finds inmates who sign up for marathon training and running—all within the confines of the prison—experiencing a degree of rehabilitation rare within the Level 4 Maximum Security facility, even those likely to spend the rest of their lives behind bars. (Of related interest in the program are another running feature, 40 Below: The Toughest Race in the World, and The 50, about prison lifers training as substance abuse counselors.)
Another inspiring NorCal story is Samantha Campbell's The Secret Song, which chronicles the "pied piper" approach to teaching music of 45-year veteran Doug Goodkin and colleagues at The San Francisco School in the Portola, encompassing pupils from preschool to eighth grade. Their methods are spontaneous, engaged, playful, improvisational, placing as much emphasis on creating music as simply playing it, enriching the skillsets of students whether they continue to pursue the arts or not. Like many documentaries in the program this year, it show its subjects forced to accommodate some radical changes during COVID shutdown.
Music is always a big part of DocFest. A standout in that regard this year is Jed I. Rosenberg's Louder Than You Think, about Gary Young, the 40-year-old drummer Stockton music scene veteran who became the original drummer for 1990s indie-rock idols Pavement—whose other members were half his age. It was an unlikely yet unlikely match, even if his alcoholic antics on- and offstage were eventually more than they could handle.
Other sonic cinema highlights include features about Oakland's own Fantastic Negrito (Have You Lost Your Mind Yet?), Annie Lennox (From Eurythmics to Campaigner, The Journey of a Pop Icon), Mr. Pop (Tell Me Iggy), Afro-Cuban exploration La Clave: A Mystery of Musica Cubana, and Pianoforte, about contestants in the Chopin Piano Competition—one of the most famous career launchpads in the classical world.
Several films focus on harsher realities in today's world, notably homelessness: The Detroit-set Locked Out and So. Cal. Motel Drive look at communities at grave risk of losing the roofs above their heads, while We R Here lets several East Bay denizens of RVs, cars, and tents film their own rocky experiences. Much farther afield, a single mother, her child, and the elderly woman they adopt as a grandmother figure suffer many of the same travails in Museum of the Revolution, the titular structure a never-completed hymn to Yugoslavian socialism whose basement now provides dank shelter for Belgrade's unhoused.
Overlapping issues surface in two films about sexual use and abuse. Villagers in the eastern Indian state of Jharkhand prove unsympathetic to a father's justice quest for his raped daughter in To Kill a Tiger. Sweetheart Deal finds some hard-living Seattle sex workers placing trust in an older man whose RV door is always open to them, a place to recoup from addiction and assault. But his "help" turns out to be problematic, to say the least—though we won't spoil the unpleasant surprises this documentary eventually uncovers.
LGBTQ+ content is plentiful as usual in DocFest, major titles including desert ghost town-set character portrait Cisco Kid; Philly political campaign record Kenyatta: Do Not Wait Your Turn; and Anhell69, a "magical realist" glimpse of queer youth culture in Colombia.
There's something for just about everyone here, other features (we're not even going to try surveying the festival's 47 shorts) encompassing movies about women's boxing (JessZilla), a calamity that famously didn't happen (Time Bomb Y2K), the price of foodie superstardom (Love, Charlie: The Rise and Fall of Chef Charlie Trotter), the skateboard as objet d'art (SK8FACE), Buddhist monks doing martial arts (Into the Shaolin), sightlessness (All That Remains To Be Seen), excavated family secrets (Before Us), and the role of community clubs (Join or Die) and election integrity (No Time to Fail) in maintaining American democracy. There's also work from Poland (The Balcony Movie), Israel (Nafkot: Yearning), India (Water for Birds) and Austria (Wonderous Kiental). Plus self-explanatory looks at Copyright Infringement, The Colour of Ink, and alternative plastic role model Black Barbie.
Lagueria Davis' last-named feature is half of the official closing night bill on Thu/8. (Virtual programs continue being accessible through Sun/11) Just as the Tom Luddy tribute eventually gets around to Kenneth Anger's occult religious fixations, so DocFest ends with their alarmist riposte in the form of Steve J. Adams and Sean Horlor's Satan Wants You. It tells the story of one Michelle Smith and her psychiatrist (as well as eventual husband) Lawrence Pazder, whose 1980 best-seller Michelle Remembers kicked off years of "Satanic panic" around alleged ritualistic child sexual abuse and murder.
The problem was, the torments Smith purportedly suffered at the hands of the "Church of Satan," then dug up in "recovered memory" therapy, turned out to be apparent complete fictions. That didn't stop the couple from being taken very seriously by readers and national media, or for copycats to make similar claims that ended up putting their accused in jail—until they, too, were exonerated by proof the purported crimes had never happened. If you think that particular form of hysteria is fortunately now well in our past, please recall the much more recent specter of Pizzagate, not to mention the ongoing paranoid cult of QAnon.
DocFest also features parties, panels, and more. For information on all its events, including both the Roxie Theater and virtual programming, go to www.sfindie.com.
Passing mention should be made of a couple additional, stand-alone film programs of note this week. As part of an ongoing 40th anniversary celebration of its Cinema Arts program, SF's Exploratorium is showing Colma: The Musical creator H.P. Mendoza's wonderful 2021 Attack, Decay, Release. Its 74 minutes incorporate archival footage, animation, triptych imagery, and more info a sci-fi "visual album" fantasia accompanying his original suite of indie pop songs. Also of interest at the same venue is the Sat/3 afternoon show "Vision and Rhythm" which brings together shorts made well before MTV's advent that anticipated the music video format.
Rhythmic audiovisual collage is also a major element in the art of a Hong Kong-based experimentalist whose recent works will be shown Fri/2 at The Lab in "It Don't Look Like Rain: Recent Films by Simon Liu," a program co-presented by SF Cinematheque and the Chinese Historical Society of America. Judging from two 2019 shorts, E-Ticket and Signal 8, he specializes in densely interwoven images whose impact ranges from the lyrical to almost strobe-like. They create a beautiful impressionistic overload that can be enjoyed as pure kinetic spectacle, or as a blink-or-you'll-miss-it lexicon of sights in his home city and beyond. Further info here.
Last but not least, the marriage of music and motion pictures gets celebrated in a whole different key this Sat/3 at the Castro with Movies for Maniacs' "Genuine Tribute to Barbra Streisand." It offers two of that formidable multitalent's screen highlights, both shown in 35mm. They are: possibly her most ingratiating star turn in Peter Bogdanovich's first-rate 1972 ode to screwball comedies, What's Up, Doc?; and playing a crossdressing role (quick, alert Gov. DeSantis!) in 1983's period semi-musical Yentl, her official first and still-best directorial outing. The evening will also feature a tribute to, as well as performances by, organist David Hegarty—who this year marks his 45h year playing at San Francisco's premier if somewhat imperiled movie palace.