Speaking in voices resonant with gratitude and tinged with astonishment, Bay Area artists recently announced among the recipients of the 2023 Rainin Fellowships say the award is validation, affirmation, and vital for the continuation of their work. The $100,000 grants are given by the Kenneth Rainin Foundation each year to four local artists whose creative work defines, preserves, tests, and pushes forward the cultural ecosystem of the Bay Area. The Oakland-based Rainin foundation in its history has awarded more than $51 million to Bay Area arts organizations; the fellowship launched in 2021 specifically supports artists working in dance, film, public space, and theater.
This year's recipients include choreographer Joanna Haigood, artistic director of Zaccho Studio; theater artist Sean San José, artistic director at the Magic Theatre and co-founder of Campo Santo; artist collective Related Tactics, an organization founded by Nathan Watson, Michele Carlson, and Weston Teruya; and filmmaker Mohammad Gorjestani, founder of Even/odd creative and production studio.
Trailer for Mohammad Gorjestani's short "Refugue"
Gorjestani is a multidisciplinary artist whose Even/odd studio films and shorts include "Exit 12," "Sister Hearts," "Refuge," and many others. "Exit 12" won the Jury Prize at SXSW, Camden International Film Festival, and seven other Oscar-qualifying festivals, earned Vimeo's Video of the Year Award, and was recently acquired by Searchlight Pictures. Gorjestani is a first-generation Iranian immigrant whose family fled during the Iran-Iraq war and in 1988, established a home in San Jose. He is perhaps best known as the creative artist of "1-800 Happy Birthday," a public art project that placed phone booths across the country, inviting people to leave voicemail birthday greetings, memorials, or testimonies to victims of police killings. Locally, he is recognized as a founding partner of The Adachi Project, a storytelling initiative with the San Francisco Public Defender's Office.
"I was thrilled when I found out about the grant, especially for someone like me who doesn't come from the typical film background," Gorjestani said in a phone interview with 48hills. "I didn't go to a four-year film school or have the language for traditional grant writing. I just wrote the way I wanted to in my application and didn't tone-switch my form. When you can be authentic in your application, describe creating your own lane, and be recognized, it gives you confidence and legitimacy to step into more rooms. The fellowship allows me to continue to establish my creative practice in this area."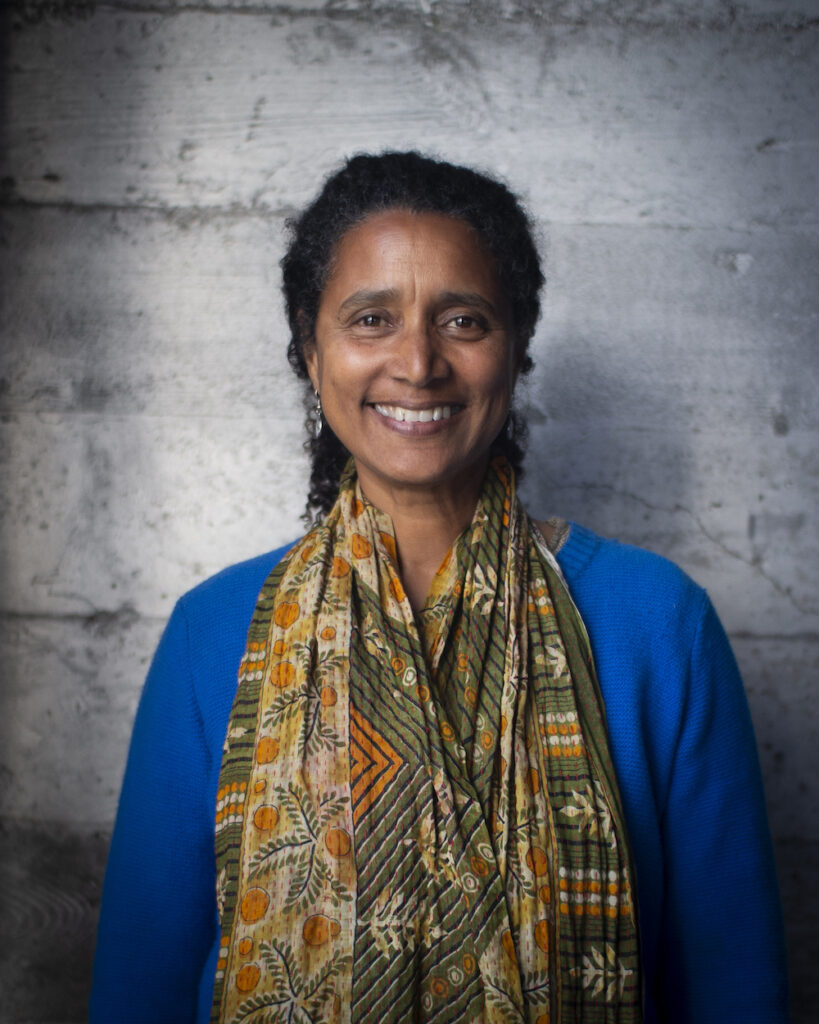 In a separate interview, Haigood reflected on receiving the dance fellowship. "My first thoughts were wow. Then deep gratitude—I felt affirmed. For many years, I've been so blessed with awards, but I've also felt like an outlier. I don't have a repertoire like most dance makers because most of the work is site-based and not repeatable. The works are expensive and difficult to remount. But I do think this award has affirmed my practice and me, as an artist. By recognizing an elder, receiving this award at my age, the fellowship is even more meaningful. Mostly, I'm just grateful because everything we do as artists is so expensive in the Bay Area. It provides some stability."
Haigood has been choreographing dances since 1980. In addition to more traditional venues, her works have occupied military forts, South Bronx streets, a grain terminal, San Francisco International Airport, an exterior side wall of San Francisco's historic Senator Hotel, and even the open air—she's orchestrated aerial projects in multiple locations. She has been commissioned by institutions such as Dancing in the Streets, Jacob's Pillow Dance Festival, Walker Arts Center, the Exploratorium Museum, the National Black Arts Festival, and Festival d'Avignon. She has been awarded a Guggenheim Fellowship, Herb Alpert Award in the Arts, USA Fellowship, New York Bessie Award, the Doris Duke Artist Award, and others.
Asked about the kind of work she'd like to see or make more of in the coming year, or the stories and storytellers they believe are most underrepresented, Haigood was quick to answer.
"We're missing the stories of Black joy," she said. "We've heard stories of our oppression, of the violence against us from slavery to police violence to systemic racism deeply ingrained in our country. But we are also joyful, brilliant, genius. It's not that the stories aren't being told, but people still walk through the world and see us as people who are struggling, living in implicit bias, or something to be feared in elevators and stores, centered in an oppressed, dark place. Even in slavery, we found ways to hold onto our joy. To fly up against all that bullshit and find the place where our joy resides. Those stories could have more time in the world. Not just for others, but for us. For Black people to embrace the reality of who we are: resourceful, talented, joyous, proud."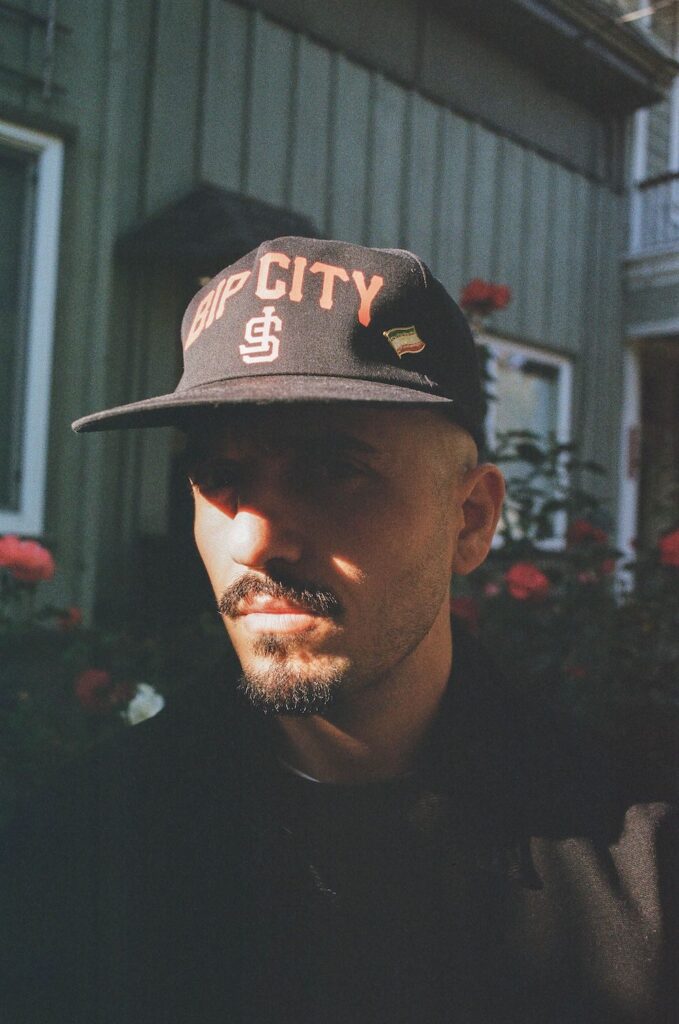 In response to the same question, Gorjestani said that listening to people during the pandemic bemoaning isolation or comparing it to be in prison left him thinking, "Yeah, isolation? That's normal for me. Coming from a place that's geographically and politically isolated, my family in Iran can't and for years hasn't been able to come to see me and I can't go see them." The people who described living under Covid lockdowns as similar to being incarcerated he found offensive. "They had no idea what prison was like. It was tone deaf to me when a whole bunch of celebrities got together and sang a Covid song from their posh homes."
"There's not enough work that doesn't have to consider the dominant audience being White people," Gorjestani continued. "Even in immigrant stories, I think, who is this for? Jon Stewart made a film about Iran with an actor who had a terrible accent and Stewart directed it, which didn't make sense. The real question is how we can create resources for immigrants to make these films for themselves."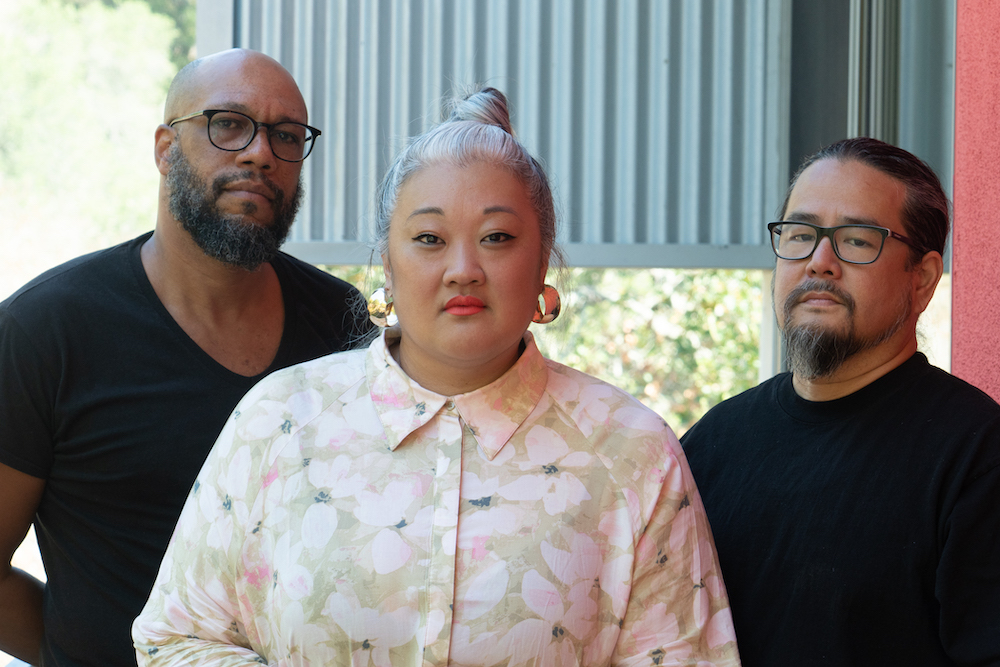 The two artists make work that explores the intersect of art and politics.
"All creative work is political, to some degree," said Gorjestani. "And any artist is at some level representing a form of journalism. The film format I follow is not meant to drive into the lanes of journalism, but the investigation and research into building a story embeds itself in understanding what is [factual]. But as a filmmaker, I have an agenda. I'm not trying to be objective."
Haigood said her priorities as an artist are making work that sustains her, collaborating with people who have or are poised to "transform the world," discovering the "conversations" between the human body and different locations, and tapping into the body as an "efficient catalogue" of joy, trauma, confrontation, negotiation, quietness, violence, strength, revolution, peace, generosity, and reflection.
So, is Haigood first an activist, or a choreographer?
"I think of myself as a citizen," she said.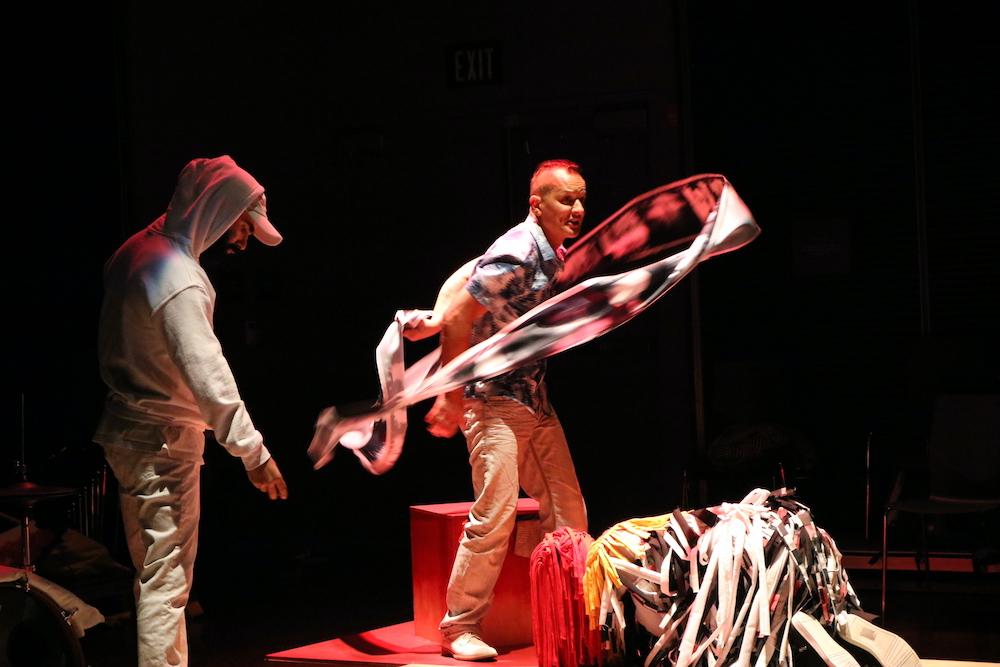 And so it is that these two artists—and the other fellowship recipients—turn their attention to next steps. What to do with $100,000?
"I know it's going into a savings account," said Haigood. "But the main thing will be to continue my work without struggling at the level I normally do. I'll be able to think about what happens when I'm 85. What will retirement mean for me as an artist? I'll never stop, but I'll narrow my work down to choreography. And now, I can use some of this resource to help young people entering or working in the field."
Gorjestani already has momentum, and is developing a film called Bip City. The title includes a colloquial term for breaking into cars. "It's about the smash-and-grab culture of San Francisco, and a crew of bippers and who or what is the actual antagonist. It's provocative and rooted in real characters and real shit. The city of San Francisco is like a microcosm of macro things in this country. The city is having an identity crisis and the culture here is getting hijacked, sterilized. The film is a study of that though a character-driven screenplay and the grant will help me make it here and now."
To learn more about all four fellowship recipients and the Rainin Foundation, go here.