In the current conservative climate of nostalgic yearning for the worst of the past, there's been a distinct uptick in anti-Semitism of both the overt and dog-whistling variety. Not that such sentiments ever fully went away in some quarters, of course. But still, the revival of ye olde "global Jewish cabal controlling everything" paranoia is striking, if not entirely surprising, as it dovetails with (and provides a historical model for) the far-right's current burrowing down various conspiratorial rabbit holes re: Qanon, Pizzagate, et al.
Sigh. Just as with recently-wrapped Frameline, it seems there is never a moment when the San Francisco Jewish Film Festival is not happening amid a shitstorm of general sociopolitical conflict, to which it provides some small measure of corrective sanity. This year's event, the 43rd, will take place at SF's Castro and Vogue theaters July 20-30, then move over to Oakland's Piedmont Theatre August 1-6.
There's plenty of tough-minded content in the program this year, but also quite a bit of chicken soup for the soul, starting off with this Thursday's Castro opening-night selection of Remembering Gene Wilder. Ron Frank's documentary is a pleasantly hagiographic tribute to the beloved late actor and sometime writer-director whose persona was a unique combination of dithering meekness and comical rages. It mostly hits the familiar career highpoints, including his creative collaborations with Mel Brooks (on The Producers, Blazing Saddles and Young Frankenstein). Richard Pryor, and first wife Gilda Radner. Surviving spouse Karen Wilder and the filmmakers are expected to attend.
Another colorfully explosive personality bookends the festival on the San Francisco closing night at the Castro, Sun/30. Jeff L. Lieberman's Bella! taps reminiscences from the starry likes of Barbra Streisand, Hillary Clinton, Shirley MacLaine, Gloria Steinem, Lily Tomlin, Nancy Pelosi, Marlo Thomas, Maxine Waters, and more to recall the eventful lifetime political involvement of the late Bella Abzug. The attention won by her signature hats and brassy, often combative manner (foes called her "Bella-Cose") still tends to overshadow the remarkable progress she drove forward in Congress and elsewhere as a proponent of equal rights for women, gays, and minorities. Not to mention ending the Vietnam War, advocating "choice" and childcare, et al.—much of which was ill-received by an entrenched old guard in the early 1970s. Though it zigzags around chronologically a bit more than needed, this is a rousing profile of a woman who was always one step ahead of her time.
Such "pushy" movers and shakers abound in JFF, which also has room for documentaries about literary lioness Erica Jong (Breaking the Wall) and taboo-busting American Yiddish writer Celia Dropkin (Burning Off the Page). There are two more about fabled photographers, 1341 Frames of Love and War (Israeli war photojournalist Micha Bar-Am) and chronicler of Eastern European shtetls Roman Vishniac.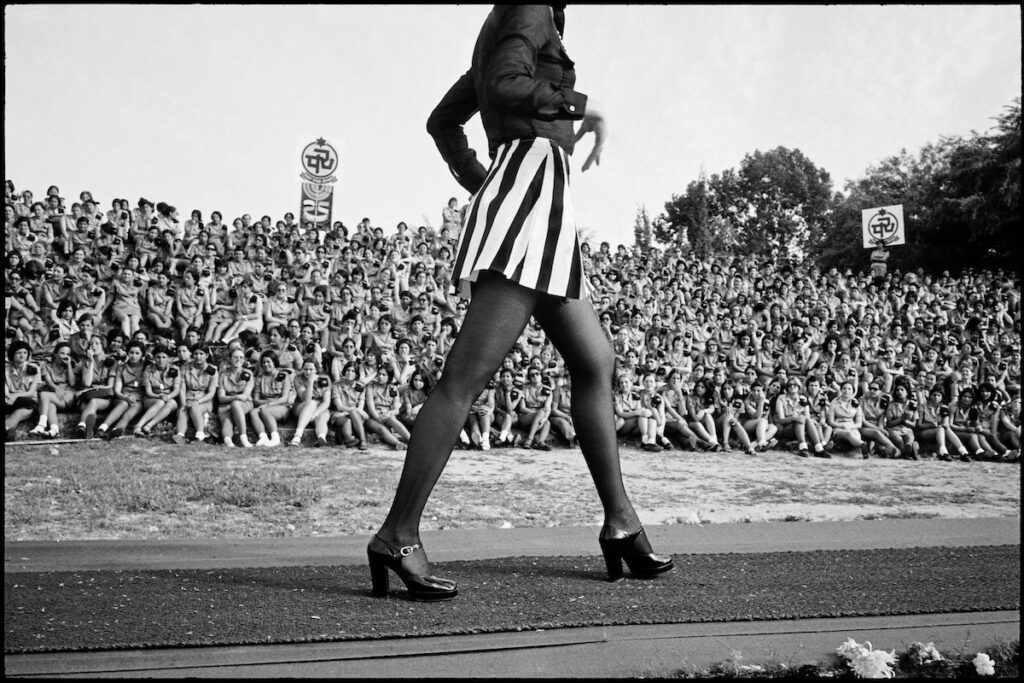 Particularly compelling nonfiction portraits are of concentration camp survivor turned US stage and screen maverick Jack Garfein (The Wild One) and Queen of the Deuce, whose "force of nature" Jewish Greek wartime refugee Chelly Wilson became the proprietress behind most of NYC's 42nd St. porn emporiums in the 1960s and 70s.
The Holocaust also looms over several narrative features like US period drama June Zero, the French Story of Annette Zelman, and soon-to-be-released White Bird with Dame Helen Mirren. It is central to documentaries Nelly & Nadine (which we covered previously here) and Nathan-ism, the latter about a newly enlisted Army private who at age 18 was tasking with guarding German war criminals at Nuremberg.
Nor is there any lack of programs addressing various aspects of Israeli-Palestinian relations. There are teen dramas each focusing on one side of that equation (Alam, Delegation), episodes from the TV ensemble comedy series Mardrasa, and documentary H2: The Occupation Lab, concerning the only Palestinian city with a Jewish settlement inside its confines. Two more doc features, Mourning in Lod and Closed Circuit, scrutinize terrorist acts committed by one side on the other, and vice versa; Savoy reenacts a hostage-taking PLO incident from 1975. Meanwhile, Israelism examines conflicting viewpoints on related issues amongst young Jewish Americans.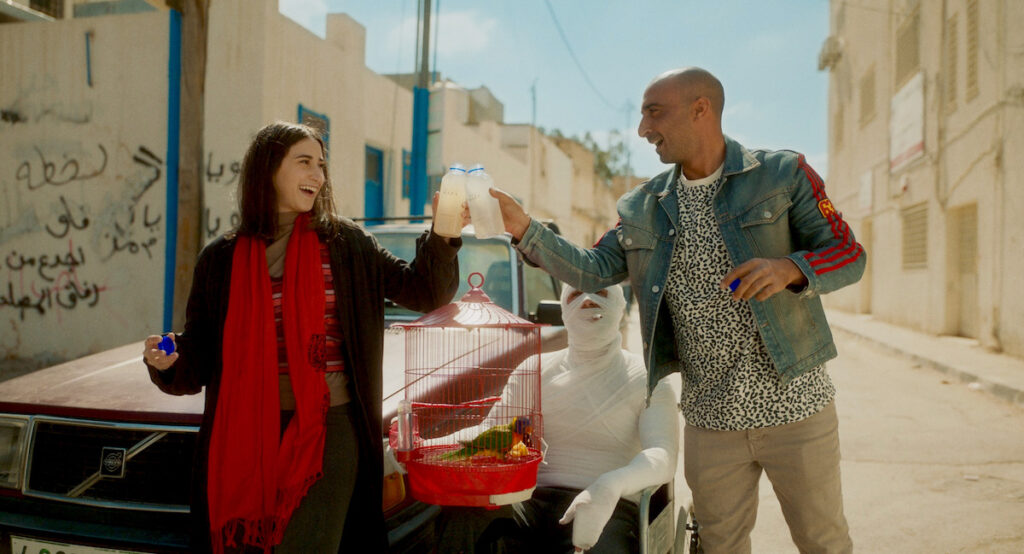 There are some lighter takes on life in the diaspora, including "East Bay Big Night" (on Sat/5) A Gaza Weekend, a farcical quasi-thriller which an argumentative western couple are forced to take refuge behind "enemy lines" during a deadly contagion. Centerpiece Narrative selection My Neighbor Adolf has a Holocaust-surviving recluse (David Hayman) in 1960 South America begin to suspect that the secretive new guy next door (Udo Kier, who's expected to attend) is…well, you know.
Granted the festival's New Wave Spotlight is the Canadian I Like Movies, whose protagonist is a teenage tyrant of a cineaste in the dying days of video rental stores. Local filmmaker H.P. Mendoza's new The Secret Art of Human Flight trains its whimsical focus on a suburban widower whose grieving process encompasses use of a singular New Age "life coach."
Also approaching mortality with humor is veteran filmmaker Ralph Arlyck's self-reflective I Like It Here, and the much younger (yet terminally diagnosed) Kit Vincent's like-minded Red Herring. Documentary The Catskills surveys the heady history of the upstate New York "Borscht Belt" resorts that launched umpteen showbiz greats on the road to fame.
As ever, SFJFF emphasizes activism, with its "Take Action" spotlight documentary being Plan C, about a grassroots organization fighting to preserve nationwide access to the "morning-after pill." Of similar interest is A Compassionate Spy, whose subject was a Manhattan Project physicist who risked everything in the hopes of preventing nuclear war; and Rabbi on the Block, which follows an African American rabbinical student and community organizer on Chicago's South Side.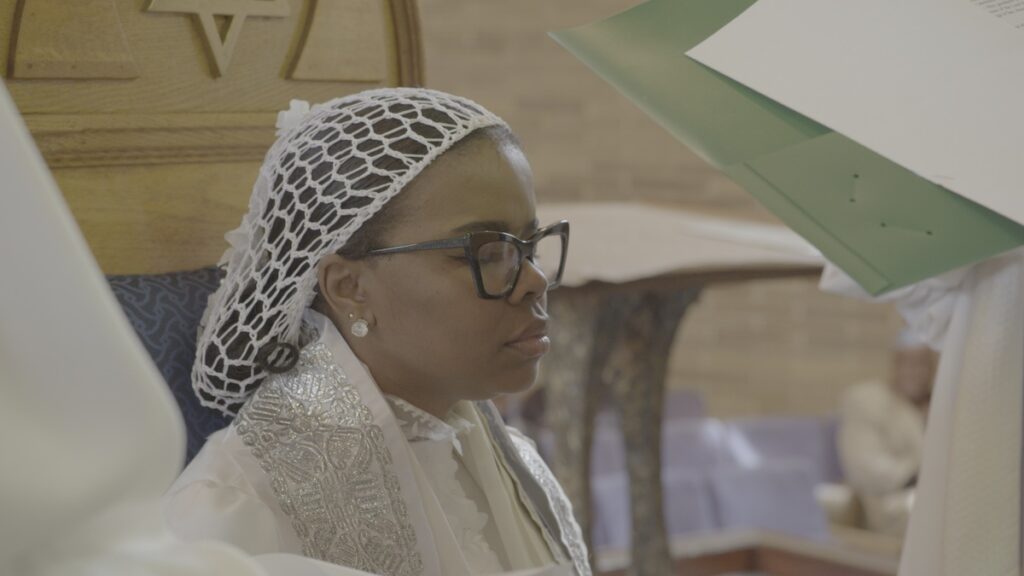 International narratives hail from Poland (March '68), Germany (Not Quite Kosher), Italy (The Shadow of the Day), France (Stay With Us), and beyond. There are also shorts programs, a 25th anniversary revival of animated Exodus saga The Prince of Egypt (with songs by Stephen Schwartz of Godspell and Wicked), and still more.
Speaking of animation—and anti-Semitism—if you want to brush up on time-tested as well as new-fangled theories on that eternal Jewish Plot Against Mankind (they killed Our Savior… surely they'll kill you next!!), there's documentary The Conspiracy. It utilizes rotoscoping and other techniques to span centuries depicting how inflammatory, often fantastical rhetoric has blamed the Chosen People for everything under the sun. Those ideas have created victims from Dreyfus to Trotsky to that pesky six million… and now prime god knows how many basement extremists to consider violent "reprisal" because the internet told them Joos R Bad. As the saying goes, there's a sucker born every minute… and in our nation, probably a gun manufactured for them every few seconds.
43RD SAN FRANCISCO JEWISH FILM FESTIVAL July 20-30 in SF and August 1-6 in Oakland, more info here.