It's a cliché to write that a dancer came out of the womb in motion, but in the case of Megan Lowe, it's most likely true. Her penchant for constant movement manifested early in her youth. She was notorious for wandering off, sometimes heading up a tree, or in one memorable episode at the age of five, perching herself perilously at the edge of a shark tank at SeaWorld. Now 34, Lowe is a dancer, choreographer, rock climber, and aerialist who rarely shrinks from a challenge.
"I feel excited being in high places and having to think more sharply. I've actually had to work on acquiring healthy fear," she explains to 48hills.
As a natural-born mover, Lowe is also an advocate for breaking long-held norms surrounding what it means to be a dancer, how to manage a company, and how to present dance. Her company Megan Lowe Dances creates spaces where BIPOC aren't the minority, de-centering normative white/Eurocentric experiences, and cultivating diversity in Bay Area dance. A previous MLD workshop participant wrote, "The safe container empowered me to try new things and go beyond my usual notions of what I can and can't do. I appreciated the presence of many POC, helping me feel less like an outlier."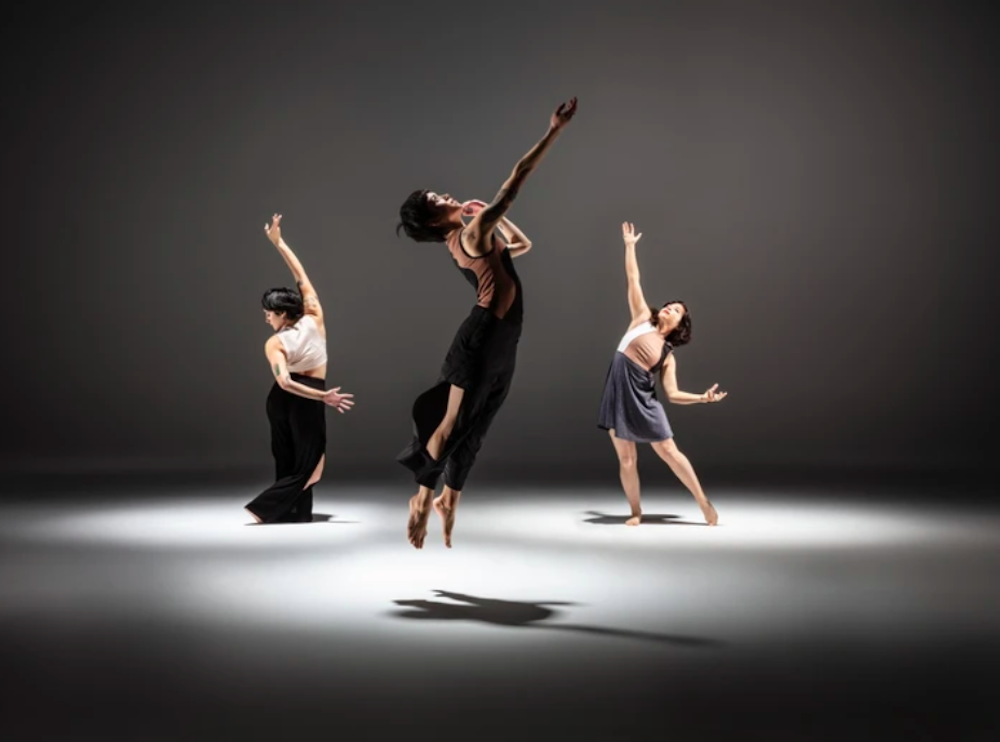 In celebration of the company's upcoming 10th anniversary season, Lowe and her collaborators are preparing a two-week free-admission run of their new work "Gathering Pieces of Peace" at ODC Theater (runs September 1-9.) The show addresses multiracial Asian American experiences, with an artistic team composed of folks who can speak from firsthand experience. Through text, song, and dance, Lowe and collaborators Clarissa Rivera Dyas, Malia Hatico-Byrne, and Melissa Lewis Wong will share stories of fractured selves and longings to belong, and co-create a supportive environment for connection and wholeness that radiates out into their communities.
The Chinese-Irish Lowe says that for her, questions about identity and belonging are constant. "My entire life I've been asked, 'Who are you?,' 'Where are you from?,' 'What's your cultural background?' I would rather have the opportunity to state who I am than for people to make assumptions about me. There's a beauty in being someone composed of two different races. There's a perspective-bridge that's unique to the liminality of not being just one thing."
"Gathering Pieces of Peace" addresses the biracial experience head-on. According to the 2022 US Census, biracial/multiethnic individuals make up less than five percent of the SF population.
"—And are severely underrepresented in the arts," adds Lowe. "Our artistic process thrives via collaboration, prioritizing creating relationships of respect, generosity, and gratitude. We're building a movement of folks with a rare and powerful understanding of how different racial and cultural backgrounds can come closer together—dreaming up possibilities for our futures and the futures of our diverse communities."
The themes Lowe explores in her work, and the way in which she works, are one and the same. She asks collaborators to relate to content on a personal and experiential level, to explore via their identity, rather than asking them to act in a certain way, or like someone to whom they have no connection.
"It comes out of a desire for people to be in their fullness and have conversations about the beauty of being mixed," she says.
Belonging and acceptance in competitive and exclusive dance spaces have been unattainable for so many who don't fit the traditionally white Eurocentric norms that have long defined professional dance in the West. Such has been the case for Lowe.
"When I was in a dance class or rehearsal as a younger person, a common prompt to the dancers was, 'Leave your shit at the door. Come in as a blank slate. Clear your mind.' For me that was impossible. I couldn't discount myself, or my feelings and experiences. I don't want anyone to leave themselves at the door. I want their questions, passions, access needs, and experiences in the room. Everything that a person is, is enough."
For "Gathering Pieces of Peace," as well as in her other creative and educational projects, Lowe starts by investing in people. 
"The getting-to-know-you aspect of my process is very important. I invest in the building of relationships. We spend a considerable amount of time asking questions about what [performers'] interests are, what their specialties are, what they're amazing at, and what they want to get better at. How can we use what's already in our bodies? How can we grow and take pride in the knowledge that's already there?" The collaborators for "Gathering Pieces of Peace" draw from among their various strengths as movers, story-tellers, contact improvisors, aerialists, traditional Chinese dancers, and martial artists.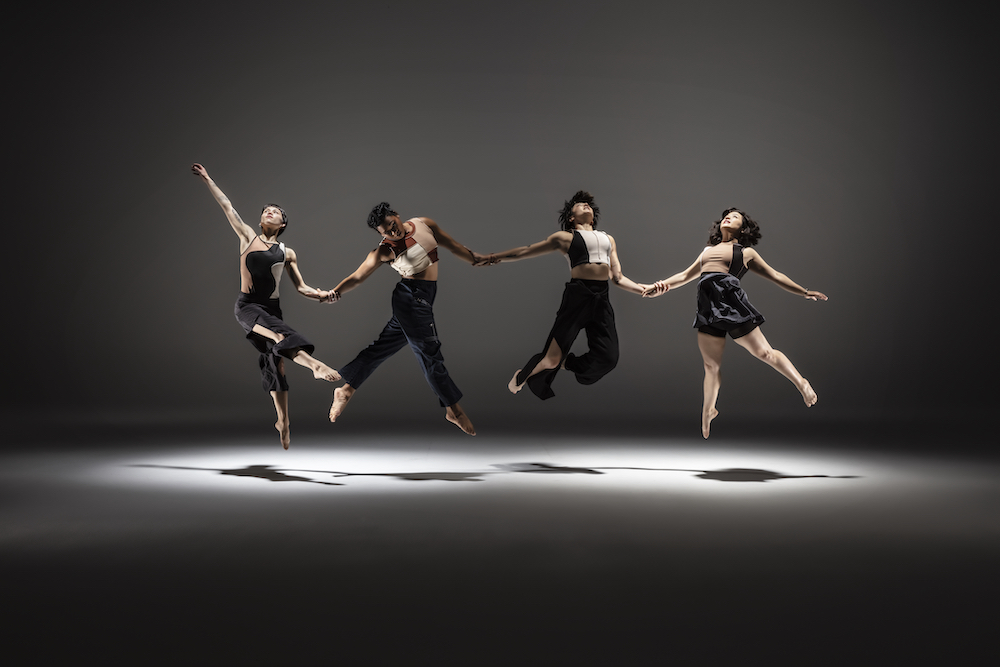 Guided by the aspiration to make it possible for dancers to be in their fullness and have conversations about the beauty of being mixed—and dreaming up ideas about the future, which also includes fair compensation for dancers—Lowe says it all comes down to building authentic relationships, where uniqueness and commonalities can be shared. The aim is towards a more enriching experience for both dance-makers and audiences.
She explains, "The time invested in creating those relationships is translatable when audiences see the performance. That's a goal of mine."
How would an audience see evidence of this kind of behind-the-scenes work? Lowe shares that she got a tattoo on her back when she was 18, the first Chinese character for peace.
"By itself, it can be interpreted as 'and,' 'with,' or 'some,' which felt very cool at that age," she recalls. "It's a representation of my experience as a mixed race person."
Turns out that the artists with whom Lowe is working also have their own tattoos and tattoo stories, which have been incorporated into "Gathering Pieces of Peace."  
Asked if audiences of the production will see any of the risk-taking she's come to be known for, Lowe responds with an enthusiasm that is always evident when she talks about working with dancers:
"We get up close and personal with the audience, which is exciting. The dancers dance on audience chairs, on the stairs, and on the exposed wall beams. I feel my most generative when I'm interacting with a site, and it really excites the dancers, too."
MEGAN LOWE DANCE PRESENTS GATHERING PIECES OF PEACE runs September 1-9. ODC Theater, SF. For tickets and more information go here.