Editor's Note: John-Paul wrote this remembrance just after the passing of K-Maxx in 2020, but I was too overwhelmed with tragedy and grief over all the people we were losing to publish it at the time. Now, as his beloved Sweater Funk family celebrates 15 years of parties, we thought it appropriate to post. I'm sorry for the delay, and hope this fantastic article serves to commemorate a remarkable local talent and joyful presence. —Marke B.
I always believed that once San Francisco started opening up again after lockdown, allowing live shows and performances to take place, the absence of K-Maxx aka Kenyan "Ken" Hopkins from the DJ and live performance scene would really start to hurt, like the gut punch it truly is. On December 29, 2020, this San Francisco multi-instrumentalist passed on from this world.
He wore many hats with his megawatt smile, including those of producer, MC, radio personality, recording artist, and community enthusiast, just to name a few. From his close friends to the outer circle of the San Francisco DJ community, associates, industry professionals, and strangers, the same message repeats itself ad infinitum: it was the souls that K-Maxx believed in, far more than a scene.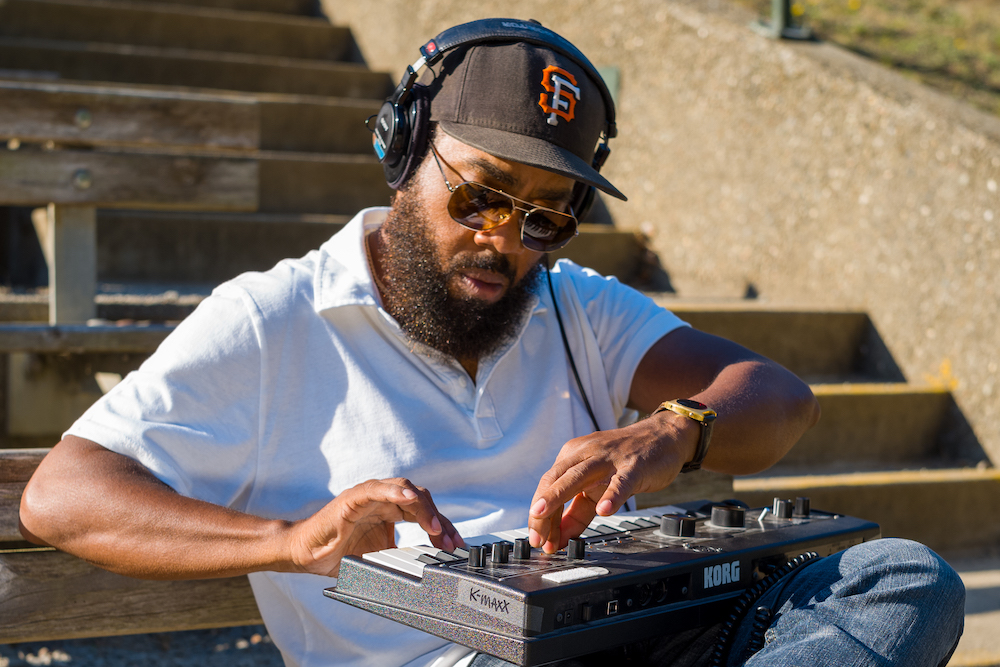 Noel Dunlop, a member of the Sweater Funk crew that K-Maxx loved so dearly, stated:
"There have been two things pointed out to me about losing someone you love since his passing. One, you learn so many new things about the person you love after they pass. Especially someone like Ken, who was so humble and would rather focus on what you're doing than what he's accomplished. Two, a way to honor the people you love that pass is to allow one of their endearing qualities into your life. His love for love, positivity, and encouragement of others is a huge part of how he led his life. He wasn't just inspiring, he was also encouraging. Always finding a way to compliment, even if it was absolutely ridiculous. He once told me I should be a hair smell model because my hair always smells so good. Ridiculous. But he made me smile (with a side of side-eye.) I know how it made me feel to be the receiver of these qualities.

"Because of this, I'll now try to be a reflection of his love and positivity."
K-Maxx's passing not only hurt those close to him in life, but it also made industry folks ponder. Label boss Peanut Butter Wolf, the founder of Stones Throw Records, describes one of their last exchanges:
"About a year ago, my homey 12 Man Rambo digitized a g-funk tape he had of K-Maxx rapping from the early '90s and I couldn't believe K made it and didn't tell any of us. My last text conversations with K were asking him about putting some of that material out on Stones Throw, and he said he's got a lot of stuff from back then and R&B soul stuff from that time too but [is] still tracking it all down. I asked him on a couple of different occasions. Then [I] left it alone because I assumed maybe he wasn't interested. But yeah, when I heard that he passed, I was just like, "Why?" That's all I could think. Seeing his posts on IG just a few days earlier. He was so cool, man. Always supportive. The kind of guy you'd just wanna have around you."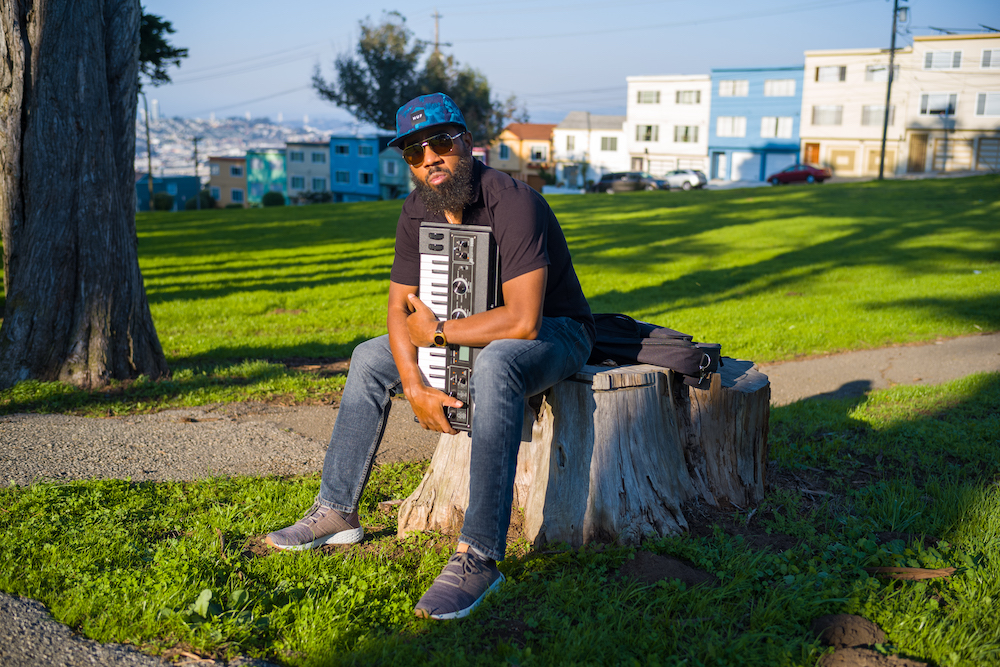 DJ Mamabear expands on that:
"Ken was positivity personified. He never complained. He was never pissed that someone drank the last beer in the green room. He always listened intently to anyone who came up to him to thank him for his music. One of my favorite memories of him was when Psychic Mirrors played with us [Sweater Funk] at The Elbo Room. There were so many of us on stage that we were packed nut to butt, and so K-Maxx and I were stuck in the corner of the stage, just grooving, and cracking jokes. We had nowhere to go. How I wish I could be pinned behind a deck with him again."
For over a decade, K-Maxx was a permanent fixture at the community radio station KPOO. His four-hour Friday night show Ghetto Gumbo was an inclusive look at all the corners of contemporary Black music. Soul, funk, disco, hip hop, reggae—that connective broadcast implored listeners to dig deeper. Find the link. It also gave a platform to young hip hop artists to come on the show and play their music, share it with the community. It's pivotal to have a K-Maxx, that person who will give pointers to the ones up and coming. Supply that supportive pat on the back that says, "I see you, keep going."
The first time I met Ken was in 2009, I think. I had missed out on Sweater Funk (this is the Li Po Cocktail Lounge era) for a couple of months, and needed my Sunday night boogie fix to get me ready for the week ahead. As I made it downstairs, post-Chinese whiskey shot, he greeted and dapped me up as if we went to high school together. I never met the brother before in my life. And he showed me love, on the strength. Real people.
Peanut Butter Wolf says:
"I don't really remember when I first met Ken, but I knew 'Supadrunk' was a hit in my mind as soon as I first heard it, and I used to always play the 45 in my DJ sets. It was actually one of if not THE only contemporary song that I'd play in my rare 45 DJ sets. Kinda reminded me of One Way. A lot of newer cats try to emulate that '80s sound, but a lot of it comes off generic, and this one just sounded so authentic. And I played the song at an SXSW gig where Madlib and J Rocc and Prince Paul and I were going back to back on 45s and Knxwledge hit me years later and texted me a snippet of the song and said "WHAT'S THAT!!!" and I told him "K-MAXX" and he became a fan, and I tried to hook them up, but it never quite happened. But I'd invite K to my gigs when I DJed in the Bay and he'd almost always come out and support, and sometimes jump on the mic and hype the crowd for me, showing love. And I'd come out when he did shows here in LA like Funkmosphere."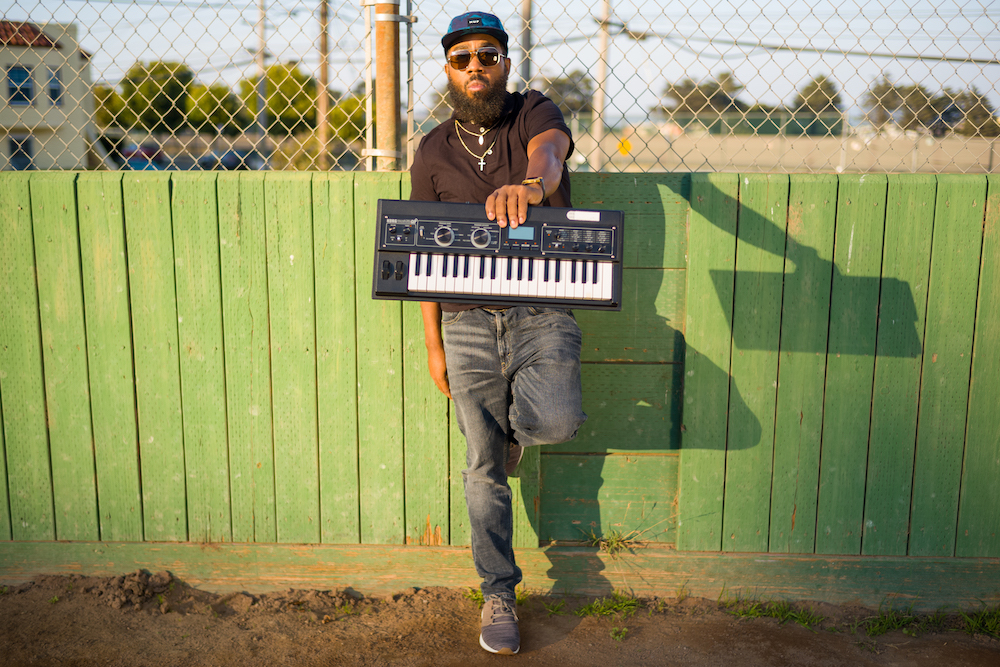 Los Angeles' Dâm-Funk saw something else:
"K-Maxx's music was sincere. His pronunciations of certain words x feel in his grooves were 'uniquely his.' A multi-instrumentalist who was the real deal. He always had positive energy emanating from him. That always stuck with me. Ken's rap records from that era are very lyrical, funk-influenced, and have a very homegrown, Bay Area feel. His production hand was equally as comfortable with laid back, polished g-funk grooves as jazzed-out underground joints using sampled loops and replays," according to DJ B. Cause. "Smooth guitar and bass counter-melodies bounce smoothly off R&B backup vocals as he skillfully professes his dedication to the music, even in the toughest of times. He warns about the dangers of trying to live a flashy lifestyle, and speaks to the idea of being humble and working hard. These records really hold up incredibly well and are expertly engineered. The themes of perseverance and positive expression will ring true to anyone who knew Ken and his deep passion for making music."
In the mid '90s, K-Maxxx nurtured his rap career with self-produced albums like Sumthin' Ta Roll Wit' and Still Rollin', played bass for The Coup, and collaborated with former Tower of Power singer Lenny Williams and Andre Nickatina.
But it's off the mic, outside of the spotlight that he was unique. While some artists can suck the air out of a room in seconds, Ken looked out and cared about individuals, not just their feats.
DJ Vinnie Esperanza reflected:
"This is all so surreal ….Ken really stood out for me for several reasons. Whenever I find myself in a club or most social settings, I generally try my best to dodge most people, but Ken was different. He was always such a beacon of positivity and creativity that you couldn't be helped but be drawn to him. Every time I saw him, I would make it a point to catch up on life and music. He was forever encouraging and humble. Also, I am genuinely a fan of his music. I would make it a point to buy his new releases as soon as they were available. I'd never ask for promos because I truly wanted to support him as an artist. His absence is a terrible loss for San Francisco not only because of his talent but because the city lost a real one."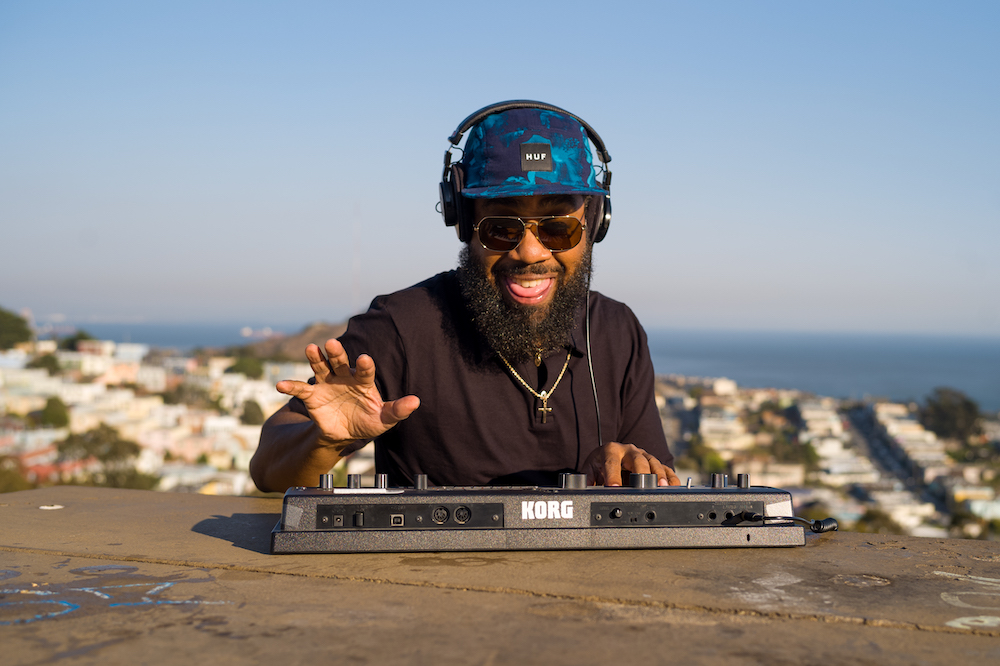 TJ Gorton, who runs the BeatCaffeine website and is the marketing director for SFJAZZ, reported the passing of K-Maxx in January 2021. Although he didn't know him well, he understood from afar exactly who he was.
"The times I went to a SweaterFunk night and saw Ken DJ, he always had a joyful spirit that resonated from the DJ booth all the way to the dancefloor. He was a talented producer, vocalist, and DJ that left a positive and lasting impact on his community and everyone he came in contact with."