David Grann's most recent book The Wager (Doubleday, $30) is about an 18th century shipwreck—but the waves the book is riding since its release in April are anything but disastrous. The Wager sailed to the number one position on The New York Times Bestselling Nonfiction and dropped anchor there for several weeks. It's another engrossing, thrilling historical narrative from Grann, drenched in impeccable research. The New Yorker writer takes a page from journalism to tell the fact-based tale of British seamen, their leaders, European imperialism, and men at war with the brisk tone and taut structure for which he is widely lauded.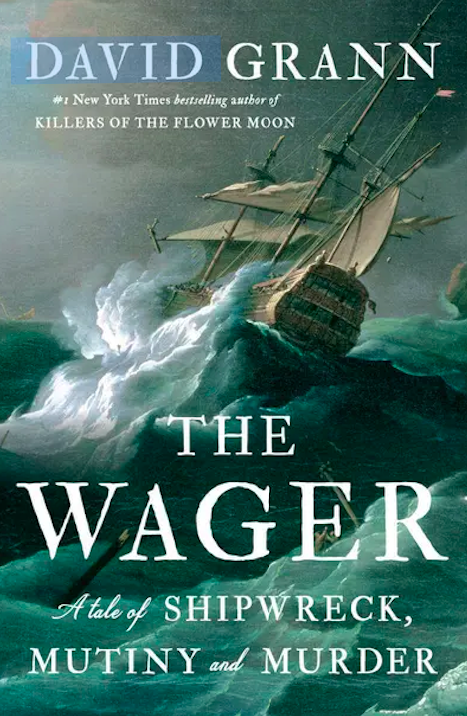 Among Grann's other historical novels dealing with colonialism is Killers of the Flower Moon (2017), about the murders of Osage people in the 1920s. That book won the Edgar Allen Poe Award for best true crime tale, and has been adapted into a major motion picture directed by Martin Scorsese and starring Leonardo DiCaprio, Lily Gladstone, Robert De Niro, and Jesse Plemons. Grann's first book The Lost City of Z was also adapted to film, and chronicled the fate of British explorer Percy Fawcett. Supremely versatile—John McCain, Sherlock Holmes, The FBI, and giant squids are all among his subjects—Grann possesses a style nevertheless instantly individual and recognizable. He's a master at compiling tangles of simple facts, historical artifacts, first-person accounts, and documented events. He wields them as mirrors, reflecting grand, horrid, or profound social and political realities.
Just one example of his bullet-becomes-cannonball delivery is drawn from a scene from The Wager in which scurvy and rats rage through the ship's crew with more ferocity than a typhoon. Disease and infestations eventually killed nearly 900 men who were listed as "DD," the Discharged Dead. "The disease had consumed not only the bonds that glued together the seamen's bodies but their vessel's companies," he writes, in one sentence managing to foreshadow a larger scourge to come. Scurvy, Grann goes on to include, causes one midshipman's diseased mouth to resemble "a dark cave," and rats eat the eyes and cheeks of the dead. He leaves readers no choice but to form their own ghastly mental images; creating an inevitable echo to the sparse words. Later he writes that officers' inscriptions in a grim log book recorded only their names and terse epitaphs: "departed this life," or "is this day dead."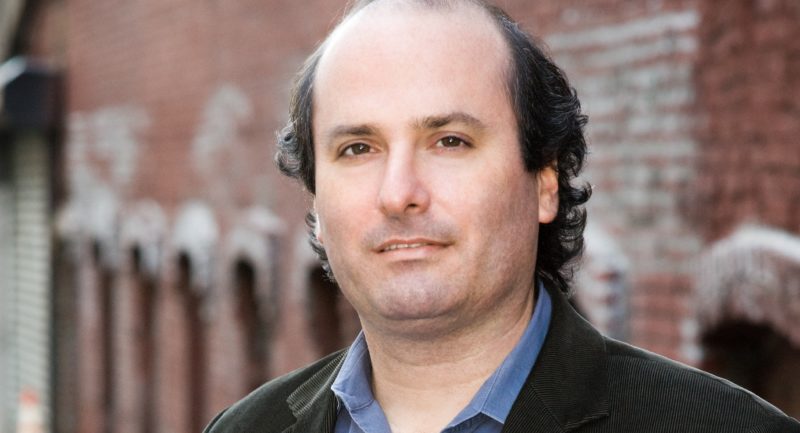 By this time in the book, readers already know that in 1741 the British vessel Wager was forced into service during England's war with Spain. Having been patched together with wood and cloth and other unfortunately destructible materials, beset with a host of troubles in conscripting a crew, and helmed by officers of decidedly mixed naval experience, the ship set off after months of delays on its secret mission. Charged with chasing a Spanish galleon and capturing its treasures, the ship rounds Cape Horn only to be wrecked upon the rocks near a desolate island off the coast of Patagonia. Starvation, mutiny, cannibalism, murder, illness, injury, anarchy, savagery, amputations minus anesthetic, a tempestuous sea, and other elemental forces wreak havoc. Factions break off, with various leaders emerging from among not only senior commanding officers, but gunners, midshipmen, and others.
Among the plot's primary players are David Cheap, who due to flukes and flaws of others becomes captain of the Wager; his mentor and sponsor Commodore George Anson; gunner John Bulkeley, who later publishes his written accounts of the journey and nearly destroys Cheap's reputation; and 16-year-old midshipman John Byron, grandfather of the poet. No less compelling are the 29 castaways who turned up on the coast of Brazil and spent more than two years in Spanish captivity, and the tale of Cheap and two castaways who wound up becoming Spanish captives in Chile. Then there's the ship's missing members, whose final stories may never be told.
As natural infestation and disasters torment the men, Grann relentlessly continues to dish details without melodrama. The true story, after all, is already an opera set at sea that strips bare 18th-century European imperialism to reveal human frailty and impoverished, capsized egos.
Ultimately, without spoiling the book's end, several factions of survivors find their ways back to England and produce vastly different versions of what transpired. Buckley accuses Cheap of murder. Cheap returns the volley, flinging a mutiny charge at Buckley—an offense punishable by hanging. The court martial scene near the story's climax is in some ways anticlimactic compared to the preceding drama. Even so, Grann manages to widen the lens. The reader lands in an oceanic pool reflecting on empires and leaders, bravery and survival, the structure and disintegration of morale, human deceit and the untruths—or at least the unknowable-ness—of history.
For lovers of maritime history, crime thrillers, historical fiction, or anyone grateful to the person who finally figured out that an orange or a grapefruit can stave off scurvy, it's not a fool's journey to put yourself in the master storyteller's hands and take a spin on The Wager.
Buy The Wager: A Tale of Shipwreck, Mutiny, and Murder here.