A massive crowd gathered in the SF Civic Center on Saturday, November 4, for a rally and march calling for "Ceasefire now!" in Gaza—part of an International Day of Solidarity that saw similar outpourings of demonstrators around the country. Speakers, including representatives of the Bay Area chapters of the Palestinian Youth Movement and Arab Organizing and Resource Center (AROC), as well as several other local and international organizations, also called for an end to US aid for Israel and freedom for people in Palestine, as well as the release of political prisoners.
One particularly resonant chant taken up by the crowd, diverse in age and background, was "From Palestine to the Philippines, stop the US war machines!"
The protest came on the heels of a direct action at the Port of Oakland, where several hundred activists blocked the loading of weapons onto a boat believed to be headed for Israel: ILWU/Longshore workers' union members refused to cross the demonstrators' blockade and load the ship, Cape Orlando. Protesters also shut down a "Friends of the Israeli Defense Forces Gala" in San Carlos on Saturday night. A day of mass action called Shut It Down for Palestine has been called for Thu/9.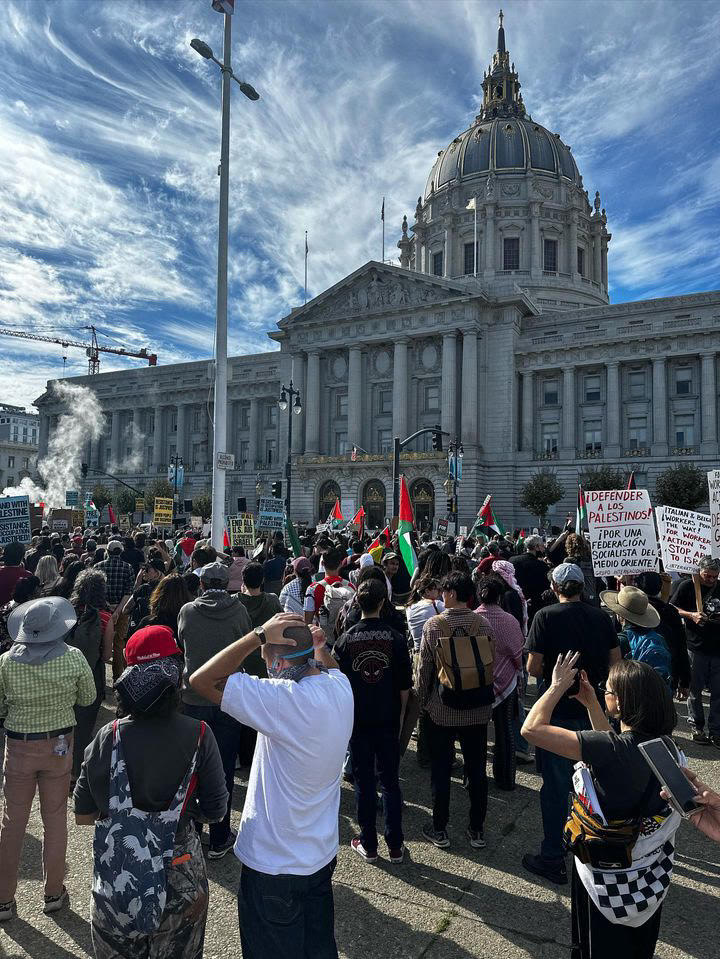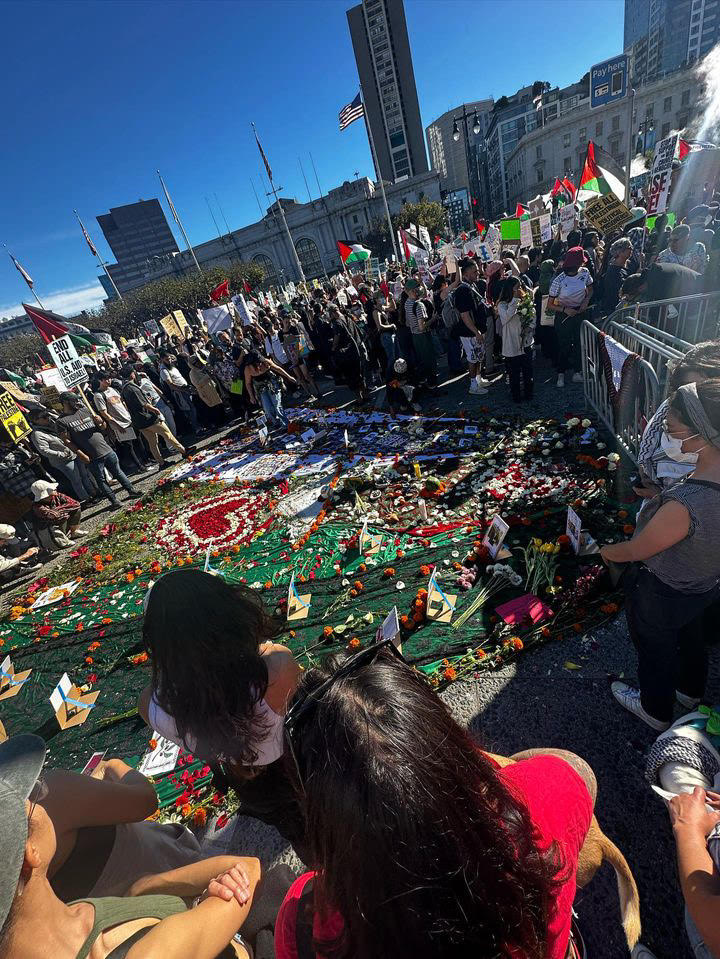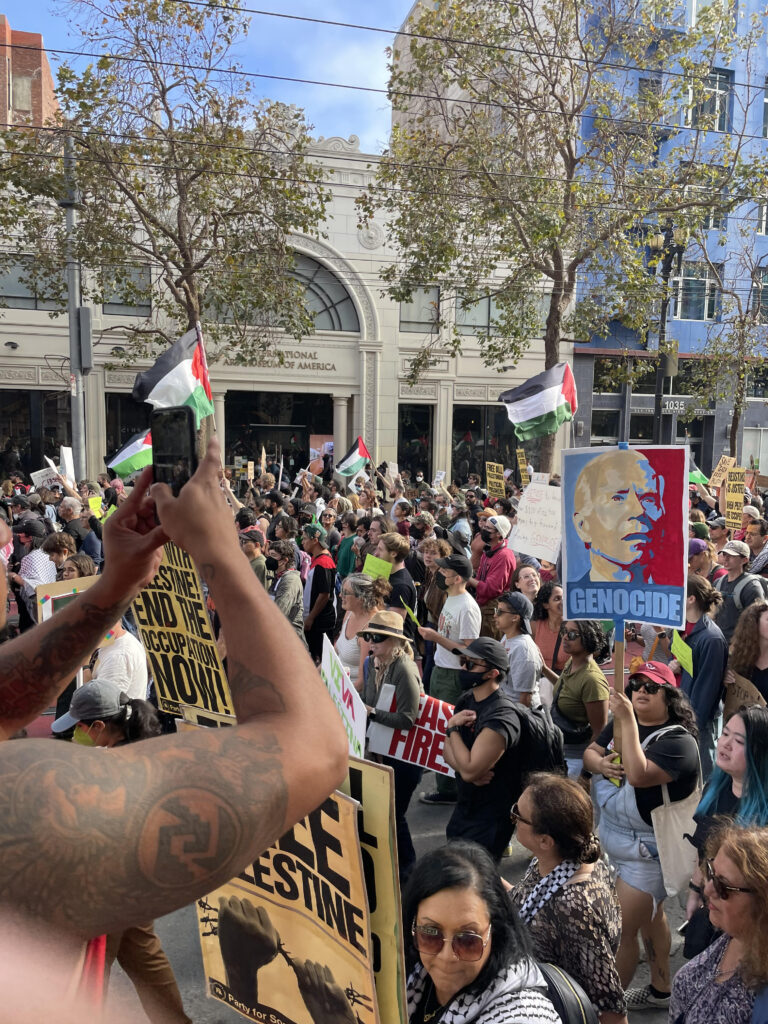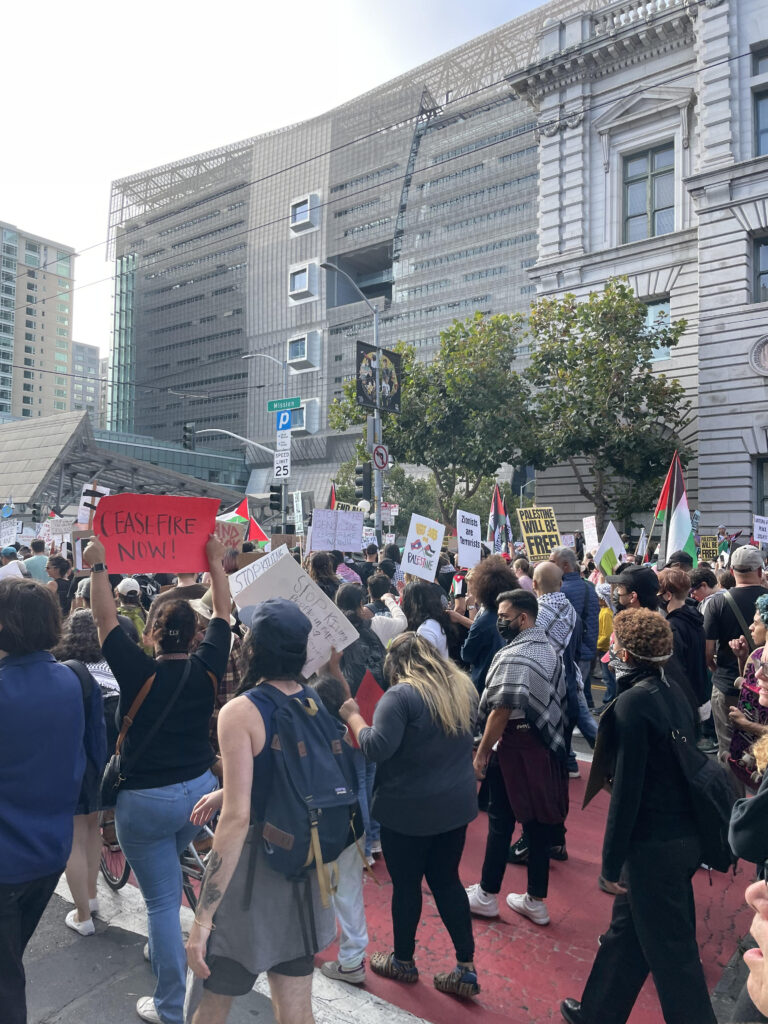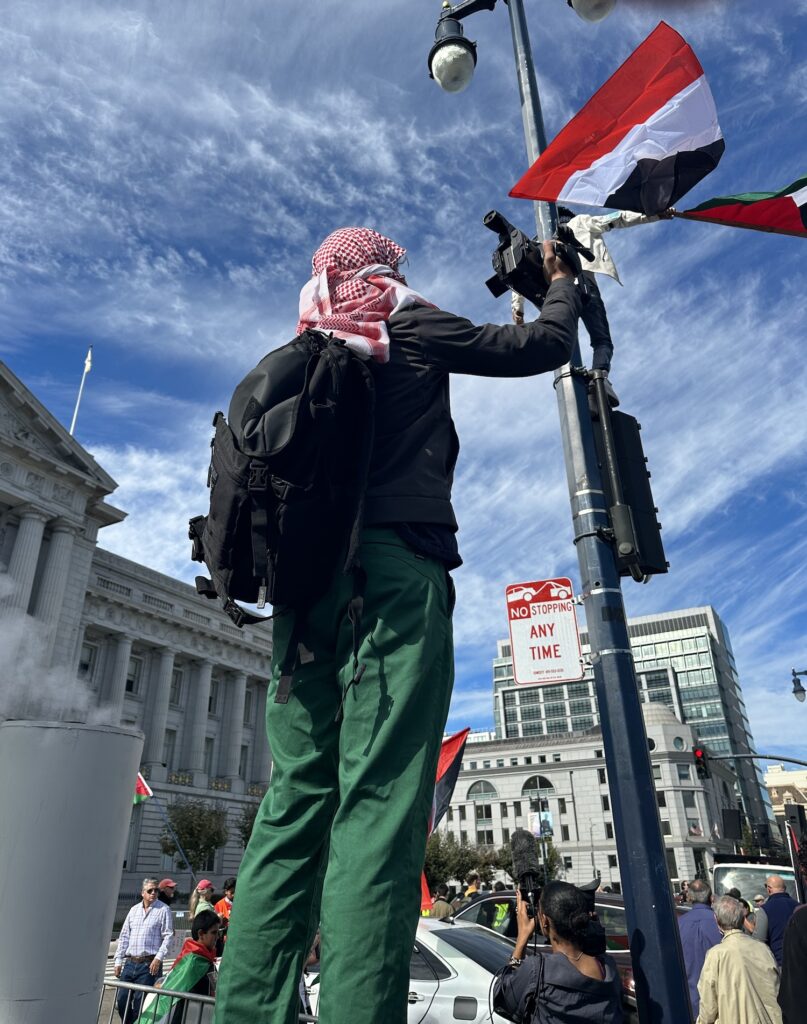 Photos by Imelda, Akayla, and Marke B.