London export party summons classic Fleetwood Mac spirit with new versions of songs and choice gems from the vault, Sat/17 at Public Works.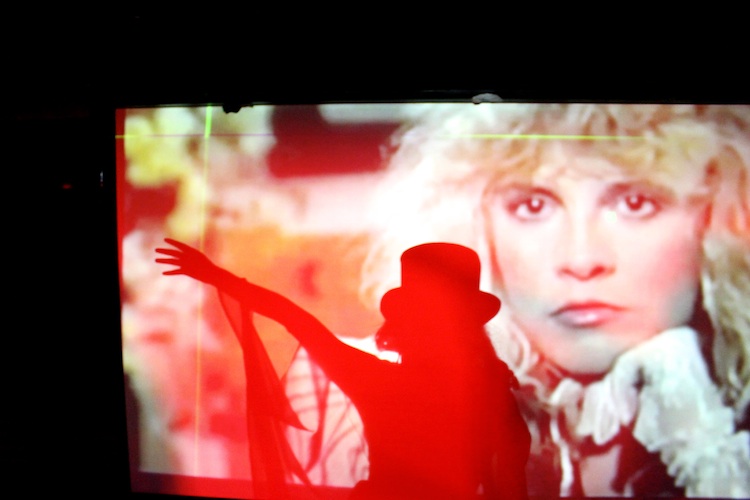 By Marke B.
ALL EARS It's been a few years since the disco edit resurgence — which used recent technology to take songs apart and rearrange their elements into kaleidoscopic new shapes — moved away from the expected floor-stompers and into a more psychedelic rock and 1970s AOR directions. It was a wonderful opening of nightlife's musical palate, equal parts mellow lysergic tang and fine chablis.
Perhaps the apex of the movement is upon us: Other than a (much hoped-for) night of hi-hat-spritzed Led Zeppelin, a dance affair that flies us through Fleetwood Mac's back catalogue on a mirrorball of dazzling dance-floor sounds seems about as far as this thing can go. Hand me a shawl, a tambourine, and possibly a little spoon: I'll hop aboard.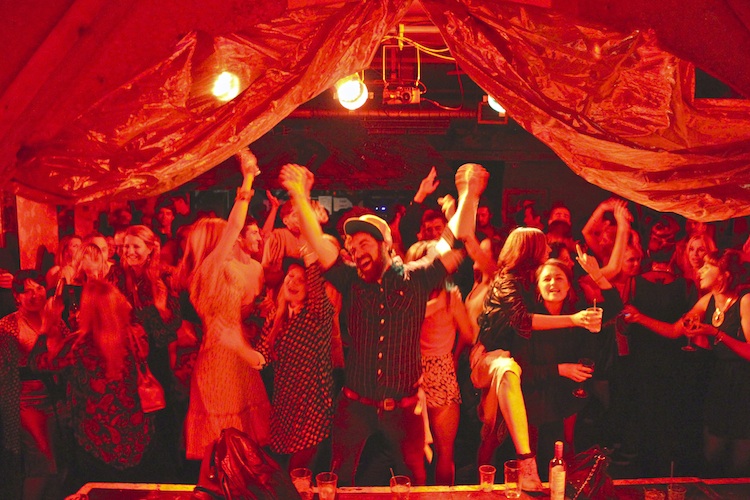 Fleetmac Wood, the roving Fleetwood-centric party that started in London and has since hit several other cities, comes to our shores with "Big Love Disco" Sat/17 at Public Works — shores, you may recall, that hosted the recording of Rumours. That's kind of a lot to live up to. But with a welcoming spirit, some clever edits, plenty of sing-alongs, choice voiceover snippets from the tumultuous foursome, and a handful of gold dust, they'll be summoning up that sparkling classic '70s spirit of yore.
I spoke with one half of the duo behind Fleetmac Wood, Roxanne Roll, over email before the pair headed into town to Mac on us.
48 HILLS Who knew we needed an all-Fleetwood Mac dance party? But it really does make perfect sense. Can you tell me a bit about the history of the party and what inspired you to put it on? 
ROXANNE ROLL  I always loved surprising crowds with Fleetwood Mac in my DJ sets over the past 10 years, but it became increasingly clear to me that a night of only Fleetwood Mac would be an exciting and welcome experiment. It was in 2012 that a remix and edit community really blew up on Soundcloud with producers sharing classic rock edits for the dance floor, so it felt like the perfect time to create an edit project and an experience with my partner Mister Sushi. Our first party in a sweaty basement in East London was the launch for Psychemagik's remix of Dreams.
The atmosphere was incredible, more like a festival because people were there because of their love of the music (the best reason to be at a party).
Here's a genre of music that you are used to listening to in the car, with your parents, or at home suddenly in a club environment. Everyone has so many emotional connections to the songs that the party is a chance to really lose your self. It's a celebration that involves a lot of dancing and singing along.
48H Is the party a DJ-type experience? Who's behind the decks?  And what else beside the music makes this a unique experience? 
RR It's a party not a tribute night, so we choose venues that have an underground feel. Usually a darker space with good sound that is just right for dancing.
Myself and Alex (Mister Sushi) DJ as Smooth Sailing and we make sure that we stagger the hits throughout the night and keep it interesting and not repetitive. Most of our edits are exclusive to the project and we try and premiere new edits at each party. Often we have guest DJs join us but it can be hard to program six hours of Fleetwood Mac if there are too many of you all wanting to play "The Chain."
48H I love how you're reintroducing the Macs with a lot of those fresh edits. How do you choose what to play? 
RR We have a penchant for a more Balearic disco sound, and we also like producers to be creative with their reinterpretation. We encourage anyone to send us their edits although we prefer people to delve into the incredibly large back catalogue rather than attempt another remix of Dreams. We'd love another Psychemagik remix but they are very busy now touring the world and making their own music. Look out for the latest Fleetmac Wood Vol 4 on soundcloud.com with edits from Jaust, Antenna Happy, Lavashark amongst others (facebook.com/fleetmacwood) .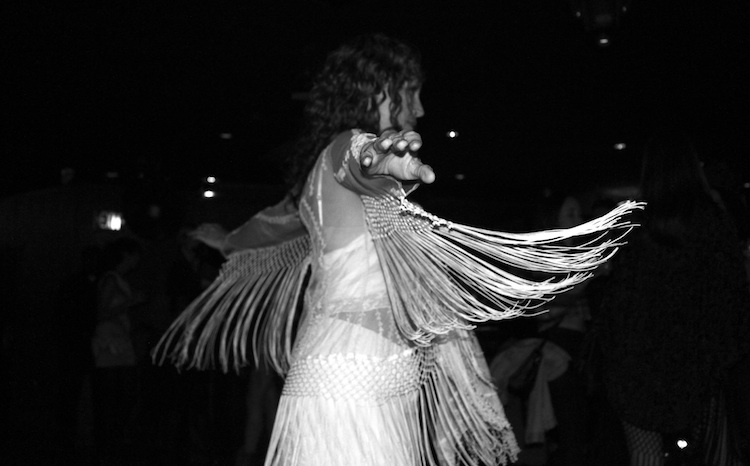 48H Fleetwood Mac's overall aesthetic chimes so much with most peoples' visions of California. How does it feel bringing such a beloved group to one of its spiritual homes? What do you expect the reaction will be?  
RR We're really excited about bringing our party to San Francisco. We made a pilgrimage last year to Sausalito to see the sadly closed down Record Plant where they recorded Rumours.
We'll be interested to see if the San Francisco crowd will dress up as much as LA or London. Represent and show us your gold shawls and waistcoats, San Francisco!
https://soundcloud.com/aordisco/fleetmac-wood-mix-for-aor-2

48H What does Fleetwood Mac think of all this? Will Stevie Nicks swoop by? 
RR We'd be absolutely thrilled if any of the band members turned up. We have no idea whether they know about the night but we hope they enjoy the reinterpretations and we thank them for their amazing music and inspiration. All the personal sacrifices they made to keep the band together were worth it. We see what their music means to people first hand. It's a powerful gift.
FLEETMAC WOOD "BIG LOVE DISCO"
Sat/17, 9:30pm-2:30am, $10-$15
Public Works
161 Erie, SF
Tickets and more info here
All Ears is Marke B.'s music column on 46hills.org