"The Formula" injects a much-needed boost of diversity into local comedy, Fri/27 at XOXO Nightclub.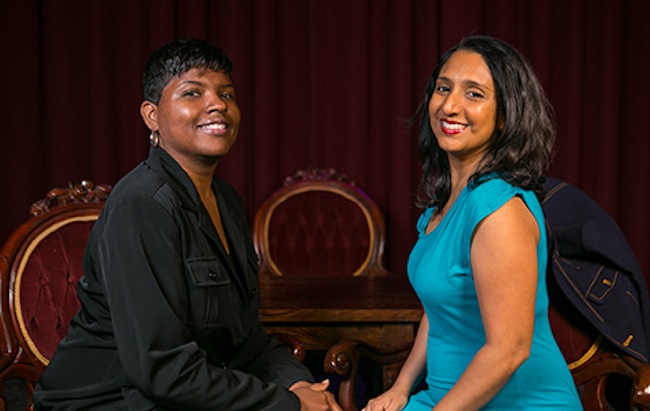 By Marke B. 
BAY STAGES  "Asian, black, petite, LGBTQ, redheaded, Latina, simply gorgeous … "
You can't spell comedy without "me" (or "medy" for that matter), but many comedians don't see people like themselves represented on stages, even in the diverse Bay Area. The above list of signifiers describes the human laugh riots that will perform at "The Formula" (Fri/27, XOXO Nightclub, Oakland), kicking off a new series of diverse-minded comedy and brought to us by beloved local comics  Karinda Dobbins and Dhaya Lakshminarayanan.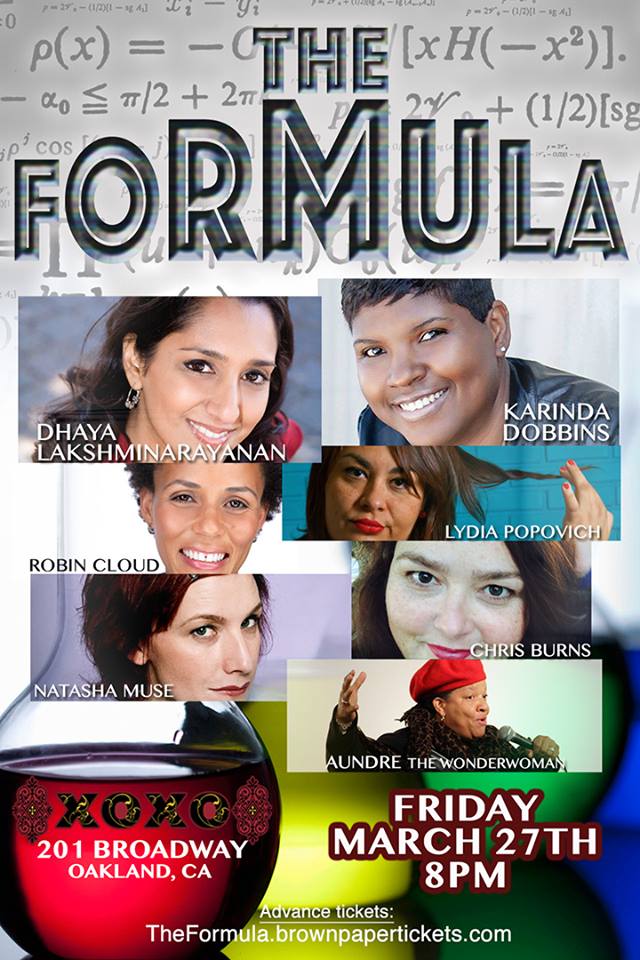 And it comes just in time to wrap up Women's History Month (which, yes, should be all year). "In honor of March as Women's History month, there will be good food and drink, which, much like women's equality, are to be celebrated by all," Lakshminarayanan, one of my favorite people, told me. She and Dobbins will be joined by fellow funny ladies Lydia Popovich, Robin Cloud, Natasha Muse, Chris Burns, and Aundre the Wonderwoman.
"Come imbibe and celebrate. Who will have the best joke about Ruth Bader Ginsburg? Not us."
"Although some folks tried to scare us by saying March Madness was going on and WE'RE competing with THEM, smart, funny women are endlessly more entertaininging than Gonzaga," she continued.
What can we expect on the stage? Well, although he wasn't a woman — at least that we're aware of — "We're kicking off in Jack London Square, and we're showcasing socio-political comedy.
"Jack London was an activist. Jack London Square has a vegan restaurant. And the show takes place in March, which is Women's History Month. The only thing more perfect is if the comedy goddess suddenly gave us an abundance of jokes about Ted Cruz.
"Oh my, I guess this is meant to be."
THE FORMULA
Fri/27, 8pm, $10-$12
XOXO Nightclub
201 Broadway, Oakl.
Tickets and more info here