It's your 48hills editor and some folks who don't see the city the same way talking about how the election will impact the rent you pay. See you there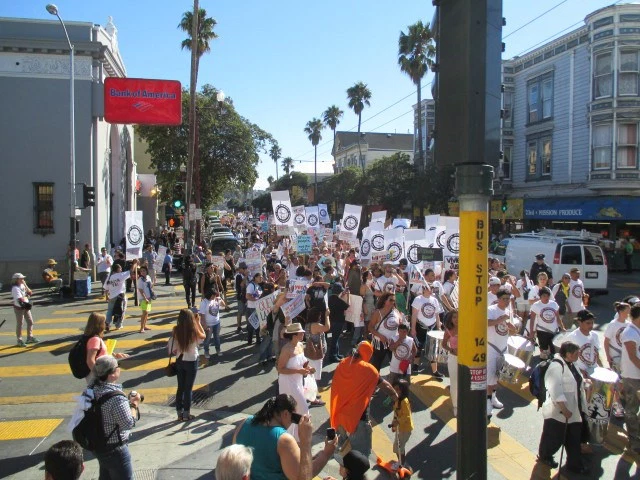 By Tim Redmond
OCTOBER 7, 2015 – The biggest issue in the city right now, by far, is the housing crisis, which would dominate the mayor's race if there were a well-funded challenger with the experience to force Mayor Lee to defend his record – and instead is dominating the discussion over the fall ballot initiatives and the race for supervisor in District Three.
(I mean no disrespect to the three plucky candidates who have dared to challenge Mayor Lee, and who are running a joint "1-2-3 replace Ed Lee" campaign. Broke-Ass Stuart, Amy Farah Weiss, and Francisco Herrera all deserve credit for taking on the thankless job and raising issues. But none of them are in any position to to put fear into the incumbent, so he is running as if he is unopposed.)
So what will this election mean for housing? Is there a chance that the major ballot measures, particularly Prop. I, the Mission Moratorium, and Prop. F, the Airbnb regulations, will make housing more affordable in the city?
Your 48hills editor will be debating those issues Wednesday/7, at 6pm, at the Bayanian Center at 6th and Mission. Me, and Kim-Mai Cutler of Tech Crunch, who managed to get burrowing owls and vomiting anarchists into a single headline, and Cory Weinberg of the SF Business Times.
We are a lively crew, and we don't agree on much, and Brian Edwards-Tiekert of KPFA fame will have his work cut out as a moderator trying to keep us all in line.
Not to be missed. See you there.