It may not officially be National Modular Synth Day, but it'll sure feel like it Sat/5 in San Francisco. Not one but two synthesizer expos will be held in the city on Saturday.
Sync 01, at Codeword in SoMA, will feature live performances and hands-on exhibits from an assortment of small and longtime manufacturers. Across town in the Mission, at Gray Area Art + Technology, synth maker Moog sponsor will sponsor Dial-Tones, an event that combines workshops and an evening concert headlined by Suzanne Ciani. Both events are free, though Dial-Tones has emphasized limited capacity, especially for the workshops.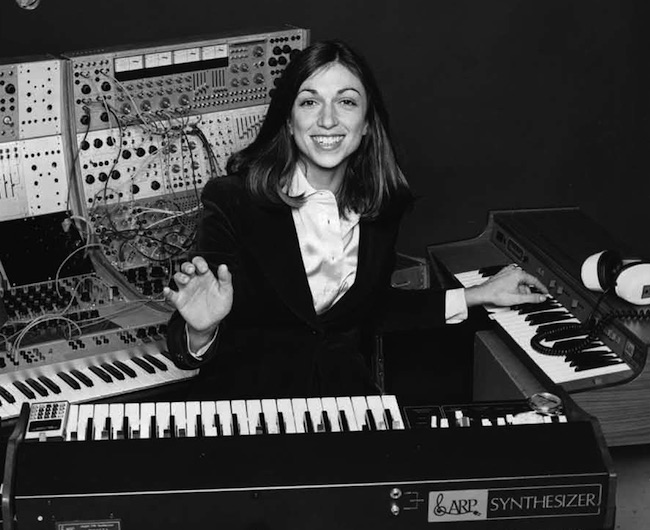 More than a dozen electronic instrument manufacturers will be hosted at Sync 01, including local legends Roger Linn and Dave Smith, as well as newer outfits including Synthrotek, Makenoise, and Audio Damage. It's Audio Damage's co-founder, Chris Randall, who created Sync 01. There will also be live performances by Rodent, Bana Haffar, James Cigler, and Tyler Thompson.
Reached via email in Phoenix, Arizona, where he lives, Randall explained how Sync 01 came together: "I was thinking about having an Audio Damage clinic at one of our retail partners in the Bay Area, since your city is one of the main loci of experimental music (and thus our customer base). The opportunity presented itself, through the good graces of the owner of Codeword [a new venue from the owners of DNA Lounge], to have an event with a somewhat larger scope, and it just kind of fell in to place.
"It's worth noting that, as experimental and boutique synth makers, we don't really have anywhere to advertise, and our products aren't in every Guitar Center in the country," said Randall, who was born in 1968 and is best known outside the synth realm as a founding member of the industrial rock band Sister Machine Gun. "These sorts of events are how we connect with the users, so we're always looking for ways to make them happen."
Dial-Tones is a spinoff of the annual Moogfest, a kind of patch-cord Coachella held in Durham, North Carolina, not far from pioneering synth manufacturer Moog's Asheville headquarters. The two March 5 events will overlap, and Sync 01 ends early enough that you can head across town to catch the 9pm headlining set by Bay Area synth legend Suzanne Ciani.
Ciani, who is based in Mill Valley, will be performing at Moofest in May this year, along with Grimes, Laurie Anderson, the Orb, sunn 0))), Gary Numan, and numerous other acts. At Dial-Tones she'll be playing what's been described as her first solo performance on the Buchla synthesizer in four decades.
Asked via email how she's rehearsing for Dial-Tones, she explained, "I'm preparing by just spending time with the Buchla system. If you just be with it and interact with it and continue to get to know it, things start to happen. My new system is very, very different from the old one, as I am discovering, and it's been a challenge to let go of ingrained expectations and focus on what is possible now."
Ciani, a five-time Grammy nominee in the New Age category, will be performing in surround sound, which is a requisite for her. "I always insisted on performing in quad," she says, "and even turned down a concert once at Lincoln Center because they wouldn't put up two additional speakers."
Ciani, who was born in 1946 and studied with computer music legends Max Matthews and John Chowning at Stanford University, says she uses lots of different tools in her recordings, but the Buchla is the focus of her live shows. She keeps up with the newer technology, such as Moog's expanding instrument catalog and the sort of equipment that will be on view across town at Sync 01.
And with Ciani's experience comes some advice. "I recently went to NAMM," she says of the annual National Association of Music Merchants trade show, "and was awed by the number of young modular synth designers. This reminds me of the exciting period of early analog synths when instruments were identified with their individual designers as opposed to a generic company: Don [Buchla], Tom [Oberheim], Dave [Smith], etc. I hope that this time around the inventors stay in control."
SYNC 01
Sat/5, 4pm-8pm, free
Codeword
917 Folsom, SF
More info here
DIAL-TONES
Sat/5, 12:30pm to 11:30pm, free
Gray Area Art + Technology
2665 Mission, SF
More info here