Porn star Buck Angel says he was shopping the idea for the Buck Off around for years before anyone would take a chance on a sex toy designed specifically for trans men. 
"I went to all the major toy companies," he says in a interview with 48 Hills. "They'd give me time, sit down, talk, but afterwards nothing would ever come from it." Potential investors told him that they weren't sure there was the market to support such a niche product.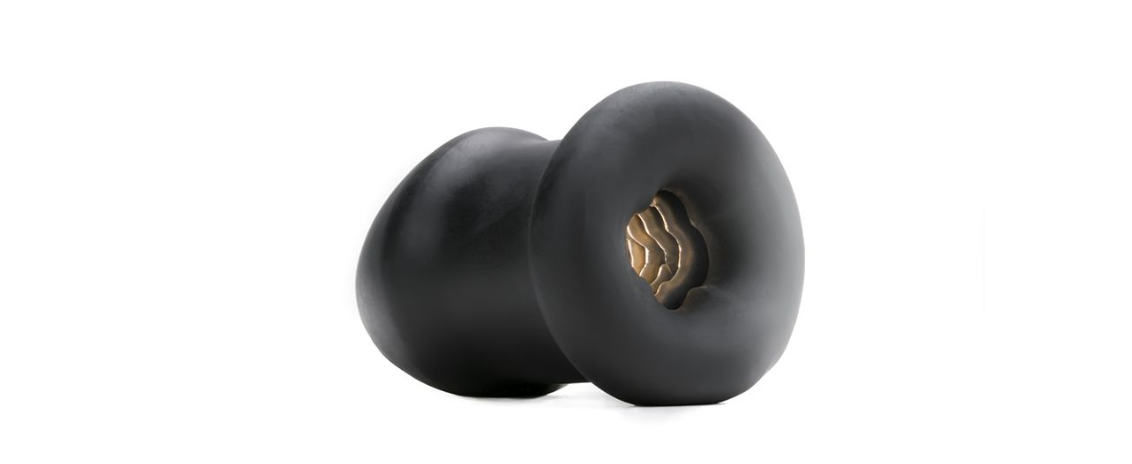 It's a cycle that Angel, whose XXX film Buck's Beaver was released in 2004 to launch his career as the self described "man with the pussy," is well acquainted with. Mainstream pornography never knew quite what to do with trans men, though the market for video starring trans women has thrived.
It took an aggressive (and handsome by hegemonic norms) trans man to convince them. 12 years later, cis privilege is far from being erased in the porn industry — but there are more sites dedicated to those who like watching trans men in action, like Bonus Hole Boys and FTM Fucker.
Angel's experience marketing his films had taught him to be persistent with selling the idea for Buck Off toy. He kept going — and resisted manufacturers' requests that he further define his market. "The same thing happened for my pornographic films," he says. "It's like, how do i know if it's going to sell, it doesn't exist yet!"
But times are changing. A study released in June 2016 suggests that the number of U.S. residents who identify as trans has doubled over the past decade. The community is growing, and predictably, it needs new and better ways to get off. 
The Perfect Fit's CEO Steve Callow eventually picked up Buck's idea, and to great success: Angel says the toys are already on back order, having hit the market only a few weeks ago. 
Though Buck Off has been billed as the first toy for trans men, that is only partially correct. Angel is the first to tell you that trans men have been employing sex toys as much as anyone. The issue is fit and function, especially for trans men who experience body dysphoria and eschew sex toys created for vaginas. 
Popular existing models utilized by trans men include the Blue Valentine, the Bro Sleeve and the Tenga Egg. Angel himself said he's used the cut end of a penis extender to pleasure himself.
However, the Buck Off may be the first product specifically designed for trans men. Angel and Callow based the design off of a shortened and widened penis stroker or penis extender. The user can roll their genital back and forth over the small tube, employing suction to get off. (Distributors are quite to note that the Buck Off may not work well for pre-testosterone trans men, or those taking hormones who haven't seen much genital growth.)
The black toy looks relatively plain — if butt plug-like. Angel explains that a top priority was keeping the Buck Off's retail price accessible.
An arrival of a new sex toy may seem like a minor deal when considering the oppression faced by the trans community, including the frightening murder rates that the community has been the victim of in recent years.
 But Angel is adamant that sexuality is an important part of the human experience (see his documentary Sexing the Trans Man for confirmation of this) and that acknowledging it is a crucial step in trans justice. Now that the toy is out, he'd like to start marketing it to mental health professionals. "This can help guys that are feeling dysphoria,"  he says.
The mere act of marketing a toy made to increase trans man pleasure, he surmises, inches up education levels on trans man sexuality. "It's all secret," says Angel. "No one wants to talk about it unless its pornographic. Most ppl who aren't in the community don't even know what it means for a trans man to masturbate."
In the future, the performer says he'd like to help develop masculine menstrual products for trans men who still get their periods. Perhaps as more products geared specifically towards trans men sell in high numbers, manufacturers will fill this gaps.
That rush may be already happening. He says The Perfect Fit requested to sit down with him to talk about plans for the next wave of trans sex technology. 
Clearly, it's not just trans men who benefit when we flesh out different ways of pleasuring the human body. Buck sees the Buck Off's potential for crossover. "I'm already getting cis gender men who say they're going to use this for a knob polisher," he says. "I think it can cross over to smaller penises, cis women."
For more information, visit the Buck Off site