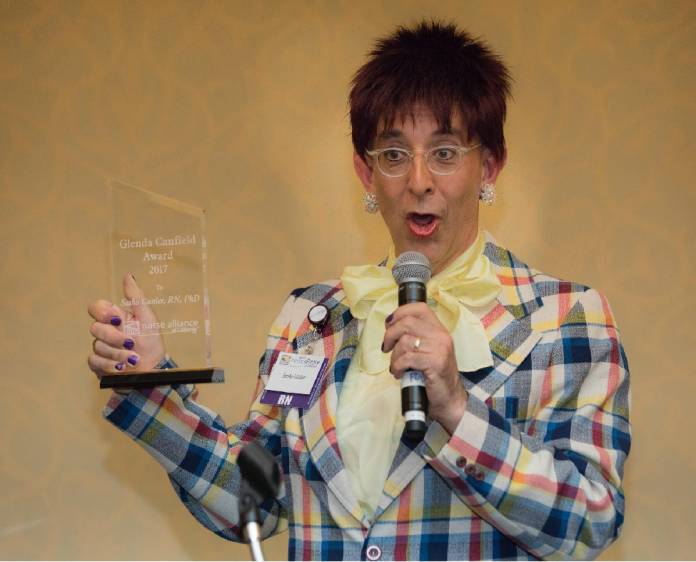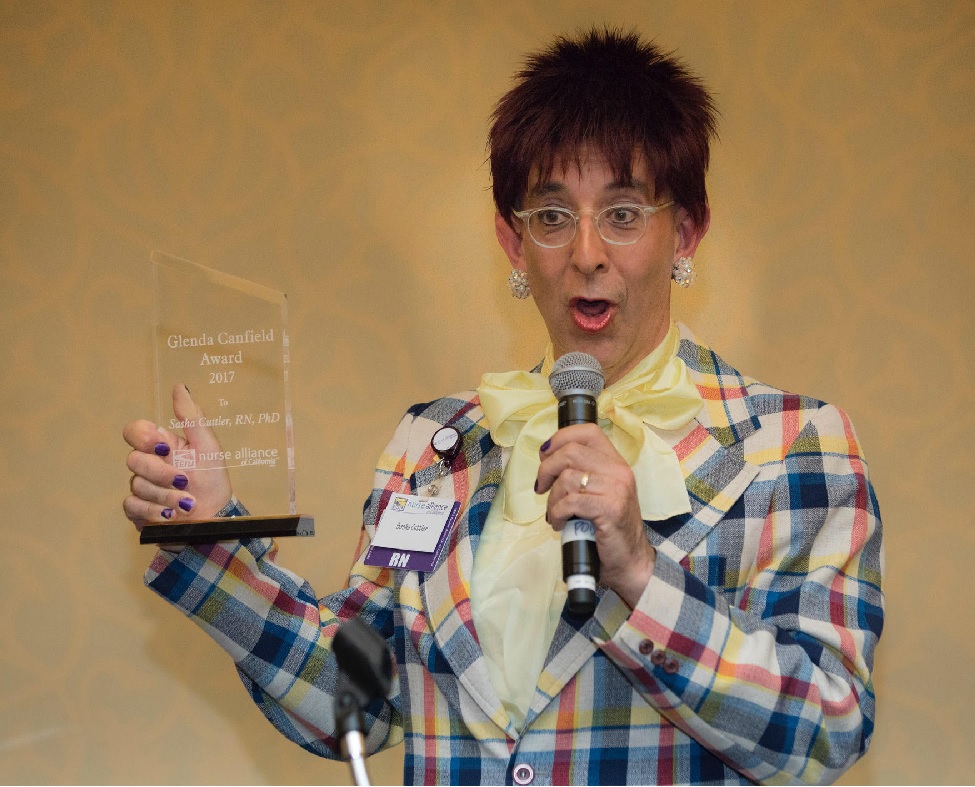 My union nurse colleague Helen voted for Donald Trump and loves to shoot guns.
Helen believes that nurses deserve respect and need to be active in their union. Helen loves her family and friends and dogs. She takes more pictures than I do and she's a sucker for hats.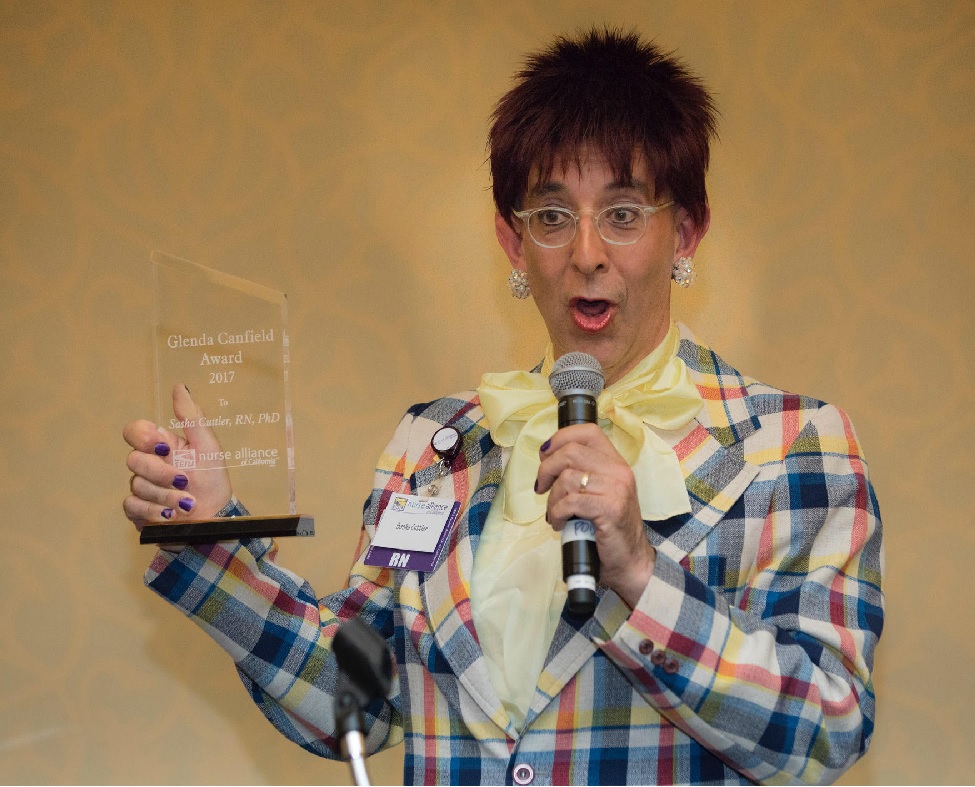 I had to excuse myself for the restroom at our Service Employees International Union Nurse Alliance meeting in Sacramento. When I returned, I couldn't find my hat until I looked up and saw Helen gloating with my hat on her head.
Another time I saw that one of Helen's social media friends was not amused by seeing a photo of me in drag. Helen explained that her friend is "just an old Navy man" and she already put him on notice that she's "gonna put his body in a dress" after he dies. Apparently he hopes to be buried at sea. "Doesn't matter, she told me, "I'll just put him in a dress and then dump him overboard!"  
She and I agree on some things. When I petitioned to prevent the renaming of San Francisco General Hospital for Facebook's Mark Zuckerberg, Helen stepped up with her support. While I ranted about the injustice of it all, Helen had just three words of advice: "Get a ladder!" 
Helen is one of very few of my friends and family who speak openly about supporting Donald Trump. I'm afraid that people across most political spectrums are afraid or angry. Many, of course, are both frightened and enraged. Social media have contributed to the mess we are in. Many of us have passed on a shocking discovery only to find that it was either completely false or destructively misleading.
Helen got sick of it all and rarely posts her political opinions. Instead I get to see her enjoying her family and her dogs. She paints beautiful pictures and helps other hospital workers organize their union. She goes to her church and she prays. She goes to the shooting range and fires her guns.
I have never seen Helen working clinically as a nurse in the hospital but I bet she's a darned good one. Nurses are trained to be caring and have to learn to listen to people of every background, personality, politics and belief. When people think of nurses they admire, I think it is rarely because they share the same political views.
Odds are there are some nurses out there who voted for Hillary Clinton like I did, but aren't very good at listening to their patients or are too impatient to be gentle. Besides being smart, skillful and strong, a nurse has to be compassionate and persistent. People didn't take a break from getting sick or injured or having babies after last November's election. Nurses didn't stop working their asses off, either.  
Maybe nurses should run the world. Why? Because there are a whole lot of us out there who make our living by bringing you into the world and being there for you when you get sick and hurt. It takes being both gentle and decisive. When drawing blood, for example, pain can be minimized by performing the procedure quickly and unhesitatingly.
Maybe nurses can model how to heal our fractured and battered world. While we walked over to the capitol in Sacramento, Helen introduced me to another conservative nurse explaining that we're "opposites" politically. That is largely correct. On the other hand, because Helen and I have been active in our unions, we understand that sometimes we have to agree to disagree.
But we are united on the importance of supporting nurses to provide safe patient care. We educated California legislators together to strengthen enforcement of safe nurse to patient ratios. At the end of the day, nurses can't help but have pragmatic observations that show we are all pretty much the same.
Helen admired my legs in fishnet stockings but said she can't wear them herself because when she takes them off, her feet look like waffles. That's an astute nursing assessment that we can agree on.  
But next time we're at a Nurse Alliance meeting together I'm taking my hat with me when I go to the bathroom.