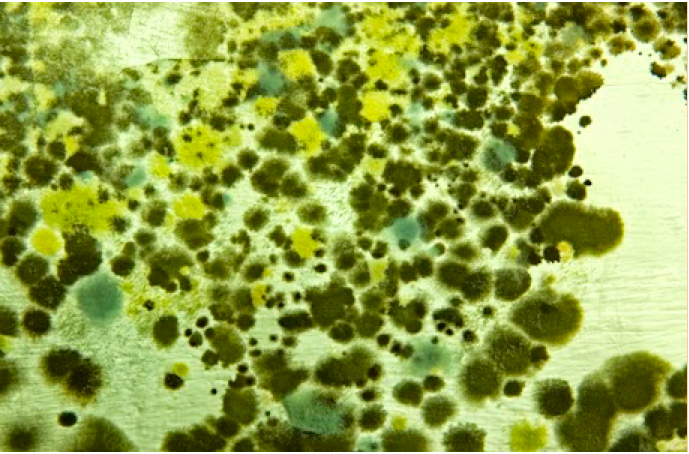 BROWNS 24, STEELERS 28
They did it, Doormat Denizens. Driving deep into the Shower Curtain (2nd string Steelers) territory with under two minutes to go, and the whole season on the line, wide receiver Corey Coleman did the Brownie thing to do — he dropped a perfectly thrown fourth down pass inside the Steeler 10-yard line (it would have been first and goal), ending the Browns threat to spoil the Perfect Season. It was a harrowing, nail-biter moment, and CBS switched over for the closing minutes, so the whole country got to watch the final flameout. Steeler defenders came over and encouraged the dejected Coleman to get up. Corey, dude, buck up: you made history.  From the Underdog sector of the Basement, Mr. Coleman, we hope you get your shot at redemption. It is certainly a moment that will be etched into every die-hard Browns fan's memory for loooong time.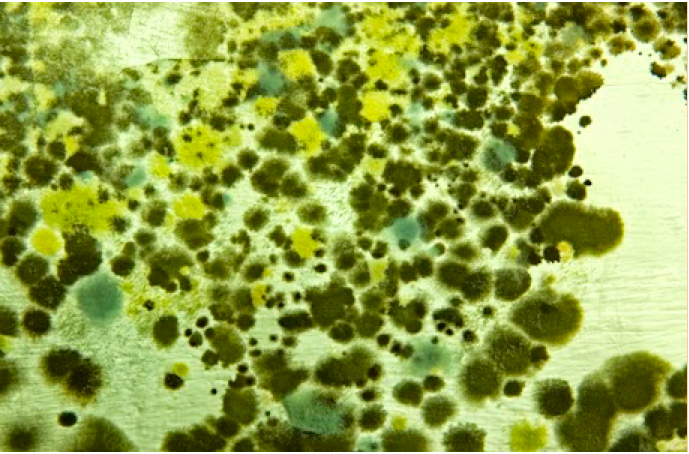 But let's get some perspective — it wasn't a pass into the end zone. The Browns would have had a few more downs to blow it, so don't go hanging it on Mr. Coleman. It's likely somebody else would have stepped up. They're the Browns.
Well, guess what? The 2008 Detroit Lions don't get to brag about it anymore. They've got 0-16 company. Owners of the worst record (4-44 over three years) since 1950*, the Blank Helmets have marched into NFL — and Doormat history — with such a stirring cadence that the Perfect Season Parade will be held, in Cleveland, next Saturday, Jan. 6th, at First Energy Stadium. Well, outside it. They better have a lot of security on hand.
Last year, the money raised for the scheduled parade (which was cancelled, of course, due to a victory) was donated to the Cleveland Food Bank. To be completely honest, sitting here on our duct tape orange plaid couch in our poorly heated Basement, nursing burnt coffee, with a possum nest holding position by the broken washing machine, and a mound of pizza boxes blocking the view of the TV, and a hangover that you wouldn — actually, I bet, this morning, you'd believe it —  the Doormat thing to do would be to take that money, stage a parade, and march straight to the Cleveland Food Bank, and have Mr. Coleman himself deliver the check. Underdogs gotta pull together, and that would be the Perfect Season thing to do.
*The Chicago Cardinals, from 1943-45 went 1-29, easily the worst winning percentage ever, and if you include the the last six games of '42 and the first game of '46, it's 1-36, pretty darn stinky.  But, the disqualifying item is the '44 Cardinals were, in fact, the Chicago Pittsburgh Cardinals-Steelers. There just were just not enough guys around at the time, because of something called World War Two, to make a proper bad team. Combined teams do not count for all-time stats for a franchise. 
DOORMAT DIVISION STANDINGS, FINAL STANDINGS
NFC
                                  W-L          PF        PA      DIF

NY GIANTS               3-13         246      388     -142
TAMPA BAY              5-11         335      382      -47
CHICAGO                  5-11         264     320      -56
SANTA CLARA         6-10         331      383      -52
WASHINGTON *        7-9          342     388       -46
GREEN BAY*             7-9          320     384       -64
AFC
                                  W-L          PF        PA      DIF
CLEVELAND             0-16        234      410     -176
HOUSTON                 4-12        338      436      -98
INDIANAPOLIS         4-12        263      404      -141
NY JETS                    5-11        298      382      -84
DENVER                    5-11        289      382      -72
MIAMI                        6-10        281      393      -112
OAKLAND                 6-10        301      373      -72
*Parity Patio Patrons: 7-9 is not full membership in the Doormat Division.  Must lose 10 for entry into Basement.  7-9, you spend the winter out on the patio, making the coffee and cooking the weenies.  Don't let the weenies freeze.
BUFFALO BILLS IN PLAYOFFS?  PLAYOFFS???
BENGALS 31, RAVEN-POES 27/  BILLS 22, DOLPHINS 16
In a finish you just had to love, the Biffalo Buffs half back into the playoffs for the first time in 17 years (it was the current longest streak in playoff droughts) because the miserable Cincinnati Bengals un-bungled themselves, and pulled off an insane final drive and beat the Baltimore Ravens with a 44-yard pass play that had at least part of Ohio going nuts. 
Shedding the Orange-bad in the final minute, after blowing a 14-point lead, the Bungles waltz into the off-season with a 7-9 record, escaping the Basement by the narrowest of margins, and simultaneously vaulting the unlikely Bills into the playoff arena.  Woo-hoo!
The Bills did win their game against the Fins, who were starting a QB name Fales (seriously?), so they didn't completely back into the "big dance." Funny thing- they get to play the Jaguars next week in what has to be our DOORMAT PLAYOFF game. The Jags just got out of the Basement, and the Bills are forever toying with ineptitude. Don't think the Bills don't have a chance. They could — holy cow — win this game.  
With the loss, the Fins make the Ten Club (at least 10 losses), and receive full membership in the Basement for the winter.
RAIDERS 10, CHARGERS 30
Good God they really did it — they made it to 10 losses. Ka-BLAM. The Raydurz did their worst to help the Chargers get into the playoffs. It was the least they could do, and doing things the least has been the M.O. around Raider headquarters this season. Easily the league's biggest flameout of the season, owner Mark "What's that on top of your head" Davis wasted no time firing Jack Del Rio after the conclusion of the game. I'll bet even that was sloppily done. Unfortunately, Mark won't be firing himself, which is what the Raiders really need.
But, instead, he'll be taking his square-wheeled cart of un-disciplined Silver and Blacked Out mythology with him to Las Vegas, where indifferent tourists who just lost $4,000 at the Keno table will be ushered in with free tickets, complimentary concessions and a lap dance as enticement to sit in his cave and watch real losing. Hmm, at least that barn will have the Biggest A.C. Bill in Vegas. Think you lost a lot last night? Just watch some Raider Commitment to Excrescence, and you'll be more than ready to get back into the Casino!! Anything will look like better odds after you watch our- hey where ya going?
Davis will also attempt to bring back John Gruden for the umpteenth rumor spin, in a vain grasp at the last glory days, and to eradicate the Curse of Chucky- when Gruden got his revenge on Al Davis, and clobbered the Raiders with his Tampa Bay Bucs in Super Bowl XXXVII (2003).
TOXINS 13, COLTS 22
Take your big cowboy hats off and put 'em over your hearts, fans, because the Houston Toxins slid all the way from 3-3 to 4-12, and passed the Colts on the final day of the season, to finish in a solid, proud second place in the AFC Doormat. The Toxins swept the Colts on the season, and win the tiebreaker.  The Clots finish 4-12, and beat these teams:  Browns, 49ers (before they lost their way and started winning), Texans, Texans.  So, Indy was plenty bad, but just not bad enough.  Clearly this was not enough, as the Clots fired coach Pagano.  That'll fix it.
GIANTS 18, WASHINGTONS 10
Ooops. Well, you can't lose 'em all. Giants still nail down second pick in the draft. Redskins almost make it to 10 losses, but just didn't have enough mistake-prone players. Maybe next year.
JETS 6, PATS 26
The Jets committed nine penalties yesterday, with six of them going for Patriot first downs. They didn't need to do that, but gifts are appreciated at this time of year, even for a team that seems to get 'gifts' on a regular basis.
49ERS 34, RAMS 13
Out!  Beat it. Fun fact:  49ers first team to ever lose the first nine, and then win six games (five was enough, in fact).  Shocking turnaround.  Never seen it, and the stats confirm it.  They still made the 10 club, but boy is that tainted. They are going to have to pay for those Pabst talls.
BUCS 31, SAINTS 24
In some sort of final insult, the Bucs finally win a game in the final moments, after snatching defeat from the jaws of victory in countless others.  Actually, it's 11 losses, to be precise.  Bucs QB Jameis Winston rifles 3 interceptions, but it was just not enough.
BRONCOS 24, CHIEFS 27
Orange is as orange does.  Excellent futile comeback from 14 down. 
Bongos coach Vance Joseph (did you even know that's who coaches this team?) gets to stew in his own New Year's hangover until his meeting today with VP John Elway.  Have a little hair of the dog, V.  You may have to keep coaching this time bomb next year.
BEARS 10, VIKINGS 479
I'll bet John Fox took his time leaving the field yesterday. Just don't coach another Orange team, John. You need a break.
ORANGE-YOU-BAD FINAL STANDINGS
BROWNS    0-16
BRONCOS  4-12
BEARS        5-11
BUCS          5-11  (honorary orange bad)
FINS            6-10
BENGALS   7-9
TEN CLUB MEMBERSHIP, 2017
An unprecedented number of teams cleared 10 losses this year, ELEVEN, seriously depleting the Parity Division (only one 8-8 team, the Cards).  the AFC contributed an unprecedented 7 Ten-loss clubs.  Here they are, in all their tarnished glory:
Browns        0-16
Giants          3-13
Texans         4-12
Colts            4-12
Broncos       5-11
Bears           5-11
Jets              5-11
Bucs             5-11
Dolphins       6-10
49ers            6-10
Raiders        6-10
A FINAL WORD
It's been a wild season, fans, capped off with the ultimate in Doormat perfection, an 0-16 team. May you find victories in your future, in your coffee, in your change jar. Remember, America doesn't love a winner (except for really annoying rich snobs who think every human besides them is in the "service" industry) — they love an Underdog. One who rises up and wins, from out of nowhere.
In daily life, we spend a lot more time absorbing losses, big and small, than wallowing in victories. In fact, part of loving your team that finally DOES win is that they are doing it for you, and you can continue on your crooked path of small victories and innumerable losses, while relying on the camaraderie of coping with it with all with your fellow humans, family, friends, and like-minded fans. But your TEAM– they pulled it off. Maybe.  Some DAY. And you didn't have to lift weights to get it done.
That's why we come to just hate "winners" and can't wait for them to get taken down a peg…or 12. Think about the Patriots (Pats fans leave the room)…keep thinking…what do you want to happen to them? Right now, it's get to the Super Bowl, and just get clobbered, right?  Or is it just get snuffed in their first playoff game by, say…Buffalo? You get the point.
I'm stepping out from behind the curtain for a moment because nobody's cleaned back there in ages and whew its — wait a minnit. The SF Giants had never won a World Series since moving to SF in 1958.  I moved here in '77.  In 2009…still no World Series victory. I did the math — 51 years. It was going to outlive me — happens all the time. But, improbably, they pulled it off.  Oh my god the payoff.  I cried. We all cried. The Trophy in coach Bochy's hands riding in the convertible down Market St….it was REAL. We got there, and it sure didn't come cheap, baby. 52 years.
I don't know about you, but we- the Doormat Division– cannot stand some kid who lives in Snotbank, WI, choosing the Yankees or the Warriors (my team, but I know they are becoming really tiresome to everybody else) or the Pats as their favorite team. Teams nowhere near their Sphere of Losing. Hundreds of miles away! That's just weird. It's painless, I guess. They don't get it. It's not earned. It's remote — not nearby, like the rest of the damn bungles that you live with in your town. But they're young and skeered, so – give them time. If they spend their whole life just bandwagon jumping, then they…they aren't real people. They don't want to get down in the trenches and muddle through to…Honey, should I pick up some beer?
For the rest of us? Stick with them. Stick with those lousy Browns, Raiders, Broncos, Lions, Giants. You know they'll be back. And if not in your lifetime, then in your kids (or the kids in the neighborhood), or your grandkids, or — OK that's enough of that. Be helpful. Hand it down. It's your civic duty.
The Basement wraps it up for another lustrous, long winter. We'll be back for some season-ending notes.  May the victories be all the sweeter, some sunny day.
ANNNnND THAT'S THE VIEW FROM THE BASEMENT!!!!