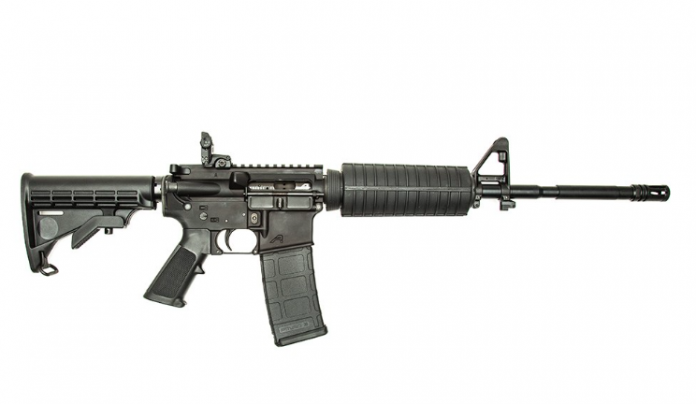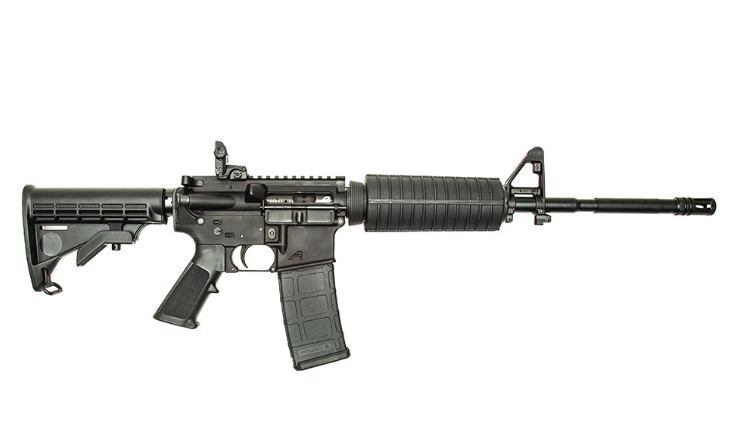 Local gun control advocates have a new target in their crosshairs – 401K retirement plans.
An online petition was introduced this week asking Vanguard, one of the largest providers of retirement funds, to divest from gun companies. More than 2,000 people signed the petition within the first 24 hours. 
"If you have a 401K managed by Vanguard, then you are likely invested in the gun business," says Andrea Buffa, a San Francisco activist and author of the Care2 petition.
Buffa started the petition to get people thinking about the firearms industry and the role Wall Street plays in it.
"If Congress won't act on gun control, then let's pressure Corporate America instead," she said.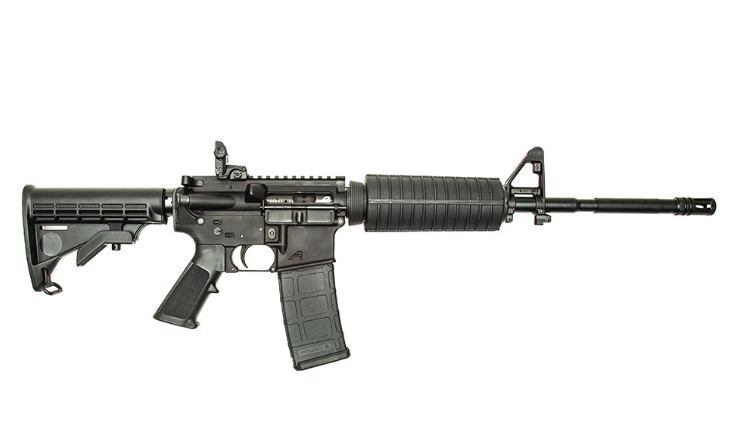 Vanguard is the second largest provider of exchange-traded funds in the United States. It is also one of the top investors in American Outdoor Brands and Sturm Ruger & Company, both of which make semi-automatic rifles like the one used in the Parkland school shooting in Florida this month that left 17 dead.
"People unwittingly have their money wrapped up in funds that support the sales of AR-15s," Buffa said. "What this petition is doing is educating them about this connection so that they can take action."
While the latest school shooting happened 3,000 miles away, some of the biggest companies whose retirement funds are invested in gun stocks are headquartered here in the Bay Area. Heavy hitters such as Facebook, Google, Twitter, Kaiser Permanente, Autodesk, and Clorox all provide employees with Vanguard-backed retirement plans.
Even public employees working for school districts, including the San Francisco Unified School District, are shocked to learn their portfolios may support gun makers.
"I'm horrified," said Cynthia Lasden, a teacher at Fairmount Elementary School in San Francisco. "I moved my investments to Vanguard because of their reputation as a socially responsible investor."
She said the company needs to follow the lead of Delta Airlines and others who are taking a stand against gun violence in this country.
Delta, along with nearly a dozen other companies, has cut ties with the National Rifle Association in the wake of the Parkland school shooting.
Dick Sporting Goods, one of the nation's largest outdoor sports retailers, announced Wednesday that it will no longer sell assault-style rifles and raise the age to 21 for firearm sales. Under intense pressure, Walmart announced it, too, will not sell guns to anyone under 21.
Jodi Levin, who works at a Bay Area tech company that uses Vanguard to manage its employees' retirement funds, said she's done waiting for politicians to lead.
"We need to send a message that our children are more important than semi-automatic rifles," Levin said. "I was heartened by the actions taken by Dick's Sporting Goods, which proved there is a place for conscientious businesses to step into the space left empty by our political leaders."
Penolope Whitney, a former employee of Kaiser Permanente, said she believes gun violence is a public health issue.
"I'm sure all the heroic Kaiser Permanente staff who cared for the Las Vegas shooting victims would be horrified to hear their retirement money may be invested in assault weapons," Whitney said.
She said she's hoping the leadership at Kaiser will use their power to demand Vanguard stop investing in American Outdoor Brands and Strum Ruger & Company.
The Vanguard funds that are at the top of the list of American Outdoor Brands and Sturm Ruger & Company shareholders are the Vanguard Small Cap Index, Vanguard Total Stock Mkt Idx, Vanguard Small Cap Growth Index Inv, Vanguard Extended Market Idx Inv. Vanguard did not respond to requests for a comment on its gun company investments.
Financial advisors say investment companies don't make it easy to find out what types investments are in their 401K plans. They recommend employees contact their human resource department, find out who oversees retirement accounts and ask the portfolio manager to drop the gun company stocks.
The website Goodbye Gun Stocks allows users to see if their 401K savings have investments in gun companies.
UPDATE: Vanguard spokesperson Corolyn Wegemann told us:
We understand that investors hold a wide variety of personal beliefs that they want reflected in their investment holdings and may wish to avoid certain companies. For those investors, we offer Vanguard FTSE Social Index Fund, which screens companies based on certain social and environmental criteria. The fund excludes gun manufacturers. A small subset of Vanguard funds own stock in gun manufacturers; 29 out of 388 funds have holdings. Investors looking to screen Vanguard funds for specific holdings can also use this tool on Vanguard's website.

With our index funds, Vanguard follows a full replication strategy (i.e., owning all stocks in the benchmark) in order to provide investment results that track the performance of the index as closely as possible. When full replication is impractical or too costly, we use an optimization strategy in which we hold a representative sampling of the benchmark in order to mirror its returns. We will continue to adhere to these strategies.