So far, the ranked-choice voting strategy of Mark Leno and Jane Kim seems to be working: While London Breed was in first place, Leno in second, and Kim in third, the vast majority of Kim's second-place votes went to Leno, giving him a 1,000-vote lead.
There are still a lot of votes to count, and that pattern could change: Kim won more votes than Leno on Election Day, and if she moves into second place, we have no idea what the final outcome will be.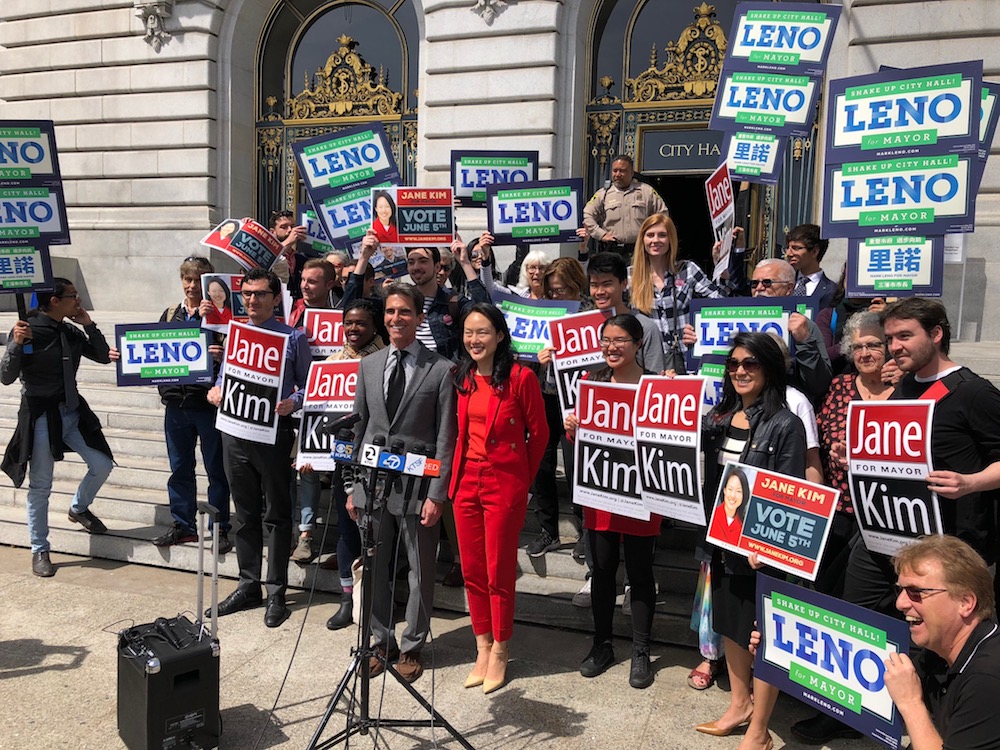 There are probably more Leno-Breed voters than Kim-Breed voters.
But for the moment, it appears that Leno is winning – and that would be a huge change from the establishment that has been running City Hall for the past 15 years.
At the same time, it's abundantly clear that Rafael Mandelman has won in D8, giving the progressives a six-vote majority on the board.
And with the victory of Prop. F and the defeat of Prop. H, the progressives have a lot to celebrate this morning.
We will know a lot more at around 4pm, when the first group of election-day absentees are counted.