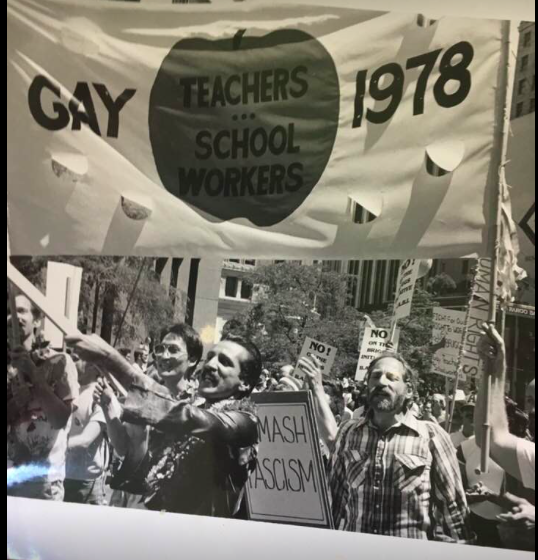 In 1978, it was scary to be a gay teacher. The Briggs Initiative, which would have banned lesbian and gay people from teaching in public schools, was headed for the November ballot. In Miami, a gay-rights ordinance had just been repealed.
But in the June Pride Parade that year, Tom Ammiano led a contingent of gay teachers, kicking off what would be a successful statewide campaign to defeat Briggs.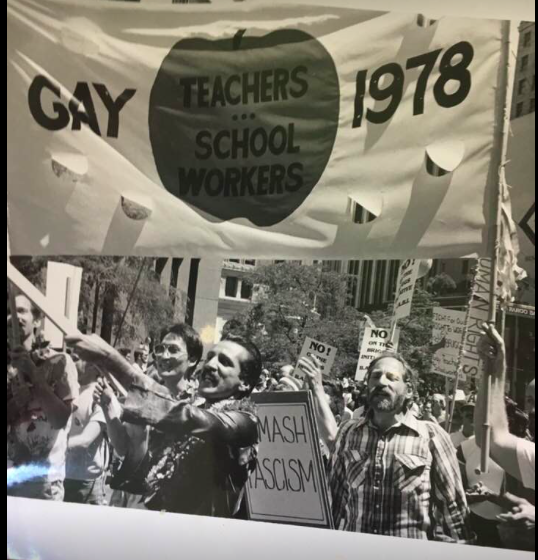 Pride was different back then, Ammiano told me. "We were worried about the cops," he said. "There were people who were shouting that we would burn in hell. It was nervewracking.
"But the crowd must have been big because the cheers for the gay teachers were huge. People were crying when they saw us. It was unsettled times, but when you were in that parade march, that was the sanctuary."
Today's Pride parade was large, festive, fun, political, and commercial. Forty years after the defeat of Briggs, the cops weren't a problem at all; in fact, I saw a young man (from where, and why was he here?) come up to a group of cops outside the library and ask if they were going to arrest a naked man in the street.
"No," one of the cops said, shaking his head the same way I was. "I'd have to arrest half the city."
Today, on the main stage, a young man named Gavin Grimm told the story of his transition – and his long legal fight to use the bathroom in his high school. His poise and confidence was amazing; it's not easy to address a crowd that big. His story and struggle were inspiring.
There are still echoes of 1978 – the Trump Administration is trying to roll back gains that the LGBT movement has made over the past four decades. That gave the parade a more political edge than we saw a few years ago. Between the Bud Light and the US Bank booths, there were signs protesting Trump's separation of families at the border. There were people who, like Ammiano 40 years ago, are resisting fascism.
Festive, rebellious, and with a nod toward history (the anti-Briggs crew marched Number Three in the parade), here are some of the images we captured today.