This was going to be a really mopey essay about moving away from San Francisco, and coming back to visit, and being sad and feeling lost and maybe like I didn't have a hometown anymore. You can thank writer, editor, and person-about-town Stuart Schuffman for sparing you that tearful account of an $11 Sixth Street Taqueria Cancun super veggie burrito (sin crema.)
Broke-Ass Stuart, as he is better known to the strife-filled City By The Bay, has long channeled the standard moans about the city's precipitous tumble into hyper stratification into rueful yucks. Here, a climactic point to this milieu, of sorts; a web comedy series named "Shaky Ground" that Broke-Ass created alongside Jared Swanson, and that debuts today on a YouTube near you.
It seemed like a good opportunity to postpone my inevitable "you can't go home again" missive. Yes, let's interview Stuart.
A stalwart in the city since he moved up from points south (San Diego and Santa Cruz, in that order) 15 years ago, Broke-Ass has been my dependable voice for outrage and municipal musings in his SF Examiner column. Remember when he ran for mayor against Ed Lee? With "Shaky Ground", we see Stuart's vision of SF—a kinky, challenging, tragic, but ultimately comic land of vivid characters and wacky misadventure. He also acts as the series' decided bad guys, one of whom offers—let us say—an extremely camp housing situation to a hapless city newcomer.
The first episode debuts today on the series' YouTube channel. It introduces viewers to a chap (again, played by our whimsical bard himself) and his rather troubling relationship with a Siri-like digital entity, on steroids. Of the remaining four episodes, Broke-Ass promises, "weird roommates searches, a hilariously dead-pan dominatrix, and a man who renting out his apartment to tourists—but the apartment isn't exactly what he advertised." It never really is, is it? *sob* *guffaw*
48 HILLS What was the motivation behind making this show? Are we in a "laugh so you don't cry" type situation regarding the state of San Francisco?
BROKE-ASS STUART I just had to make this show. There's so much to make fun of, I mean really, there's so much fuckery in this city and nobody was quite doing it the way I wanted to. This place has absolutely broken my heart more times than I can count, so the least I could do was give it a proper roast.
48 HILLS The show deals with San Francisco problems in a light-hearted way, but I know you and know there are some real frustrations with the city that you have to deal with. Is there a moment you can point to and say, "Yes, that is the most depressing SF thing that has ever happened to me"? 
BROKE-ASS STUART I mean there's so much, really. Every single day I see something that really bums me out, like some poor person shitting in the street because they have nowhere else to go. Or some rich douche riding by on his hoverboard, weaving between people shooting up. But then I'll come across something that makes me say, "You know what, I still love this city more than I often admit." Just the other day I saw someone dressed as a flirty Easter Bunny for no particular reason other than you know, San Francisco. And no, it wasn't on Easter.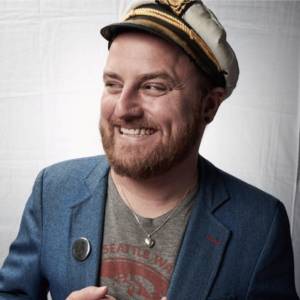 48 HILLS But what gives you hope for the city? You're still here, so I know there's something that moves you still.
BROKE-ASS STUART What gives me hope about San Francisco? The fact that Republicans hate it so much 🙂 For reals though, I think about leaving, but I don't know where I'd go. I've built my whole career around thinking, talking, and writing about San Francisco. I worry about how I'd make a living if I left. Plus, although SF does get me down sometimes, I am such a lucky person. I live a pretty incredible life and SF has given that to me. I just wish all my friends were still able to be in SF and share in that life too.
48 HILLS Do you think it's possible that the city will ever go back to a time when rents weren't a crime against humanity? What would that take? 
BROKE-ASS STUART No, I don't think rents will ever go down and I don't think we'll ever get San Francisco back. I mean maybe if there's a natural disaster and people flee or maybe if all the VC companies leave Silicon Valley and go to Iowa. Right now it's just about fighting to keep what hasn't already been lost.
"Shaky Ground" premieres Wednesday, and starts with a total of five weekly episodes.