In the 25-year stretch from 1977-2002, saxophonist Wayne Shorter—described by The New York Times as "probably jazz's greatest living small-group composer and a contender for the greatest living improviser"—appeared on 10 Joni Mitchell albums and solo on Steely Dan's Aja, all the while upholding his incredible progressive jazz legacy, one of the most storied the business. Shorter and Austrian-born keyboardist Joe Zawinul, both graduates of Miles Davis's electronic bands, co-founded Weather Report to further explore the amalgam of rock and jazz.
Heavy Weather, their popular magnum opus album, backed-up with the animated force of bassist Jaco Pastorius, captured all the best looks fusion could ultimately be. The searing Afro-Cuban rhythms in  "Palladium," with smashed-right acoustic-electronic jazz melodies riding on top, made this triple-headed beast of a tune sound both conventional and academic, zigzagging with a swing for almost five minutes. The modern and contemporary intermixture remains a common theme in jazz even today.
Scheduled to perform with his quartet over three nights at SFJAZZ's Miner Auditorium in January of 2019, Shorter took ill, which led to the performance being scratched. A new plan cam about, masterminded by piano legend and Wayne's best friend Herbie Hancock: a tribute and benefit for Wayne's medical expenses, with an all-star roster of jazz greats and musical "family" that included Herbie, Terence Blanchard, Kamasi  Washington, Terrace Martin, Branford Marsalis, assembled over three nights to perform classic compositions by the 11-time GRAMMY winner, 1998 NEA Jazz Master, and 2018 Kennedy Center Honoree.
Different lineups of musicians performed each night, all anchored by Wayne's longtime quartet members: pianist Danilo Pérez, bassist John Patitucci, and drummer Brian Blade. Each of these concerts will be broadcast for the first time during this exclusive Fridays At Five three-part series at SFJAZZ.org.
The new weekly online membership program launched in the face of the COVID crisis to support SFJAZZ's ongoing operations and artists in anticipation of reopening. The program is supported by a
$5 monthly/$60 yearly membership. Direct support of artists is provided via a "tip jar" that is available prior, during, and after the broadcast that is split 50/50 between artist and SFJAZZ. For these four concerts, 100% of the "tip jar" proceeds will go to Wayne Shorter for needed medical expenses.
Broadcast dates:
Friday, May 22 | 5 PM w/ Kamasi Washington and Terrace Martin
Friday, June 26 | 5 PM w/ Herbie Hancock, Terence Blanchard, Terrace Martin
Friday, July 31 | 5 PM w/ Branford Marsalis and Terence Blanchard
The first performance, this Fri/22 features tenor saxophonist Kamasi Washington and saxophonist-keyboardist Terrace Martin, two of the leading figures on the explosive Los Angeles scene, exploring modern and contemporary takes on jazz through hip-hop and electronic music, loosely grouped as the West Coast Get Down collective.
A young veteran of work with Gerald Wilson, George Duke, Herbie Hancock, Wayne Shorter, Flying Lotus, and Chaka Khan, Washington made an impactful statement with his aptly named 2015 3-CD Brainfeeder Records debut The Epic, which earned Best of Year accolades from the hip-hop, pop and jazz press, Album of the Year in the DownBeat Critics Poll, and a worldwide audience as one of the most notable crossover jazz artists in decades. His follow-up, Heaven and Earth, was released in 2018.
Along with Washington, Martin is one of the prime movers behind hip-hop superstar Kendrick Lamar's multiple GRAMMY-winning 2015 album To Pimp a Butterfly. Described by Okayplayer as "the new age Quincy Jones," Martin has worked extensively as producer and performer and released six full-length albums. Most recently, Martin released They Call Me Disco, a six-song collaborative EP with Chicago Emcee Ric Wilson, and has been part of Herbie Hancock's working band, producing his upcoming album.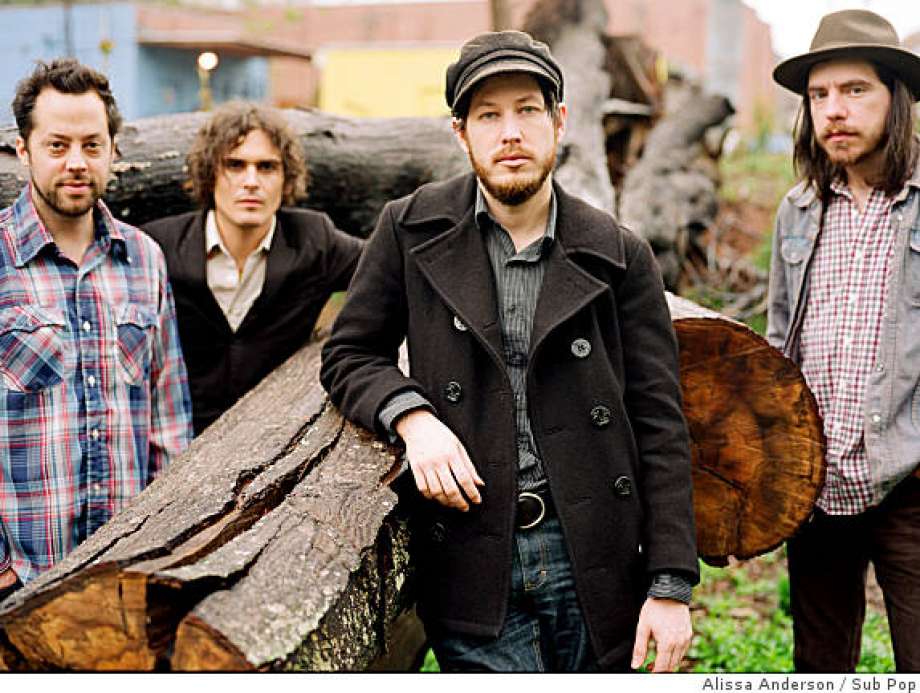 NOISE POP NO PLACE LIKE HOME
In other music streaming benefit news: Noise Pop continues its free live-streaming series, aptly titled "No Place Like Home" this week. It's a virtual benefit for the Bay Area independent live music community, and the headlining performers throughout include some longtime favorites. Tune in Tuesdays and Thursdays from 7-8 pm to catch sets, conversation, and other hijinks from local artists highlighting a favorite local venue.
This week's performers are Josiah Johnson and Lauren O'Connell on 5/19 in partnership with Starline Social Club. Then on 5/21 Fruit Bats and Vetiver in partnership with The Chapel. The streams are free to watch and donations from each event, $20 is the suggestion, will be shared by the venue, artists, and Noise Pop.
Follow the Noise Pop event page on Facebook for upcoming shows, and watch on their Twitch and YouTube channels.
These events are being held in partnership with independent music artists and venues to raise funds for those heavily affected by COVID-19, and promote awareness of their vital cultural contributions. All funds raised will be split among the co-promoting venue, artists, and Noise Pop's Staff Relief Fund.