When people were asked to stay at home as much as possible due to the COVID-19 pandemic, Wendy Macnaughton wanted to do something to help relieve the fear and anxiety so many people are feeling. The graphic journalist and illustrator of three New York Times bestselling books (including recent sensation Salt, Fat, Acid, Heat by Samin Nosrat) decided on online drawing classes, which she hosts for half an hour on her Instagram Live at 10am every day. 
#DrawTogether with WendyMac has become wildly popular, mostly due to Macnaughton's open, welcoming charm. She starts each lesson by balancing a pencil on her upper lip (something her students love to emulate), then leads the class in a dance or stretch to warm up. Next, she encourages the artists to draw rainbows, or birthday cards, or portraits of their dogs. Tens of thousands of children in more than 40 countries have joined in and now the classes are on YouTube as well. 
There's a reason these classes have become so in demand and a welcome part of the schedule for both kids and parents at home, says Macnaughton's friend, Vinny Eng.
"She's so beloved, and she's got such a great demeanor," he said. "She's got an amazing ability to engage anyone who watches, and she makes them feel included and accepted. There are no aesthetic concerns—your output is not measured—it's the communal nature. Like she says, we're better together when we draw together."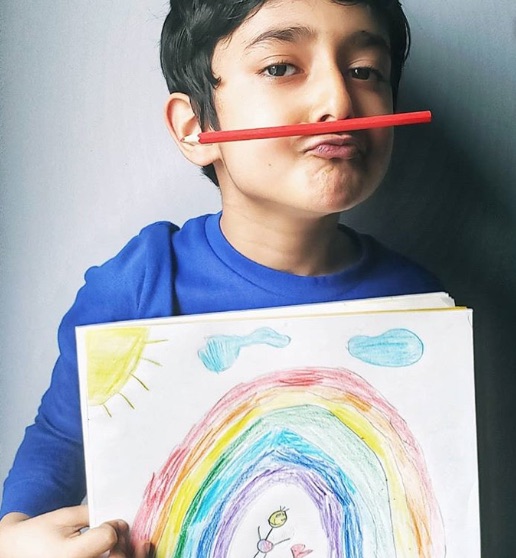 One day Macnaughton and Eng were talking about her classes and a project of his, SF New Deal, which buys meals from restaurants and delivers them to people in senior centers or housing projects or other spots where people face food insecurity. Believing that art is an essential need as well, they thought of delivering kits of art supplies to children who might not have them.
Macnaughton's friend, Michelle Morrison, who is on the social impact team at Dropbox, secured 600 kits to be delivered to the Boys and Girls Clubs in San Francisco. As a way to support a local art store, they source the materials for the kits—watercolors, crayons, a pencil, an eraser, and sharpeners—from Arch Drafting Supply in Potrero Hill.  The kits include an activity sheet as well.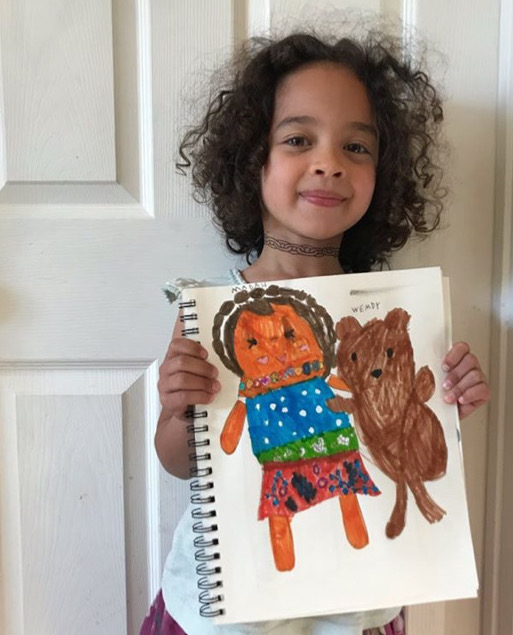 Noting that Macnaughton, who has a background in social work, has a deep well of compassion, Eng calls the nonprofit, #DrawTogether, launched by Macnaughton and her wife, Caroline Paul, author of books like The Gutsy Girl, a big lovely marriage of art and activism. Their original GoFundMe to deliver more kits met its goal of $27,500 in just one day. Now they have another campaign, with the aim of delivering kits in Oakland as well as Queens and Brooklyn, some of the hardest hit areas in the country.  
"Children are experiencing a lot right now," said Eng, the program director of #DrawTogether, "But they know how to use a pencil. It's like Wendy says, 'Drawing is seeing and seeing is looking and looking is loving.' It's simple and profound."