Despite a surge of cases in the Bay Area, San Francisco seems full steam ahead on reopening its businesses and services. This weekend bars and restaurants opened for outdoor service—with some managers touting the move as successful (and some businesses, like Zeitgeist bar, adopting a completely different vibe).
Zeitgeist has opened back up and it's a whole new world. pic.twitter.com/GwTZL8vZgm

— (((BrokeAssStuart))) (@BrokeAssStuart) June 12, 2020
The need for many businesses to start earning revenue immediately could spell life or death, and many are pushing to open soon—unless more help from the city and state is on its way. Good luck with that: The city seems gung-ho with its current schedule.
Which activity are you most excited about reopening this week? https://t.co/f7DbwJ5kCn

— San Francisco DEM (@SF_emergency) June 15, 2020
But there are lots of unanswered concerns about reopening, including the possibility that workers will not only be kicked off unemployment, but may have to choose between their job and the health risk level they feel comfortable with. Some owners who've weighed the costs say that functioning fully with a limited amount of customers doesn't add up in terms of profits and staffing.
Staring today, retail stores can reopen for indoor business. Sean Quigley, founder of famed Mission plant and curio shop Paxton Gate reached out to us to tell us why he wasn't ready to reopen quite yet. Paxton Gate currently offers curbside pickup and shopping for its items. But a full indoor retail opening—as SF malls have just done—is off the table at the moment, Quigley writes in an open letter, due to concerns about financial viability and workers' preference. Other small retail outlets like Bird and Beckett Books have voiced the same concerns.
Here's Quigley's letter:
Paxton Gate: Why We're Not Re-Opening
A letter from the Founder of the Mission's Eclectic Curio Shop.
Help us save local journalism!
Every tax-deductible donation helps us grow to cover the issues that mean the most to our community. Become a 48 Hills Hero and support the only daily progressive news source in the Bay Area.
The short answer: We can't afford to and our staff isn't yet up for it.
Running a retail store like Paxton Gate requires a lot more behind the scenes than many folks might imagine. To re-open with something even close to our pre-pandemic hours, requires a minimum staff of about ten. There's me, doing my best to help run the show, we've got a full time buyer, an eCommerce and marketing manager, a full time shipping and receiving supervisor, our office manager who splits her time between Paxton Gate and our design-build company, our store manager, and a retail sales staff of about five.
Although, the Mayor's office has allowed retail stores to reopen, for us the cost of doing so far outweighs any level of sales we can imagine achieving. In fact, the constraints imposed on opening increase our cost of operating while decreasing our ability to generate sales. Paxton Gate is a tactile store and, as anyone who has been there will know, is bursting at the seams with curiosities just begging to be touched. When we combine the requirement for shoppers to social distance, rearranging the merchandise to accommodate that, and either prohibiting shoppers from touching merchandise and/or cleaning or sequestering merchandise after each visit, the cost is unrealistic.
Not to mention the fact that we'd likely have to schedule more people on staff to support overseeing shoppers, cleaning, and regulating the numbers that enter. I favored and still support the early shelter in place and I'm certain that it saved thousands of lives. I applaud Mayor Breed for her quick and decisive action, but it has made what is normally a tough time to survive next to impossible.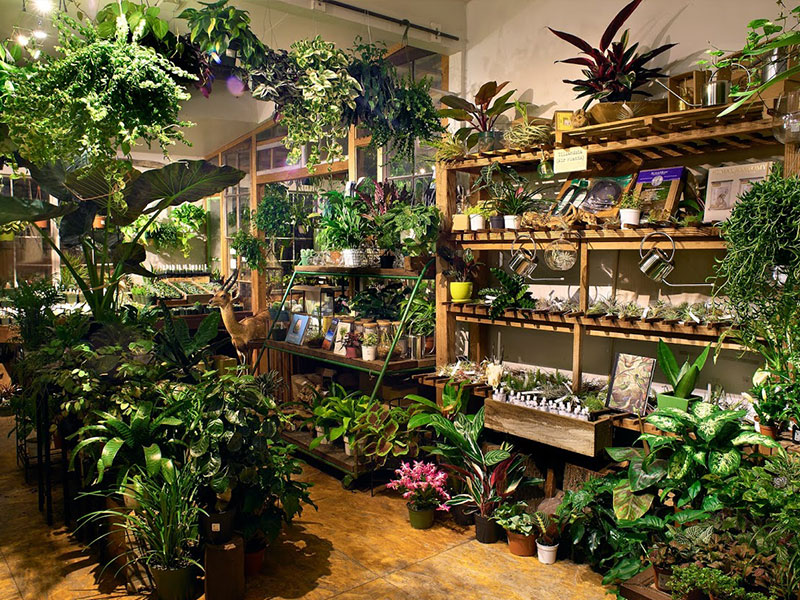 In addition to the financial challenges, our staff has valid concerns about working with the public and frankly most of them would prefer to stay on at least partial unemployment. When combined, EDD benefits plus the federal stimulus are far more than any retail worker can make, even when paid above San Francisco's minimum wage, which by the way, goes up July 1st! As a result, we are working with them and trying to find a healthy balance between feeling and staying safe, allowing partial EDD benefits, and helping Paxton Gate to prepare for when those normal times do return.
In the meantime, we're giving the store a deep clean, updating what we offer online, and we're doing our best to rethink retail by offering curbside shopping and other means of accessing the oddities that fill Paxton Gate without endangering the public or our staff. I've often described walking through Paxton Gate as akin to visiting a museum where you can take home the exhibits; trying to recreate that experience while on the sidewalk or in the digital realm is inconceivable but we're trying out best.
We've received a great deal of heartfelt feedback from our community and our fans.
People do not want to see us disappear and neither do I. Thank you for that; it really has helped keep us going. If you're among those who will miss us, and yearn to walk through a museum that allows you to touch the exhibits—and even take some of them home—I'd love to hear your ideas on what we might do between now and when things get back to normal; that is, now and when we can open our doors, freely and without constraint.
We're already offering curbside shopping where a scaled back sales staff brings items to you for viewing, there's our online shopping at paxtongate.com of course, and Instagram and FaceBook pages (@paxtongate), but what else can we do during this time? How do we make sure our delayed opening doesn't become a permanent closing?
Sincerely,
—Sean Quigley Founder, Paxton Gate