The Newsom administration continues to announce and refine guidelines for business re-openings in California. Much of it depends on on counties hitting certain thresholds for COVID infections and hospitalizations—we're not quite there in San Francisco, despite some major progress. (The Bay Area is   currently seeing a surge of new cases, although San Francisco's numbers appear to be steady.)
But Governor Newsom has detailed what restaurant openings will look like—social distancing, servers with masks, outdoor service areas—and Mayor London Breed made the surprise announcement this week that outdoor restaurants could open this weekend, if permitted properly. But San Francisco bars are still on the outs. Newsom's order, supported by the San Francisco Department of Public Health, specifies that "Brewpubs, breweries, bars, pubs, craft distilleries, wineries, and tasting rooms that do not provide permitted sit-down meal service must remain closed to the public except for takeaway retail sales allowed by the order."
While there are ways around this, like the Shared Spaces program, which allows bars to partner with food trucks and kitchens, the general word is that bars won't be able to able to reopen on their own until August, while dine-in restaurants could return as early as July 13. So unless your bar has room and approval to park a Señor Sisig truck outside, you're stuck paying rent with no income until your well runs dry. And although the public at large seems leery about returning to bars (and most businesses), owners are hoping to at least be given a chance to try to pay their bills, even by serving a few customers at a time.
"This is an absolute emergency for bars," bar owner and organizer Ben Bleiman of the SF Bar Owners Alliance and the Entertainment Commission told me. "We can't wait until August. Landlords are starting to lawyer up. Unemployment is running out for employees. We could lose most of the city's bars if something isn't done right now to help. There's only so many GoFundMes you can run. For a lot of bar owners, it's death."
Bleiman has teamed up with Oasis owner and longtime drag queen Heklina to launch a petition on Change.org asking Mayor Breed and the Supervisors to allow bars to open with dine-in restaurants, which SFDPH estimates will happen in July. In an accompanying letter, Bleiman points out that there are about 350 bars in San Francisco that don't serve food (as compared to more than 4000 restaurants), and that are still going without any earnings or rent reprieves. (Disclosure: I'm part of the Stud Collective, which co-owns the Stud bar.)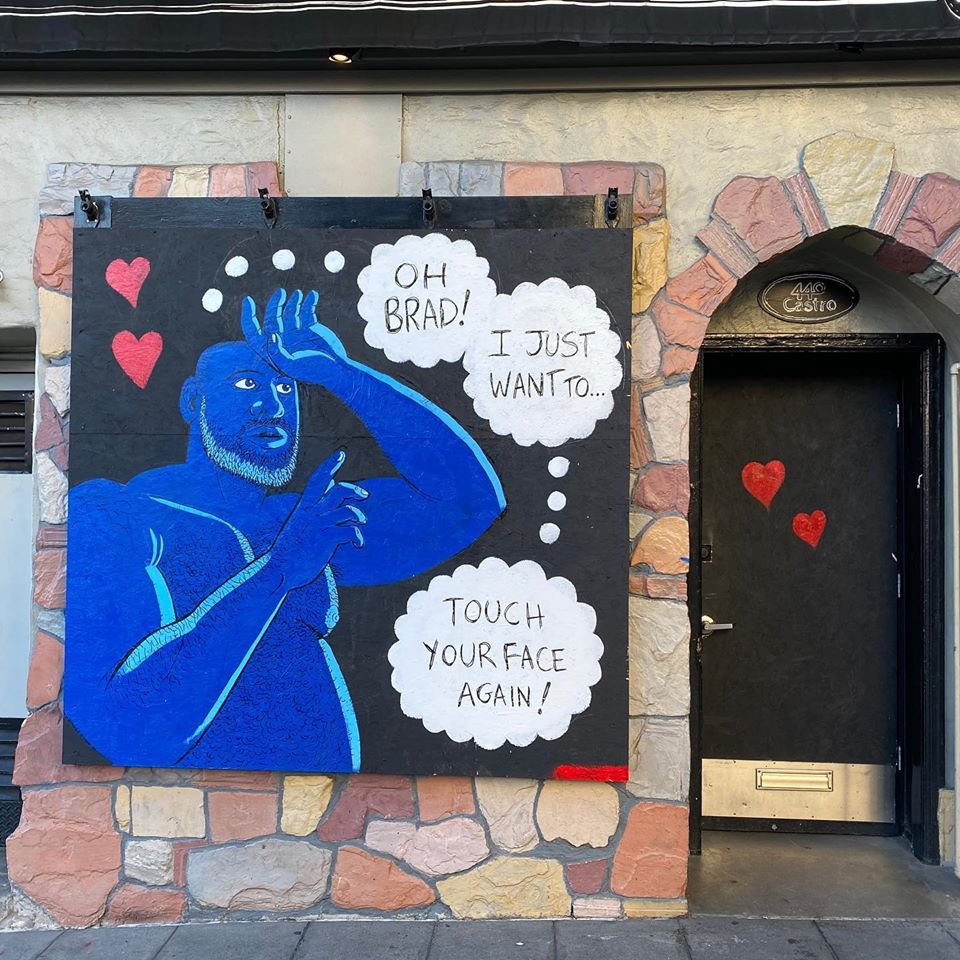 Bleiman also details actions that would ensure bars adhere to the same safety standards as restaurants, including limiting groups and occupancy to City mandated levels to keep crowds from getting too big, serving patrons at tables, lowering music volume so that people don't have to shout, and hiring more staff to ensure proper sanitization and adherence to guidelines. He's drawn up a detailed proposal modeled on the Golden Gate Restaurant Association's own safety plan.
"No one keeps an eye on patrons like bar staff," Bleiman said. "We're professionally trained to watch patrons like hawks and knowledgeable about when they've had enough. Heklina brought up bachelorette parties—dealing with those can be like entering a war zone. Yet we handle them every weekend and make sure everyone is safe.
"And unlike restaurants, we don't have tons of employees packed into kitchens or small spaces working on top of each other. Many bars are larger than smaller restaurants. On top of all this, we're seeing people begin to congregate outside on sidewalks now that the weather's warm. We think it's much safer to bring them into a sanitized, supervised environment to be served responsibly."
Why does he think that bars are being held behind restaurants, when most restaurants serve alcohol? "I feel like we're being stereotyped. They think of us as Saturday night partiers who do 30 shots and cough in each others' mouths. I just feel like the people making decisions have no real idea what happens at bars. They're out of touch."
The petition has been signed by 6,300 people—among them State Senator Scott Wiener, Supervisor Matt Haney, and Breed herself, Bleiman says. So with that support, what are the next steps?
"We're asking to be part of the conversation, and for officials to do whatever it takes to let us open. We need the supervisors to approve a variance that would allow the city to let certain businesses open ahead of schedule," Bleiman says.
Some reactions to the petition in the nightlife community have been negative, claiming that opening ahead of schedule puts peoples' health at risk and that many favorite bars are too small to properly social distance. Perhaps the main problem is one of classification—would square-footage and capacity be better measurements of ability to comply with guidelines, rather than whether someone serves pizzas or not?
Should bars and restaurants be opened at all in the next few months? (Or should the city pay them to stay closed? One friend joked that defunding the police and using that money to save gay bars would be the perfect Pride gift, in light of its roots in Stonewall.)
It's all open questions, but in the meantime bar owners are feeling left out in the cold, without much support from the city or state to survive.