It may sound strange, but you want to look good for the apocalypse. Waist-up Zoom 'fits are one thing, but somewhere in the mush, muck, and ash-filled breezes of the last few months, many of us have had the revelation that that keeping up appearances is something that we do for ourselves—more than for any sidewalk gawkers, work regulars, or even pod-adjacent loved ones.
Whenever that epiphany hits you, it's good to know that Bay Area clothing makers are still producing the sartorial gems your body needs.
Happily, the importance of these local artisans was evident to many of their biggest fans early on in the COVID crisis.
"Early on in the quarantine, I had multiple clients hit me up to see how I was, if I was working," says Samantha Saavedra, an Oakland-based designer who makes custom designs for customers through her Sweet Chain Stitch line. "They wanted to support."
Saavedra says the coronavirus era has brought surprising opportunities for Sweet Chain Stitch. Since all her other gigs were cancelled, she had time to focus on her embroidery work—in fact, she was basically forced to be ramp up her output.
"I live with another amazing artist, and we both have studios at B4B3L4B in Oakland," she says. "We couldn't go out in the world and socialize, and if we weren't home we were at the studio. That meant we were at the studio all the time."
As a result of spending more time stitching—and documenting the results, as in silky kimonos and custom embroidered jackets, for social media—Saavedra has seen higher sales than during other summers.
"People are still shopping," she says.
Be that as it may, the events and pop-up markets where most of the Bay's makers usually sell their wares have been shut down. That makes it all the more important for us, the otherwise sweatsuit-locked, to make the extra effort to search out small-scale producers.
Here's a few places to kickstart your locally-produced wardrobe, from established brands to vintage queenmakers to up-and-coming projects. Shop early, shop often—and never forget the power of retail therapy can play in assisting with one's 2020 flow.
Alex Steele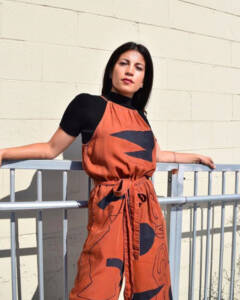 "Symbol-minded" jumpsuits and flowy sleeveless dresses, painted motorcycle jackets, and architecturally graphic tees rule this power print purveyor's lookbooks. Go shopping.
Ali Golden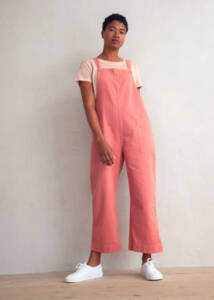 What started out a one-woman production and retail enterprise on Temescal Alley has expanded into a phenomenal collection of Bay Area small business wares, but Ali Golden still has the basics down. Try a salmon-covered overall if you're looking for an everyday end-of-summer uniform (bonus: she has a 20 percent season's end discount to tempt you further.) Go shopping.
Bitch Made Me Cry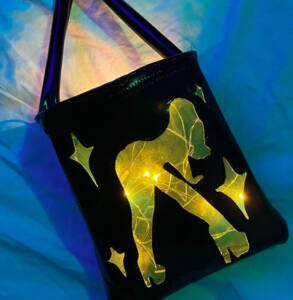 Score reflective bags, hoodies, and tees from this queer sex worker-run micro brand. Bitch Made Me Cry is still a small operation—many of the one-of-a-kind items sell out fast, so stay agile if you want to buy something advertised on their Instagram page. Limited custom orders are also available if you see something that's a must for taking on 2020. Go shopping.
FTC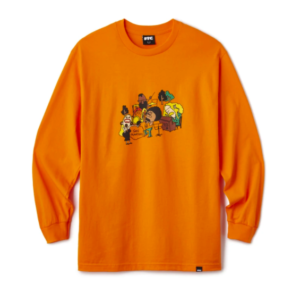 A classic Bay skate line that has expanded to have stores in Barcelona, Tokyo, Nagoya, and Osaka, FTC will always have an SF-centric hat and fog-repellant long sleeve to accessorize your ollie. Go shopping.
JJ Flash Vintage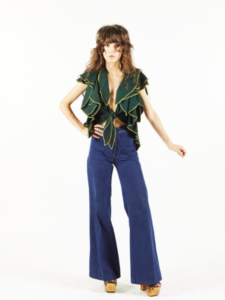 Because some days you want to look like Bowie and you need a little help, JJ Flash has done the digging for you. Swing by the Etsy store for patterned snakeskin boots, metallic Betsy Johnson frocks, and designer velvet blazers. Go shopping.
La Kiwi Baby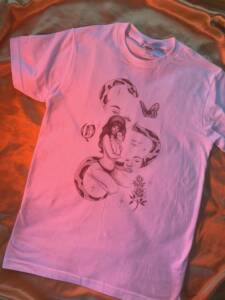 This is the spot for sexy somethings with a razor's edge; rose-scorpion lapel pins and a graphic shirt with sultry SIL iconography, evoking their designer's OnlyFans musings at the start of quarantine season, are current stand-outs in La Kiwi's stash. Go shopping.
Marabou Lingerie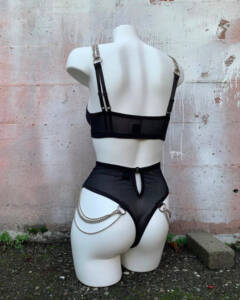 Radical print swimwear an undergarments to turn your home life into one long session of self-seduction; check the flouncy peekaboo bodysuit-teddies for a real fantasy in power mesh. Go shopping.
Nvr Ovr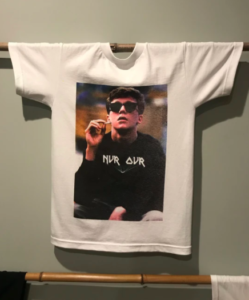 This streetwear line has you covered if you're looking for a t-shirt that renders homage to a time "when only the 'bad kids' smoked and weed was illegal." Nostalgia is the feeling of the season! Go shopping.
ReLove Vintage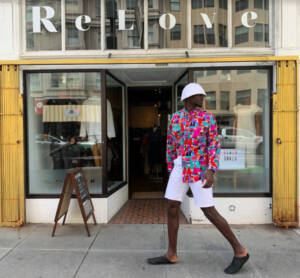 Those who have already visited this woman-owned Polk Street showroom are unlikely to forget its impeccably curated mix of retro and contemporary designer looks. Gems like Wrangler western button-ups, embroidered Mara Hoffman slip-tops, and vintage coveralls make it impossible to step inside ReLove and not come out classier. Go shopping.
Sacred Garden Vintage
This Etsy line is ready to turn you into a 1970s chanteuse—check their listing for sweet, clover-printed bellbottoms and the lacy granny dress of your dreams. Go shopping.
Dope Era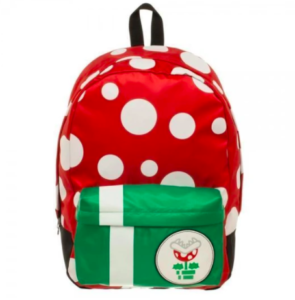 Their monogrammed sweatsuits may be sold out at the moment, but you can still cop this East Bay line's Mario-themed backbacks and signature baseball caps for an instant wardrobe refresh. Go shopping.
Sleeping Ghost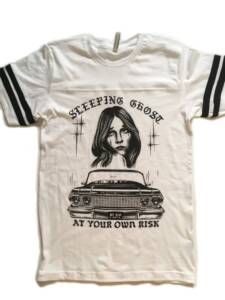 Tees, jerseys, hoodies, lounge pants, and more emblazoned with Sad Girl-approved graphic art. Go shopping. 
Sweet Chain Stitch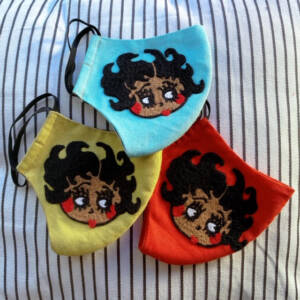 Hit up this Peruvian immigrant-run brand for custom embroidery on any wearable item you can think of. Designer Samantha Saavedra's current bestsellers include these sweet-as-pie Bettie Boop COVID masks. Cop one and 50 percent of the item's profits go to local LGBTQ and BIPOC causes, plus Saavedra will stitch up some friendly hearts or a "Black Lives Matter" reminder on the other cheek if you're into cutting straight to the revolutionary case. Go shopping.