From the end of 2020 and into 2021, we're publishing our Best of the Bay 2020 Editors' Picks, highlighting some of the tremendous people, places, and things that made the Bay Area shine during one heck of a year. View more Editors' Picks, plus our Best of the Bay 2020 Readers Poll winners and our Readers Stories of Resilience here.
2020 marks the 10-year anniversary of the Bay Area's premiere mobile food event company Off The Grid. And while the year didn't actually unfold exactly as he might have predicted, founder Matt Cohen managed to steer the immediate focus of his considerable operation into helping food growers and creators survive while feeding at-risk and displaced people and frontline workers.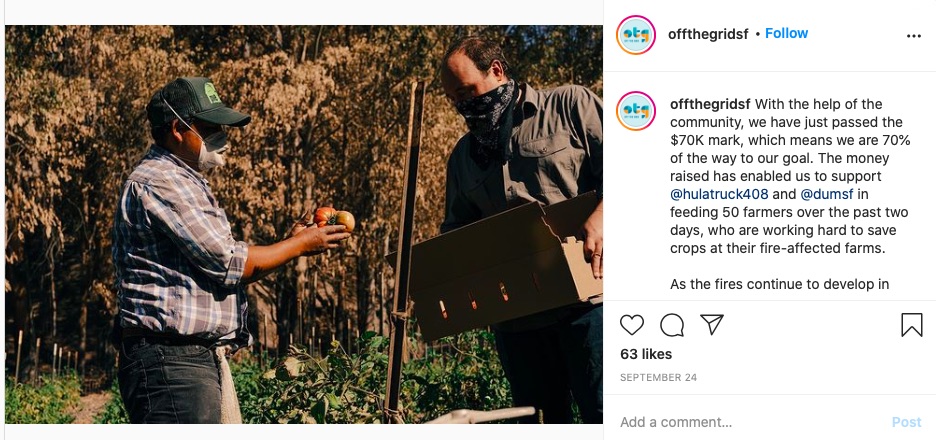 In June, Off The Grid committed to quadrupling the number of Black food creators working within its ecosystem in 2020 and creating at least $500,000 in revenue for Black-owned businesses, achieving the latter goal within four months — partially through participating in San Francisco's Great Plates Delivered program for seniors. And as of this writing, the Off The Grid NorCal Fire Fund has raised over $70,000 of a $100,000 goal to provide thousands of daily meals to communities affected by the blazes. The company recently broadened its fire relief efforts to match food distributing organizations such as The Salvation Army, Fresh Approach, and Growing the Table with Bay Area farms (including Pie Ranch and Brisa de Año) that have been impacted by wildfires to utilize their produce.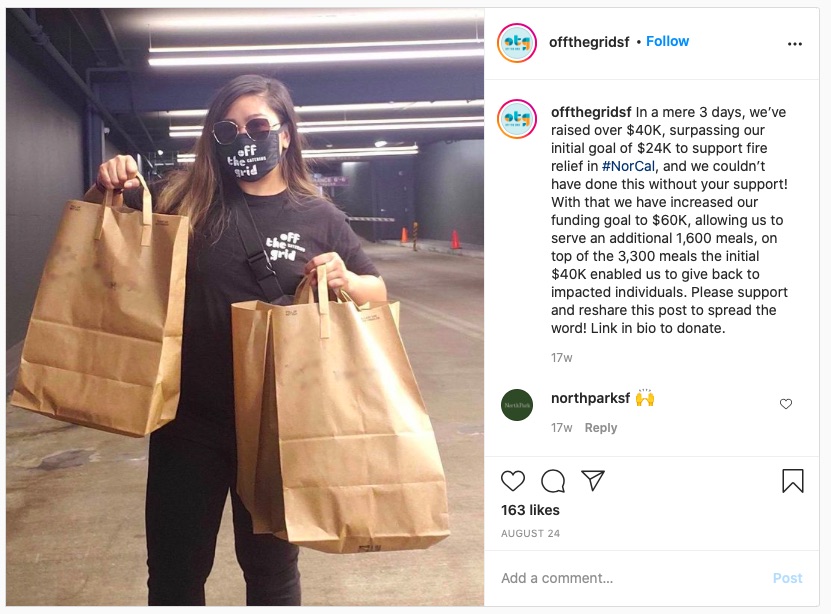 Pre-pandemic, Off The Grid was already thinking about food systems on a large level and contributing to a statewide program called Restore California by working towards making their massive corporate catering operations carbon neutral, with money generated going towards carbon farming regenerative agriculture. This, in addition to throwing now iconic seasonal weekly parties at Fort Mason and in the Presidio, which hopefully will return bigger and better than ever in a healthier San Francisco. —Tamara Palmer