Drasti Mody used the dead time resulting from COVID lockdown measures to found the Divya Drasti School of Dance. The experience has given the South Bay resident an opportunity to share her passion for the movements of her youth, to teach and inspire the next generation of Indian dancers.
"In a lot of ways, dance and teaching made me reconnect with who I am besides a mom and a wife," Mody told 48 Hills. "It helped me reclaim and reinvent myself."
Raised in Queens, Mody started performing at various religious and community festivals before self-funding her own formal training in Bharatanatyam, one of the most dramatic and oldest schools within the 15 forms of Indian dance.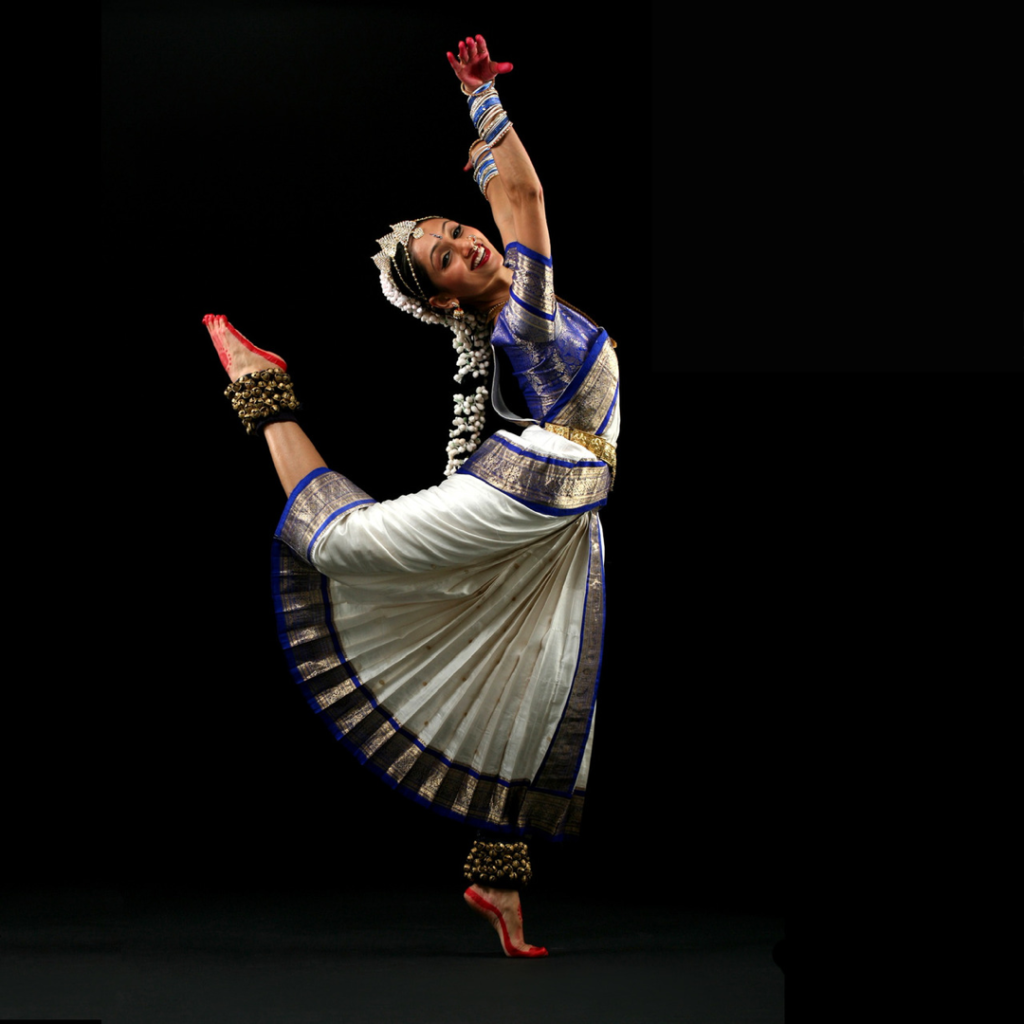 Whereas most students of this traditional art form begin their training when they are between four and six years old, Drasti started hers when she was already a student at Boston University. During school breaks, she commuted back and forth from Boston to New York to train. Three years later after her first class, she gave her debut performance, which in the Bharatanatyam tradition is called an arangetram.
Throughout moving to California with her now-husband and raising two their two young kids, Mody's love for dance has never wavered. And at a certain point, she recognized that her new community was lacking South Asian arts and culture representation. Despite a number of small dance schools scattered throughout the Bay, Mody felt there was more that could be done to grow the Indian classical arts presence.
"I have always created choreography for friends and for fun," Mody said. "For a friend's milestone birthday, I choreographed a particular piece with my own flair and fusion of different styles. One of my friends suggested I workshop it, and after that workshop I got overwhelmingly positive feedback. I thought about teaching more. I put together a website and an Instagram page. My husband, sister, and my brother-in-law supported me through the filming, editing, and videography processes. I just needed to start."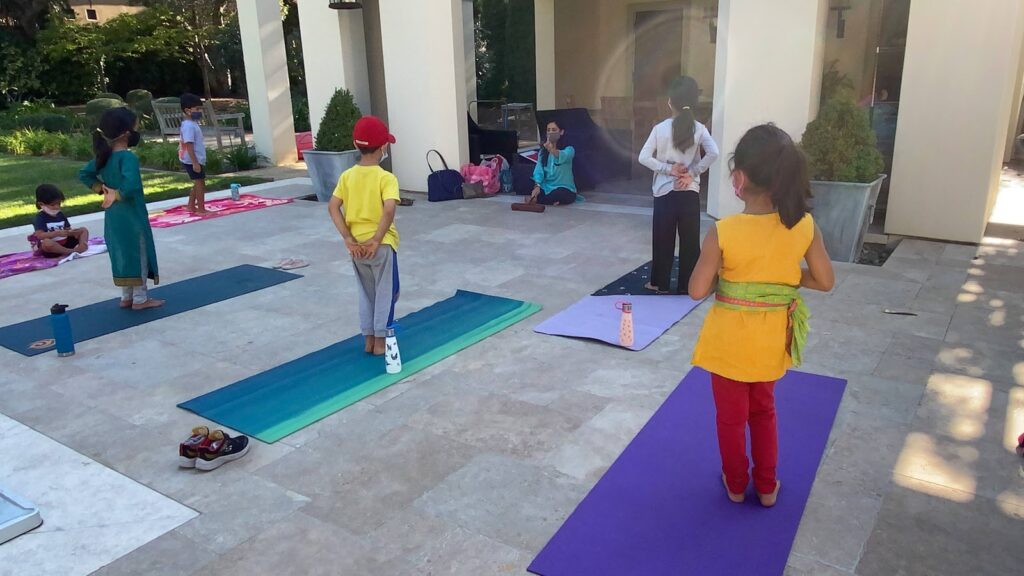 She swung into action, leveraging her online teaching experience as a Barre3 instructor into creating virtual and socially-distanced classes and workshops for adults and children in a variety of Indian dance styles.
Nowadays, she holds two classes for children, a beginner adult class, and a bharatanatyam strength conditioning class for more experienced dancers every week.
With younger groups, Mody's focus is on building connections between kids and Indian culture. To that end, she uses accessible sounds, expressive elements, and bharatanatyam hand gestures to tell a narrative that is often based on a deity or central devotional theme.
"As a mom, I realized that kids need a storytelling component to be engaged," she said. "During my workshops with kids, we talk about the rich stories in Hindu mythology. In one class, we focused on Lord Krishna, who is notorious for stealing butter from different households. We translated this story into dance movements and facial expressions as if we were performing on a stage."
Her objective in teaching an older audience is two-fold, with a focus on both strengthening muscles through various styles she has learned over her dance career, and helping dancers that have previously trained reconnect with themselves.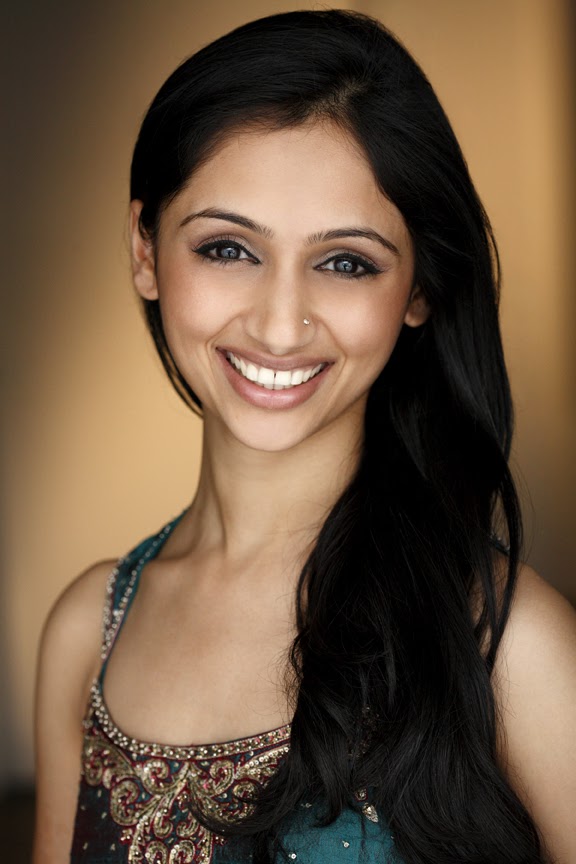 "Once you reach a certain age, posture alignment becomes even more important to prevent injury," Mody said. "I wanted to create something to help strengthen muscles by focusing on the fundamentals.
"Also, moms need an outlet," she continued. "I was an adult when I learned Bharatanatyam, and realized it is different because you've had more life experiences that enable you to depict more emotions, compared to a child who may not have experienced grief, loss, or love."
Starting a business—during a pandemic no less—is no easy endeavor, especially while being a mother to two young kids and managing a household. How does Mody do it?
"You make time for things you love," she said. "I will be making dinner and a step will come to my mind so I will jot it down in my phone if I can't record myself."
Ultimately, she wants to create an inclusive space that inspires people to keep dance in their lives at every age.
"Most of us have a calling in life," Mody reflects. "We grow up thinking we have a choice in the matter, when in reality it chooses you. Dance chose me. Dance to inspire. Inspire to dance."
More information on Drasti Mody's workshops and classes is available here.