This year's Sundance Film Festival was so enjoyable and so easy to attend, one has to wonder if other film festivals will make the shift to online streaming permanently? After screening just over 30 feature films and a shorts program of award winners, I find myself immensely grateful to all of the filmmakers, publicists, and IT technicians who helped make this huge virtual festival happen. Below are my spoiler-free reviews highlighting many of my favorites. Keep this list "by the fridge" throughout 2021 for anyone looking for a quick Ficks' Pick. (See last year's coverage here.)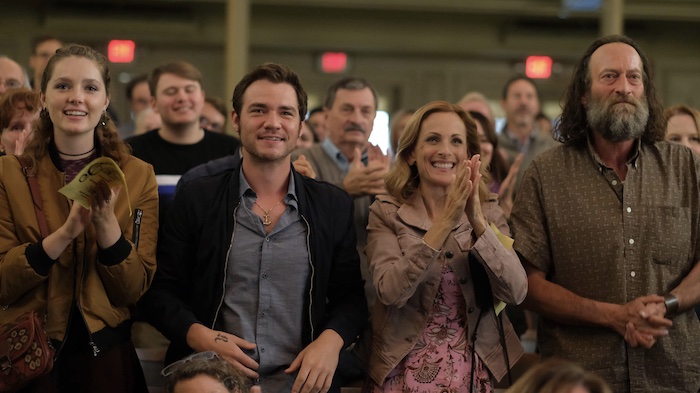 CODA (Siân Heder, USA)
Sweeping Sundance's top four awards, this Little Miss Sunshine-meets-Whiplash musical tearjerker turns out to be an absolute joy to watch. Showcasing extensive issues within the deaf community, the legendary Marlee Matlin, the bewitching Troy Kotsur, and newcomer Daniel Durant not only inhabit their roles beautifully as a family who work together on a fishing-boat, each performance is allowed to linger on honest frustrations from the outside world. The movie was shot on location in Gloucester, Massachusetts. Apple TV+ acquired distribution rights for a record setting $25 million even before it won the Dramatic Grand Jury Prize, Directing Award, Special Jury Award for Best Ensemble Cast, and the Audience Award for US Dramatic Competition.
The Sparks Brothers (Edgar Wright, UK) – trailer
The mastermind of Shaun of the Dead (2004), Hot Fuzz (2007), and Scott Pilgrim vs. The World (2010) turns his directing skills towards his debut documentary by exploring every single one of the albums made by the offbeat band Sparks. Why you must know this before heading into this musical epic is that these two tempestuous brothers, Ron and Russell Mael, have made 25 albums over a 50-year period. While Wright sets things up as their ultimate super-fan, he follows through two-fold by placing the countless interviews over numerous live performances. After hearing how much the band is loved by "Weird Al" Yankovic, Beck, Flea, Jason Schwartzman, Giorgio Moroder, Fred Armisen, Neil Gaiman, Jane Wiedlin, Björk, and ultimately Wright himself, one should have become an absolute devotee by the film's 135-minute end. The Sparks Brothers is currently seeking distribution.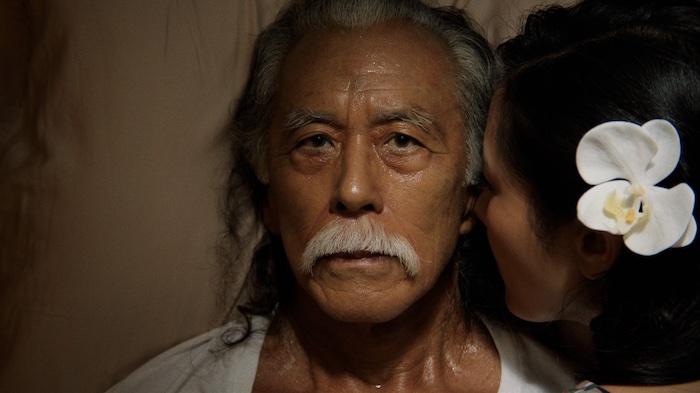 I Was a Simple Man (Christopher Makoto Yogi, USA)
This refreshingly unsympathetic look at a man forced to reflect on his choices—self vs family—is one of those movies that sits with you long after it's over. Gorgeously filmed on the North Shore of Oahu, Hawai'i, this graceful lamentation on death is the follow-up to the director's debut 2018 feature August at Akiko's (which is currently streaming on the Criterion channel). As it quietly reconfigures Yasu-jirō Ozu's Tokyo Story (1953) and Hsiao-hsien Hou's The Puppetmaster (1993), a lot of credit must go to Steve Iwamoto's melancholic performance, which packs quite an emotional punch. Add to that Constance Wu's exquisite job carrying much of the film's bitter sweetness as well as Eun-soo Cho's contemplative cinematography and you have a soft film that shouldn't be missed. While the question of "Dying isn't simple, is it?" gets brought up many times throughout the film, Christopher Makoto Yogi sure seems to know how to make profound cinema look easy. I Was a Simple Man is currently seeking distribution.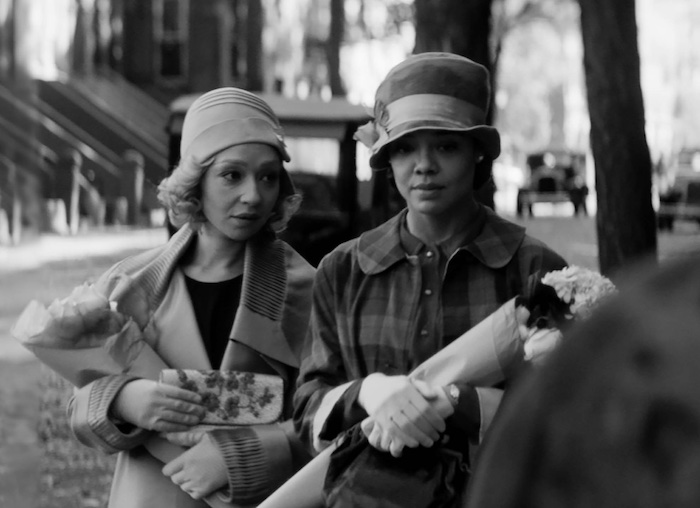 Passing (Rebecca Hall, USA)
Tessa Thompson and Ruth Negga are gripping in this complex period piece, based on a 1929 novel by Nella Larsen. This intricate look at race relations is boosted by exceptional sets and costumes. Cinematographer Eduard Grau, who also shot Tom Ford's A Single Man (2009), perfectly utilizes the 4:3 Academy aspect ratio (which was the Hollywood standard frame size before the wide screens of the 1950s) which subliminally feels as if its suffocating these remarkably bursting characters. British actor Rebecca Hall (Vicky Cristina Barcelona) has done a wonderful job crafting a dynamic directorial debut here, and I look forward to whatever she tackles next. Netflix acquired distribution rights for $15 million and will be releasing the film shortly this year.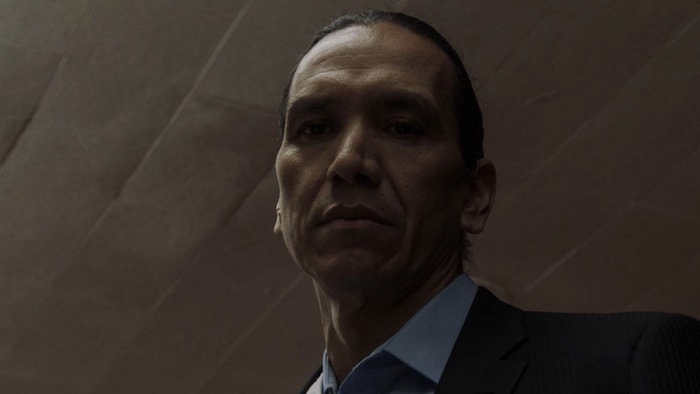 Wild Indian (Lyle Mitchell Corbine Jr., USA)
This unflinching look at a man's Ojibwe identity within white America should cause a flurry of difficult discussions. The directorial debut by Lyle Mitchell Corbine Jr. does not shy away from his main character's moral contradictions and in turn is able to build an immense amount of anxiety. Shot in central Oklahoma and sporting some truly striking cinematography by Eli Born, much of the film rests on Michael Greyeyes' courageous performance as Makwa, who ironically has changed his name to Michael. One scene that especially stands out is when Michael asks his co-worker, played by Jesse Eisenberg (who also co-produced the film) if his braid is too long. The awkward confusion infused into the drawn-out sequence is revelatory. Corbine Jr. is unafraid of diving head first into uncomfortable terrain and while Wild Indian is still currently seeking distribution, this is a stunning way to kick off a career.
Hive (Blerta Basholli, Kosovo-Switzerland-Macedonia-Albania)
Writer-director Blerta Basholli's earnest directorial debut—thematically reminiscent of Pedro Almodovar's Volver (2006)—became the first film in Sundance history to win all three World Cinema main awards. Yllka Gashi gives an altogether empowering performance as a Kosovan woman who goes against cultural tradition and expectations by starting her own business. This resilient look at life in a still, war-torn Kosovo is a humble and heartfelt experience you don't want to miss. Hive is currently seeking distribution, even having won the Grand Jury Prize, the Audience Award and the Directing Award – in the World Cinema Dramatic Competition.
In the Earth (Ben Wheatley, UK-USA)
The polarizing genre filmmaking of Ben Wheatley has been baffling audiences (and even his own fans) for a full decade now. Materializing onto the scene in 2011 with his second (and in my opinion, still his best) feature Kill List, a reworking of The Wicker Man, Wheatley has been spurring cult cinema aficionados to seek each of his obscure entries with a frenzied passion. His work ranges from the dark horror comedy Sightseers (2012), a psychedelic 17th century horror epic A Field in England (2013), and perhaps his most grandiose project, High Rise (2015), based on the J.G. Ballard novel of the same name and channeling David Cronenberg's Shivers (1975). While there's always been a debate about Wheatley's work, with his films often landing just "left of center," he usually brings an idiosyncratic sensibility to each project. His latest entry, In the Earth is a thoroughly engrossing sci-fi stint that captures the present-era's unnerving pandemic, made quickly during this past year's lockdown. Clint Mansell's pulsating synth score immerses viewers in a fully realized world of scientists hidden deep within an otherworldly forest. One may feel the influences of Alex Garland's Annihilation (2018) and George Romero's Day of the Dead (1985), but in my eyes, that's not only a good thing—it's what Ben Wheatley does best. Neon is attached with a theatrical release planned for sometime this year.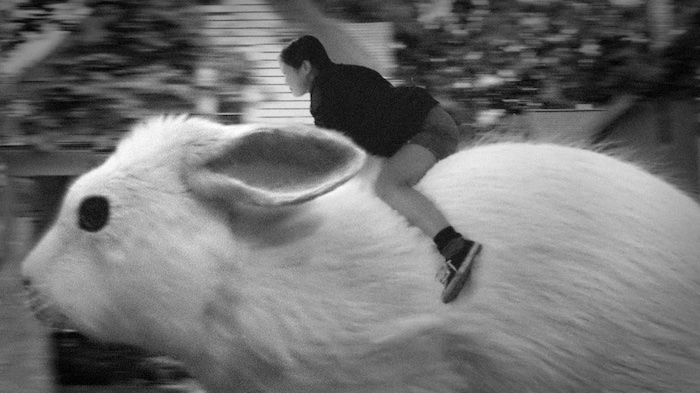 Marvelous and the Black Hole (Kate Tseng, USA)
One of Sundance 2021's nicest surprises was Kate Tseng's good-natured, magical realist family drama, which takes inspired cues from Hal Ashby's Harold and Maude (1971). Rhea Perlman plays Margot, an adorably aging, small town magician who lends a sleight-of-hand to a struggling 13-year-old named Sammy. Miya Cech (from Ali Wong's 2019 Always Be My Maybe) brings a ferocious fervor to the screen, one that rings uncomfortably true. While other critics have complained that the structure of the film is somewhat predictable, this is exactly why I feel Tseng's sincere film is such a success. As Margot and Sammy do their best to navigate through their embittered pasts, I looked forward to each scenario like an obstacle race. Engaging performances Omachi Kannon as Sammy's older sister and Leonardo Nam ("Westworld") as her grieving father are highlights. Kate Tseng has achieved what she set out to do. And during these stressful times, I am extremely grateful to have such a classically structured film hit the mark. Marvelous and the Black Hole is currently seeking distribution.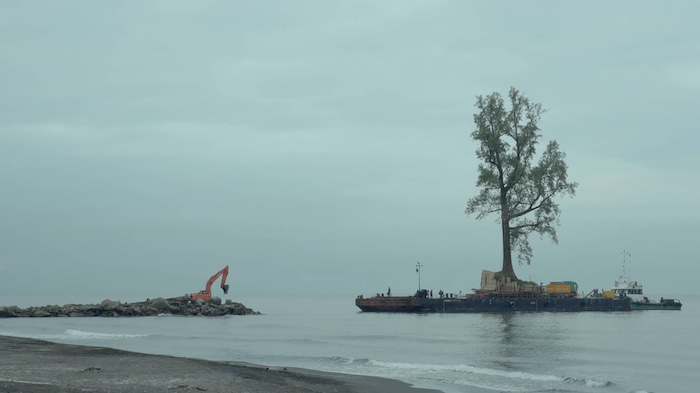 Taming the Garden (Salomé Jashi, Switzerland/Germany-Georgia)
Observational documentaries take great risks in not holding their audiences' hand, refusing to give them talking heads who explain what has happened and, often, how one should even feel. So to be true to Salomé Jashi's slow-burning, transcendentally structured masterpiece, all I will share is this: As we follow the purchase, unearthing, and transportation of a centuries-old, majestic Georgian tree, this meditative journey is well worth its weight in gold. Similarly to last year's Truffle Hunters by Michael Dweck and Gregory Kershaw, one may find themselves thinking about the striking, solemn images, days after watching the film. Taming the Garden is currently seeking distribution.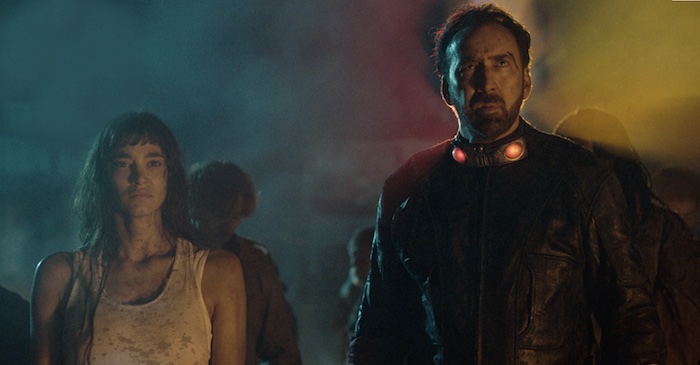 Prisoners of the Ghostland (Sion Sono, USA)
Following in the footsteps of John Carpenter's Escape From New York (1981) and the low-budget 1980s extravaganzas produced by Menahem Golan and Yoram Globus' Cannon Films, Japanese bad-boy Sion Sono has made his first American film. This post-apocalyptic Western thankfully reaches for the stars, even if it very often ends up only hitting the roof. Nicolas Cage fans should start their engines for yet another "nouveau shamanic" performance complete with the neo-sincere artist giving it his all in each and every testicle-exploding scene. Toshihiro Isomi's stunning production design is hypnotically appealing, as is the ferocity of Sofia Boutella, fresh off of her role in Gaspar Noé's Climax (2018). It's not anywhere near Sono's most captivating entries (see Love Exposure (2008), but still energizing. RJLE Films (which also distributed the 2019 Nicolas Cage films Mandy and Color Out of Space) will release the film later this year—you won't want to miss the downright bizarre nature of all of this.