Last week, I wrote about being duped by a ghost kitchen that marketed itself on delivery apps as part of a famous restaurant in Japan and Hong Kong that sells a $180 Wagyu beef cutlet sandwich. Janelle Bitker interviewed me about the discovery for the San Francisco Chronicle, and she found out that the same kitchen was also impersonating storied sushi joint Blowfish Sushi to Die For, which closed in December. Both menus were being served out of the former Blowfish space at 2193 Mission Street.
If you never look at delivery apps (respect!), you probably have no idea how ridiculous it has gotten around here. You can always Google a name to see if there's an actual physical restaurant attached to it or if a disembodied ghost will be fulfilling your order—do this enough and you'll see how many names tend to spring out of singular addresses.
Ghost kitchens have been getting out of hand for a minute now (especially since we haven't been able to eat in actual dining rooms for a year). There are entire national chains of ghost kitchens now that, supposedly, deliver the same food around the country. And when it comes to creating compelling names for new concepts, they're not even trying anymore. These are the ones that sneer at me the most while I'm scrolling: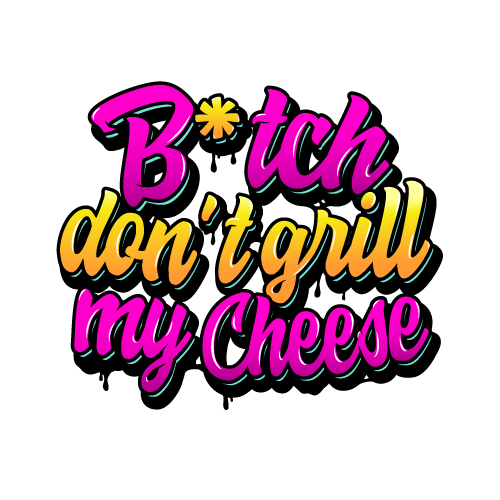 B*tch Don't Grill My Cheese
A play on Kendrick Lamar's 2012 song "Bitch, Don't Kill My Vibe," you can type in "B*tch Don't Grill My Cheese" to delivery apps around the country and access a menu of sloppy grilled cheese sandwiches and patty melts. Why?
Chinese Yum! Yum!
A ghost with sheets in the Bay Area, Orange County, Arizona and Illinois (at least), this is a name equivalent of nails on a chalkboard. Here are some solid Chinatown restaurants that could really use your support right now.
Salads Here
A national ghost that has to be read in an old-school ballpark peanut salesman's voice (or maybe that's just me).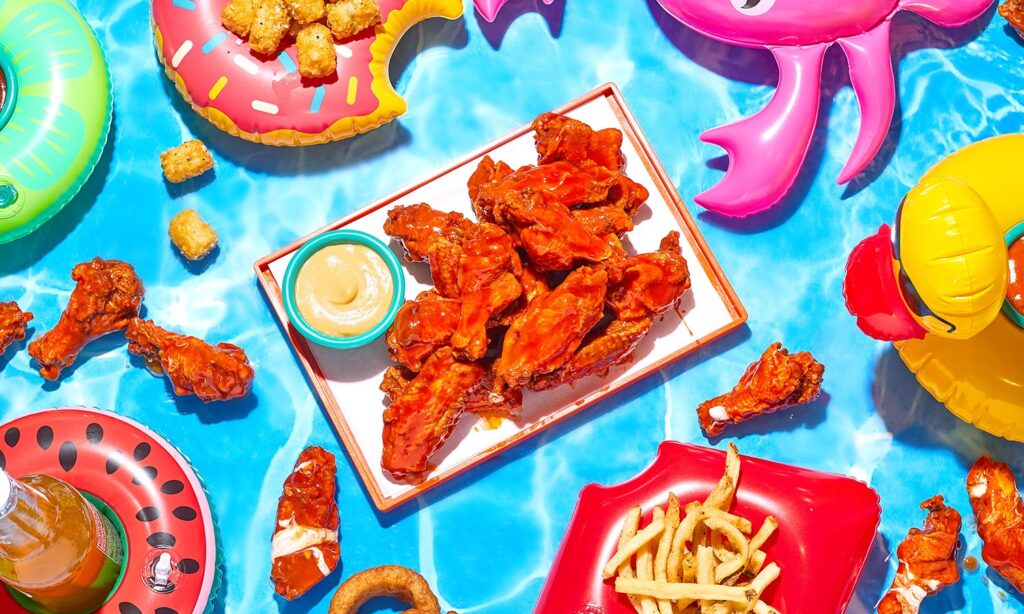 Wing Pop
Not cute, unless each order comes with a set of Ring Pops.
Wok the Wok
This one, which is yet another national ghost chain, is neck-and-neck for bad names with Wok This Way, a takeout spot on Balboa. Put down the Wok, please.
Rachetivi-Tea
Calm down, we don't need our boba to be this excited!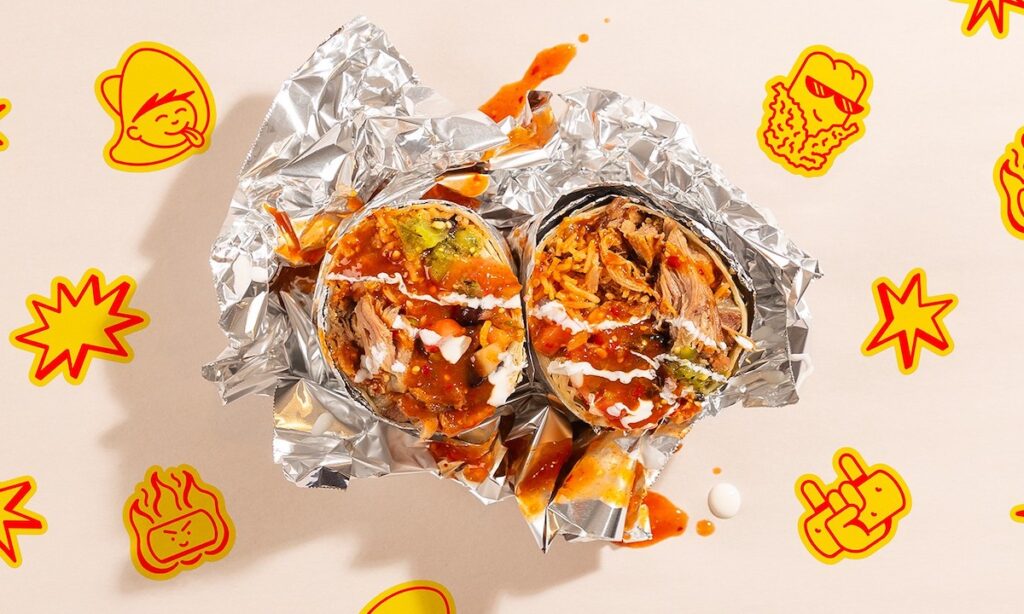 Wham! Bam! Burrito!
A quick turn and burn ghost concept found throughout California, W!B!B! is locally served out of El Capitan Taqueria in the Castro, which also fulfills orders placed under the name Mexigogo. If it gives them additional business, that's cool, but who are the people that these names appeal to more than the original?
Nachos Muchachos
We used to be a world-class location for dining. Maybe now some people just want their food names to rhyme before they'll order?
HotBox by Wiz
A "top-shelf munchie menu" designed with input from rapper Wiz Khalifa is one of the latest celebrity-fronted "virtual restaurant" ideas, like Italian subs endorsed by DJ Pauly D from Jersey Shore and Tyga Bites by rapper Tyga. But it just conjures up images of eating in a sweaty, smoke-filled car.
SouperStop
Hmm, wonder what they serve here? What's next, Pizza Me Now? Actually, that has a ring to it… trademark pending!