Arts and culture editor Marke B. is on European vacay—so very Chevy Chase of him—in the meantime, editor-at-large Caitlin Donohue is keeping tabs on the fraught creative industry tidings and fabulous local events coming your way this week.
CURTAIN CALL FOR EXIT THEATRE
You could just about hear the dramatic sigh. The Bay Area theater community collectively let it loose this week when news broke that after 40 years of hosting inventive, independent shows, the Exit Theatre would be taking its final bow.
Founder and artistic director Christina Augello assured all via a Facebook post that rather than tragedy, she saw the shuttering as an opportunity to celebrate the excellent work that has been accomplished at the storied Fringe Festival and countless other functions acting up inside the walls at the theater's 30-year home at 156 Eddy Street. But … we felt like checking in personally. She was kind enough to answer email questions about the fate of storied organization, and assure us that the space will be hosting shows through the end of the year. Remaining programming includes the final Eddy Street Theater-located Fringe Fest, whose 84 performances—including Pretty Beast, an autobiographical show by our Arts Forecast cover star Kazu Kusano on a class clown discovering her own super powers—will run September 8-17. Buy tickets for the remaining productions immediately, please, as this is indeed a grande finale!
48HILLS First off—how are you doing?
CHRISTINA AUGELLO I'm doing fine. Very proud and grateful for the past 40 years on Eddy Street, and very much looking forward to this year's Fringe Festival. Not sure if you saw any of the FB postings, but I want this change to be a joyous one.
48HILLS What has/have been the biggest shift/s in the Bay's theater-going realities between when you opened EXIT 40 years ago and the state of affairs in 2022?
CHRISTINA AUGELLO Over the last 40 years, there is a lot less media coverage and a lot less funding, but indie theatre artists are tenacious and will continue on. However, after being closed, and the continuing pandemic fears, things are very different. There are less producing companies and less audience.
48HILLS What can you tell us about the fate of Fringe Festival?
CHRISTINA AUGELLO EXIT Theatre is producing our 31st Fringe Festival, and we hope both media and audience will come out to support it. That's my focus right now, and as for the future, we will make those decisions after we see how it goes and hope to continue in one way or another.
48HILLS Tell us about some of the highlights on the rest of the 2022 program—I'm sure many people will need their final EXIT fix.
There are 21 shows to choose from, and as I've always said it's kind of like Christmas in the theatre. Lots of packages to open, and you won't know what's in them until you do. More info on them all at www.theexit.org
BAY DAY HOORAY
Getting this one on your radar now: From September 2 to October 1, the 60-year-old environmental preservation organization Save The Bay is extending an invitation to all local residents to really appreciate the natural beauty that surrounds us.
The organization is offering two month-long challenges that you can sign up for. There's the Bay Day trail challenge, for which you can commit to trekking 30 miles of the 350-mile-long San Francisco Bay Trail—or the Bay activity challenge, in which participants will sign up for at least 10, largely self-guided activities in the open air. There's things to do for all energy levels, too—the only strenuous activity involved in a low-key picnic on Lake Merrit, for example, will be avoiding souvenirs from the beloved aquatic fowl that patronize the place.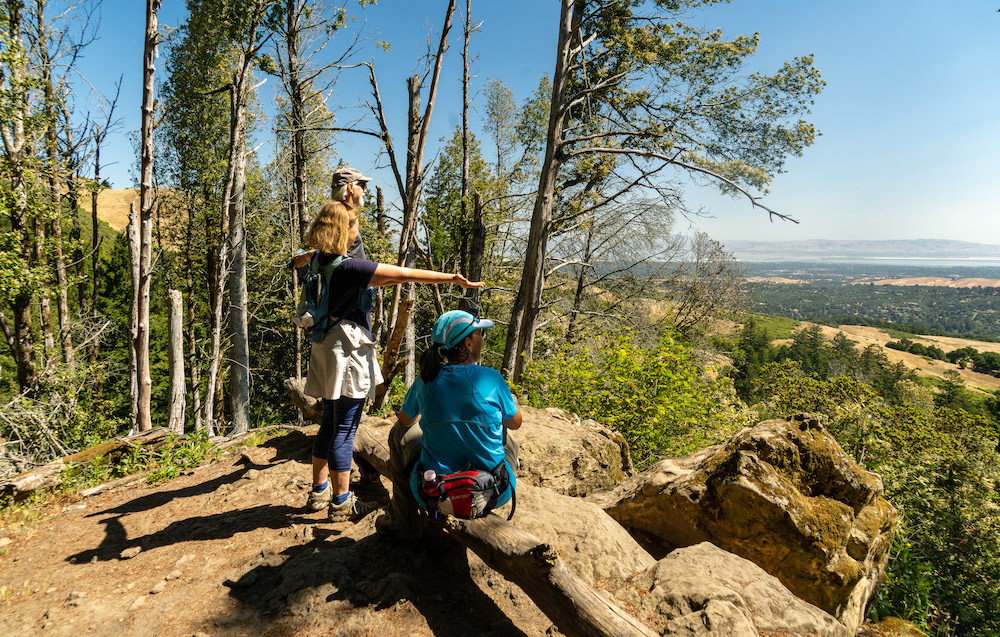 Submit your list of activities you pulled off, and you may be rewarded with more than better health and sense of the world around you. The organization will be pulling names to win Save the Bay merch and even Sports Basement gift certificates so that you're even better-equipped for next year's Bay Day adventures.
We all know September is San Francisco summer—this is kind of the perfect way to ensure that you spend as much of the month as you can out in the fresh air. Register now!
PSYCHEDELIC CIRCUS AND PEAK ALANIS NOSTALGIA
Or maybe you were looking to revisit the canon of age-honored rock favorites? The time is now to pick up tickets to Dark Side of the Circus (September 16-18), a big top reimagining of the work of Pink Floyd, and Jagged Little Pill which is … yes, an Alanis Morrissette musical (October 11-November 6.)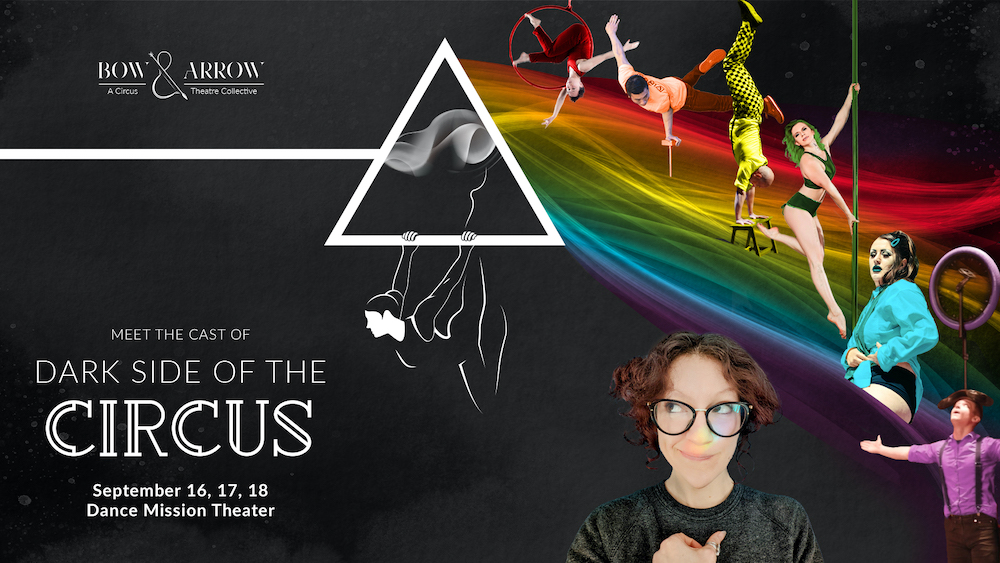 Raised in the Haight-Ashbury, Dark Side creator, longtime aerial performer, Hubba Hubba Revue burlesque alum, and circus promoter Genie Cartier has apparently been dreaming of launching a high-flying big tent production set to Pink Floyd for nearly two decades now. Her wild notion nearly came to fruition when she amassed financial support from over 100 donors for a Floyd-fantastic production with Bow & Arrow Circus Theatre Collective—and was promptly delayed by the 2020 onset of the panda bear. Happily, she's back, and her solo directorial debut promises to be a crisp and whimsical ensemble choreography set to the group's stoner masterpiece, The Dark Side of the Moon, complete with a voyage of Dorothy that you will not want to miss. More info and tickets here.
If melodic irony and iconic singer-songwriters are more your cup of tea, know that the Tony and Grammy-nominated Broadway show Jagged Little Pill, based on the debut Alanis album by the same monikor, is headed SF's way in October, to alight upon the stage of the Golden Gate Theatre. Expect to wear your voice out on all that epic LP's hits (hi, "You Oughta Know," "Head Over Feet," "Hand In My Pocket," and "Ironic," to name a few.) Plus, the production is choreographed by Beyoncé collaborator Sidi Larbi Cherkaoui, ensuring that there will be more movement than switching colors of sweater and car seats on stage.
MORE EVENTS OF NOTE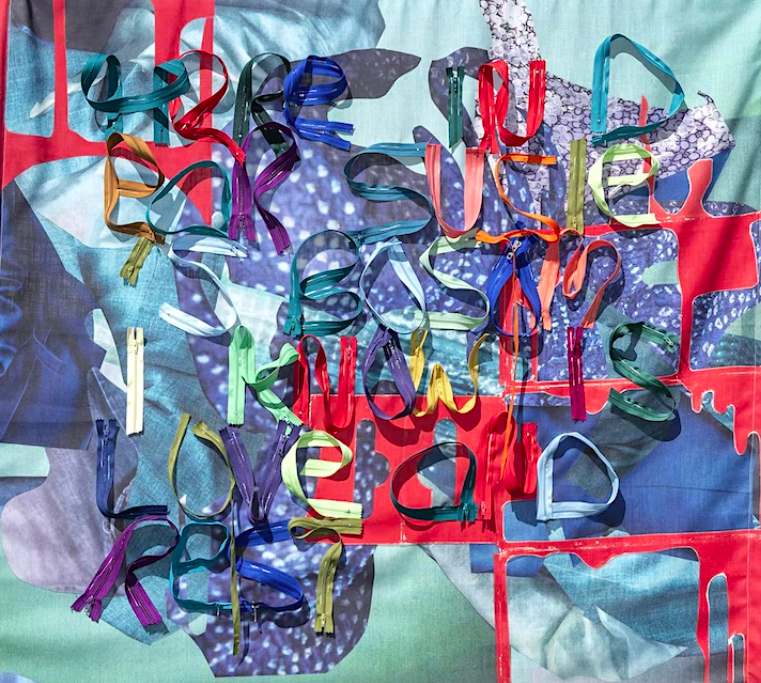 WED/24 LIZ HARVEY: STITCHING FOR SURVIVAL. QUEER ECOLOGIES How can creating crafting like embroidery queer our relationship to the world around us? A talk by this artist explores her work positioning stitching as a means to make it through. She'll talk about her recent event series, in which she asked participants to embroider endangered flowers on a dress worn by a living model, at this event presented by the San Francisco School of Needlework and Design. Online event. More info here.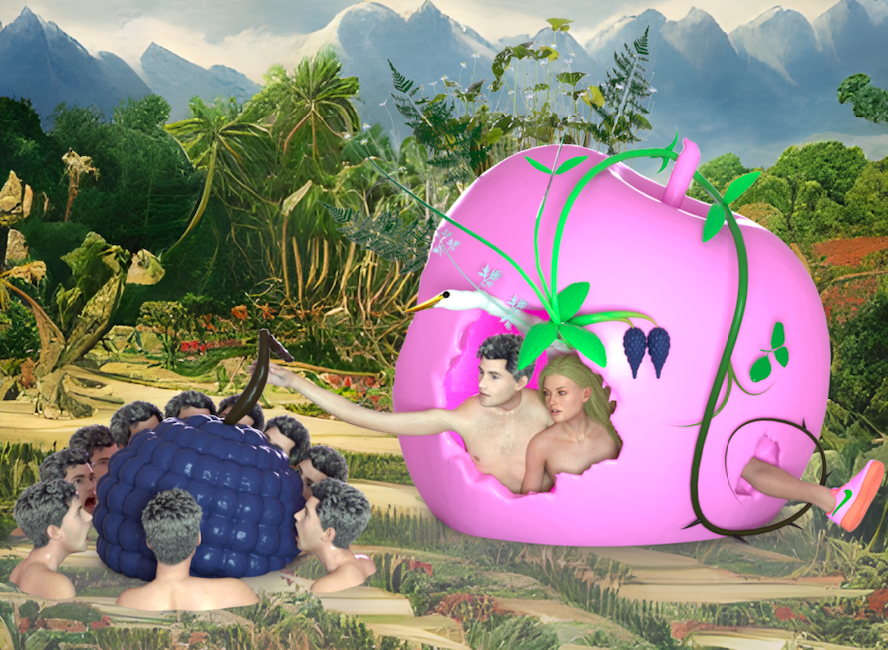 THU/25 THROUGH SEPTEMBER 13 GARDEN OF FELT ZINE DELIGHTS The first exhibition to be held in Gray Area's new expo space at the historic Grand Theater, this multimedia and immersive show from the year-old FELT Zine takes it cues from Hieronymus Bosch's dystopic "Garden of Earthly Delights." Expect 3D-rendered sculptures and digital activism at the opening of this show. Gray Area, SF. More info here.
SAT/27 RAMJAC CORPORATION Pioneering UK producer Paul Chivers will be spinning vinyl and delivering a live experimental electronic percussive set at an early evening ambient techno moment in Bayview. Late '80s/'90s scene legend come to life for a very rare US appearance? This is it. The New Farm SF. More info here.
SUN/28 BLACK PANTHER PARTY LEGACY CITY TOUR Real-deal members of the Black Panther Party Alumni Legacy Network guide individuals and groups through the history of the deeply influential civil rights and self-defense group. The experts will touch on misconceptions that were propagated about the Black Panthers, while taking their tours to the real-life sights in downtown Oakland where episodes took place that shifted the trajectory of the Party forever. Oakland City Center. More info here.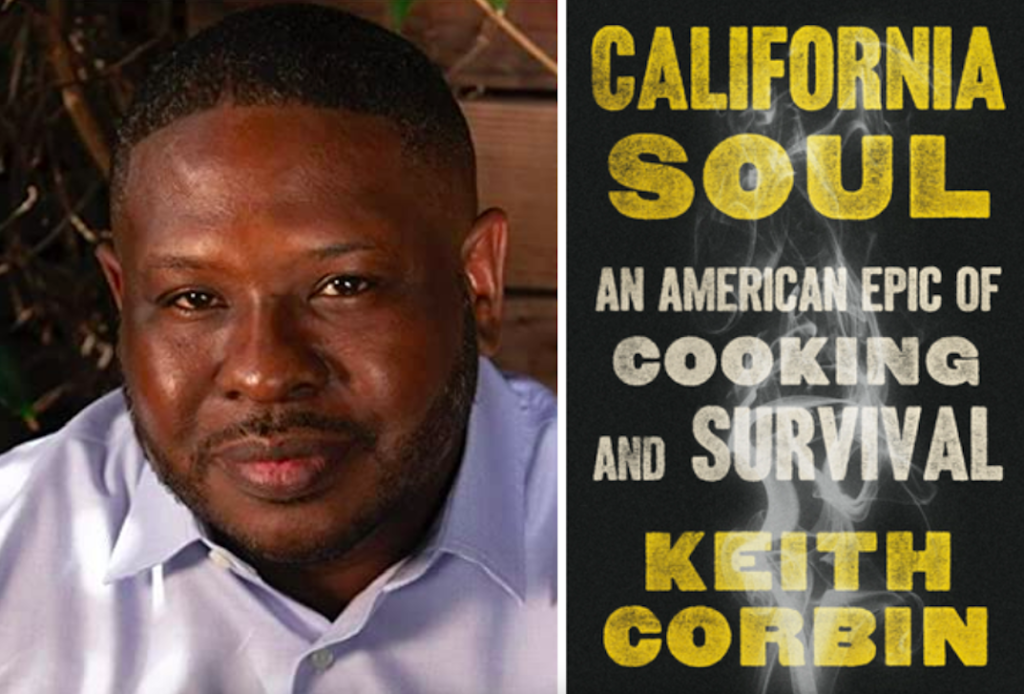 SUN/28 KEITH CORBIN: CALIFORNIA SOUL The James Beard Award-nominated chef and co-owner of Los Angeles' Alta Adams restaurant presents his latest book, which follows his inspiring journey from cooking crack in Watts, to learning the ropes of a kitchen in maximum security prison, to running kitchens in some of SoCal's best eateries. Whereto "California soul food"? Corbin most certainly has thoughts on the matter. Online event. More info here.