Governor Gavin Newsom just announced that he is running for president of the United States.
Maybe in 2024. Maybe in 2028. But he's got his eye on the Oval Office, just as we knew he did when he was mayor of San Francisco.
That's the only possible explanation for why Newsom just vetoed a bill that would have allowed safe-injection sites in San Francisco, Los Angeles, and Oakland—cities that want to try this life-saving strategy.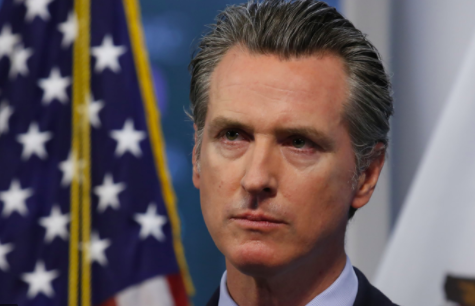 Newsom, in a memo that is part tortured and part silly, said that there could be "unintended consequences" to the bill.
He said the projects might not be safe without "strong, engaged local leadership"—but he has long been a supporter of Mayor London Breed, and endorsed her for the office. The bill was sponsored by state Sen. Scott Wiener, long a Newsom ally. If he doesn't think SF's leaders are able to be strong and engaged, he has never shown any sign of that in the past.
Wiener, who has always been on Newsom's side, said the veto was "tragic." From his statement:
Today's veto is tragic. For eight years, a broad coalition has worked to pass this life-saving legislation. Each year this legislation is delayed, more people die of drug overdoses — two per day in San Francisco alone. While this veto is a major setback for the effort to save lives and connect people to treatment, we must not — and will not — let it end this movement. We'll continue to fight for an end to the War on Drugs and a focus on drug use and addiction as the health issues that they are.
Assemblymember Matt Haney called it "a brutal setback."
Neither of them called it what is really is: Political opportunism, something Newsom is very good at.
There is no logical, public-health, or law-enforcement rationale for this veto. Safe-injection sites have saved lives and helped get people into treatment and services all over the world.
Newsom knows that. When he was running for governor and needed the support of health-care workers, he said he was very open to this idea.
But now he's looking at the politics of the situation, and while signing this bill might save thousands of lives, it has no upside for the political life of Gavin Newsom.
That was the calculus here, and Newsom came down on the side of his own future, not the future of people who will die on the streets of his hometown.
Forget what he has said in the past about "sub-zero" interest in running for president. He has to say that, the same way half the politicos in San Francisco (including Weiner) have to say they have no interest in Rep. Nancy Pelosi's seat.
We all know at some point fairly soon Pelosi will retire. But it's bad form to talk about that. So: Everyone pretends.
President Joe Biden has been doing a lot better of late. There's even a chance the Democrats will keep control of the Senate (although probably not the House, see: Pelosi's future).
But a majority of Democrats (and an overwhelming majority of Democrats under 30) say Biden shouldn't seek a second term. It's not his fault that he became president during a global pandemic that totally transformed the economy. It's absolutely his fault that he hasn't done anything about the corporate profiteering that has created high inflation, but none of that matters right now: The perception is that he is a one-term president, and that the Democrats need new leadership.
It would be very bad form for Newsom to talk about challenging Vice President Kamala Harris if Biden retires. But Biden has, intentionally or not, failed to give Harris any kind of prominent policy role that could build her political profile—and although it's not her fault what Biden does, she is going to be seen as part of the "Biden Administration." Right now, it's a bad situation either way.
Biden won in part because he was Barack Obama's vice president. Harris is not going to win because she's Biden's vice president.
So who is the Democratic Party going to run against whatever GOP candidate emerges from the Era of Trump?
Two years is long, long time in politics. Just a year before he lost to Bill Clinton, George Bush I had stratospheric poll numbers. Who knows where Biden and Harris will be in 2023.
But Newsom is biding his time, keeping his options open in case there's a chance to him to fulfill the fantasy he's had for a long, long time.
And the fact that people will die on the streets so that he won't have to face negative campaign ads about legalizing heroin in California doesn't matter to him at all.
I wish Wiener and Haney were willing to say that. But it would be very bad form.