That sound you hear is the shoes falling from the City Hall corruption scandal: Mohammed Nuru is going to prison for as long as seven years (probably a lot less with good time, but still—he's going to prison). Victor Makras was just convicted of bank fraud, and although he hasn't been sentenced yet, it appears that the federal judges are not happy with all of this behavior, so he is also facing time behind bars.
Nuru knew this was coming. Makras rolled the dice on a trial, and now can file appeal motions and all, but he's a rich guy who's used to the good life, a fixture in society, and now at 64 he's facing at least a few years in federal custody.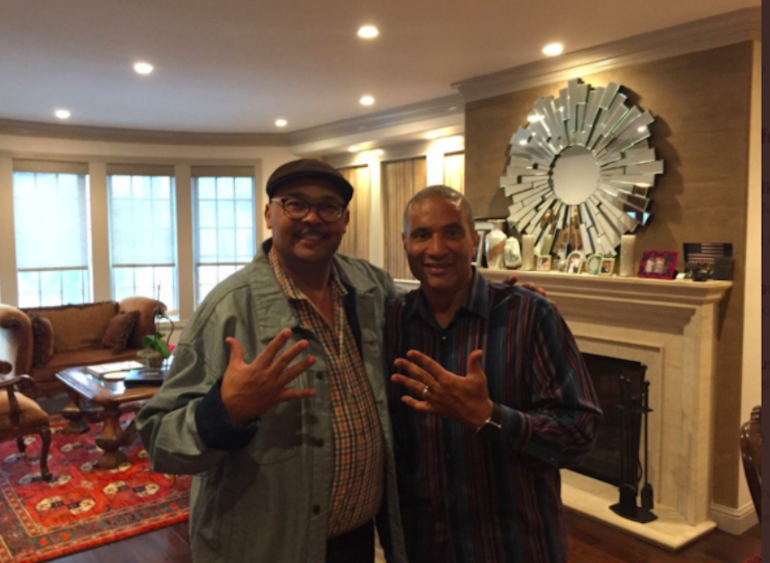 At least, that's what he's looking at right now.
If I were a part of the structural corruption that has defined City Hall under the administrations of several mayors, I would be very nervous right now. Nuru didn't cooperate with the FBI; Makras, now that he's looking at growing old behind bars, might.
The guy knows everyone and everything at City Hall. If he sings for a short sentence, there might be a lot more people in trouble.
I am still shaking my head about all of this. Nuru, Harlan and Naomi Kelly, Victor Makras …. None of these people are paupers. They all had high-paying jobs with good pensions and great lives, and the graft they were involved in was pretty pedestrian stuff.
Why? Why risk all of that for a tractor and some wine and a trip to China and whatever Harlan Kelly gave Makras for filing out fake loan documents?
There's only one answer, and it should give us all pause: For many, many years, under Mayors Willie Brown, Gavin Newsom, Ed Lee, and London Breed, this was just the way business was done in San Francisco. Everyone cheated and stole, and they got so entrenched in it and so used to the game that they stopped worrying about ever getting caught.
Lee is dead, Newsom wants to run for president, Brown gets treated as a respected elder statesman, Breed is still in Room 200. None of them have ever been even remotely held accountable for what the senior people they hired, worked with, took money from, and appointed to powerful positions were doing while they either were blissfully, perhaps willfully ignorant—or intentionally looked the other way.
I personally find it hard to believe that any of these chief executives could have been completely, utterly unaware of what was going on at the highest levels of their administrations, particularly since the people involved were also their social pals.
If they were, that's gross incompetence. If not … well, the FBI is still looking.
We don't, at this point, have to worry any more about candidates or local political leaders calling for Leanna Louie to drop out of the D4 race: She's gone.
The City Attorney's Office concluded that Louie didn't live in the district long enough to qualify for the ballot.
That makes the race a two-person contest between incumbent Sup. Gordon Mar and challenger Joel Engardio. I pointed out last week that Engardio, who by my estimation would benefit from having Louie in the race, never called on her to drop out.
Mar, I learned a few days ago, never called on her to drop out, either. He told me he was pretty confident the City Attorney's Office would settle the situation.
Which it has, unless she wants to sue.
The campaigns for the fall ballot measures are now in full swing, and in a few weeks, we are all going to be getting mailings, texts, emails, and ads in every media outlet pushing positions on Props. A to O.
Nothing is going to compare to the blitz on the state gambling measures, Props. 26 and 27. But there's a lot of big money coming into some of the local measures, starting with the move to reopen Golden Gate Park and the Great Highway to cars and the Yimby measure to make it easier for developers to build housing, including what is in essence market-rate housing.
The Yes on D campaign has raised more than $1 million, and the donors are a Who's Who of the local tech and real-estate plutocracy.
Ron Conway, who has in the past tried to dominate San Francisco politics and was a huge supporter of Mayor's Ed Lee and London Breed, gave $50,000.
More big tech donors: John Wolthius (Twillo) $200,000. Zach Rosen (Pantheon) $100,000. Mike and Kathlyn Krieger (Instagram) $100,000. Emmett Shear (Twitch) $100,000. Jeremy Stoppleman (Yelp) $100,000.
You get the picture. This is a Yimby measure, and like so much Yimby, it is funded by Big Tech and Big Real Estate.
The Yes on I campaign, which aims to keep JFK Drive in Golden Gate Park (along with the Great Highway) has about $300,000 so far, and most of it comes from Dede Wilsey, who held a fundraiser for Trump at her San Francisco house. Wilsey is the heir to the Dow Chemical fortune, as well as the real-estate empire of her late husband, Al Wilsey.
The campaign is officially sponsored by the Corporation of the Fine Arts Museums, which is the non-profit arm of the museum establishment.
The Fine Arts Museums of San Francisco is an agency of the city and county, and can't be directly involved in a political campaign.
But it's a pretty close connection
From the city's description:
The Fine Arts Museums of San Francisco are governed by three boards. The Fine Arts Museums (FAMSF) of San Francisco is a Charitable Trust Department of the City and County of San Francisco. The Museums' endowment funds are held by The Fine Arts Museums Foundation (FAMF), a private 501(c)3 organization. The Corporation of the Fine Arts Museums (COFAM) is also a private 501(c)3 organization, which raises funds for and manages most of the day-to-day operations of the museums.
Dede Wilsey is on the board of all three organizations, and is the past chair of two.
The folks at COFAM want to keep the roads open in the park to make it easier for patrons to get to the De Young Museum. They are linked to the people who want to keep the Great Highway open, some of whom are not part of the Willsey circle. But it's now the same money.