The FBI investigation into city corruption has moved higher up the political ladder with the indictment and arrest of SF Public Utilities Commission General Manager Harlan Kelly, some indications that his wife, City Administrator Naomi Kelly may be at least peripherally involved – and evidence that the late Mayor Ed Lee was routinely mentioned by the players.
These are the highest-ranking city officials fingered by contractor Walter Wong, who was among the earlier indictments.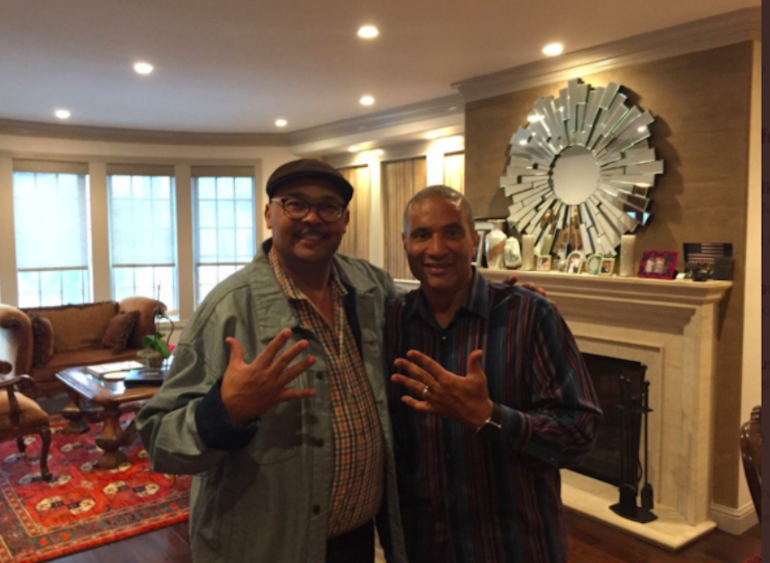 Mayor London Breed announced today that Harlan Kelly had resigned:
Today, I accepted Harlan Kelly's resignation as General Manager of the San Francisco Public Utilities Commission. The allegations detailed in the Federal Investigation conducted by the US Attorney's Office are disturbing and unacceptable for anyone serving in our government, let alone the leader of one of our largest departments. As public officials, we have to hold ourselves to the highest standard and put the public good before all else. As I've said from the beginning, any City employee involved in issues related to this investigation needs to cooperate and come forward with any information. At this time, SFPUC Deputy General Manager Michael Carlin will serve as Acting General Manager of the SFPUC and I have asked the SFPUC Commission to undergo a national search for a permanent replacement."
But you have to wonder: More and more of the "city family" linked to Lee and his allies is now under indictment. How high up does this go?
The FBI affidavit is pretty stunning. You can read it here.
From the statement from Special Agent Tyler Nave:
As relevant to this criminal complaint, WONG paid travel and other expenses for KELLY and his family during a March 2016 vacation the KELLY family took to Hong Kong and China. These corrupt payments occurred while WONG was seeking a multi-million dollar contract from the PUC to convert thousands of San Francisco city streetlights to smart LED technology. Shortly after the bidding for that contract had ended, WONG performed extensive repair work on KELLY's personal residence, work which he provided to KELLY at a substantial discount, according to WONG's statements and documents I have reviewed.
There are repeated references to the person who was mayor at the time, using the coded term "35."
The reference to "35" was a code that WONG and KELLY used to refer to a former San Francisco mayor. The number 35 corresponds to the letters for the official's initials on a numeric telephone keypad. I have seen coded references to "35" as early as 2013 in text messages between KELLY and WONG. For example, on May 31, 2013, WONG texted KELLY "ps let me know Sunday what time, do u want to meet at lunch time." KELLY responded "Yes with 35." WONG replied "35 may play golf tomorrow, he said for me to meet w u first."
There is, of course, only one former mayor who fits that description — Ed Lee. He's the person who gave both Harlan and Naomi Kelly their jobs (and also appointed Mohammed Nuru to his).
The allegedly bribery went like this: Harlan Kelly gave Wong access to confidential documents and internal information that would help him bid on SFPUC contracts. At one point, the complaint alleges, Kelly actually delayed the bidding process for a contract so that Wong would have more time to get his bid together.
In exchange, Wong provided Kelly and his family with free trips, including a fancy vacation to China, and with subsidized work on his family home.
WONG said his practice, when arranging international travel for San Francisco public officials like KELLY and Nuru, was to have the officials purchase their own airfare. WONG would then reimburse the officials in cash for the airfare in order to avoid leaving a paper trail for investigators. When WONG reviewed his American Express credit card records from the trip, he also identified expenses – including meals costing hundreds of dollars and jewelry – which WONG said he bought for KELLY and his family.
The FBI talked to Naomi Kelly, who has not been arrested or charged with anything:
On June 23, 2020, KELLY's spouse was interviewed by the FBI and asked about expense payments during the March 2016 Hong Kong trip. She told the agents that she paid WONG a lot of money for the trip, and brought lots of cash on the trip to give to Rose Pak, a San Francisco political activist who they visited as part of the trip. Investigators have reviewed bank records and have found only one $500 cash withdrawal from the Kelly's accounts in the weeks prior to the March 2016 Hong Kong trip, and one $400 withdrawal from KELLY's mother-in-law's account. Further, investigators have found records showing that the KELLYs out-of-pocket expenses via their own credit or debit cards while in Hong Kong and Macau totaled only $130.97, other than a charge paying for a portion of their hotel bill. Because the Kellys' incurred almost no significant expenses on their own known credit or debit cards during an extended international trip, I believe this corroborates WONG's statements that he paid for thousands of dollars in incidental expenses for the Kellys during the trip. WONG's statements to investigators are further corroborated by the encrypted thank you message from KELLY described below.
Again: Naomi Kelly has been charged with nothing. But if Wong's statements and the records the FBI found are accurate, it seems hard to believe that she would have no knowledge of the fact that someone else had paid for the trip.
More:
Significantly, KELLY's bank accounts show an unexplained cash deposit of $1,800 on April 29, 2016, just weeks after the Hong Kong trip. The total is close to the amount that Kelly's family paid for two of the Hong Kong flights ($1,706), according to documents, including bank account statements and check ledgers, that I and other agents have reviewed. The aforementioned deposit was the largest cash deposit into KELLY's accounts since March 2014, and further corroborated WONG's account that he would have reimbursed KELLY in cash for KELLY and his wife's airfare.
Is it possible that Naomi Kelly knew nothing about any of this?
For the record, Harlan Kelly's lawyer says he's completely innocent. And the US attorney filing the charges is a Trump appointee.
For the record, the FBI seems more willing to go after public-sector corruption than corruption in the private sector, which is far worse and involves vastly larger sums of money.
But here's the thing:
Everyone at City Hall knew Walter Wong was a permit expediter who managed to get things through the bureaucracy with ease. And if the allegations are true, two of the top officials in the city were part of his illegal largess.
This climate of corruption is nothing new. The money involved is so little that it's almost embarrassing: For a few thousand dollars, the FBI alleges, you could effectively bribe some of the highest-ranking people at City Hall. It's been going on, apparently, for many years, as if it were part of the normal business of local politics. It strains credulity to believe that nobody else, including nobody in the Mayor's Office, knew that any of this was happening.
This, former Supervisor and state Assemblymember Tom Ammiano told me, "is why we need an Office of the Public Advocate."