Local writer and arts maven Nicole Gluckstern has been delving into the local arts scene with scalpel-like precision and a sense of what's important for years. (I loved editing her online column "The Performant" at the Bay Guardian.) Now she's joining forces with fellow journalists David J. Chávez, Julius Rea, Hiya Swanhuyser, and Benjamin Wachs to cofound Substrate Arts, an online magazine and "safe haven for in-depth arts & culture coverage." Substrate is currently seeking Kickstarter support for its launch.
I love this, not just because it's reporter-owned and I adore the writers involved, but also because it promises to cover the more experimental side of Bay Area arts (which is thriving and needs more attention!). Goddess knows we need a shot in the arm when it comes to cultural coverage in this burg—if I have to read one more SF 101 articles like "Don't call it Frisco" or "10 great things to do when it rains" or "This fish stew was invented in San Francisco. Wow!" I am going to rip my wig off and throw it in the dust. What has happened to arts journalism in the mainstream press? The few publications left who write like they actually like art are over the moon to have more company.
Gluckstern told me: "We'll be specializing in long-form and experimental journalism focused on established and emerging artists alike. Substrate Arts is a chance for some of the Bay Area's most dedicated and embedded arts journalists to dig below the surface of a given story or topic in order to reveal the deep interconnections and complex cultural milieu that informs our artists and shapes their work. As a horizontally-governed worker-cooperative we're also planting the seeds of equity and worker empowerment within our own organization and in the field of arts journalism at large." Go on!
EVENTS OF NOTE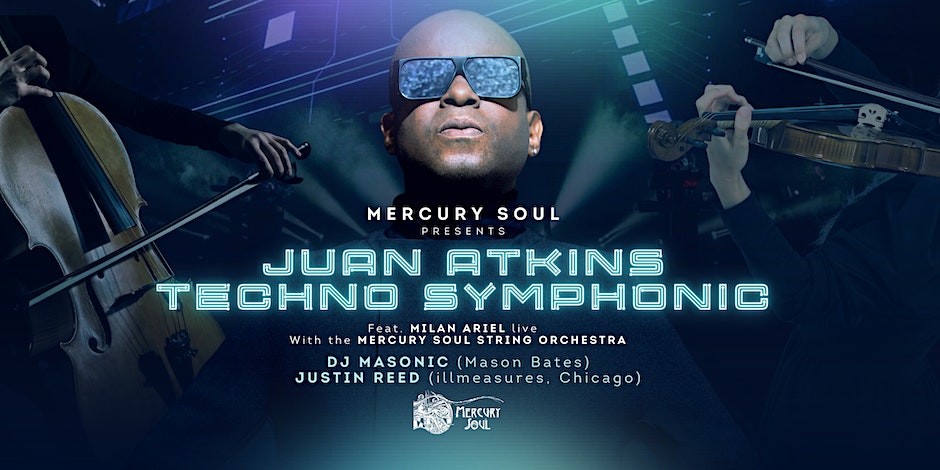 FRI/27: JUAN ATKINS TECHNO SYMPHONIC When the originator of Detroit techno comes to town to play iconic tracks accompanied by live strings at the immersive classical-meets-electronic party Mercury Soul, you sit up and listen, and then you dance. 9pm-3am, Public Works, SF. More info here.
FRI/27: LINDA KINSTLER WITH ISAAC CHOTINER To commemorate Holocaust Remembrance Day, Brilliant New Yorker interviewer Isaac Chotiner talk to Linda Kinstler about her new book Come to the Court and Cry: How the Holocaust Ends. 7pm, Green Apple Books 9th Avenue, SF. More info here.
FRI/27: KH FRESH FESTIVAL: KK'S BIRTHDAY BASH Part one of CounterPulse's Fresh Fest closes with a party tribute to its founder, Kathleen Hermesdorf , who passed awayy in 2020. Get down to music by LIVE HUMAN, Albert Mathias and cuchari(gg) plus cake, altar space, and cozy community. Dress in gold sparkles! 7:30pm-11pm, CounterPulse, SF. More info here.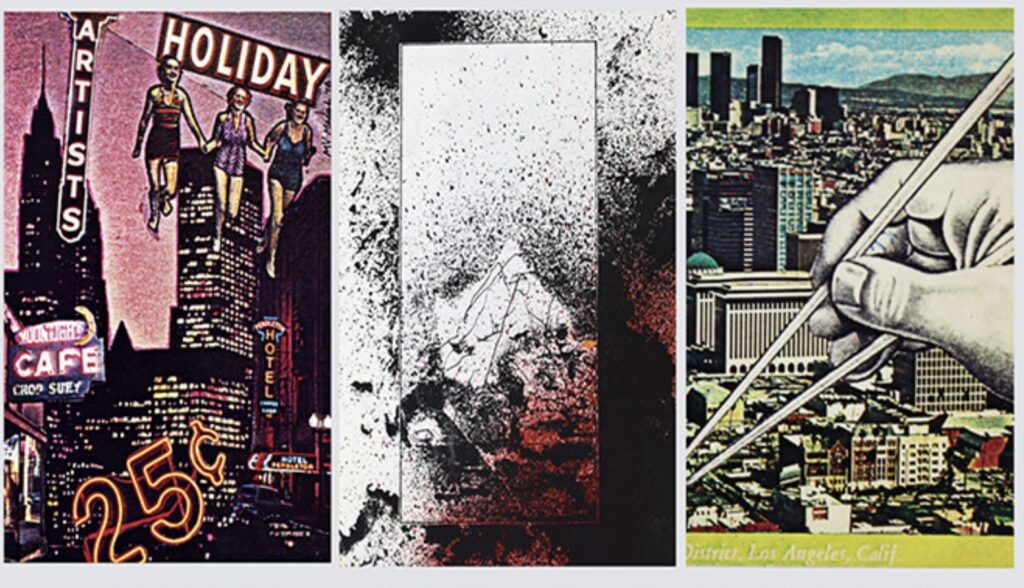 SAT/28: POSITIVELY CHARGED: COPIER ART IN THE BAY AREA SINCE THE 1960 This incredibly interesting show runs in the Skylight Gallery of the Main Library in partnership with the SF Center for the Book until March 19. At this opening event, curators Maymanah Farhat and Jennie Hinchcliff discuss the impact of Xerox technology on Bay Area arts for the past 60 years, plus the deep history of copy-driven inspiration. 11am-12:30pm, SF Main Library. More info here.
SAT/28: BAY AREA BREWFEST Returning for the first time in three years, this beer festival overlooking the San Francisco Bay brings together 50 breweries for an afternoon of unlimited sampling — plus snacks from local food trucks. Noon, Fort Mason Festival Pavilion, SF. More info here.
SAT/28: PINK MAMMOTH'S 19TH ANNIVERSARY Shake out your rosy shag, get glammed up, and get down to this quintessential Burning Man Sound Camp's annual big bash. With DJs Tara Brooks, Derek Henna, Matt Trujillo, and many more. 9pm-3am, Great Northern, SF. More info here.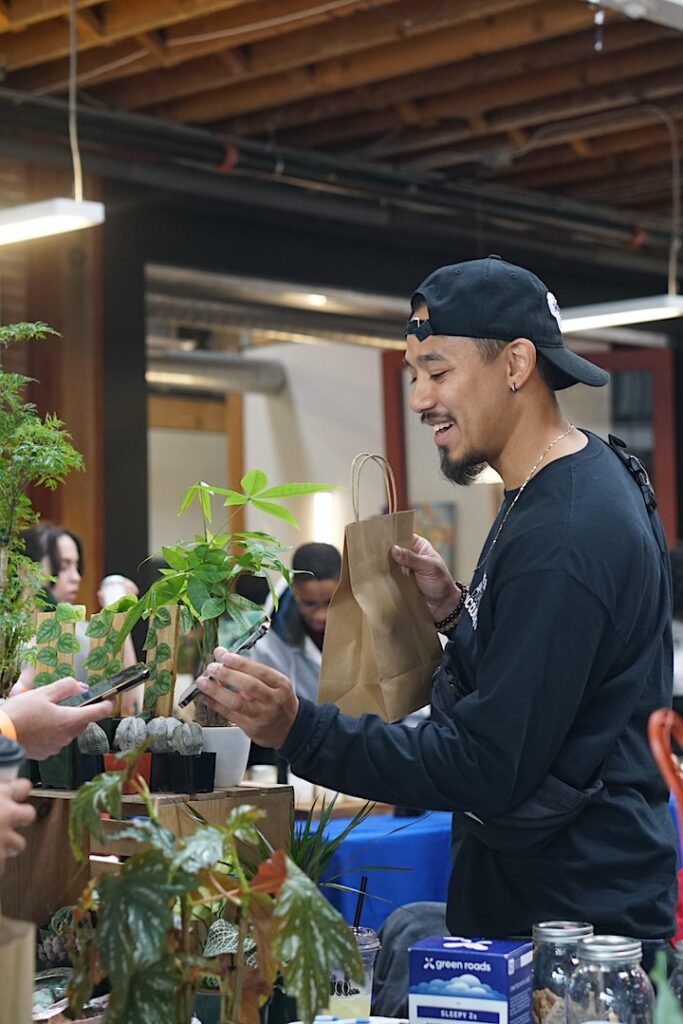 SAT/28: OAKLAND HELLA PLANTS MARKET New year, new plants! Fill your life with more life, support small businesses, grab a new green friend, and chill out with some lovely people. Common plants, rare plants, succulents, and more—plus vegan food and a bar! 11am-5pm, Oakstop, Oakland. More info here.
SAT/28: 16TH ANNUAL ICE BREAKERS BALL WITH DJ ICEY This is one of the supremes winter traditions of local nightlife, a meltdown of breaks, house, disco, and everything tucked in among those genres. Starring Miami's DJ Icey, of course, with Motion Potion, Matt Haze, Phleck, and more. 9:30pm-late, Monarch, SF. More info here.
SAT/28: CUT CHEMIST The turntablist legend is coming around again to cut 'n scratch you into a frenzy. This Berkeley appearance will be cute and intimate. 9pm, Cornerstone, Berkeley. More info here.
SUN/29: REVEREND HORTON HEAT Wow, here's a welcome guitar blast from the past. The good psychobilly pastor hits Bottom of the Hill for two nights, Sunday isn't sold out yet so jump on it. 8:30pm, Bottom of the Hill, SF. More info here.